Airbnb Sees Domestic Travel Surge in Malaysia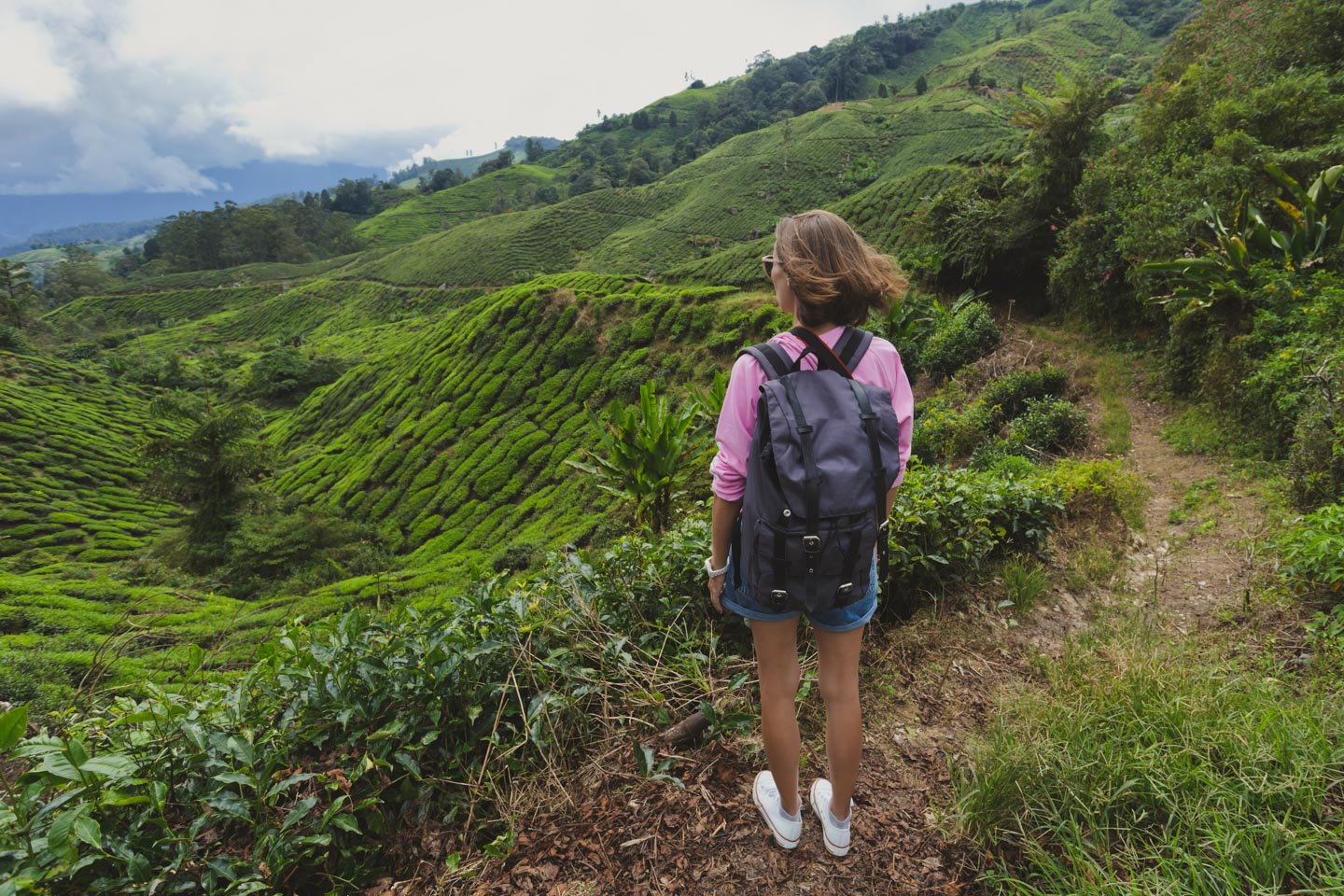 Airbnb reveals domestic bookings rebounding to pre-COVID levels in Malaysia, with domestic bookings increasing by almost 190% MoM
Non-urban destinations comprise 64% of bookings in Malaysia to date, with trending destinations including Cameron Highlands, Kuala Terengganu and Port Dickson
Airbnb's platform generates economic opportunities for local businesses and communities as tourism trends toward recovery
New data released today by Airbnb reveals an optimistic outlook for the tourism industry as travel is beginning to recover in Malaysia. Most notably, overall bookings by guests increased by almost 190% month over month[1]. In the past 30 days, 93% of the total bookings made on Airbnb were for domestic destinations[2].
This follows closely with the announcement of the Recovery Movement Control Order (RMCO) and lifting of travel restrictions around the country, which has seen attention turning towards domestic tourism as a key driver for recovery in the sector. While the travel industry has been significantly disrupted by COVID-19, internal Airbnb data shows positive signs that travel is beginning to bounce back, led by trends that will shape travel in the weeks and months to come.
Key Trends: A New World of Travel
Domestic travel is trending to destinations near, rather than far, in tandem with the Cuti-Cuti Malaysia campaign and ongoing efforts by the government as well as industry players to promote tourism within the country.
Based on recent booking data, the top domestic destinations over the last 30 days in Malaysia include Kuala Lumpur, Johor Bahru and Penang. Guests are also satisfying their wanderlust with travel to non-urban[3] destinations, such as Cameron Highlands, Kuala Terengganu, Port Dickson and more, comprising almost 64% of bookings[4].
Tapping into the demand for nearby trips, Airbnb will be updating the app and homepage to help guests rediscover the magic in their own backyards by making it easier to book local travel, including at the last-minute. The homepage and app will be featuring local trip ideas and highlighting nearby getaways.
Local Economic Impact Supports Tourism Recovery
Even in a world with reduced travel, Airbnb has the potential to generate billions of dollars for local economies, as one of the unique aspects of Airbnb's host and guest community keeps economic benefits locally. In 2019, Airbnb's direct economic impact in 30 top markets was $117 billion, a 17-percent increase over 2018.
Last year, Airbnb's host and guest community in Malaysia contributed RM3.7 billion in direct economic impact[5]. According to 33% of Airbnb hosts in Malaysia, their Airbnb income helped them stay in their homes[6]. Overall, guests spent close to RM3.3 billion in Malaysia. Beyond accommodation, the top 5 areas of spend by Airbnb guests were on restaurants, shopping, transportation, groceries and entertainment[7].
As travel resumes, it is clear that Airbnb can once again be a strong contributor to the sector and economy's recovery.
"We are already seeing early positive signs of domestic travel getting ready to make a comeback, driven by locals booking holidays that are closer to home. This latest data reinforces our belief that travellers increasingly are looking for more local, authentic and affordable experiences," said Kum Hong Siew, Regional Director (Asia-Pacific), Airbnb. "Tourism is a key driver of economic growth in Malaysia and it will play an important role in overall recovery. We are committed to working hand in hand with governments, tourist agencies, communities and other key local stakeholders in Malaysia to help restore travel in a responsible way that economically benefits local citizens and small businesses, paving the way towards tourism's much-needed recovery."
The COVID-19 crisis will continue to change the way we live and travel. Airbnb will continue to encourage all hosts and guests to be responsible and follow guidelines from local officials if and when they choose to travel.
---
[1] Based on Airbnb internal booking data as of 29 June 2020.
[2] Based on Airbnb internal booking data as of 24 June 2020.
[3] Urban area is defined as the region surrounding a city.
[4] Based on Airbnb internal booking data for the past 30 days as of 24 June 2020.
[5] Data from the 2019 Airbnb Compact Survey.
[6] Data from the 2019 Airbnb Compact Survey.
[7] Data from the 2019 Airbnb Compact Survey.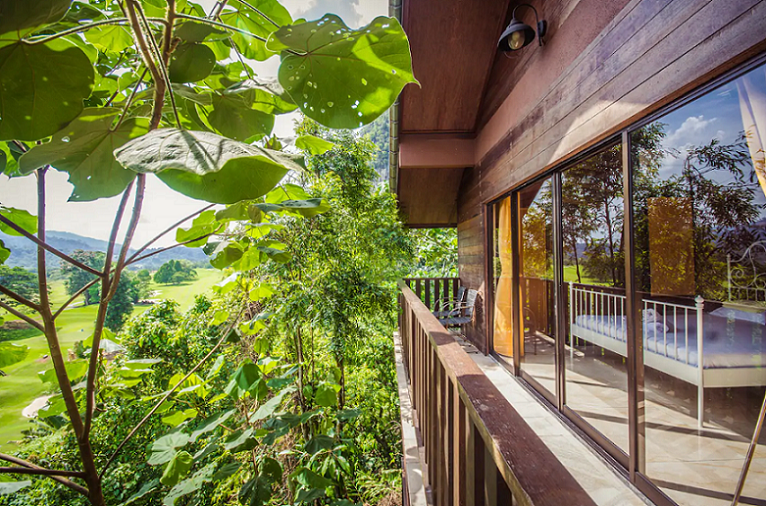 Airbnb Melihat Peningkatan Pelancongan Domestik di Malaysia
Airbnb mendedahkan bahawa tempahan domestik melonjak semula kepada paras pra-COVID di Malaysia, dengan tempahan domestik meningkat hampir 190% bulan ke bulan
Destinasi bukan bandar merupakan 64% daripada tempahan sehingga kini, dengan destinasi popular termasuk Cameron Highlands, Kuala Terengganu dan Port Dickson
Platform Airbnb menjana peluang ekonomi untuk perniagaan dan komuniti tempatan apabila trend pelancongan menuju ke arah pemulihan
Data baharu yang dikongsikan hari ini oleh Airbnb memberikan gambaran optimis bagi industri pelancongan kerana perjalanan mula pulih di Malaysia. Kadar tempahan domestik meningkat hampir 190% bulan ke bulan[1]. Dalam 30 hari yang lepas, 93% dari jumlah tempahan yang dibuat terdiri dari destinasi domestik[2].
Data ini selaras dengan pengumuman Perintah Kawalan Pergerakan Pemulihan (PKPP) yang membenarkan pergerakan rentas negeri, yang telah menyaksikan perhatian bertukar ke arah pelancongan domestik sebagai pemacu utama bagi pemulihan dalam sektor ini. Walaupun industri pelancongan telah terganggu dengan ketara oleh COVID-19, data dalaman Airbnb menunjukkan tanda-tanda positif bahawa pelancongan mula bangkit semula, mengikut trend yang akan mencorakkan hala tuju pelancongan dalam beberapa minggu dan bulan yang akan datang.
Trend Utama: Dunia Pelancongan Baharu
Pelancongan domestik menunjukkan trend yang banyak menuju ke destinasi berhampiran, berbanding yang jauh, sejajar dengan kempen Cuti-Cuti Malaysia dan usaha berterusan oleh kerajaan serta pemain industri untuk mempromosikan pelancongan di dalam negara.
Berdasarkan data tempahan terkini, destinasi domestik paling popular sepanjang 30 hari yang lalu di Malaysia termasuk Kuala Lumpur, Johor Bahru dan Pulau Pinang. Tetamu juga memenuhi keinginan mereka untuk melancong dengan berkunjung ke destinasi bukan bandar[3], seperti Cameron Highlands, Kuala Terengganu, Port Dickson dan lebih lagi yang terdiri daripada hampir 64% tempahan[4].
Oleh kerana permintaan untuk pelancongan berdekatan meningkat, Airbnb akan mengemas kini aplikasi dan laman utama untuk membantu tetamu menemui semula keajaiban di tempat yang berdekatan dengan memudahkan tempahan untuk pelancongan domestik, termasuk pada saat akhir. Halaman utama dan aplikasi ini akan menampilkan idea pelancongan domestik dan menonjolkan percutian berhampiran.
Impak Ekonomi Domestik Menyokong Pemulihan Pelancongan
Walaupun dunia sedang mengalami pengurangan pelancongan, Airbnb berpotensi untuk menjana berbilion dolar untuk ekonomi domestik. Ini merupakan salah satu aspek unik di mana komuniti hos dan tetamu Airbnb dapat mengekalkan manfaat ekonomi domestik. Pada tahun 2019, impak ekonomi langsung Airbnb di 30 pasaran teratas mencapai $117 bilion, iaitu peningkatan 17 peratus sepanjang tahun 2018.
Tahun lepas, komuniti hos dan tetamu Airbnb di Malaysia menyumbang RM3.7 bilion dalam impak ekonomi langsung[5]. Menurut 33% daripada hos Airbnb di Malaysia, pendapatan Airbnb mereka membantu mereka tinggal di rumah mereka[6]. Secara keseluruhan, tetamu membelanjakan hampir RM3.3 bilion di Malaysia. Selain daripada penginapan, restoran, membeli-belah, pengangkutan, barangan runcit dan hiburan merupakan lima kategori perbelanjaan yang teratas bagi tetamu Airbnb[7].
Memandangkan pelancongan telah bangkit semula, jelas bahawa Airbnb sekali lagi boleh menjadi penyumbang yang kuat kepada pemulihan sektor ini dan ekonomi.
"Kami sudah melihat tanda-tanda positif awal yang menunjukkan bahawa pelancongan domestik sudah bersedia untuk bangkit semula, didorong oleh penduduk domestik yang menempah percutian yang lebih dekat rumah. Data terbaru ini menguatkan kepercayaan kami bahawa pelancong semakin mencari pengalaman domestik yang tulen dan berpatutan," kata Kum Hong Siew, Pengarah Rantau (Asia-Pasifik), Airbnb. Beliau menambah, "Pelancongan adalah pemacu utama pertumbuhan ekonomi di Malaysia dan ia akan memainkan peranan penting dalam pemulihan keseluruhan. Kami komited untuk bekerjasama dengan pihak kerajaan, agensi pelancongan, komuniti dan pihak berkepentingan domestik yang lain di Malaysia untuk membantu memulihkan pelancongan secara bertanggung jawab yang memberi manfaat ekonomi kepada warga domestik dan perniagaan kecil, seterusnya membuka jalan menuju pemulihan pelancongan yang sangat diperlukan. "
Krisis COVID-19 akan terus mengubah cara kita menjalani kehidupan dan mengembara. Airbnb akan terus menggalakkan semua hos dan tetamu untuk bertanggung jawab dan mematuhi garis panduan daripada pegawai domestik jika dan apabila mereka memilih untuk mengembara.
---
[1] Berdasarkan data tempahan dalaman Airbnb pada 29 Jun 2020.
[2] Berdasarkan data tempahan dalaman Airbnb pada 24 Jun 2020
[3] Kawasan bandar didefinisikan sebagai wilayah di sekitar bandar
[4] Berdasarkan data tempahan dalaman Airbnb untuk 30 hari yang lalu pada 24 Jun 2020.
[5] Data daripada Kaji Selidik Airbnb Compact 2019.
[6] Data daripada Kaji Selidik Airbnb Compact 2019.
[7] Data daripada Kaji Selidik Airbnb Compact 2019.
爱彼迎(Airbnb)见马来西亚国内旅游业务激增
爱彼迎 (Airbnb) 透露马来西亚国内预订量反弹至新冠肺炎之前的水平,国内预订量每月增长近190%
迄今为止,非城市目的地占马来西亚预订总量的64%,热门目的地包括金马伦,瓜拉登嘉楼和波德申
随着旅游业迈向复苏,爱彼迎平台为当地企业和社区带来经济机会
– 根据爱彼迎今日发布的最新数据显示,随着马来西亚的旅游业开始复苏,旅游业前景乐观。最值得一提的莫过于与2019年相比,房客的总体预订量环比增长了190%[1]。在过去30天中,预订总量的93%都是国内目的地[2]。
这都归功于近期刚宣布的复苏行动管制令以及允许跨州移动与国内旅游,国内旅游已成为该行业复苏的主要动力。虽然新冠肺炎疫情让旅游业遭受重创,但根据爱彼迎内部数据显示,旅游业已开始反弹。这些数据所反映的旅行趋势将引领未来数周以至数个月的发展方向。
主要趋势:旅游新格局
在 Cuti-Cuti Malaysia 运动以及政府及业界为促进马来西亚国内旅游业而作出努力的同时,人们趋向于前往领近而不是遥远的目的地。
根据最近的预订数据,马来西亚过去30天最热门的国内目的地包括吉隆坡、新山和槟城。房客还热衷于前往非城市目的地[3],例如金马伦,瓜拉登嘉楼和波德申等,占预订总量的64%[4]。
爱彼迎将也将根据市场对周边游的需求更新软件(APP)和主页,帮助房客能探索当地景色的魅力以及更轻松地完成预订当地旅行这也包括了临时预订。此主页和软件也将推荐当地旅游的行程,并着重推介周边度假胜地。
支持本土经济,助力旅游业复苏
即使人们减少出行,爱彼迎仍有潜力为当地经济带来数十亿美元的创收,因为爱彼迎房东和房客社区的一大特色就在于能长期对各地本土经济作出贡献。2019 年,爱彼迎对 30 个主要市场产生的直接经济影响达 1170 亿美元,比 2018 年增长了 17%。
去年,爱彼迎房东和房客社区在马来西亚贡献了 37 亿马币的直接经济影响[5]。根据33%的马来西亚爱彼迎房东表示爱彼迎所带来的收入使他们得以在本地维持生计[6]。总体数据显示,房客在马来西亚的消费接近 33 亿马币。除了住宿之外,爱彼迎房客在餐厅、购物中心、交通、杂货和娱乐设施这五个方面的支出最多[7]。
随着旅游业的复苏,爱彼迎无疑将再度为该行业和经济的恢复做出重大贡献。
「我们已经看到,国内旅游业正在显现积极复苏的早期迹象,而当地周边游正是关键驱动因素。
最新的数据也让我们坚信着更多的旅客倾向于当地,真实且负担得起的体验。」爱彼迎亚太地区总监萧锦鸿​(Kum Hong Siew)说。
他还补充,「旅游业是马来西亚经济增长的关键,在整体复苏中也将发挥重要作用。我们将携手与马来西亚政府、旅游中介、社区和其他利益相关方,以负责任的方式推动当地经济发展,为当地居民和小企业谋福利,推动旅游行业的整体发展。」
新冠肺炎疫情将继续改变我们的生活和出行方式。爱彼迎将继续鼓励所有房东和房客在选择旅行时遵守当地政府部门的指导方针。
---
[1] 根据爱彼迎内部预订数据,截至 2020 年 6 月 29 日。
[2] 根据爱彼迎内部预订数据,截至 2020 年 6 月 24 日。
[3] 市区定义为城市周围的区域。
[4] 根据爱彼迎内部预订数据,截至 2020 年 6 月 24 日的过去30天。
[5] 数据来自 2019 年爱彼迎专项调查。
[6] 数据来自 2019 年爱彼迎专项调查。
[7] 数据来自 2019 年爱彼迎专项调查。