An Important Announcement from Airbnb
Today, Airbnb Co-Founder and CEO Brian Chesky sent the following note to the Airbnb host community:
Before I was an entrepreneur, I was a host. It all began on October 10, 2007 at an apartment on 19 Rausch Street in San Francisco. My roommate Joe and I were trying to pay our rent, and we opened our home to three guests attending a design conference – and became the first hosts on Airbnb. Soon after, our co-founder Nate joined us, and we created a way for anyone to be a host.
From the beginning, hosting was at the center of Airbnb. We went door-to-door meeting hosts, personally photographed hosts' spaces, hosted meetups, and answered customer service calls from our cell phones. And over the last 13 years, as a host community, we've grown from two hosts at Rausch Street to 4 million hosts around the world.
Then the pandemic hit. When travel came to a standstill, we made the difficult decision to fully refund guests. While I believe this was the right thing to do, it had a significant impact on your bookings. Some of you were frustrated that we didn't consult you before making the decision. Your frustration made me see the gap that had grown between us – we needed to get more connected to you.
In July, we established a Host Community team to help close the gap and ensure we stay more connected to you. Our first step was to listen. We held meetings with over 3,000 hosts around the world, and read countless emails and comments in the Community Center. We heard three things loud and clear:
You want to be treated as partners
You want more control over how you host
You want the tools to grow as a host
Out of these sessions came a series of actions.
First, to treat you as partners, we extended Superhost status for hosts who struggled to meet our cancellation or booking criteria. We also updated our extenuating circumstances policy to restrict when guests can cancel with you and get a full refund.
Second, to give you more control over how you host, we expanded our guest standards and made your house rules more visible – and we will hold guests accountable to honoring them.
Third, to provide you with tools to grow, we started sharing more insights into what guests are looking for. You have adapted. Millions of you, for example, have implemented the enhanced cleaning protocol.
These are just some of the many recent changes that we've made based on your feedback. We are not stopping here. Today, I want to look to our future, and tell you about where we would like to take our partnership.
You have turned hosting into so much more than a way to rent out your extra space. You've turned hosting into an art and a science, focusing on the small personal touches that make your guests feel special. You care for guests like family members visiting, and the connection you have with them lasts long after they leave. "I have made lifelong friends with people all over the world," Dolly, a host in Broward County, Florida, told me.
As we prepare for Airbnb to become a public company, we want to institutionalize our commitment to hosting, and our investment in the host community. A couple years ago, we began asking ourselves, how can we make sure that even as Airbnb grows, hosts continue to share in our success? Since then, we've been hard at work on an idea that I am excited to share with you.
Introducing the Airbnb Host Endowment
I am thrilled to announce that we are creating the Airbnb Host Endowment. The Host Endowment is intended to provide support for our host community, now and for generations to come. We plan to seed the endowment with 9.2 million shares from Airbnb. We will start to invest the endowment in the host community once the value of the endowment exceeds $1 billion.
The endowment will provide support in areas including education, financial resources, and much more. With the Airbnb Host Endowment, we want you to share in our success – not merely at a single moment in time, but for as long as Airbnb exists.
Funds from the endowment will be allocated by Airbnb, with input from you. To make sure that you have a voice in how the Host Endowment is used, we are creating the Airbnb Host Advisory Board. The Advisory Board will present ideas from the host community for how the endowment is invested, and will suggest improvements for how to make Airbnb better. This means input from you will go directly to our leadership team when they make funding decisions. In addition, the Advisory Board will meet with Airbnb every month and share regular updates from these meetings back to you.
The Host Advisory Board will be as diverse as the host community itself – 85 percent of you live outside of the US, and 55 percent of you are women. We will introduce members of the Advisory Board before the end of this year.
With these commitments, I'm confident that hosting will always be at the center of Airbnb, and our host community will share in our success.
It's been a difficult year, but I've been inspired by how resilient you are, and how quickly you've adapted to the changing needs of guests. More importantly, I've been moved by your compassion. You are some of the kindest people I've ever met. You have faith in others, and trust them enough to stay in the most personal of spaces – your own home.
At a time of unprecedented loneliness and disconnection, the role of a host now is more important than ever. Last month, I met with a host named Dorian from Oakland, California. Dorian is a jewelry designer, and she and her husband host guests in the extra bedrooms in their home. Their favorite part of hosting is meeting their guests and discovering the commonalities they share. Dorian told me, "I love the feeling that the world is not that large of a place after all."
Thank you Dorian, and our 4 million hosts, for making this world feel smaller.

I'm proud to be a host alongside each of you.
Brian
For more details, visit our Resource Center.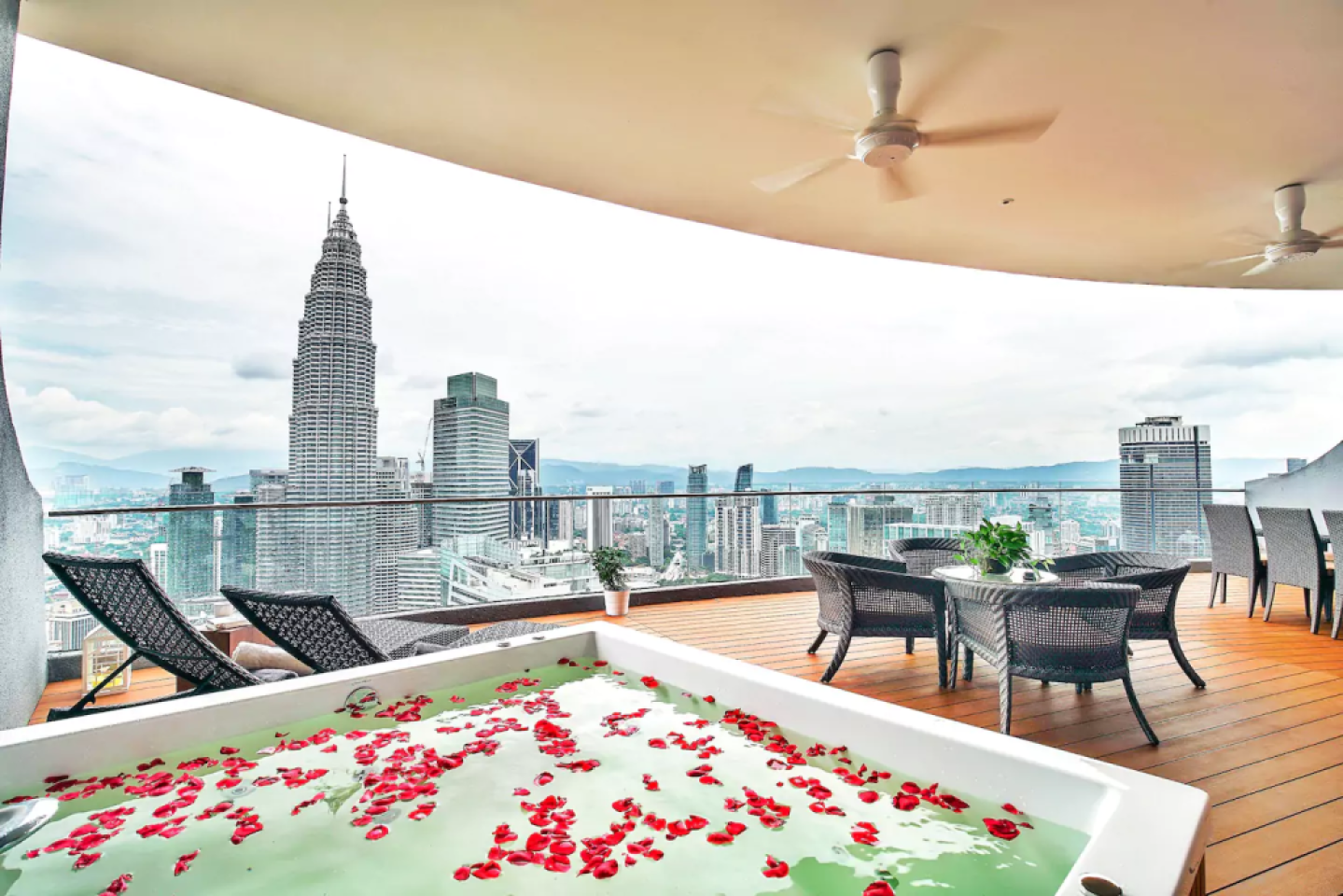 Pengumuman Penting dari Airbnb
Hari ini, Pengasas Bersama dan Ketua Pegawai Eksekutif Airbnb Brian Chesky menghantarkan mesej berikut kepada komuniti hos Airbnb:
Sebelum saya menjadi usahawan, saya adalah seorang hos. Semuanya bermula pada 10 Oktober 2007 di sebuah pangsapuri di 19 Rausch Street, San Francisco. Saya dan rakan sebilik saya Joe berusaha untuk membayar sewa kami, dan kami membuka pintu rumah kami kepada tiga orang tetamu yang menghadiri persidangan reka bentuk—dan menjadi hos pertama di Airbnb. Tidak lama kemudian, pengasas bersama kami Nate bergabung dengan kami, dan kami memberi peluang bagi sesiapa sahaja untuk menjadi hos.
Sejak awal lagi, membina komuniti hos adalah tumpuan Airbnb. Kami bertemu hos dari pintu ke pintu, mengambil sendiri gambar ruang hos, mengadakan perjumpaan, dan menjawab panggilan perkhidmatan pelanggan dari telefon bimbit kami. Dan sepanjang 13 tahun terakhir, sebagai komuniti hos, kami telah berkembang daripada dua orang hos di Rausch Street ke 4 juta di seluruh dunia.
Kemudian pandemik melanda. Apabila aktiviti perjalanan terhenti, kami membuat keputusan yang sukar untuk membuat bayaran balik penuh kepada tetamu. Walaupun saya percaya ini adalah perkara yang betul, ia memberi impak yang besar kepada tempahan anda. Sesetengah daripada anda kecewa kerana kami tidak berunding dengan anda sebelum membuat keputusan tersebut. Kekecewaan anda menunjukkan terdapat jurang yang besar di antara kita—kami perlu lebih berhubung dengan anda.
Pada bulan Julai, kami menubuhkan pasukan Komuniti Hos untuk membantu merapatkan jurang dan memastikan kami sentiasa berhubung dengan anda. Langkah pertama kami adalah untuk mendengar. Kami mengadakan mesyuarat dengan lebih 3,000 hos di seluruh dunia, dan membaca e-mel dan komen yang tidak terkira banyaknya di Pusat Komuniti. Kami mendengar tiga perkara dengan amat jelas:
Anda mahu dilayan sebagai rakan kongsi
Anda mahu lebih kebebasan menentukan cara anda menjadi hos
Anda mahu bantuan yang boleh membantu anda untuk sebagai hos
Daripada semua sesi ini, beberapa tindakan telah diambil.
Pertama, untuk melayan anda sebagai rakan kongsi, kami melanjutkan status Superhost untuk hos yang berjuang untuk memenuhi kriteria pembatalan atau tempahan kami. Kami juga telah mengemaskini polisi kami untuk mengehadkan bila tetamu boleh membatalkan tempahan dengan anda dan mendapat bayaran balik penuh.
Kedua, untuk memberikan anda lebih kebebasan menentukan cara anda menjadi hos, kami mengembangkan standard tetamu kami dan menjadikan peraturan penginapan anda lebih mudah dilihat—dan kami akan meminta tetamu bertanggungjawab untuk menghormatinya.
Ketiga, untuk memberikan anda bantuan untuk berkembang sebagai hos, kami mula berkongsi lebih banyak pandangan tentang perkara yang dicari oleh tetamu. Anda telah menyesuaikan diri. Sebagai contoh, jutaan daripada anda telah melaksanakan protokol pembersihan yang dipertingkatkan.
Ini hanya beberapa perubahan terkini yang kami telah lakukan berdasarkan maklum balas anda. Kami tidak akan berhenti di sini. Hari ini, saya ingin memandang ke masa depan , dan memberitahu anda tentang hala tuju perkongsian kita.
Anda telah mengubah komunit hos menjadi lebih daripada sekadar cara untuk menyewakan ruang tambahan anda. Anda telah mengubah ianya menjadi seni dan sains, memberi tumpuan kepada sentuhan peribadi kecil yang membuat tetamu anda rasa istimewa. Anda melayan tetamu seperti ahli keluarga yang menziarah, dan hubungan anda dengan mereka berterusan walaupun mereka telah lama meninggalkan tempat anda. "Saya telah menjalin persahabatan seumur hidup dengan orang dari seluruh dunia," kata Dolly, hos di Broward County, Florida, kepada saya.
Memandangkan kami sedang bersiap sedia untuk menjadikan Airbnb sebuah syarikat awam, kami ingin menginstitusikan komitmen dan pelaburan kami untuk komuniti hos. Beberapa tahun yang lalu, kami mula bertanya pada diri sendiri, bagaimana kami boleh memastikan hos terus berkongsi kejayaan seiring dengan perkembangan Airbnb? Sejak itu, kami telah bekerja keras untuk merealisasikan idea yang ingin saya berkongsi dengan anda.
Memperkenalkan Endowmen Hos Airbnb
Saya gembira untuk mengumumkan bahawa kami akan mewujudkan Endowmen Hos Airbnb. Endowmen Hos bertujuan untuk memberikan sokongan kepada komuniti hos kami, sekarang dan bagi generasi yang akan datang. Kami merancang untuk memulakan endowmen ini dengan 9.2 juta saham daripada Airbnb. Kami akan mula melabur endowmen ini dalam komuniti hos apabila nilai endowmen ini melebihi $1 bilion.
Endowmen ini akan memberikan sokongan dalam beberapa perkara seperti pendidikan, sumber kewangan, dan banyak lagi. Dengan Endowmen Hos Airbnb, kami ingin berkongsi kejayaan kami dengan anda—bukan sekadar pada satu masa sahaja, tetapi selagi Airbnb wujud.
Dana daripada endowmen akan diperuntukkan oleh Airbnb, berdasarkan input daripada anda. Untuk memastikan anda boleh menyuarakan pendapat anda tentang cara Endowmen Hos digunakan, kami akan mewujudkan Lembaga Penasihat Hos Airbnb. Lembaga Penasihat akan membentangkan idea daripada komuniti hos tentang cara endowmen dilaburkan dalam komuniti hos, dan akan mencadangkan penambahbaikan untuk cara meningkatkan Airbnb. Ini bermakna input daripada anda akan disalurkan terus kepada pasukan kepimpinan kami ketika mereka membuat keputusan pembiayaan. Selain itu, Lembaga Penasihat akan bertemu dengan Airbnb setiap bulan dan berkongsi maklumat terkini secara tetap dari mesyuarat ini kepada anda.
Lembaga Penasihat Hos akan bersifat pelbagai, sama seperti komuniti hos sendiri—85% daripada anda tinggal di luar A.S., dan 55% daripada anda adalah wanita. Kami akan memperkenalkan ahli-ahli Lembaga Penasihat sebelum akhir tahun ini.
Dengan komitmen ini, saya yakin bahawa pengehosan akan sentiasa menjadi tumpuan Airbnb, dan komuniti hos kami akan berkongsi kejayaan kami.
Tahun ini merupakan tahun yang sukar, tetapi saya telah mendapat inspirasi daripada ketabahan anda, dan betapa cepatnya anda menyesuaikan diri dengan keperluan tetamu yang berubah. Lebih penting lagi, saya terharu dengan sikap belas kasihan anda. Anda merupakan antara beberapa orang yang paling baik pernah saya temui. Anda yakin terhadap kebaikan orang lain, dan mempercayai mereka untuk tinggal di ruang yang paling peribadi—rumah anda sendiri.
Pada masa anda rasa kesepian dan terputus hubungan yang belum pernah dialami sebelum ini, peranan hos kini semakin penting. Pada bulan lepas, saya bertemu dengan hos bernama Dorian dari Oakland, California. Dorian adalah pereka barang kemas, dan beliau dan suaminya menerima tetamu bagi bilik tidur tambahan di kediaman mereka. Perkara yang mereka paling suka tentang menjadi hos ialah bertemu dengan tetamu dan menemui persamaan antara mereka. Dorian memberitahu saya, "Saya rasa bahagia apabila merasakan bahawa dunia ini sebenarnya tidak begitu besar."
Terima kasih Dorian, dan 4 juta hos kami, kerana menjadikan dunia ini terasa lebih kecil.
Saya bangga menjadi hos di samping anda semua.
Brian
Untuk maklumat lanjut, layari Pusat Sumber kami.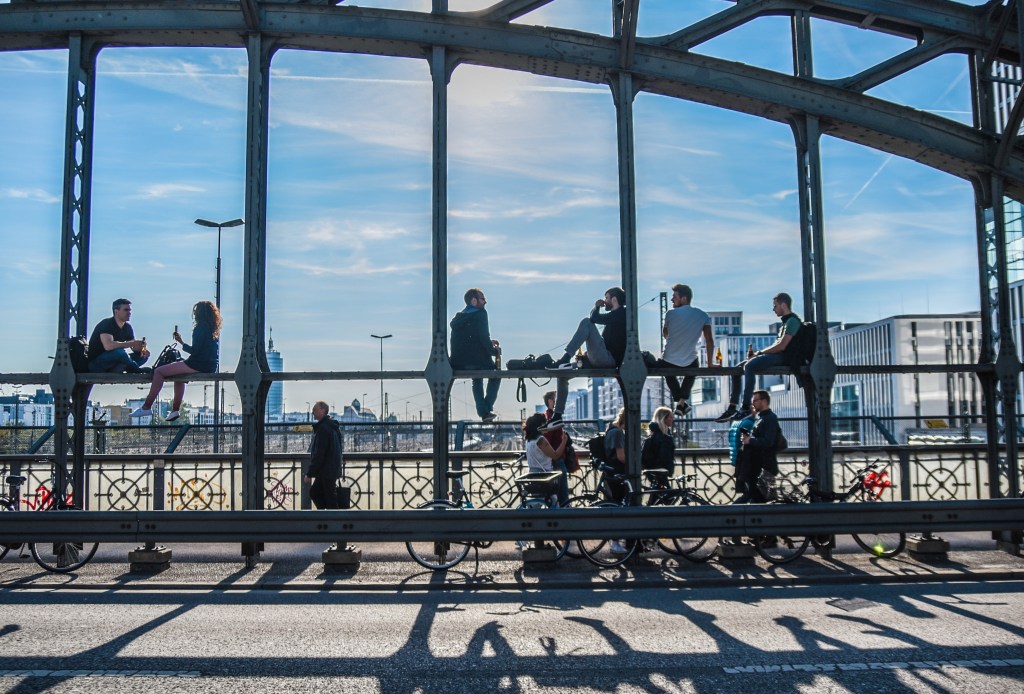 爱彼迎(Airbnb)的重要公告
今天,爱彼迎联合创始人兼首席执行官Brian Chesky向爱彼迎托管社区(Airbnb host community)传递了以下说明:
在成为企业家之前,我曾经是一名房东。一切要从 2007 年 10 月 10 日开始说起。我当时住在旧金山 Rausch 街 19 号的一套公寓。我和室友 Joe 急需赚钱支付房租,于是向出席设计大会的三位房客打开家门,接待他们和我们同住,因此成为了爱彼迎的首批房东。不久后,爱彼迎的联合创始人 Nate 也加入进来,与我们共同打造了一个方便所有人出租房源的平台。
从一开始,出租房源就是爱彼迎的核心业务。我们上门与房东会面,亲自拍摄他们的房源,组织见面会,并在我们的手机上接听用户来电,提供客户服务。在过去 13 年中,我们的房东社区稳步发展,从 Rausch 街的两名房东增加到全球各地约 400 万名房东。
谁料到,新冠肺炎疫情突然爆发。当旅行陷入停滞时,我们做出了一个艰难的决定:向房客全额退款。我深信这是正确的决定,但我也知道,这对广大房东的预订产生了重大影响。有的房东对此感到沮丧,认为我们在做决定之前没有与他们协商。这让我意识到,爱彼迎与广大房东之间存在分歧,双方需要建立更加紧密的联系。
因此,我们在 7 月组建了一支房东社区团队,以便拉近与大家的距离,确保与您保持更紧密的联系。我们采取的第一项举措是倾听您的心声。我们与全球各地 3000 多位房东进行了线上会面,阅读了无数封电子邮件以及社区中心里的评论。我们注意到,各位房东明确提出了三大诉求:
希望被视为合作伙伴
希望对出租方式有更大的掌控权
希望获取有利于发展出租业务的工具
在聆听广大房东的心声后,我们采取了一系列举措。
首先,我们扩大了超赞房东身份的适用范围,以便让难以满足取消预订或预订标准的房东也能成为我们的合作伙伴。我们还调整了特殊情况政策,对房客取消预订并索取全额退款的情形予以限制。
其次,为了让您对出租方式拥有更大的掌控权,我们扩充了房客标准,让房客更容易看到入住须知,并将对违反入住须知的行为追究责任。
第三,我们开始和大家分享关于房客需求的更多见解,提供相关资源和工具,帮助各位房东发展出租业务。广大房东已经积极采取举措,适应当前形势。例如,数百万房东已经实施了强化清洁规程。
近期,我们根据大家的反馈而采取了众多改进,以上只是其中一部分。我们还将采取更多措施。今天,我想展望未来,向大家介绍我们规划的合作关系发展路线。
各位房东赋予了「出租」更丰富的含义,不仅向他人出租闲置的空间,还将此发展成为一门艺术和科学。你们专注提供富有个人风格的贴心细节,让房客享受到不一样的温馨入住体验。你们热情接待房客,视他们如家人,并与他们建立了持久的友谊。佛罗里达州布罗沃德县的房东 Dolly 告诉我:「我与世界各地的人们成为了终生的朋友。」
随着爱彼迎筹划上市,我们希望建立一套制度,确保落实我们对出租的承诺,以及对房东社区的投资。几年前,我们开始思考,在爱彼迎的发展过程中,如何确保房东能继续与我们一起走向成功?从那时起,我们围绕一个想法开展了大量的工作。我很高兴能与大家分享这项工作的成果。
全新推出爱彼迎房东捐赠基金
今天,我很高兴地宣布,爱彼迎将创立爱彼迎房东捐赠基金。房东捐赠基金旨在于当前和未来持续为房东社区提供支持。我们计划投入 920 万股爱彼迎股份,作为基金的启动资金。一旦捐赠基金的价值超过 10 亿美元,我们将开始向房东社区投资。
该基金将在教育和财务资源等众多领域为房东提供支持。通过创立房东捐赠基金,我们希望与您一起实现发展。爱彼迎不仅是您成功路上一时一刻的伙伴,还将与您一路相伴。
爱彼迎将聆听您的反馈,决定如何分配房东捐赠基金的资金。为了确保您在房东捐赠基金的使用决定中拥有话语权,我们将设立爱彼迎房东顾问委员会。该顾问委员会将代表广大房东,就如何将捐赠基金投入发展房东社区发表意见,并就如何改进爱彼迎提出建议。在我们的领导团队要做出投资决定时,顾问委员会将向他们直接传递您的看法。此外,顾问委员会还将每月与爱彼迎会面,并向您定期说明会面的最新情况。
和房东社区一样,房东顾问委员会的成员背景非常多元,其中 85% 的成员居住在美国境外,55% 的成员为女性。我们将在今年年底前向大家介绍顾问委员会的成员。
我相信,这些举措将确保出租房源继续成为爱彼迎的核心业务,并确保广大房东能和我们一起收获成功。
今年形势艰难,但各位房东表现坚韧,迅速调整适应房客不断变化的需求,这让我倍受鼓舞。你们展现出的同情心和善意更让我深受感动。你们是我见过最善良的人之一。你们对他人予以充分的信任,打开家门,与他们分享这片最私人的空间。
在这个人们空前孤独、缺少联系的时期,房东扮演着前所未有的重要角色。上个月,我见到了来自加利福尼亚州奥克兰市的房东 Dorian。Dorian 是一位珠宝设计师,她和丈夫将家中的闲置卧室用于接待房客入住。在出租时,他们最喜欢的一点是能够结识房客,发现大家的共同点。Dorian 告诉我:「我意识到,世界原来很小,这种感觉很美妙。」
我想感谢 Dorian 和我们的 400 万房东。正是因为你们的努力和奉献,全球各地的人们才感觉如此紧密相连。
我为自己是你们中的一员而深感骄傲。
Brian如需了解更多信息,请访问我们的资源中心