Celebrating Holi: 5 of Malaysia's Most Colourful Airbnb Stays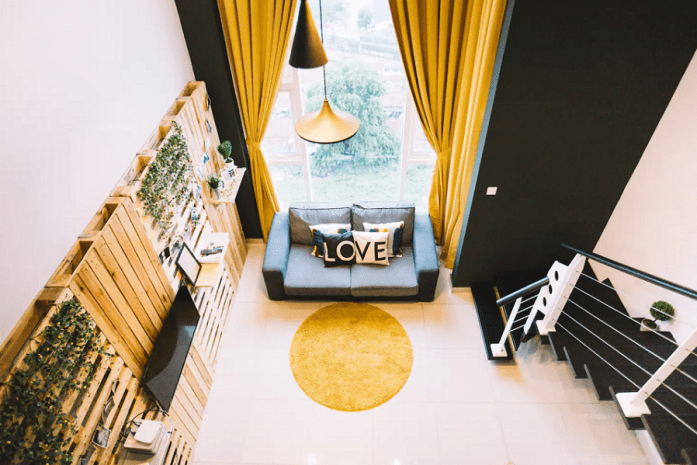 Celebrate the Festival of Colours with your loved ones in these vibrant, colourful homes
In celebration of Holi, the Hindu festival of colours, here are five of the most colourful Airbnb Stays in Malaysia that make for a perfect weekend getaway with your loved ones. The vibrantly hued walls and bright pops of furniture make for an instant mood lifter – as well as the perfect splash on your newsfeed!
1. Luxe Villa Near KLCC for Vacation & Retreat, Ampang, Selangor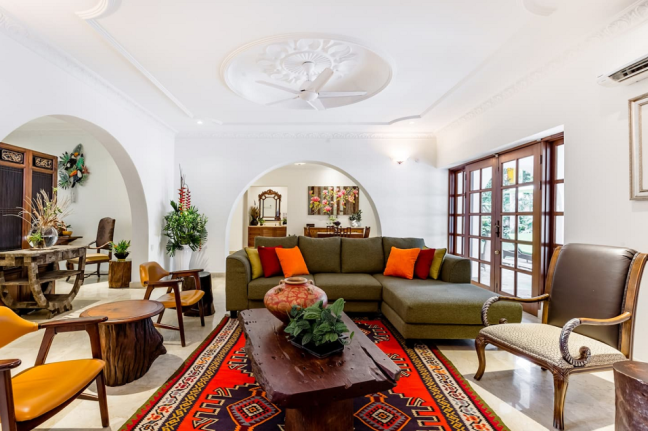 This spacious modern villa in Selangor features classic dark wood furniture paired with contrasting sunny tones, from neon orange cushions to stunning artwork on the walls and indoor plants aplenty.
2. Hide Away In Nature at an Idyllic Villa, Batang Kali, Selangor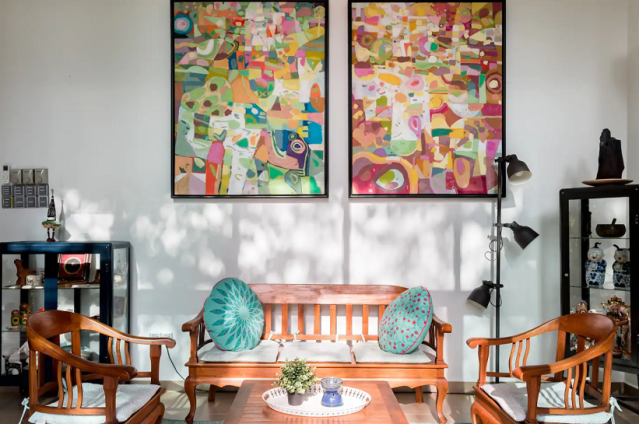 Traditional meets modern in this nature retreat set amidst lush greenery. Light wood accents and trendy turquoise cushions make for a welcoming space, while bold art prints set against a crisp white backdrop are sure to captivate the eye.
3. Gen-Z Executive Room in an Exceptional Home, George Town, Penang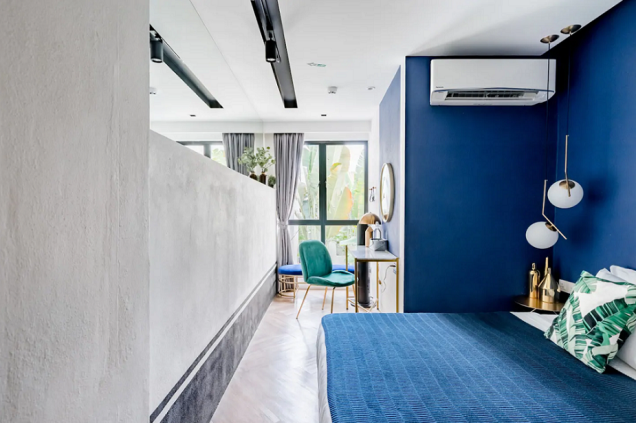 Blue is the word in this Scandinavian-inspired room. The deep, soothing shade accented by soft emerald and honey gold accents from furniture around the room creates a chic and relaxing space to come home to, complemented by the serenity of a plant-filled outdoor patio.
4. The Happiness Home, Kuala Lumpur
Living up to its name, bright shades of yellow — all the more eye-popping thanks to contrasting black accents — breathe life and feel-good vibes into this duplex loft. Wall-mounted planters bring an additional touch of nature into the sun-drenched space.
5. Hidden Gem Gallery Inspired Rustic Studio Apartment, Kota Kinabalu, Sabah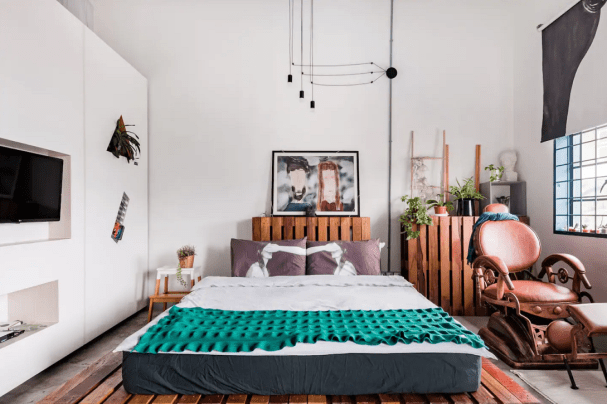 Furnished with neutral earthy tones and tiny pops of colour, this home will transport you back to the '80s with its vintage decor. From emerald green throws to whimsical paintings and indoor hanging plants, this space lends a zen feel that will leave guests refreshed after their stay.