Discover two of Thailand's most unique festivals in Chiang Mai this Nov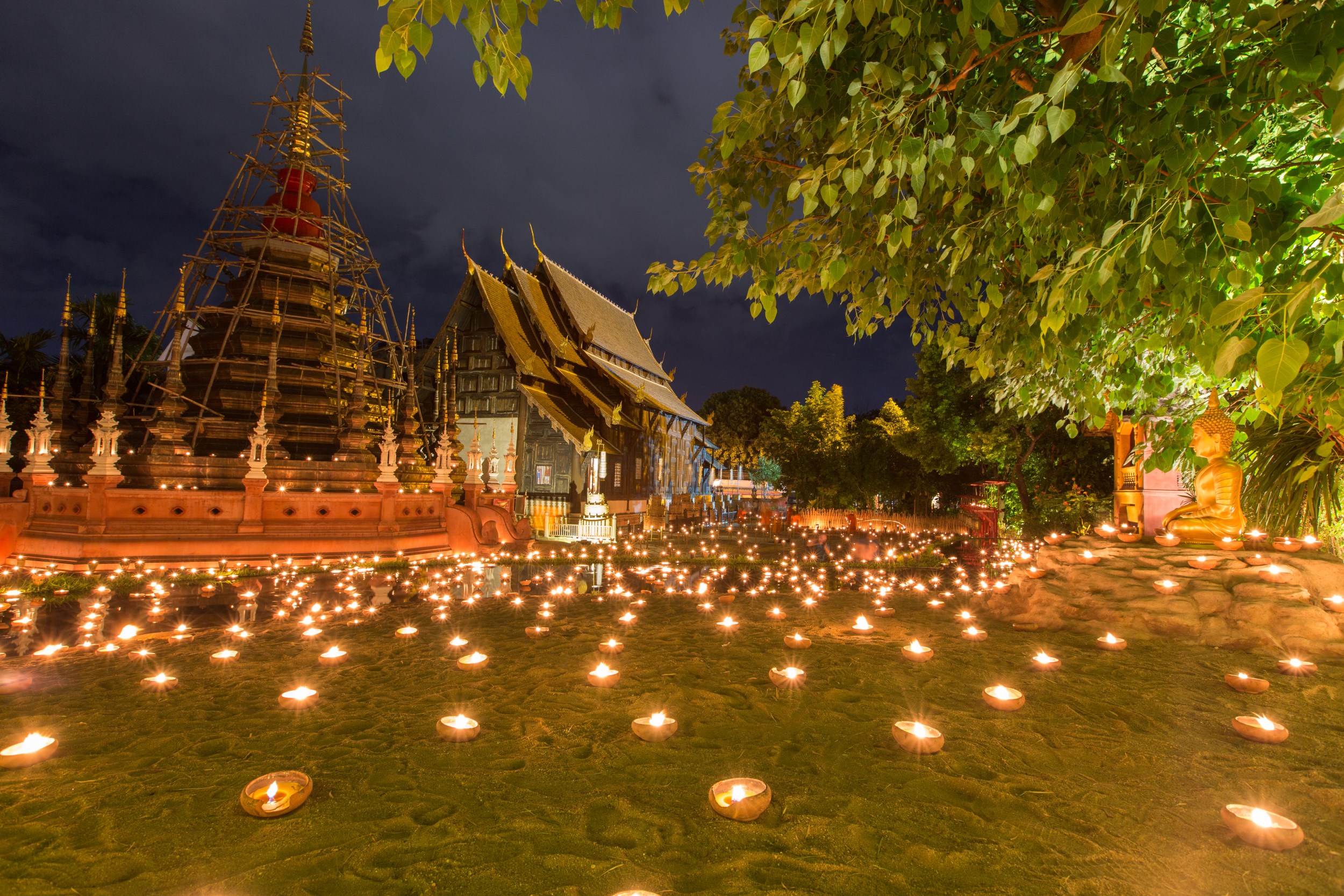 Kuala Lumpur, 3 November 2022 – Thailand is known for its stunning beaches, scenic natural landscapes, delicious cuisines, and captivating cultural traditions. A favorite among travel lovers, an estimated 1 million Malaysian tourists have visited Thailand this year as of 7 October.* It is also the second most searched overseas destination amongst Malaysians on Airbnb in Q2 2022**.
If you're planning a trip to Thailand this year-end, point your travel compass north to the picturesque city of Chiang Mai.
Known as the 'Rose of the North', the city is renowned for its rich Lanna heritage, abundance of nature and ancient temples, and flourishing creative arts community. It is also home to two of Thailand's most unique festivals taking place this November – Loy Krathong and Yee Peng.
Loy Krathong – The Festival of Light
Loy Krathong, The Festival of Light, marks the end of Thailand's rainy season. It originated in the ancient Sukhothai Kingdom around 800 years ago and while not a religious festival, Thais celebrate the water goddess Phra Mae Khongkha to ask for forgiveness, and thank her for providing water year-round.
The festival's name comes from floating (loy) a 'boat' topped with candles (krathong) on a waterway, the idea being to rid oneself of the past year's bad luck by letting it float away, while each candle represents a wish for the coming year. Some Thais will also add coins to their krathongs as a way of making merit; to wish away bad luck and to bring wealth and abundance in the future. While you can celebrate Loy Krathong alone, Thais often do so with their friends and loved ones. It's a fun event and the locals usually welcome everyone to join. During the festival, krathongs are sold in many local Chiang Mai markets but if you're feeling creative you can also make your own. It's easy to craft one from natural, sustainable materials such as banana leaves, banana tree trunks, flowers and coconut shells.
Yee Peng (or Yi Peng) – Sky Lantern Festival
Originally a standalone festival, today Yee Peng is often celebrated together with Loy Krathong. This festival is unique to northern Thailand and is held at the beginning of the cool season in northern Thailand. In a spectacle unlike any other, thousands of Thais gather to release paper lanterns (khom loi) into the night sky as part of a tradition that harks back to the time of the Lanna Kingdom in the early 13th century.
Lanterns are sold along the streets and are easy to find. You can buy one made from rice paper and bamboo, and write a message on the lantern or make a wish as you release it.
When do the festivals take place?
Loy Krathong and Yee Peng both take place on the night of the full moon of the twelfth month of the Thai lunar calendar! This year, that's 8 November for Loy Krathong and 8-9 November for Yee Peng.
While Loy Krathong is celebrated nationwide every year, Yee Peng takes place only in the North of Thailand, making Chiang Mai the perfect place to enjoy these two unique festivals together.
How to join in the festivals?
If you meet a local Thai, they will surely welcome you to join in the festivals! Popular places in Chiang Mai where you can participate in both festivals include Three Kings Monument, Thapae Gate, the moat area in the Old Town and the banks of the Ping River. If you prefer to view the celebrations from afar, hit up any rooftop restaurant in the city in the evening and you'll have a great vantage point to watch the sky lanterns of Yee Peng float away into the starry night.
Searching for the perfect stay to experience the festivals? Here are 10 unique stays in Chiang Mai from which to enjoy the festivals, sights and surrounds:
What else does Chiang Mai have to offer?
In addition to the festivals, travellers can visit the city's many stunning ancient temples and local art galleries. For those who enjoy the outdoors, waterfalls and trekking trails are a quick drive away with Chiang Mai's famous Doi Inthanon (home to Thailand's tallest mountain), Doi Suthep-Pui and Chiang Dao national parks.
Also of note is Chiang Mai's incredible food scene. From delicious northern delicacies to a vibrant cafe culture, some must-try dishes include sai oua (a northern Thai sausage), hung lay curry (pork belly curry) and khao soi (creamy coconut curry with crispy noodles). In fact, khao soi was recently recognised as one of the 50 best street foods in Asia by CNN Travel and the world's number 1 soup dish by TasteAtlas!
Here are five amazing Airbnb Experiences to explore the best of Chiang Mai:
*'Malaysian, Thailand tourism growing', New Straits Times. October 27, 2022.
**Based on internal Airbnb search data, Q2 2022.
Note: All Homes and Experiences referenced are intended purely to inspire and illustrate. Airbnb does not recommend or endorse specific Home or Experience listings on the Airbnb platform.