Hosts in Malaysia Welcome Airbnb's Expert-Backed Enhanced Cleaning Protocol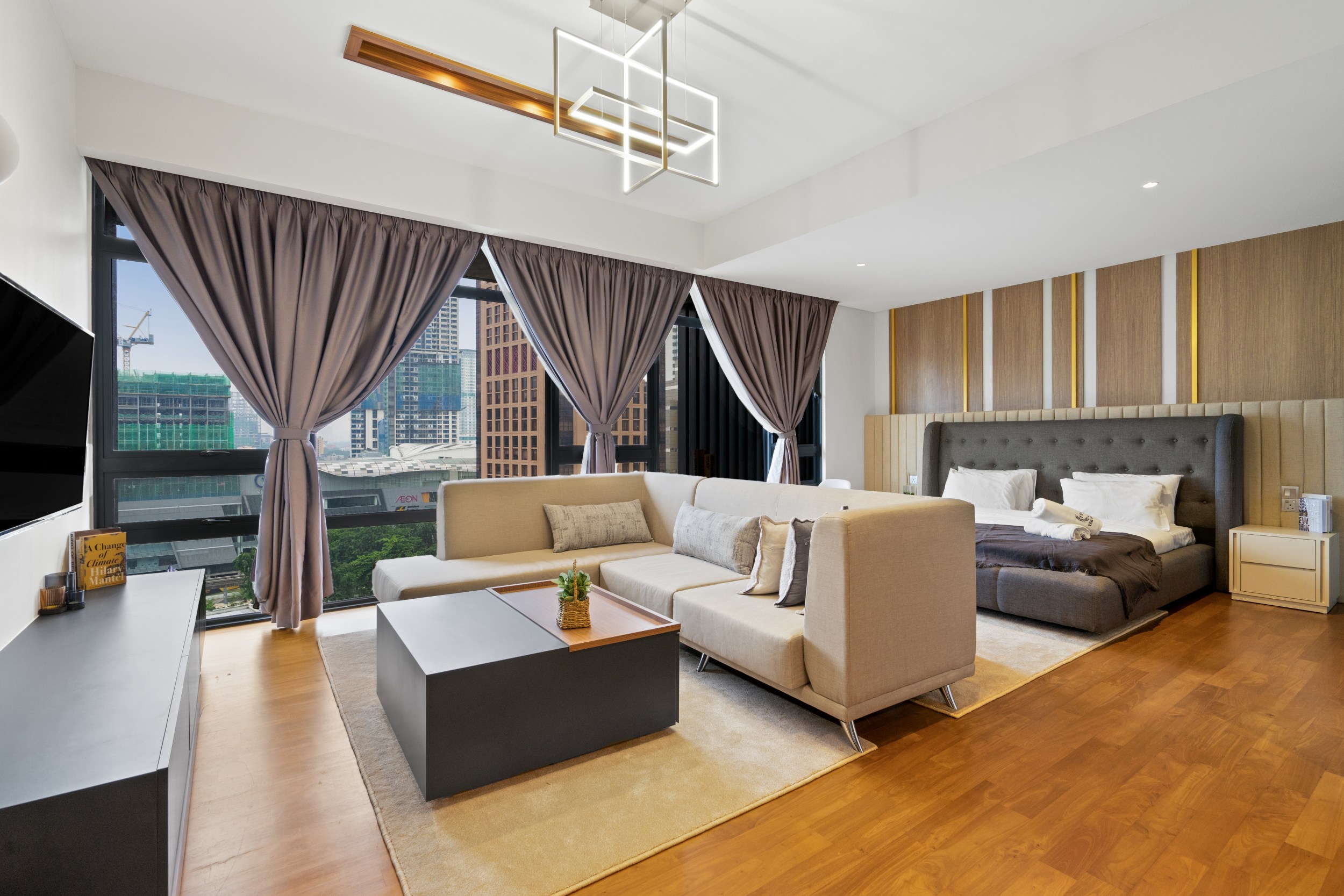 Endorsed by the Malaysian Medical Association (MMA), Airbnb Enhanced Clean offers the first overarching standardized protocol for cleaning and sanitization in the home-sharing industry
Hosts can enrol their listings in Airbnb's Enhanced Cleaning Protocol and can now access the enhanced cleaning educational materials in their local languages through the Resource Center
Enhanced Cleaning Protocol is now available in 75 countries and regions worldwide
To support hosts and governments as communities reopen for travel in Malaysia, hosts nationwide can now enrol their listings in Airbnb's Enhanced Cleaning Protocol, a comprehensive programme offering the first overarching standardized guidelines for cleaning and sanitization in the home-sharing industry. The Enhanced Cleaning Protocol is now available in 75 countries and regions worldwide.
Empowering Hosts with a Commitment to Cleanliness
All hosts in Malaysia can now access the enhanced cleaning educational materials in their local languages through the Resource Center, including a Quick Start Guide and Cleaning Handbook. These local resources offer guidance on the use of personal protective equipment, how to clean every room in a home, what to sanitize, and what supplies to have on hand. The new resources include expert-backed health and safety guidelines on mask-wearing and social distancing, which are especially important for private room hosts.
To enrol their listings, hosts, including those that share private rooms, can go directly to their Airbnb accounts. Hosts who complete a quiz and attest to the Enhanced Cleaning Protocol receive a special highlight on their listing to let guests know they have committed to the Protocol's enhanced cleaning and sanitization routine.
"Keeping our listings clean is a key priority for us as we look to welcome more guests back, and Airbnb's Enhanced Cleaning Protocol helps with equipping us with resources and guidelines that adhere to industry standards," said WayNe Low, an Airbnb host in Malaysia who is among those with a consistently high Cleanliness rating. "Airbnb has developed a clear and detailed Enhanced Cleaning Protocol to help us ensure and maintain cleanliness in our listings, so I am looking forward to providing guests peace of mind when they stay with us."
Supporting Travel Recovery with Industry-Leading Standards
Airbnb's Enhanced Cleaning Protocol, developed in consultation with leading global experts and endorsed locally by Malaysian Medical Association (MMA), builds on Airbnb's strong historical track record of cleanliness: 94 per cent of all Airbnb reviews show that guests are satisfied with cleaning, scoring it at 4 or 5 stars after their stays[1].
In addition to cleaning standards for homes, Airbnb is also offering new safety and cleaning initiatives for in-person Experiences in countries and regions where these activities have reopened, based on guidance from local governments and health experts. These guidelines include requiring all hosts and guests to wear face coverings, limiting group size, and maintaining social distancing. For Experiences conducted in a private space, hosts are also required to follow an enhanced cleaning protocol.
"In a post-COVID world, maintaining high standards of health and hygiene is of utmost importance to us as a critical step in restoring traveller confidence," said Amanpreet Bajaj, General Manager (India, Southeast Asia, Hong Kong and Taiwan), Airbnb. "By following the enhanced cleaning protocol, our hosts in Malaysia are taking significant steps toward protecting themselves, their guests and the communities in which they live. We are looking forward to further collaborating with local governments, medical experts and other authorities to ensure a consistent approach that would help support the recovery of the Malaysian tourism industry."
To learn more about the Airbnb Enhanced Clean program, visit airbnb.com/cleaning.
---
[1] Internal Airbnb data referring to guest reviews on a stay's cleanliness as of March 2020.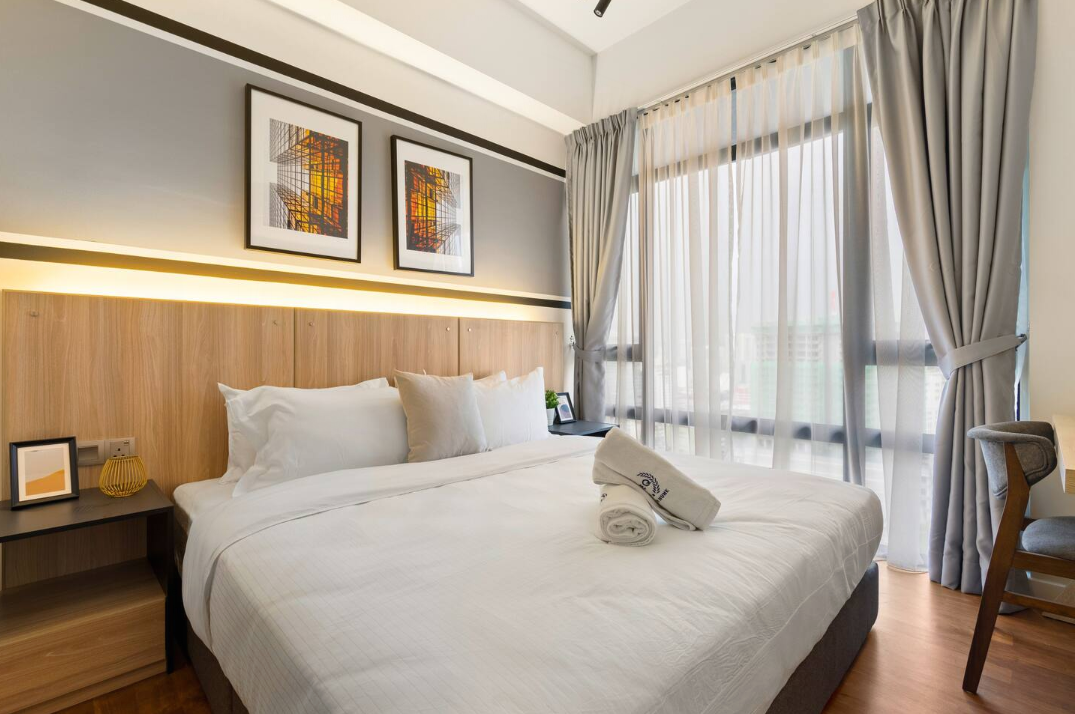 Hos di Malaysia Mengalu-alukan Protokol Pembersihan Dipertingkat Airbnb Berpandukan Nasihat Pakar
Disokong oleh Persatuan Perubatan Malaysia (MMA), Potokol Pembersihan Dipertingkat Airbnb menawarkan protokol standard komprehensif pertama untuk pembersihan dan pembasmian kuman dalam industri perkongsian penginapan
Hos kini boleh mendaftarkan penyenaraian mereka dalam Protokol Pembersihan Dipertingkat Airbnb dan mengakses bahan pendidikan pembersihan yang dipertingkat dalam bahasa tempatan mereka melalui Pusat Sumber Airbnb
Protokol Pembersihan Dipertingkat kini tersedia di 75 negara dan rantau di seluruh dunia
Untuk menyokong hos dan kerajaan sejak komuniti dibuka semula untuk sektor pelancongan di Malaysia, hos di seluruh negara kini boleh mendaftarkan penyenaraian mereka dalam Protokol Pembersihan Dipertingkat Airbnb, sebuah program komprehensif yang menawarkan garis panduan standard lengkap pertama untuk pembersihan dan pembasmian kuman dalam industri perkongsian penginapan. Protokol Pembersihan Dipertingkat kini tersedia di 75 negara dan rantau di seluruh dunia.
Memperkasakan Hos dengan Komitmen terhadap Kebersihan
Semua hos di Malaysia kini boleh mengakses bahan pendidikan pembersihan yang dipertingkat dalam bahasa tempatan mereka melalui Pusat Sumber, termasuk Panduan Mula Pantas dan Buku Panduan Pembersihan. Sumber tempatan ini menawarkan panduan mengenai penggunaan peralatan perlindungan peribadi, cara membersihkan setiap bilik di rumah, perkara yang perlu disanitasikan, dan bekalan yang diperlukan. Sumber baharu ini merangkumi garis panduan kesihatan dan keselamatan berlandaskan nasihat pakar mengenai pemakaian topeng dan penjarakan sosial, yang amat penting untuk hos bilik persendirian.
Untuk mendaftarkan penyenaraian mereka, hos, termasuk mereka yang berkongsi bilik persendirian, boleh pergi terus ke akaun Airbnb mereka. Hos yang melengkapkan kuiz dan berikrar untuk mematuhi Protokol Pembersihan Dipertingkat akan menerima sorotan khas pada penyenaraian mereka untuk memaklumkan kepada tetamu bahawa mereka komited untuk mematuhi rutin pembersihan dan pembasmian kuman yang dipertingkat dalam Protokol ini.
"Pengekalan penyenaraian kami dalam keadaan yang tetap bersih dan selamat adalah keutamaan bagi kami sebagai hos. Ini adalah kerana kami ingin mengalu-alukan lebih ramai tetamu dan Protokol Pembersihan Dipertingkat membantu kami dengan sumber dan panduan yang mematuhi piawaian industri," kata WayNe Low, hos rumah Airbnb di Malaysia yang mempunyai penilaian kebersihan yang tinggi secara konsisten. "Airbnb telah mengembangkan Protokol Pembersihan Dipertingkat dengan jelas dan terperinci untuk membantu kami memastikan dan menjaga kebersihan dalam penyeneraian kami. Saya berharap dapat memberikan ketenangan kepada para tetamu ketika mereka memilih kami sebagai tempat penginapan."
Menyokong Pemulihan Pelancongan dengan Standard Terbaik Dalam Industri
Protokol Pembersihan Airbnb Dipertingkat, yang dibangunkan dengan rundingan bersama pakar global terkemuka dan disahkan di peringkat tempatan oleh Persatuan Perubatan Malaysia (MMA), berdasarkan rekod kebersihan Airbnb yang kukuh: 94 peratus daripada semua ulasan Airbnb menunjukkan bahawa tetamu berpuas hati dengan pembersihan, dengan memberi penilaian 4 atau 5 bintang selepas penginapan mereka[1].
Selain standard pembersihan untuk penginapan, Airbnb juga menawarkan inisiatif keselamatan dan pembersihan baharu untuk Pengalaman secara bersemuka di negara-negara dan rantau-rantau di mana aktiviti ini telah dibuka semula, berdasarkan panduan daripada kerajaan tempatan dan pakar kesihatan. Garis panduan ini termasuk mewajibkan semua hos dan tetamu memakai penutup wajah, mengehadkan saiz kumpulan, dan mengekalkan penjarakan sosial. Untuk Pengalaman yang dijalankan di ruang persendirian, hos juga dikehendaki mengikuti protokol pembersihan dipertingkat.
"Dalam dunia pasca COVID, mengekalkan standard kesihatan dan kebersihan yang tinggi adalah penting untuk kami sebagai langkah kritikal dalam memulihkan keyakinan pengembara," kata Amanpreet Bajaj, Pengurus Besar (India, Asia Tenggara, Hong Kong dan Taiwan), Airbnb. "Dengan mematuhi protokol pembersihan dipertingkat, hos kami di Malaysia mengorak langkah yang penting untuk melindungi diri mereka, tetamu mereka dan komuniti tempat mereka tinggal. Kami berharap dapat bekerjasama lanjut dengan kerajaan tempatan, pakar perubatan dan pihak berkuasa lain bagi memastikan pendekatan yang konsisten yang akan membantu menyokong pemulihan industri pelancongan Malaysia."
Untuk mengetahui lebih lanjut mengenai program Pembersihan Dipertingkat Airbnb, layari airbnb.com/cleaning.
---
[1] Data dalaman Airbnb merujuk kepada ulasan tetamu tentang kebersihan penginapan setakat 31 Mac 2020.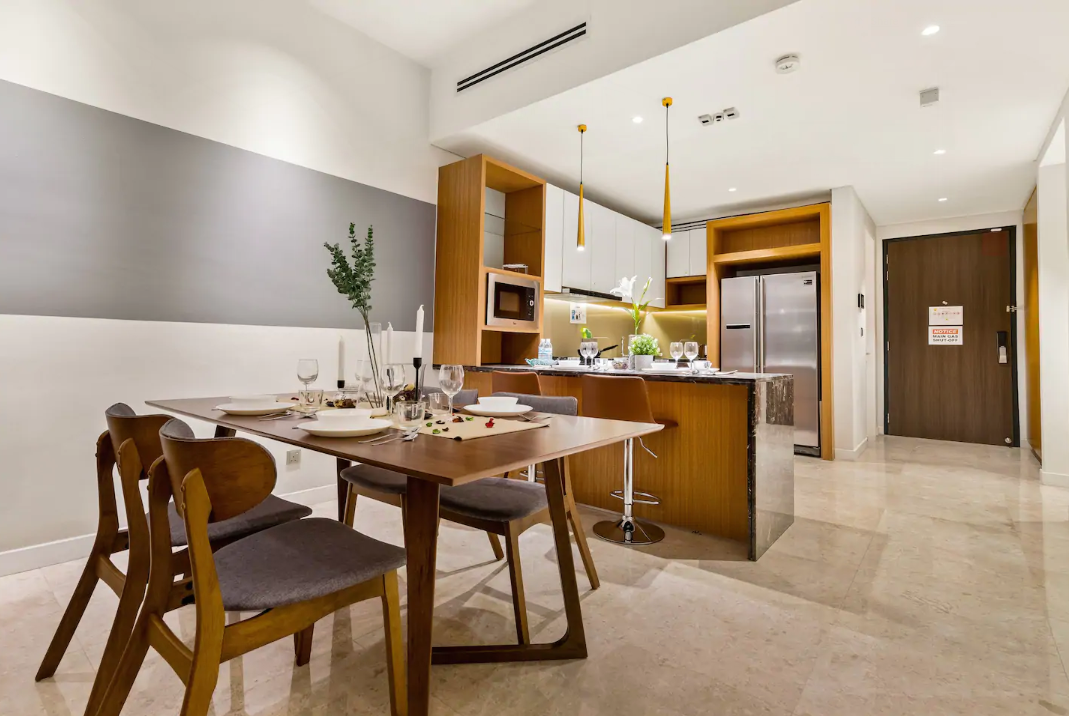 马来西亚房东欢迎经专家指导制定的爱彼迎(Airbnb)强化清洁规程
通过马来西亚医学协会(Malaysian Medical Association)的认可,爱彼迎增强型清洁为住房共享行业中的清洁和消毒提供了首个总体标准化协议
房东现在可以选择让房源加入爱彼迎强化清洁计划和通过资源中心浏览当地语言版本的强化清洁教材,运用标准化的流程全面管理房源清洁和消毒工作
强化清洁规程现已在全球 75 个国家和地区推出
为了支持马来西亚房东和政府重启经济,该国全体房东现在可以选择让自己的房源加入爱彼迎强化清洁计划。该计划是住房共享行业首个全面清洁和消毒方案,涵盖了一系列标准化指导方针。现在,全球75个国家和地区都可以使用"强化清洁规程"。
支持房东对洁净房源的承诺
马来西亚的所有房东均可通过资源中心浏览当地语言版本的强化清洁教材,包括《快速入门指南》和《清洁手册》。这些材料提供了一系列指导,包括个人防护装备的使用、如何清洁房源中的每个房间、需要清洁什么以及需要储备哪些用品等。全新资料中包括了关于如何佩戴口罩、保持社交距离的卫生和安全准则,均在专家的指导下制定,对于发布独立房间的房东来说尤为重要。
要注册其列表,房东(包括分享了独立房间的房东)可以直接前往他们的爱彼迎账号,将自己的房源加入强化清洁计划。房东完成测验并确认遵守清洁规程后,房源上就会出现特别标识,告知房客该房源已承诺遵守强化的清洁和消毒流程。
"保持房源清洁是我们的首要考量,因为我们希望欢迎更多的房客回来,而爱彼迎的强化清洁规程将为我们配备符合行业标准的资源和指南,"爱彼迎的马来西亚房东WayNe Low述说。她也是其中保持较高的清洁度等级房东之一。 "爱彼迎已经制定了清晰,详细的强化清洁规程,以帮助我们确保并保持清单中的清洁度,因此,我希望能让客人们与我们在一起时感到安心。"
以行业领先的标准支持旅游业复苏
爱彼迎强化清洁规程与全球知名专家协商制定,并在马来西亚得到了马来西亚医学协会(Malaysian Medical Association)的认可。它为房东提供了有益的指引,同时延续了爱彼迎一贯优异的房源清洁工作成绩: 94% 的爱彼迎评价表明,房客对房源洁净程度感到满意,并在住宿之后给予了 4 星或 5 星评分[1]。
除房源清洁标准外,针对可以重新开放线下面对面体验的国家和地区,爱彼迎还根据当地政府和卫生专家的规定,为体验达人提供了全新安全和清洁指南。相关指南包括要求所有体验达人和参与者佩戴口罩、限制参与人数、保持社交距离等。对于在私人空间开展的体验,体验达人也必须遵守强化的清洁规程。
爱彼迎负责印度、东南亚、香港和台湾地区业务的总经理 Amanpreet Bajaj 表示:「此次疫情之后,保持较高的健康和卫生标准对我们而言至关重要,这是恢复旅行者信心的关键一步。」 「通过遵循强化清洁规程,马来西亚的房东和体验达人正在迈出重要一步,保护自己、房客、参与者及其所在社区。我们期待着与当地政府、医学专家和其他政府部门协同一致,确保采取有助于支持马来西亚旅游业复苏的必要举措。」
如需了解有关爱彼迎增强清洁计划的更多信息,请浏览 airbnb.com/cleaning。
---
[1] 房客对房源干净卫生方面的评分统计来源于爱彼迎内部数据,统计时间截至 2020 年 3 月。