Kuala Lumpur Makes Airbnb's Top 50 Travel Destinations in 2020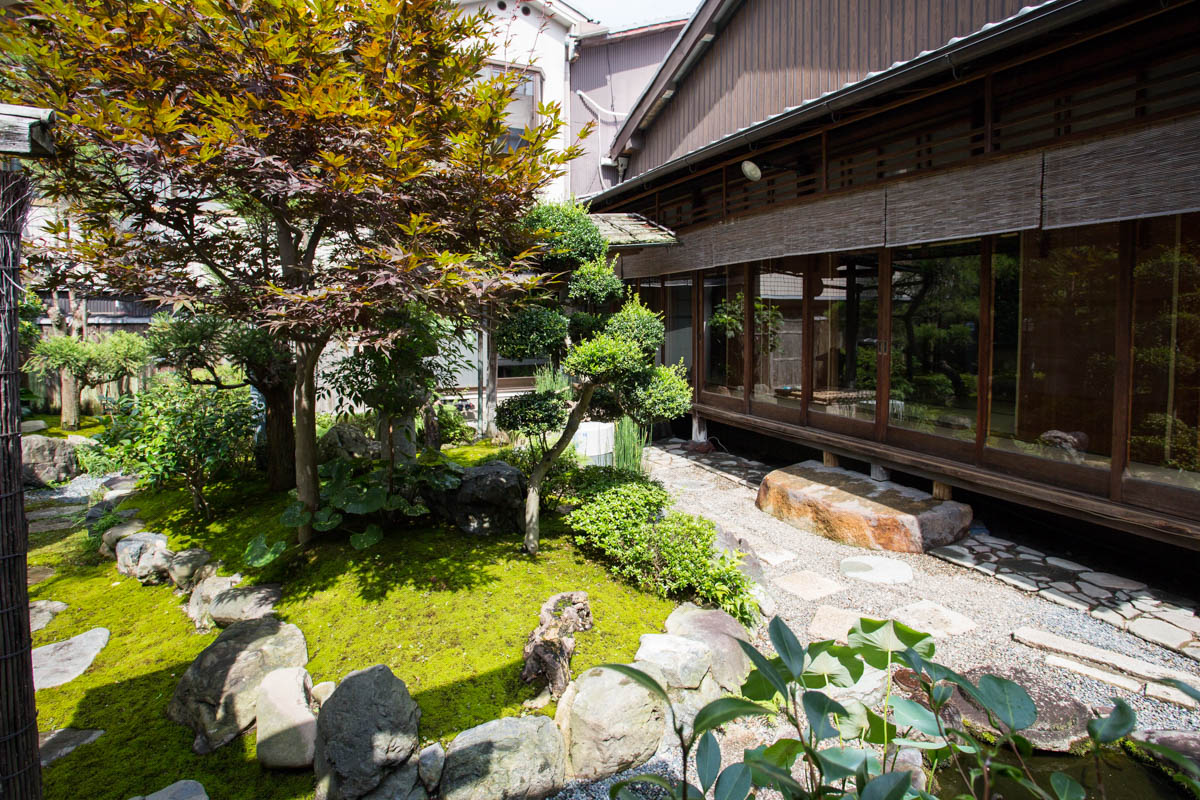 Gen Z is Airbnb's fastest growing guest segment for Experiences in Malaysia as well as within APAC, growing more than 3x year-over-year
Adventure travel is on the rise across the region, with trekking-based Experiences trending 1,795% in bookings
Kuala Lumpur has been deemed as one of the top 50 destinations for 2020, joining the likes of popular tourist cities such as Tokyo, Bangkok, Paris and Los Angeles as destinations with the most guest arrivals booked for the year on Airbnb.
Nearly two months into the new decade, more travel trends are emerging as well. From the rise of immersive trekking adventures to vegan-friendly food Experiences, travelers are seeking more unique, transformative and unforgettable experiences that they are willing to pay for.
Coming of age generations are already expanding their purchasing power. In both Malaysia as well as the Asia Pacific region, Generation Z guests (aged 24 and below) comprise the fastest growing guest segment for Airbnb Experiences, with guest bookings in the region growing more than 3x year-over-year1.
But no matter how deep the pockets or wide the age gap, here are four travel trends that have risen to the top and look set to stay this year.
Nature Calls: 2020 is the Year of Adventure Travel, with trekking-based Experiences trending 1,795% in bookings
The yearning to get out of comfort zones and into the wilderness is bringing out the nature lover in travelers this year, with more travellers planning to take adventurous, outdoorsy trips.
Bookings for Nature Experiences are up 103% YoY, and is the top trending category globally among Gen Z (190%) and baby boomers (177%). Animal Experiences and Hiking Experiences are seeing significant growth as well, with 141% and 128% increase in bookings respectively.
More guests are booking unique listings that give them the opportunity to reconnect with Mother Nature, making Balian Treehouse in Bali, Indonesia and Saabay Home Thai in The City in Chiang Rai, Thailand among the most wish-listed listings.
In Asia Pacific, adventure travel with Airbnb is on the rise:
Time Travel is "En Vogue"
As travelers explore new places in 2020, stepping into the shoes of locals from long ago is a favorite way to get to know a destination – and hosts are noticing. History Experiences have increased 271% in supply in the last year3; and bookings are up 116 percent globally in 2020, with especially strong interest among Gen Z (up 176%) and millennials (up 118%).4
Guests' curiosity is not just piqued by learning about the past, but living in it, too. Homes on Airbnb featuring historic keywords in their titles (i.e. historic, era, WWI, etc.) have already been booked over 50,000 times this year!5
Malaysia is a country that filled with abundance historical pasts which makes it to become a top priority on everyone's next globetrotting adventure. From Chinatown to the Central Market to Little India and the Botanical Gardens, Kuala Lumpur infofun walking tour provides a firsthand look at temples and historical buildings.
Getting Off the Grid: Disconnect to Reconnect
Rekindling connections with oneself is big in 2020 with many travelers slowing down and centering their minds and spirits while traveling. In fact, a considerable amount like to do it solo — single guest bookings are up 79% this year on Airbnb6.
Hiking has become increasingly popular as a weekend or holiday activity, especially amongst travellers keen to seek reprieve from hectic city life and keep one's fitness goals on track, all while spending quality time with friends and loved ones. In fact, Sports Experiences now rank as one of Airbnb's top five Experience categories booked by travellers around the world, as bookings jumped 380% from last year.
Here are the top Experiences around Malaysia that will help you unwind and recenter for the year ahead:
Conscious Dining: Vegan Experiences Up 579%, Baking Up 155%
As the world becomes more conscious about its dietary habits, food Experiences are becoming more plant based, with Experiences offering vegan options up 579 percent in 2019 compared to 2018.6
With the launch of Cooking Experiences last year, guests are also gravitating towards learning to make their own carb delicacies, with Experience including baking (up 155%), dumpling making (up 124%) and pasta (up 88%) surging in bookings this year7.
For Malaysians looking to learn some new, vegan recipes, check out a scintillating variety of Cooking Experiences with everything from vegan burgers to vegan pandan chicken.
Overall, it's no doubt food remains one of the biggest motivations in travel and connecting people to new places — Food and Drink Experiences remain the most booked category by foreign travelers to a new country7.
1Generation Z guests are identified based on self-reported data by guests booking on the Airbnb platform, based on internal Airbnb data as of Dec 2018-2019.
2Based on internal Airbnb data of cities with the largest supply of specific Experience categories and tags of Experiences as of December 2019.
3Based on Airbnb internal data measuring year-over-year growth in supply of specific Experience categories and tags (history, vegan, vegetarian) comparing supply from December 1, 2019 – December 1, 2018.
4Based on Airbnb internal data of year-over-year growth of bookings for specific Experience categories comparing bookings made for 2020 from October 26, 2019 – January 26, 2020 with bookings for 2019 during the same time frame in 2019/18, also further split by generations of people (Gen Z, Millennials, Gen X, Baby Boomers, Traditionalists).
5Based on Airbnb internal data measuring bookings made for stays in 2020 in listings with specific key terms in the title (i.e., historical, era, ancient, war, etc.)
6Based on Airbnb internal data measuring year-over-year growth in bookings by trip types, comparing 2020 trips as of December 8, 2019 with 2019 trips as of December 8, 2018.
7Based on Airbnb internal data measuring most booked Experience categories by guests originating from a different country in 2019.
Note: All Stays and Experiences referenced in this press release are intended purely to inspire and illustrate. Airbnb does not recommend or endorse specific Experience listings on the Airbnb platform.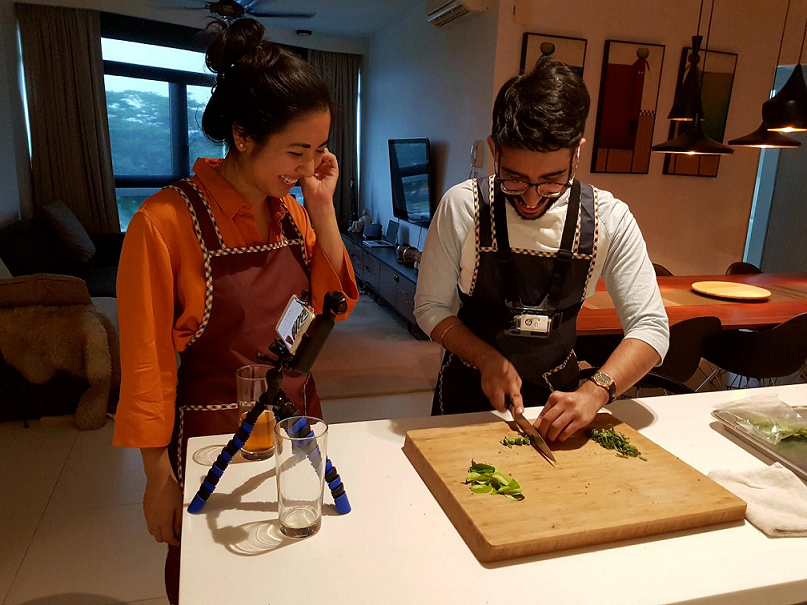 Kuala Lumpur Tersenarai Sebagai Salah Satu Daripada 50 Destinasi Utama Tahun 2020 oleh Airbnb
Gen Z ialah segmen tetamu yang paling cepat berkembang untuk Pengalaman Airbnb di Malaysia serta di Asia Pasifik, berkembang lebih 3x tahun ke tahun
Aktiviti pengembaraan semakin meningkat di seluruh rantau – trend pengalaman trekking menunjukkan kenaikan tenpahan sebanyak 1,795%
Kuala Lumpur dinamakan sebagai salah satu daripada 50 destinasi utama untuk tahun 2020, menyertai bandar-bandar pelancongan popular seperti Tokyo, Bangkok, Paris dan Los Angeles sebagai destinasi dengan ketibaan tetamu Airbnb yang paling banyak ditempah untuk tahun ini.
Hampir duabulan telah berlalu dalam dekad baru ini dan pelbagai trend perjalanan telah mendapat perhatian. Pengembara sanggup membayar untuk mencari pengalaman yang lebih unik, transformatif dan tidak dapat dilupakan, dari peningkatan pengembaraan berjalan yang mengasyikkan atau pengalaman makanan mesra vegan..
Generasi yang semakin matang sudah mula mengembangkan kuasa pembelian mereka. Di Malaysia dan seluruh Asia Pasifik, tetamu Generasi Z (berusia 24 tahun ke bawah) terdiri daripada segmen tetamu yang paling cepat berkembang untuk Pengalaman Airbnb, dengan tempahan tetamu di rantau ini meningkat lebih daripada 3x setiap tahun2.
Dengan tidak kira dari segi pendapatan atau keluasan jurang umur, berikut ialah empat trend perjalanan yang paling popular dan akan kekal popular tahun ini.
Alam Semula Jadi Memanggil: 2020 ialah Tahun Perjalanan Pengembaraan, dengan Pengalaman riadah trekking yang semakin popular dengan 1,795% tempahan
Keinginan untuk keluar dari zon keselesaan dan ke belantara telah menonjolkan rasa cinta terhadap alam semula jadi, dengan lebih ramai pengembara merancang untuk membuat perjalanan luaran yang mencabar.
Tempahan untuk Pengalaman Alam Semula Jadi meningkat 103% tahun ke tahun, dan merupakan kategori trend terbaik di seluruh dunia di kalangan Gen Z (190%) dan "baby boomers" (177%). Pengalaman Haiwan dan Pengalaman Kembara juga melihat pertumbuhan yang signifikan, dengan peningkatan tempahan masing-masing 141% dan 128%.
Lebih ramai tetamu menempah Airbnb unik yang memberi mereka peluang untuk berhubung semula dengan alam semula jadi menjadikan Balian Treehouse di Bali, Indonesia dan Saabay Home Thai in The City di Chiang Rai, Thailand antara Airbnb yang paling diinginkan.
Di Asia Pasifik, perjalanan pengembaraan dengan Airbnb semakin meningkat:
Perjalanan melalui Masa adalah "En Vogue"
Apabila pengembara meneroka penginapan baru pada tahun 2020, keinginan untuk menjadi sebahagian daripada penduduk tempatan merupakan cara kegemaran untuk mengenali destinasi dan ianya mendapat perhatian hos-hos kami.. Pengalaman Bersejarah telah meningkat 271% dalam bekalan sepanjang tahun lepas8; dan tempahan meningkat 116 peratus di seluruh dunia pada tahun 2020, dengan minat yang terutamanya di kalangan Gen Z (meningkat 176%) dan millennials (meningkat 118%).4
Keingintahuan tetamu bukan sahaja dibangkitkan untuk mempelajari tentang masa lampau, tetapi untuk tinggal di dalamnya juga. Penginapan di Airbnb yang menampilkan kata kunci bersejarah dalam tajuk mereka (iaitu bersejarah, era, WWI, dll.) telah ditempah lebih daripada 50,000 kali tahun ini!9
Malaysia adalah negara yang penuh dengan sejarah dan faktor ini menjadikannya keutamaan pengembara. Dari Chinatown ke Pasar Sentral ke Little India dan Taman Botani, lawatan berjalan kaki Kuala Lumpur memberi pengembara peluang untuk melawati kuil-kuil dan bangunan bersejarah.
Keluar dari Jaringan Hubungan: Putuskan Hubungan untuk Berhubung Semula
Keinginan untuk mengenali diri sendiri akan menjadi lebih popular pada tahun 2020 dengan ramai pengembara memperlahankan dan memusatkan fikiran dan semangat mereka semasa mengembara. Malah, ramai yang ingin melakukannya bersendirian — tempahan tetamu tunggal meningkat 79% pada tahun ini di Airbnb.10
"Hiking" telah menjadi semakin popular sebagai aktiviti hujung minggu atau cuti, terutamanya di kalangan pelancong yang ingin lari daripada kehidupan bandar yang sibuk dan menjaga kecergasan, sambil meluangkan masa berkualiti dengan orang tersayang. Malah, Pengalaman Sukan kini merupakan salah satu kategori Pengalaman teratas lima Airbnb yang ditempah oleh pelancong di seluruh dunia kerana tempahan meningkat sebanyak 380% dari tahun lepas.
Berikut ialah destinasi teratas yang akan membantu anda berehat tahun ini:
Memakan Makanan Sedar Persekitaran: Tempahan Pengalaman Vegan meningkat ke 579%, Membuat pastri meningkat ke 155%
Apabila dunia menjadi lebih sedar tentang tabiat dietnya, Pengalaman makanan yang lebih berasaskan tumbuhan, dengan Pengalaman menawarkan pilihan vegan meningkat ke 579 peratus pada tahun 2019 berbanding 2018.6
Dengan pelancaran Pengalaman Memasak tahun lalu, tetamu juga lebih cenderung untuk mempelajari membuat juadah karbohidrat mereka sendiri, dengan Pengalaman termasuk membuat pastri (meningkat ke 155%), pembuatan ladu (meningkat ke 124%) dan pasta (meningkat ke 88%) melonjak dalam tempahan tahun ini7.
Malaysia menawarkan pelbagai Pengalaman Memasak untuk belajar cara memasak vegan burgers dan vegan pandan chicken.
Secara keseluruhan, makanan masih merupakan salah satu motivasi terbesar dalam perjalanan dan menghubungkan orang ramai ke tempat baharu — Pengalaman Makanan dan Minuman kekal menjadi kategori yang paling banyak ditempah oleh pengembara asing ke negara baharu.7
1Tetamu Generasi Z dikenal pasti berdasarkan data yang dilaporkan sendiri oleh tetamu yang membuat tempahan melalui platform Airbnb, berdasarkan data dalaman Airbnb setakat Dis 2018-2019.
2Berdasarkan data dalaman Airbnb bandar-bandar dengan bekalan terbesar kategori Pengalaman tertentu dan tag Pengalaman setakat bulan Disember 2019.
3Berdasarkan data dalaman Airbnb yang mengukur pertumbuhan setahun demi setahun dalam bekalan kategori dan tag Pengalaman tertentu (sejarah, vegan, vegetarian) yang membandingkan bekalan dari 1 Disember 2019 – 1 Disember 2018.
4Berdasarkan data dalaman Airbnb mengenai pertumbuhan tempahan setahun demi setahun untuk kategori Pengalaman tertentu yang membandingkan tempahan yang dibuat untuk tahun 2020 dari 26 Oktober 2019 – 26 Januari 2020 dengan tempahan untuk tahun 2019 sepanjang tempoh masa yang sama pada tahun 2019/18, juga dibahagikan lebih lanjut mengikut generasi orang ramai (Gen Z, Milennials, Gen X, Baby Boomers, Tradisionalists).
5Berdasarkan data dalaman Airbnb yang mengukur tempahan yang dibuat untuk penginapan pada tahun 2020 di penyenaraian dengan istilah utama tertentu dalam tajuk (iaitu, sejarah, era, purba, perang, dll.)
6Berdasarkan data dalaman Airbnb yang mengukur pertumbuhan setahun demi setahun dalam tempahan mengikut jenis perjalanan, membandingkan perjalanan tahun 2020 pada 8 Disember 2019 dengan perjalanan tahun 2019 pada 8 Disember 2018.
7Berdasarkan data dalaman Airbnb yang mengukur kategori Pengalaman yang paling banyak ditempah oleh tetamu yang berasal dari negara yang berbeza pada tahun 2019.
Catatan: Semua Penginapan dan Pengalaman yang dirujuk dalam siaran akhbar ini bertujuan semata-mata sebagai inspirasi dan untuk ilustrasi. Airbnb tidak mengesyorkan atau menyokong penyenaraian Pengalaman tertentu di platform Airbnb.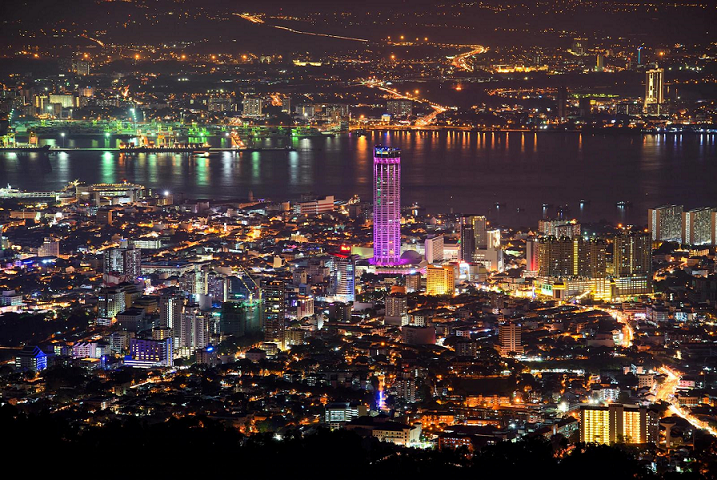 2020旅游胜地吉隆玻排前50
Z世代在马来西亚和亚太区是爱彼迎 (Airbnb)体验中增长最快的客户群同比增长了3倍以上
探险之旅也正不同的地区持续增长中,基于徒步旅行的体验预达到了1,795%的预定
吉隆玻在2020年被誉为前50的旅游胜地,其他在排名内的国家东京,曼谷,巴黎和洛杉矶之类的目的地,成为爱彼迎 (Airbnb)今年最多游客预订的目的地。
在迈入2020的第两个月中,更多的出行趋势也在不断涌现。从徒步旅行到素食主义者美食体验,游客都愿意花费在更独特,新潮和难忘的体验。
刚刚长大成人的一代人也扩大了他们的采购能力。在马来西亚和亚太地区,Z世代( 24岁及以下)是增长最快的爱彼迎体验参与者群体, 该地区的客人预订量同比增长了3倍以上1。
但是,无论他们的财力有多雄厚或年龄差距有多大,五大旅游趋势预计将稳稳占据今年的人气榜前列。
探访大自然:2020年是探险旅行之年,其中基于徒步旅行的体验预订量增幅高达1,795%
今年,游客中的自然爱好者纷纷响应荒野的召唤而走出舒适区,因此更多的游客计划进行户外探险旅行。
大自然体验的预订量同比增长103% ,是全球Z世代(190%)和婴儿潮世代(177%)的最热门类别。亲近动物的体验和徒步旅行体验也有显著增长,预订量分别增加了141%和128%。
还有更多房客预订了独一无二的房源,以便藉此机会以全新的方式感受大自然。位于印尼巴厘岛的巴厘岛树屋别墅和北泰清莱(Chiang Rai)城市中的Saabay Home Thai都被列入了必住清单内。
在亚太地区,在爱彼迎上线的探险之旅不断增加:
时空之旅成为「时尚」
了解某个目的地的一种最受欢迎的方式,是以当地人的视野进行探索,旅行者在2020年探索新的旅行目的地之际,体验达人们自然也注意到了这一点。在去年,历史体验的上线量增长了271%3;2020年,全球预订量增长了116% ,Z世代(增长176%)和千禧一代(增长118%)所展现出的兴趣尤其浓厚。4
房客的好奇心不仅在于了解历史,而且也希望能够生活在历史性的建筑当中。名称中包含历史相关关键字(如历史性、时代、二战等)的爱彼迎房源在今年的预订量已超过50,000次!5
马来西亚,这拥有着丰富历史遗迹的国家,也成为了大家最期待的景点之一。从到唐人街旅游到中央市场再到小印度和植物园,吉隆玻常识步行之旅让你有机会了解有关寺庙和历史建筑的第一手资料。
远离凡尘喧嚣:放飞自我,回归自然
远足也成为了周末与佳期最受欢迎的活动特别是渴望从繁忙的城市生活中获得缓解并保持自己的健身目标的旅行者,同时也能趁这机会与朋友和亲人共度美好时光。"运动体验"被列为最受全国游客欢迎的前五名,预订量比去年增长了380%。
以下是马来西亚各地的受欢迎的体验:
健康饮食:纯素食体验增长579% ,烘焙体验增长155%
随着世界各地的人们对饮食习惯的认识不断提高,越来越多的美食体验以植物为基础创制食谱,2019年的纯素食体验比2018年增加了579%。6
随着烹饪体验在去年的推出,参与者也开始热衷于学习自己做碳水美食,包括烘焙(增长155% )、包点制作(增长124% )和面条类(上升88% )在内的体验在今年的预订量激增7。
对于素食主义者和热爱美食的旅行者而言,马来西亚拥有不同的烹饪体验,这也包括了素食汉堡和素食班兰鸡。
总体而言,美食无疑仍然是旅行和探索全新目的地的最大驱动因素之一,而餐饮体验则继续是外国旅客前往未到过的国家/地区时预订最多的类别。7
1 Z 世代參加者的身分,是根據參加者在 Airbnb 平台上預訂時自行回報的資料判定,來源為 2018 年 12 月至 2019 年同月的 Airbnb 內部資料。
2根据爱彼迎内部数据得出,这些数据显示了截至2019年12月特定体验类别和体验标签供应量最多的城市。
3根据爱彼迎内部数据计算特定体验类别和标签(历史、纯素食、素食主义)供应量的同比增长率,将2019年12月1日至2018年12月1日的供应量进行了比较。
4根据爱彼迎内部数据计算特定体验类别的预订量同比增长率,将2019年10月26日至2020年1月26日针对2020年的预订量与2019/18年针对2019年同期的预订量进行了比较,并按世代(Z世代、千禧一代、X世代、婴儿潮一代、传统主义者)进一步划分。
5根据爱彼迎内部数据计算名称中带有具体关键字(历史、时代、古代、战争等)的房源在2020年的预订量
6根据爱彼迎内部数据衡量按行程类型划分的预订同比增长率,将2019年12月8日前预订的2020年行程与2018年12月8日前预订的2019年行程进行了比较。
7根据爱彼迎内部数据计算2019年来自不同国家的参与者预订最多的体验类别。
注:本文中提到的全部住宿及体验仅出于启发和说明的目的。爱彼迎不对其平台上的任何体验进行特别推荐或提供担保。