Airbnb launches Penang Untuk Semua calling for fair short-term rental rules
Key Takeaways
The global hospitality platform calls for fair and sensible rules that will ensure continued tourism growth post-pandemic
Airbnb guest searches for Malaysia more than doubled year-on-year in Q1 2022, with Penang ranking among the most popular destinations in terms of both domestic and international travelers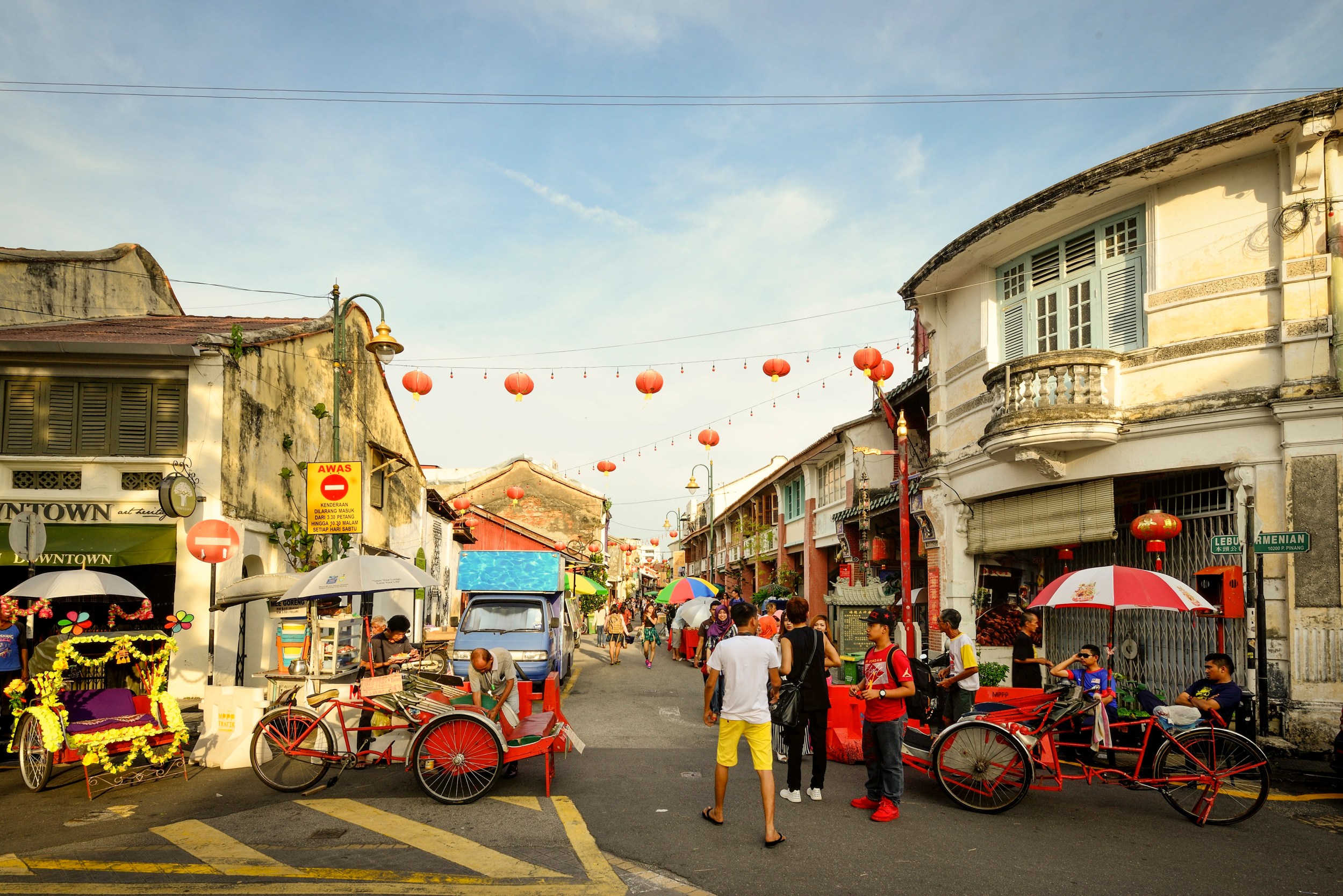 Key Takeaways
The global hospitality platform calls for fair and sensible rules that will ensure continued tourism growth post-pandemic
Airbnb guest searches for Malaysia more than doubled year-on-year in Q1 2022, with Penang ranking among the most popular destinations in terms of both domestic and international travelers
Airbnb has today outlined its vision for fair and sensible short-term rental accommodation (STRA) laws in Penang, with the launch of its Penang Untuk Semua initiative. The global hospitality company had strongly welcomed the state government's decision to regulate STRA earlier in May, calling it a move in the right direction. 
Airbnb's call for fair and sensible rules comes at the back of new Airbnb data that reveals a significant surge in appetite for Malaysia travel on the platform. Domestic guest searches for Malaysia stays on Airbnb grew more than 150 percent year-over-year in Q1 2022, while international guest searches grew more than 140 percent year-over-year in the same period. Across both domestic and international guests, the most popular destinations nationwide were Kuala Lumpur, Petaling Jaya, Johor Bahru, Georgetown and Malacca.
Mich Goh, Airbnb's Head of Public Policy for Southeast Asia, India, Hong Kong and Taiwan, said, "We know that Malaysians and international travelers are enthusiastically exploring destinations across Malaysia through Airbnb We remain committed to working together with Penang's tourism industry to spur economic recovery, grow tourism into the future and support local businesses and jobs. We want to ensure a Penang Untuk Semua – that everyone in Penang can share in the benefits of a revitalized travel industry. STRA has long been a contributor to Malaysia's economy by empowering everyday Malaysian Hosts who share their homes, as well as by offering travelers a wide variety of unique, family-friendly accommodation at different price points.
"We have met the Penang State Executive Council's Office for Tourism and Creative Economy to discuss how Airbnb can continue to support the state's tourism initiatives, and that we remain fully committed to working with the government on an effective regulatory framework that will enable Penang's tourism recovery and long-term economic growth."
Specifically, Airbnb, local Malaysian Hosts as well as members of the Airbnb guest community are advocating for:
Simple online registration: To introduce a simplified online registration system for STRA providers to encourage compliance.
An industry-wide Code of Conduct: To work with the government to co-create an industry-wide STRA Code of Conduct that is fair, reasonable and representative, that sets clear community standards.
Residents to decide on their respective building rules: Building residents to use the existing Strata Management Act to collectively decide with a 75% vote if STRA should be allowed or restricted, instead of a blanket statewide restriction on STRA. Based on local needs, residents can introduce additional by-laws e.g. to set the maximum number of nights a guest is able to stay in that strata building.
Lydia Tan, Penang Branch President of the Malaysia Homestay Operators Association, added, "With our variety of unique tourism offerings, Penang is an attractive destination to both domestic and international tourists, including remote workers, business travelers, and families. The current availability of various types of accommodation to meet these needs has helped make Penang a destination of choice. If STRA activities are restricted, it will delay our efforts to revitalize the tourism sector, which has been hard hit by the disruption brought on by the pandemic."
Two surveys commissioned by Airbnb* earlier this year indicated strong local support for STRA and Airbnb:
Over half of all Malaysians are likely to stay at short-term rental accommodation when they travel domestically.
62 percent of respondents believe overall that short-term rental accommodation drives benefits not only for hosts but also businesses in the community.
Over 60 percent of Malaysians support allowing residents in their city to rent out their homes on Airbnb, and believe that residents renting out their homes has a positive impact on Malaysia and local communities.
Almost two third of guests surveyed in Malaysia said that staying at an Airbnb listing helped them save money on accommodation.
As flexible work arrangements increasingly become the norm and lines between travel and living continue to blur, more than a third of the guests surveyed said they stayed at an Airbnb listing to travel and work remotely.
Nur Munirah Binti Zakaria, an Airbnb user, shared, "As a mother, the opportunity to vacation with my family is an incredibly meaningful experience, especially after COVID-19 restrictions the past two years. STRA is my ideal go-to that caters to our amenity and budget needs, especially if we travel as a family and stay for two nights or more. If there are no accommodation options within our means, we might have to consider other destinations."
Long-term stays on Airbnb continue to grow in Malaysia and around the world. Long-term stays on the platform globally reached an all-time high in Q1 2022, more than doubling in size from Q1 2019; and continue to represent around one in every five nights booked. Nearly half of nights booked on Airbnb globally in Q1 2022 were for one week or more.
In 2021, Airbnb launched its industry-first Code of Conduct in Malaysia which includes a set of common principles that aims to establish industry-wide common practices and set a benchmark for STRA. Airbnb also launched a Neighbourhood Support Line in Malaysia last year, providing an easy-to-access 24/7 channel to flag urgent concerns about a nearby listing to Airbnb's rapid response team.
For more information on Penang Untuk Semua, visit airbnb.com/penanguntuksemua.
*Based on a ClearPath Strategies survey conducted amongst 1,020 Malaysians between December 23, 2021 to January 14, 2022.
Based on an Airbnb Survey from Feb 1, 2021 to Mar 3, 2021 for Homes Hosts who hosted a trip during 2020, or Homes guests who took a trip during 2020.