Plan a fur-fect vacation with Airbnb this holiday season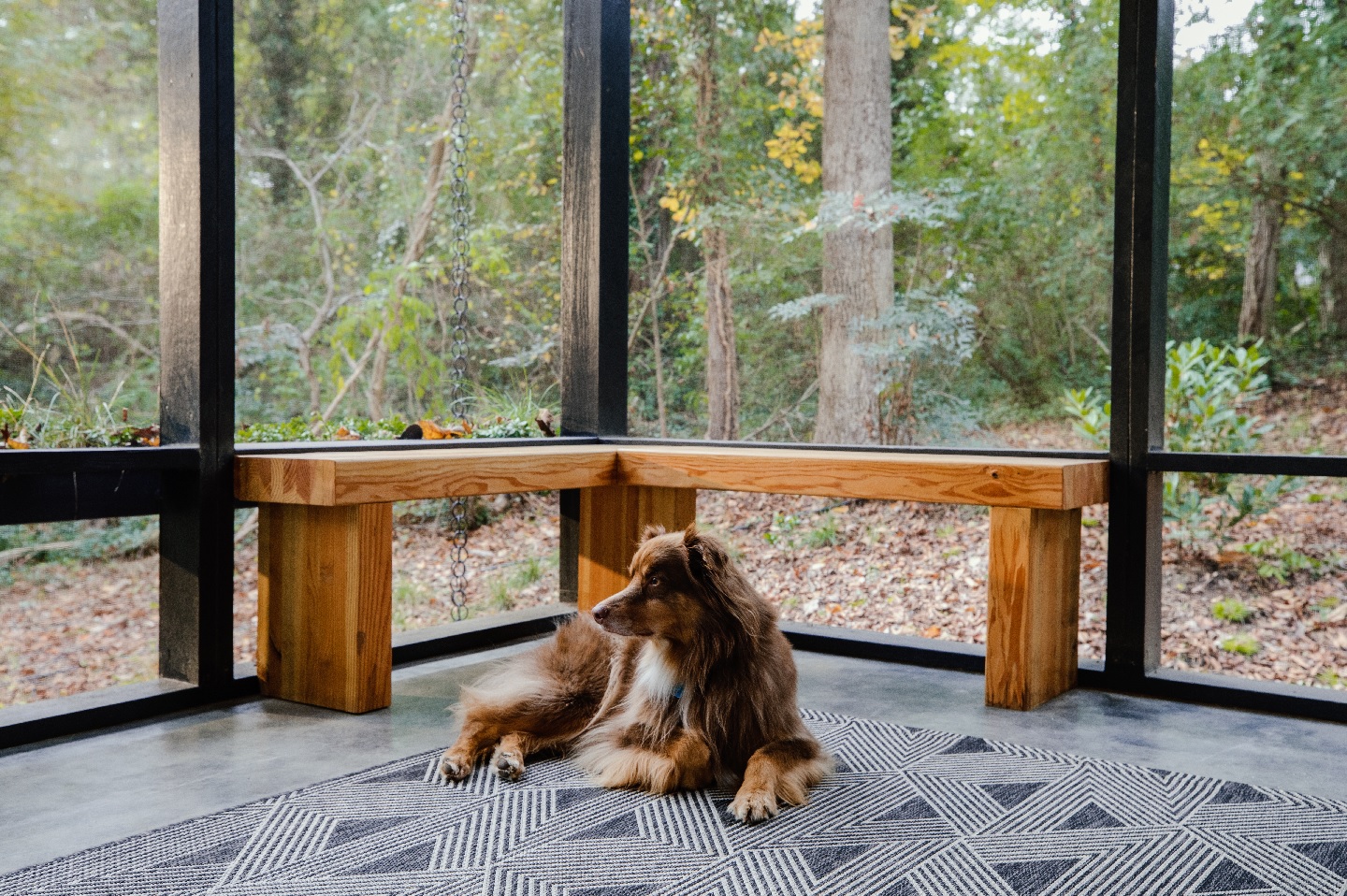 With the festive season fast approaching and as we get ready to bid farewell to another amazing year, now's the perfect time to start planning your next getaway with loved ones – fur babies included!
Around the world, Airbnb Hosts have welcomed hundreds of thousands of guests and their beloved pets. As the pandemic pet boom continues and travel resumes, guests are increasingly looking for domestic stays that allow them to bring their furry friends along, with ample space for all to roam around.
More than 3 million pets have checked into Airbnb since last November. As of June 2022, internal data revealed that almost 4,000 pets have traveled with their owners on Airbnb in Malaysia1. The top ten destinations for pet-friendly travel in Malaysia in Q2 2022 were:
Kuala Lumpur
Georgetown, Penang
Johor Bahru, Johor
Petaling Jaya, Selangor
Malacca
Ipoh, Perak
Tanah Rata, Pahang
Tanjung Tokong, Penang
Kampung Sungai Ara, Penang
Shah Alam, Selangor
Amanpreet Singh Bajaj, Airbnb's General Manager for Southeast Asia, India, Hong Kong and Taiwan said that when it comes to pet-friendly Airbnb stays, owners are seeking stays with additional space for their furry friends.
If you're an avid pet lover, you'll know that no holiday is quite complete without taking your family pet along. For your upcoming trip this holiday season, make sure that no one gets left behind – we have something for even the fussiest four-legged family members, including homes with spacious yards and greenspaces which are among the most popular for guests with pets.

Amanpreet Singh Bajaj, Airbnb's General Manager for Southeast Asia, India, Hong Kong and Taiwan
Chic, modern and spacious abodes
If you're a city lover on a weekend getaway, these cozy pet-friendly houses will surely make you feel right at home!
Planning a trip to Malacca? Head on over to Lorong One in the quiet neighborhood of Ujong Pasir, just a 13-minute drive from Jonker Street. With its own indoor garden, this modern industrial-inspired home offers guests plenty of opportunities to unplug and bond with loved ones, pets included!
Charming and full of character, Zihsin Homestay located in Pasir Pinji in the heart of Ipoh, offers guests easy access to local attractions and mouth-watering delicacies. The home provides pets with ample space to paw around, either indoors or outdoors.
Perfect for pet-owning vintage lovers, Dream & Wonder Homestay, also located in Ipoh, personifies the town's splendid blend of the old and new. With its 70's inspired furniture and decor, the home comes equipped with modern amenities and a fenced-in patio for pets to explore off-leash.
Evergreen escapes
Take a break from your busy 9 to 5, and spend quality time with your pet at one of these lovely green spaces.
Sunset Valley Holiday House in Langkawi is a traditional kampung house with breathtaking views of lush paddy fields. Enjoy a barbecue by the poolside or bring your furry friend on a walk around the grounds.
Unwind in your own secluded sanctuary at Warehouse 1, a unique forest retreat in Serendah, Selangor. Bring your pets along as you immerse in the sights and sounds of nature.
1 Based on Airbnb internal data from November 11, 2019 to June 30, 2022
2 Based on Airbnb internal data from June 30, 2019 to June 30, 2022
Note: All stays referenced are intended purely to inspire and illustrate. Airbnb does not recommend or endorse specific stay or experience listings on the Airbnb platform.