This World Heritage Day, Travel Back In Time With These Stays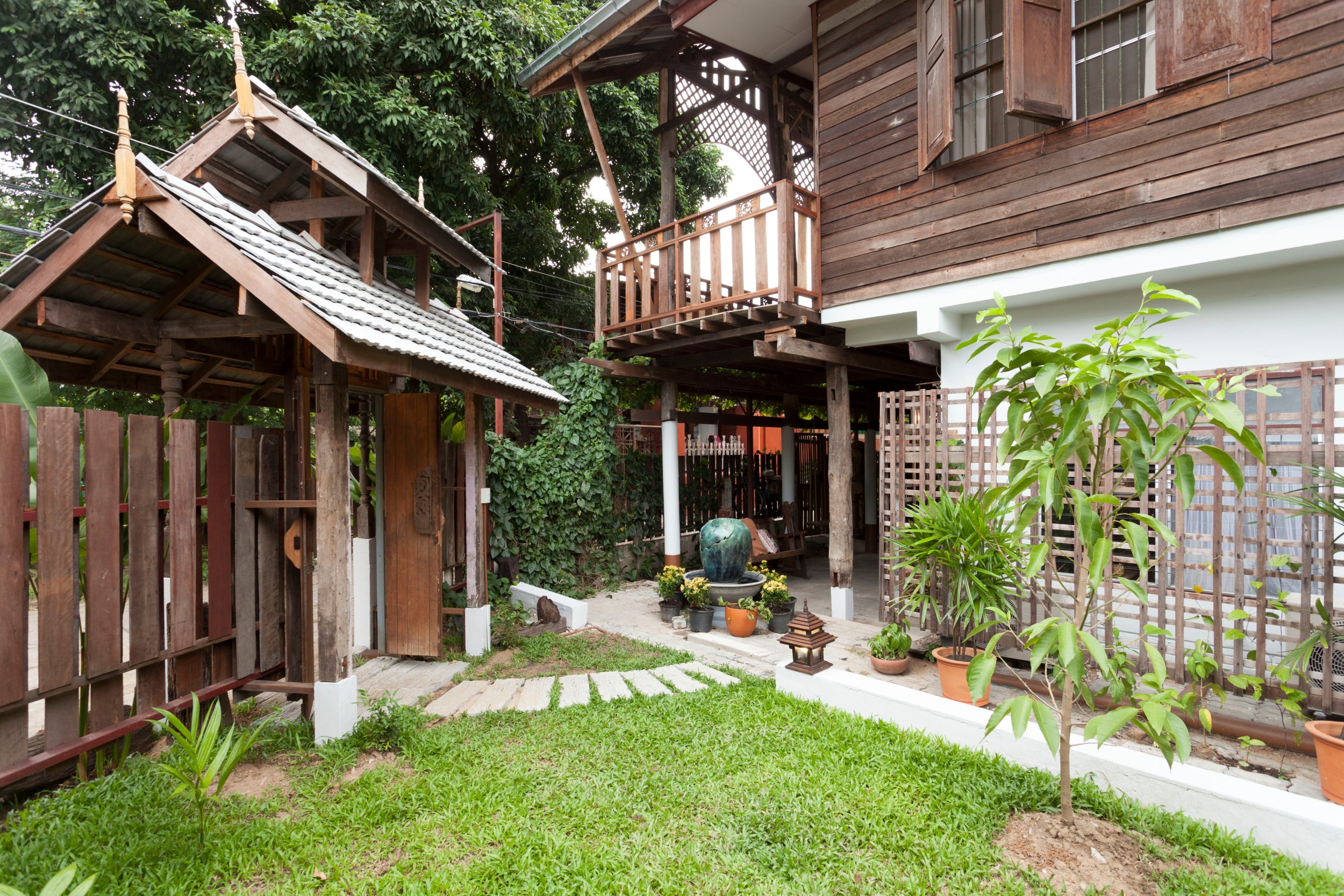 Every year on 18 April, we celebrate World Heritage Day as a commemoration of our diverse cultural heritage, and a reminder to continue driving awareness of and preserving iconic cultural monuments for our future generations. In Malaysia, our rich history has cultivated many important sites of significance across the nation, from the Tugu Negara National Monument to the A'Famosa Fortress in Malacca.
Embracing their heritage, many Malaysians have also taken to Airbnb to open their homes and share their unique cultural and family legacy with their guests. Take a trip down memory lane with these local Airbnb Stays that pay homage to our nation's multicultural history.
Casugria, a colonial chalet built in 1810 under Dutch colonial rule, was once the homestead of the acting Dutch Governor of Malacca centuries ago. Today, host Natasha provides a tranquil retreat for guests mere minutes away from Malacca's UNESCO World Heritage Site.
2. Sawah Padi Villa, Langkawi, Kedah
Guests will enjoy the experience of living in a traditional Malay-style villa located within a quiet village. Combining rustic charm with modern comfort, the scenic views of rice paddy fields and grazing buffaloes from the patio make for a truly refreshing stay.
3. Laman Tamara, Sri Menanti, Negeri Sembilan
Built in the 1960s, much of the original design has been perfectly retained in this unique Malay village home. With a natural source of spring water and the sound of chirping birds, step away from the noise of the city traffic and reconnect with your loved ones in this gorgeous hideaway.
4. Classic Heritage Loft House, Kuala Lumpur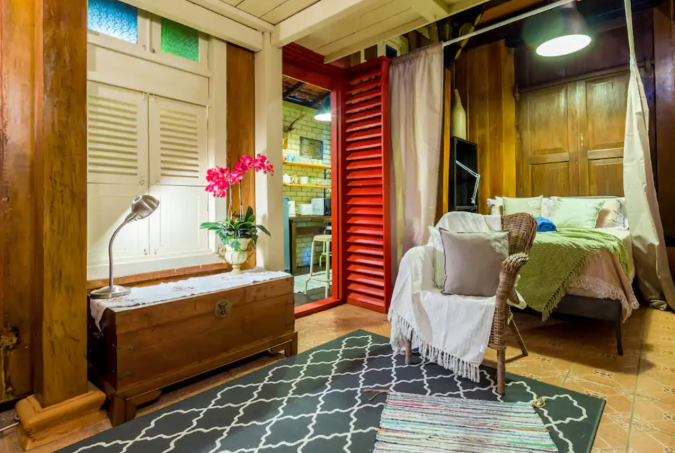 Lovingly decorated with knick-knacks and cosy furniture, this Stay situated in the heart of Kuala Lumpur is a classic home that offers guests the experience of living in a traditional wooden house.
5. Pulutan Heritage House, Kota Kinabalu, Sabah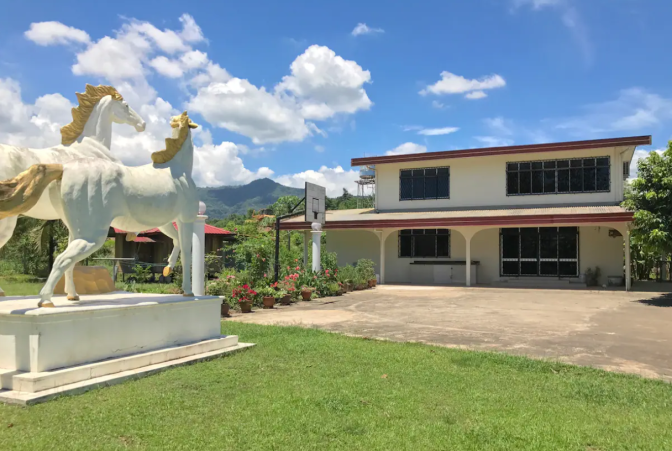 Known to many as the "House with 2 Horses" in Menggatal, this family home-turned-Airbnb Stay is well-guarded by a grandiose statue of two white horses with flowing gold manes. Enjoy the spacious compound and its garden of vegetable patches and flowering fruit trees.