Born in Greece, Angelis followed his passion for food and culture from his home in Athens to New York City by way of Istanbul. While working in Turkey on an engineering internship, Angelis connected with his new city by tasting the local cuisine. He started documenting his meals in a food journal, which evolved into a popular food blog. Before long, travelers were seeking him out for food tours and he created his own business to meet the demand.
After his work was featured in the New York Times and other travel magazines, he began traveling often to New York City. He'd visit for a month, then maybe six months at a time before he finally decided New York was where he needed to be permanently.
Nestled in Queens, Angelis discovered a slice of home a short subway ride away: "Astoria is, as I call it, Greece next door," he says. " I found this great community to allow me to celebrate Greekness."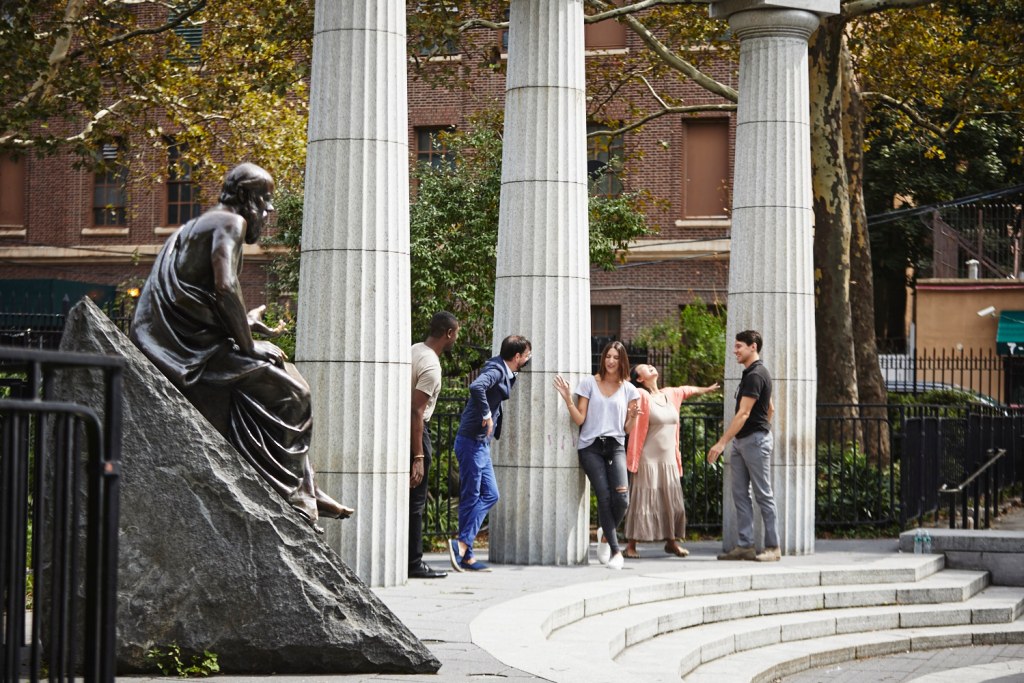 'Little Athens' is one of the largest Greek communities outside of Greece, and home to some of the best Greek food anywhere, Angelis says. Now he's introducing guests to the neighborhood he considers a second home, through its restaurants, food trucks, delis and Grecian architecture.
"I believe that Greek culinary heritage is one  of the most delicious out there," Angelis adds. But it's about much more than sampling gyros and baklava. He wants to show guests why "it's so much fun to be Greek," and how food and culture are the foundation for great relationships. "With many of my guests, eventually we also become friends and that's something magic that can only happen around a table full of great food," he says.  
Whenever I feel homesick, I come to Astoria in order to feel like I'm going back to Greece. Greek culinary heritage is one of the most delicious out there, and my job is serving this deliciousness to my guests.

Angelis Nannos