For Dynasty and Soull Ogun-Ant, identical twin designers, Brooklyn is home. But it's also an endless source of magic. "Brooklyn is transformative, Brooklyn is informative, and Brooklyn is vast," says Dynasty. "Brooklyn is where I figured out that I could do magic, transform myself, my environment and the way I see life."
For the sisters, that's fueled a design house, L'Enchanteur, that draws from magic and alchemy: transforming matter into something new. Together they design jewelry, clothing and other lifestyle accessories. But there's no better way to practice alchemy than through creating original jewelry, a craft that they're now teaching through Airbnb Experiences. Learning the intricate wax molding techniques Soull and Dynasty use for jewelry making, guests can bring their ideas to life in the sisters' Brooklyn studio. Then they'll head to the Diamond District, a mecca for fine jewelry, to finalize their original creations in metal.
"We're from Flatbush, and grew up with a lot of Caribbean influences and different people from different parts of the world," Dynasty says. "You see so many cultures within a three-mile radius and that is very inspiring – that influences us too."
For Soull and Dynasty, sharing those roots and making art go hand-in-hand. "I want to share that with the world because ultimately I want to share myself," Dynasty says. "The way that Brooklyn is always transforming and expanding its residents, there's nothing quite like it," adds Soull.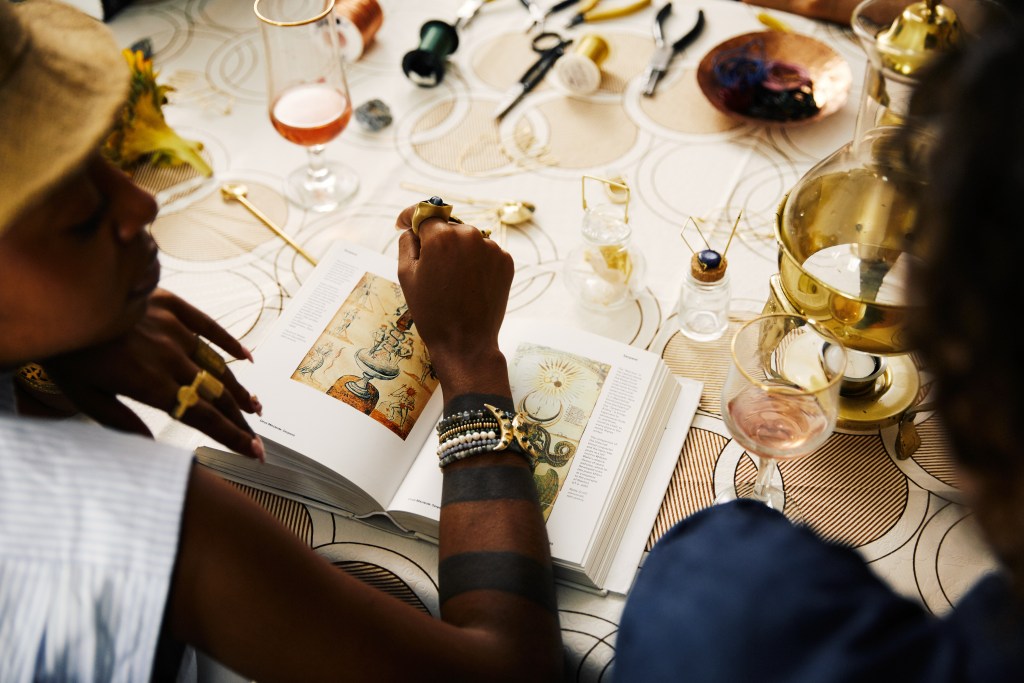 Creating a piece of jewelry is a beautiful testimony that you can bring something out of nothing.

Soull Ogun-Ant