Registration number mandatory for all listings on Airbnb in Berlin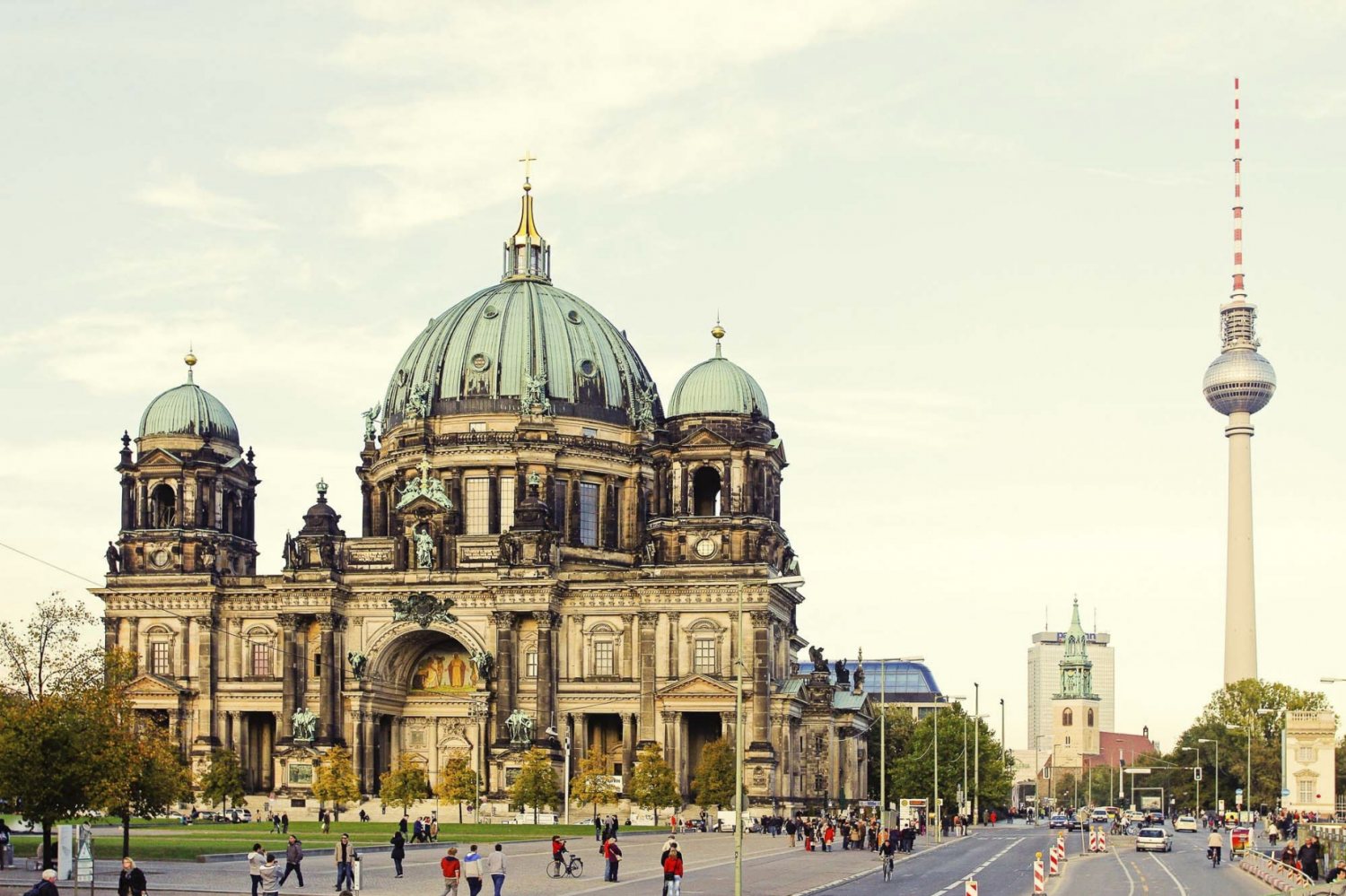 From March 1st 2023, a registration number or display of contact information will be mandatory for all Berlin Hosts who wish to rent out their accommodation for less than three months at a time. Listings that do not meet these requirements can only be used for long-term stays, such as for students, or they will be removed from the platform. This makes Airbnb a pioneer among travel platforms.
Data from Airbnb shows that listings on the platform that abide by the rules already accounted for the majority of nights booked on Airbnb in Berlin. And almost 90% of the current listings, which would no longer be allowed to accept new short-term bookings on Airbnb in the future without displaying a registration number or contact information, have not hosted guests in the last 6 months.
Help Berlin protect housing and contribute to responsible tourism
This voluntary step is part of the company's "Responsible Tourism and Housing Protection Initiative" to help Berliners share their homes while following the rules, ensuring that all stakeholders benefit from Berlin's tourism recovery. Airbnb announced this move back in October 2022, making registration numbers mandatory for newly advertised accommodation as early as 2021.
Results of a recent survey among Hosts in Berlin shows that occasional homesharing on Airbnb offers people the opportunity to supplement their household income. More than 40% of the Hosts surveyed said that they occasionally rent out their flat to help cope with the rising cost of living. 
In addition to the registration obligation, Airbnb contributes to the responsible development of tourism in Berlin with a number of measures – with the protection of housing at the center.
Information campaign for Hosts 
This step also follows Airbnb's extensive information campaign for Hosts in Berlin. Airbnb has further intensified its educational work and, among other measures, launched a special website for Berlin Hosts regarding the law prohibiting the misuse of special purpose properties, sends regular emails to all Berlin Hosts and offers helpful webinars.
"As announced in October last year, we have now removed all listings from the platform that do not have a registration number and are rented out for less than three months at a time. We informed the Berliners who rent out via Airbnb at an early stage in order to support them in implementing the rules. With this step, we confirm our willingness to work with the state of Berlin to improve the current rules and the existing registration system for Berlin Hosts. Our goal is to protect living space and make it easier to rent out one's home occasionally in accordance with the rules in the future."

Dr Ellen Madeker, Head of Public Policy DACH & CEE, Airbnb 
Airbnb is committed to digital, simple registration systems across Europe and welcomes the EU Commission's draft legislation for a uniform regulation of short-term rentals in Europe and the idea of a pan-European registration requirement for Hosts. In Hamburg, where a digital, citizen-friendly registration system has already been in place since 2018, Airbnb has cooperated with the city since the beginning and ensures that only accommodations that provide a registration number or an imprint are on the Airbnb platform. Hosts on Airbnb can find extensive information on existing rules on our Responsible Hosting in Germany page.
Further steps by Airbnb for responsible tourism in Berlin
Helping Hosts with their income tax: in order to educate Hosts in Berlin (and across Germany) about their tax obligations, Airbnb has offered a virtual workshop for Hosts with independent tax advice. More information on tax obligations can be found on the help pages for responsible hosting.
Protecting Neighborhoods: the Neighbourhood Support Line for Berliners, launched in 2021, will be continued. Neighbors can contact Airbnb directly if they have noise problems with accommodation on Airbnb. Airbnb will also actively approach the districts to offer better cooperation in dealing with neighborhood requests. Airbnb is also working with the PropTech company Minut to offer Hosts in Germany a free noise sensor and a three-month free subscription. With the help of the sensor, any high noise levels can be quickly contained and complaints in the neighborhood can be avoided.