The Most Wish Listed Stays and Most Booked Online Experiences by State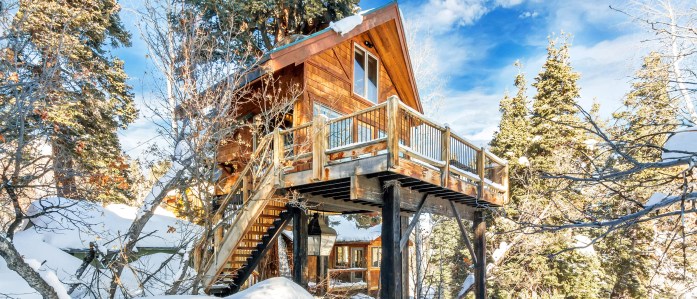 After months of spending time indoors, Airbnb has identified a new trend of "wish list wanderlust" as Americans are daydreaming about the day when they can again travel regularly and report feeling optimistic as a result. According to a recent survey*, exploring new travel bucket list destinations online and looking back at past trips triggers positive emotions including feeling happy, uplifted, and hopeful.
More than a third (36%) of Americans find themselves daydreaming about traveling daily or more.
Over one quarter (28%) of adults working remotely report that planning a trip for some time in the future makes them feel hopeful.
More than two thirds (69%) of adults say that daydreaming about traveling brings about positive emotions.
In the spirit of this wanderlust, Airbnb is stepping into the new year, helping to fuel the good vibes and restock the vision boards. Today, we are releasing the most wish listed unique stays and some of the most booked Online Experiences across all 50 states from 2020. From a Cozy Alaskan Log Cabin under the Northern Lights to a Dreamy Treehouse Above Park City nestled in Utah's lush forestry, these Airbnbs are sure to serve up some inspiration for any future cross-country road trip. And while we're all still spending more time at home, discover what's trending most in your state or around the country – for Arkansans, it's developing a champion mindset, for Mainers it's discovering the Old World history of Quebec and for South Dakotans, it's all about swimming with the sharks.
To help with planning your next adventure, either in the car or on the couch, take a look at what's inspiring guests around the US:
Most Wish Listed Stays in 50 States
Most Booked Online Experiences in 50 States
*Based on a survey commissioned by Airbnb and conducted by ClearPath Strategies from September 15-19, 2020 of 1,010 US adults.