100 Talented Home Cooks Chosen for a Once-in-a-Lifetime Trip to Italy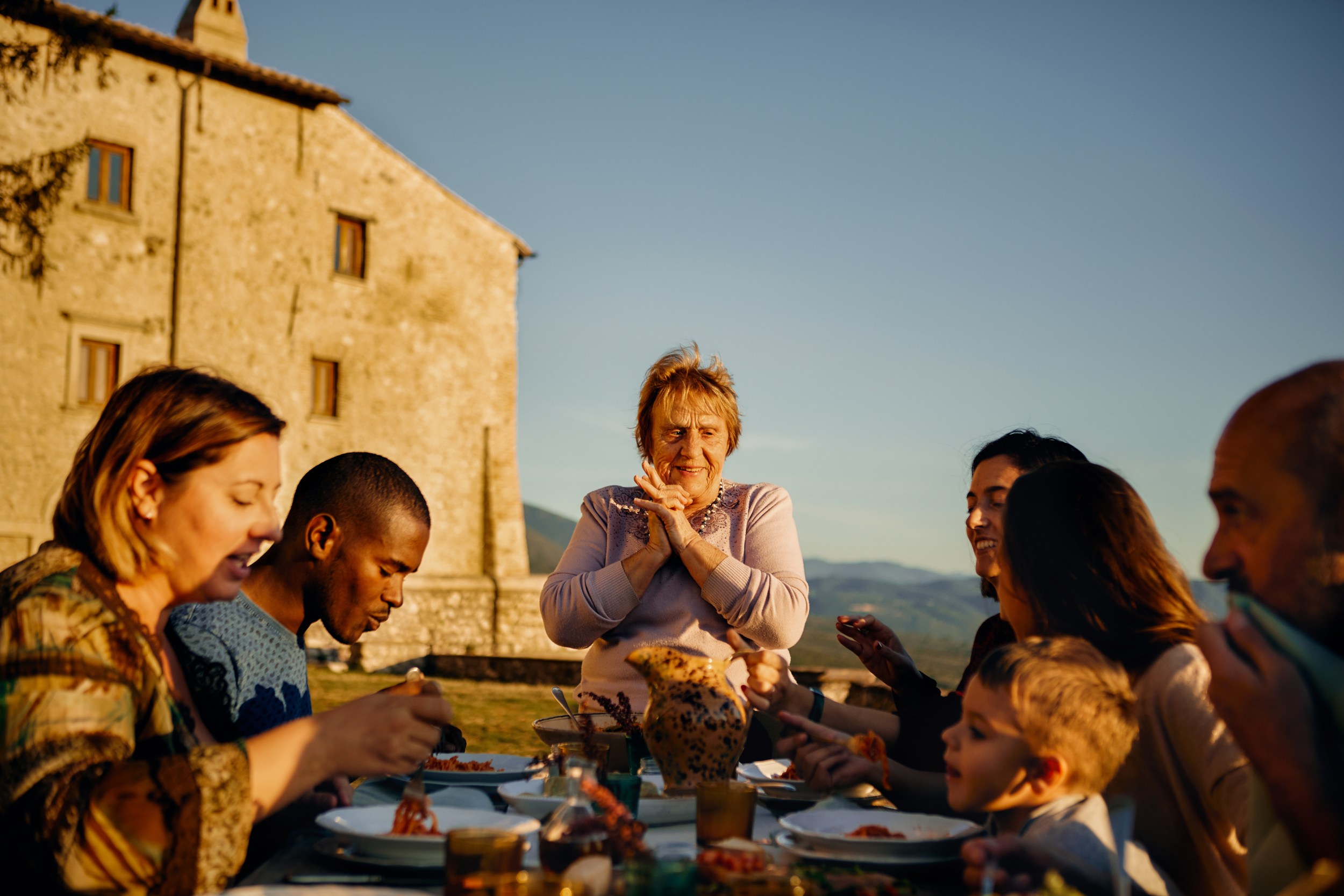 100 of the world's most talented home cooks have been chosen for a culinary trip of a lifetime to Pollenzo, Italy, where they will learn to refine their family recipes at Slow Food's University of Gastronomic Sciences (UNISG).
The collective of cooks will travel to Pollenzo this summer to study at one of four, specially-organized five-day courses at the UNISG campus, which is part of a UNESCO world heritage site. There, the cooking aficionados will master their culinary skills and cement their legacy in Airbnb's very first cookbook, which will be unveiled later this year.
Each course will feature different culinary experts as guest teachers. Known for both his experimentation in the kitchen and for his support of rising culinary talent, David Chang – along with his mom Sherri – will be among the program's celebrated guest teachers.
Originating from Singapore, Australia, Canada, India, Germany, mainland China, the United States and more, these talented cooks were selected from over 10,000 applicants from around the world. In Italy, the 100 participants will represent a variety of cultures, communities and cuisines worldwide, bringing together the best of all culinary traditions in one place.
The collective of cooks includes: Sam, Pedro, Megan and Eric in Australia; Doris, Alana, Trevor, Skyeler, Allegra, Coulton, Katherine, Rianna, Colleen, Lara, Moirae, Brian, Ivana, Ang and Fred from Canada; Cecilia in mainland China; Ali in France; Lina and Javon from Germany; Melanie and Aruna from India; Olivia in Italy; Grace in Japan; Khairul and Chan from Malaysia; Daniel from Portugal; Jason, Joey and PS from Singapore; Itai, Alexander, Fayruza and Millicent from South Africa; Jessie in South Korea; Nuria and Marina from Spain; Proud from Thailand; Josephine, Eric, Whitney, Sarah and Shan Li from the United Kingdom; and Opemipo, Juliana, Querida, Anikah, Kevin, Jacob, Vanessa, Marco, Kaori, Camille, Lisa, Priyanka, Dawn, Natalie, Maya, Spencer, Tam, Michelle, Sharyn, Alfredo, Nichole, Lindsey, Abigail, Michael, Lurdes, Dickson, Panagiota, Ginny, Tammi, Daniel, Jacqueline, Giuseppe, Linda, Claudia, Betsy, Samantha, Kalia, Ryan, Dawn, Vinodhini, Josie, Mark, Alicen, Antoine, Geralyne, Sheila, Aimee, Jonathan, Ann Marie, Nancy, Ashley, Katie, Stacy and Zayna from the United States.
The global search for 100 home cooks first launched alongside the announcement of Airbnb Cooking Experiences, a designated category of bookable experiences that unlock the hidden culinary traditions of families all around the world. Airbnb Cooking Experiences present a new way to understand culture through food, allowing people to come together to make and share a meal in an intimate setting usually reserved for friends and family. From learning grandmas' recipes to traditional Uzbek home-cooking, guests have access to over 3,000 unique recipes that are usually reserved for friends and family in over 75 countries globally.
For more, visit airbnb.com/cooking