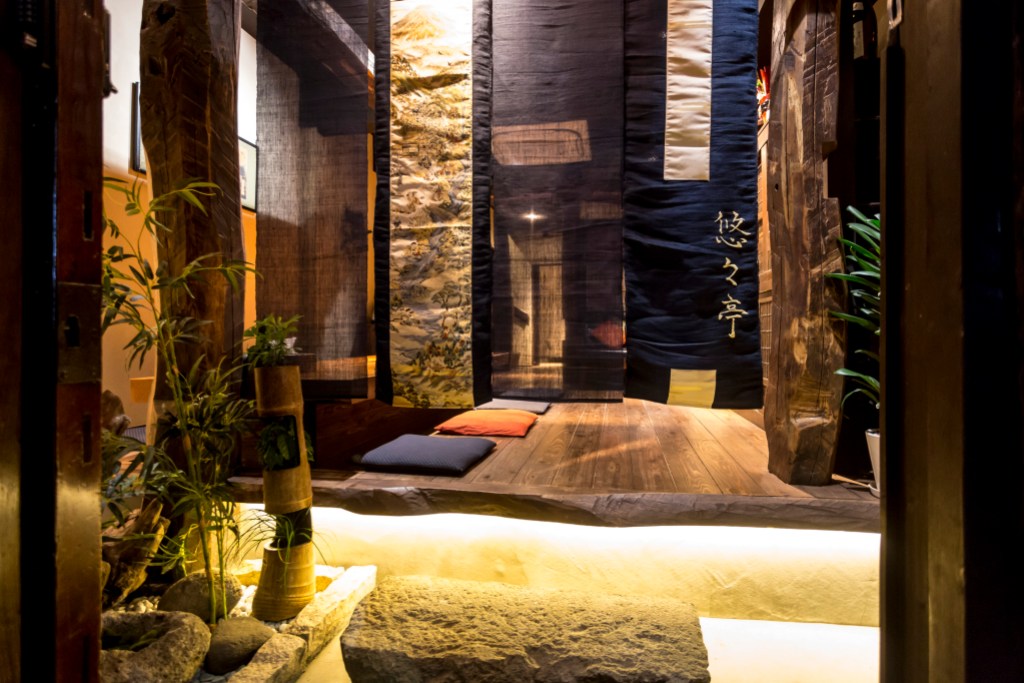 Airbnb is everywhere: Airbnb has made a significant impact on the way tourists interact with Tokyo. It is affordable: It's enabled a whole wave of tourists to stay in the central areas in relative comfort (aka, you have room to stretch out in) and perhaps even in relative chicness – for prices that won't make you feel like you got taken to the cleaners.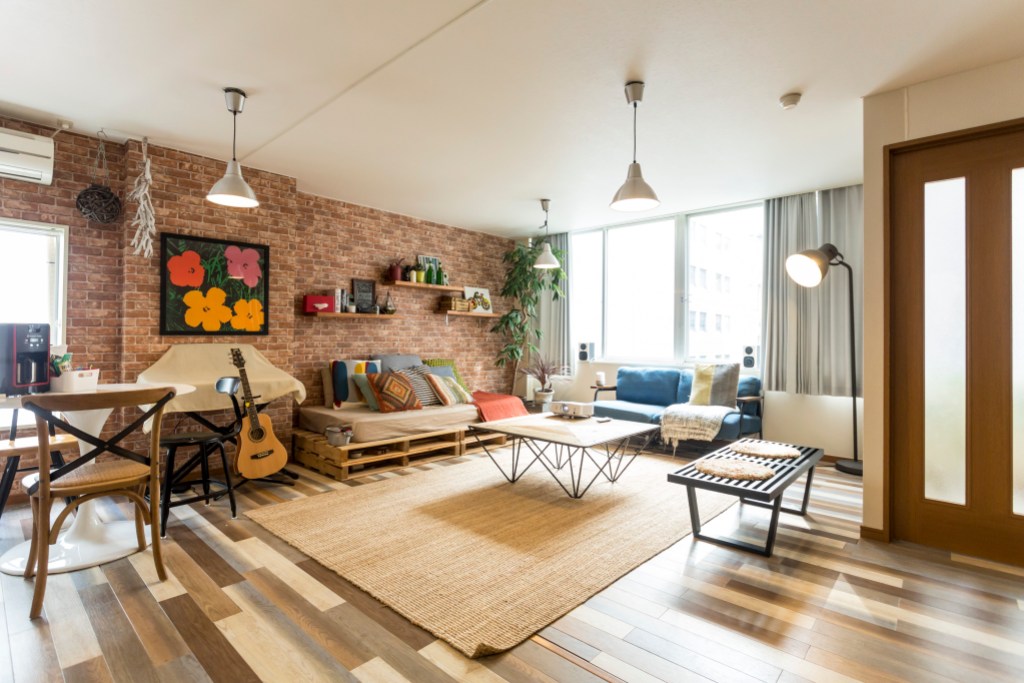 First Time in Tokyo?
I recommend staying in Jingumae. If it's your first visit, I'd recommend staying somewhere in the middle of the action. I'm also using this as shorthand for the area serviced by Meiji-Jingumae, Omotesando, and Gaiemmae stations.
A short walk to the main shopping areas of Omotesando and Harajuku, and very close to the main area of Shibuya as well. It was the most expensive Airbnbs of my trip, but I wanted to start the trip off on a high note: impeccably designed cafes, specialty shops, lush little laneways, really attractive Tokyo residents in tasteful, expensive clothing, etc. Our loft was minimally decorated, concrete, and in a dead silent complex that also seems to house a lot of other Airbnbs. Perfect if you're planning to only stay a weekend and do ton of shopping, perfect retail therapy.
Second or Third Time in Tokyo?
You've done the initial round of shopping, pancake eating and owl cafes etc, and now you can move onto discovering some other neighborhoods, such as:
Shimokitazawa
Tokyo's de facto "hipster" neighborhood, although the area has become increasingly commercialized over the last few years. Used book and record shops, thrift stores, tons of little curry joints and izakayas. I'm not sure I would stay in Shimo again, but the Airbnbs I found there were extremely good value (places for two people going for $60, 70 USD)
Nakameguro
That canal tho. Even when it's not sakura season, it's worth it to stay in this lush little neighborhood just because that canal is so spectacularly beautiful, any time of day. The canal is lined on either side with boutiques, cafes and classy izakayas (Japnaese gastro-pub).There is also Seirinkan, home of Tokyo's best pizza, and lots of very attractive creative-looking people hanging out of shop doors having a smoke. What other incentives do you need?
Daikanyama
Nestled right next to Nakameguro, people say that Daikanyama is "like Brooklyn" of Tokyo which, hm, I guess. But I would say that it's like Park Slope? It's even more bougie than Nakameguro but if you are in the mood for bougie brunch pancakes, stores selling expensive wallpaper, impeccably manicured bushes and fancy bookstores, boy are you gonna love this place. I was in heaven, obviously. My newest fantasy is to live in Daikanyama in a neat little concrete house with a white Land Rover Defender parked out in front, two meticulously groomed collies, and a bearded, beanie-wearing husband who does something vaguely creative but also somehow makes a ton of money. Alright, moving on…
Been to Tokyo a Million Times?
Kuramae
This neighborhood has a special type of allure. However, it is really far from everything. But that being said, this was by far the most unique Airbnb experience I had on this Tokyo trip and Kuramae is a neighborhood I definitely would not have ever thought to live in had it not been for Airbnb. The area got its name from the rice granaries lining its streets, but has long had a reputation for attracting craftspeople and their workshops: lots of leather workshops and handmade goods tucked away in the alleys.