A Night with Mona Lisa: The Winners' Night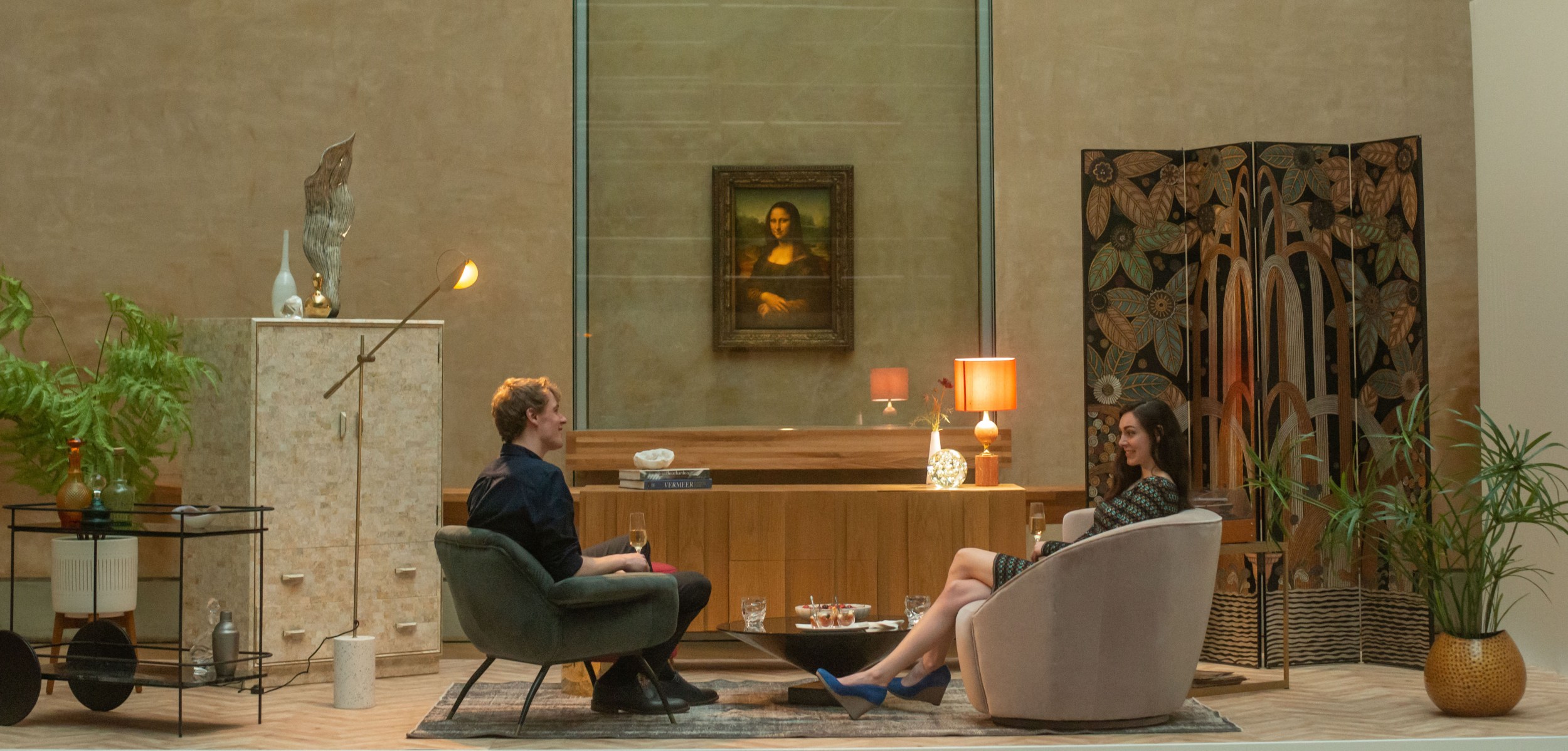 The night of April 30 was an exceptional night for Daniela and her boyfriend Adam, a young couple from Newcastle in Great Britain. On April 3, Airbnb and the Louvre Museum unveiled a competition to offer two people a unique opportunity to spend the night in the museum.
Chosen from among more than 182,000 applicants from all over the world, over a quarter of which from France, Daniela is a young student in fine arts conservation, with a speciality in easel painting. This sensitivity to art inspired her when she answered the contest question "Why would you be the Mona Lisa's perfect guest?"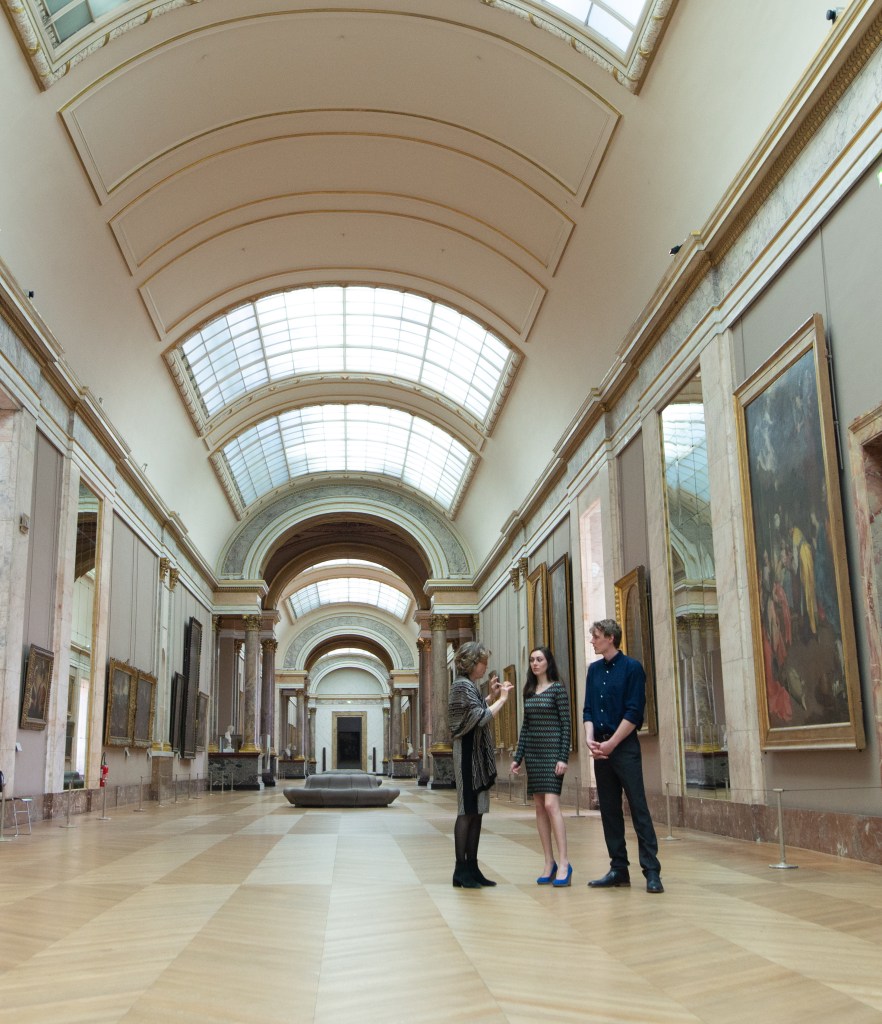 The duo then enjoyed their Home for the night in the presence of some truly legendary hosts: they toasted the Mona Lisa with a cozy Renaissance inspired aperitif. Venus of Milo, the Greek goddess of love and beauty, "hosted" an extravagant feast in a pop-up dining room. And lastly, guests were treated to an intimate concert by French artist Sarah Jeanne Ziegler in Napoleon III's lavish Apartments. At the end of this very special evening, the winners retired to their bedroom under the Pyramid for a masterpiece of a sleepover.
It was an unexpected and unbelievable experience. I respect art because of what I study, but being able to experience it in such a way granted me the space to appreciate everything individually, which actually makes a huge difference. I also recognize the huge privilege that I had in attending. I got a fantastic sleep! It was a lot to take in through the evening, so I fell asleep within seconds!

Daniela, winner of the A Night with Mona Lisa contest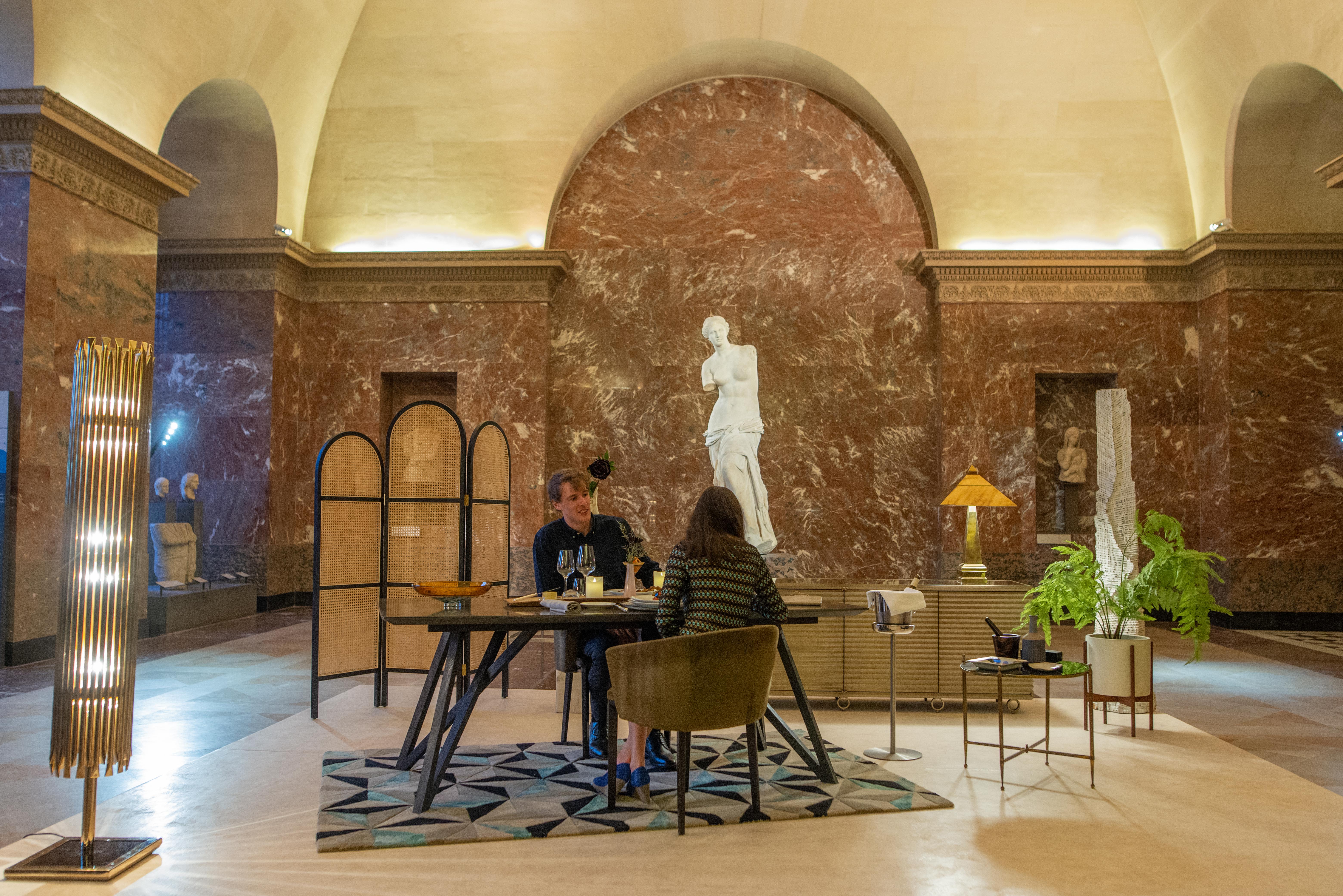 Airbnb's partnership with the Louvre extends beyond the lucky winner of the contest and her guest — from May until the end of the year, a series of exceptional Experiences at the museum will be bookable on the Airbnb platform. These Experiences, the programming of which will be revealed in a few days, will give everyone the opportunity to rediscover the most famous museum in the world from a totally new perspective, with exclusive visits and intimate concerts.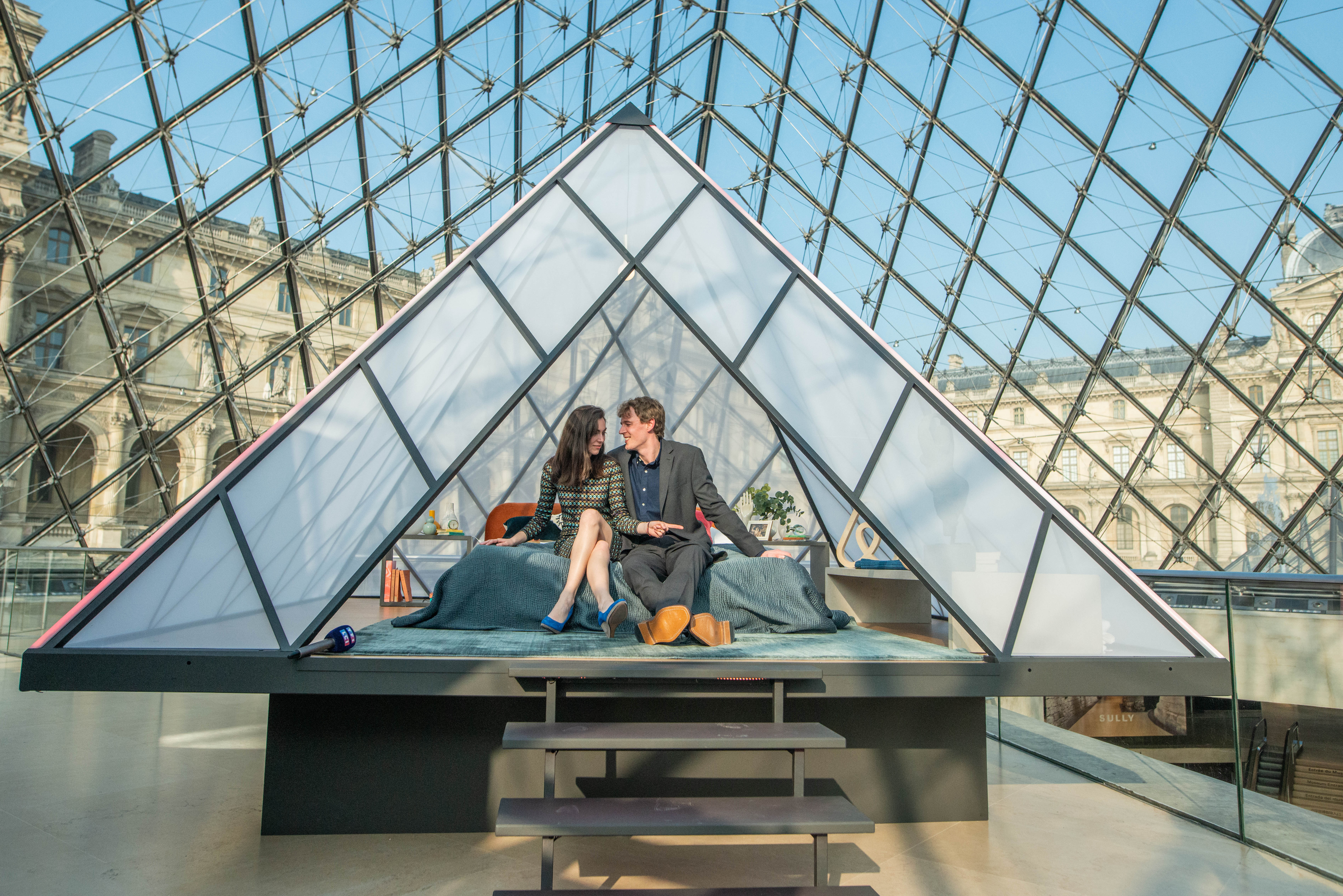 Download images of the night here.