A year of achievements for the Airbnb Mexico community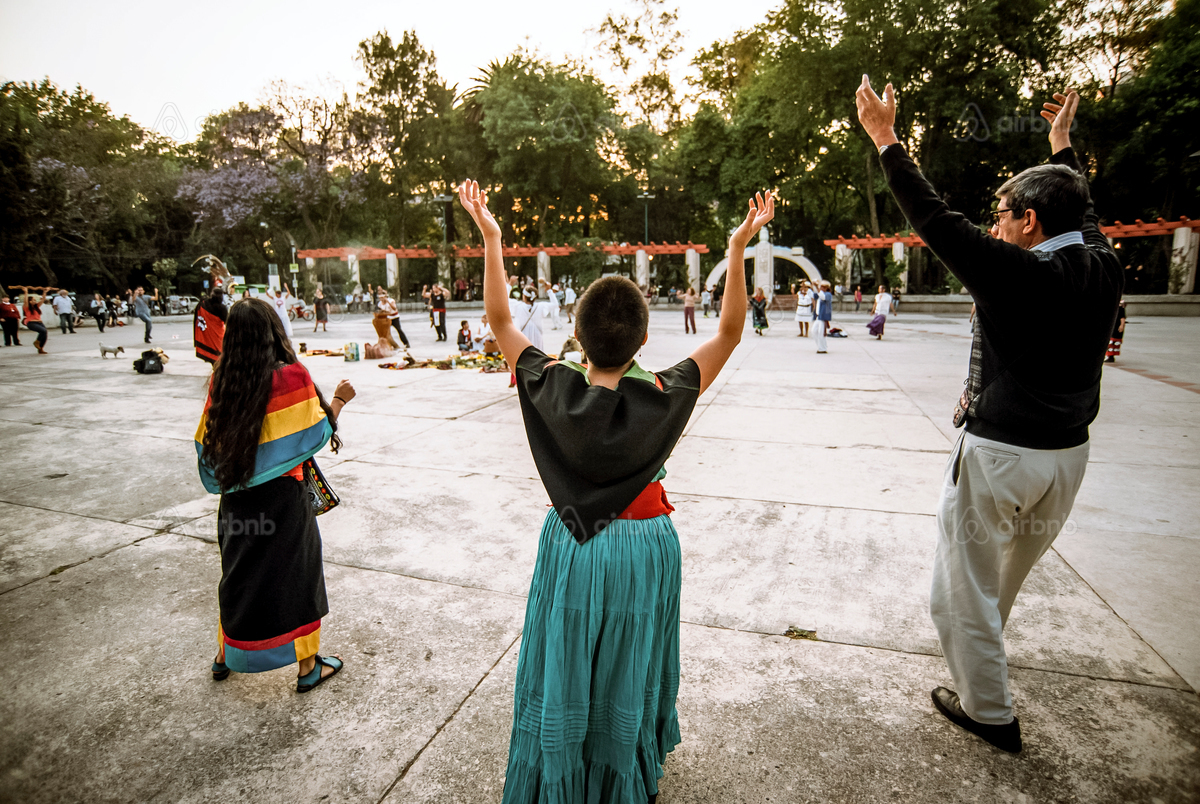 active listings in Mexico
international guest arrivals in Mexico
Travelers from around the world visited Mexico during 2017. However, Mexicans took first place in terms of travelers that stayed at Mexican Airbnbs, with guests from US and Canada coming in second and third. This influx of tourists, translated into hosts from all over the country benefiting from tourism, even in places that lack traditional infrastructure. From December 2016 to November 2017 a typical Airbnb host in Mexico, had earnings of 47,000 pesos (2,600 USD), from sharing his or her home on our platform.
New Year is fast approaching, we are estimating that more than 104,000 people will stay at Airbnbs in México on the 31st of December, making it the night with the most bookings in the country, in all of 2017. Airbnb hosts in México are expected to make an aggregate of more than 420 million pesos (21 millIon USD) on that night only.
2017 was a great year for the Airbnb community in México, with the launch of our local office and announcement of our new country manager, Angel Terral, as well as strong advances in our conversations with authorities, culminating in lodging tax collection on behalf of our hosts in Mexico City and Quintana Roo, and a collaboration agreement (memorandums of understanding) with Yucatán.  We also launched our Experiences platform in CDMX, and we currently have over 100 of them available; El Taco Club is the most popular one in Latin America.
In one of the most difficult and unfortunate moments for the country, the September earthquakes, our community came together and opened their homes for free to those who needed it the most, through Airbnb's Open Homes Program.  81 hosts from Mexico City, Puebla and Morelos offered their spaces for free to neighbors, volunteers and relief workers that needed a place to stay after the earthquakes.
Our host community has also created bonds in different neighborhoods in Mexico CIty and closed the year with the official launch of five host Home Sharing Clubs in Mexico City.
Here is our platform's most relevant data of 2017

(Dec 2016 – Nov 2017)
• +50,700 active hosts
• +90,800 active listings in Mexico
• 41 years old is the average age of a host
• Half of our hosts are men and half women
• +2 million international guest arrivals in Mexico
• +1.7 million domestic guest arrivals in Mexico
• From September 2016 to September 2017, Airbnb guests spent 36 million dollars in restaurants in Mexico City.

This is what to expect from 2017-2018 New Year's celebrations, based on trends we see on our platform:


National destinations that Mexicans plan to visit during New Year's celebrations

1. Acapulco
2. Puerto Vallarta
3. Riviera Maya
4. San Miguel
5. Cuernavaca
International destinations that Mexicans plan to visit during New Year's celebrations
6. New York City, NY
7. Paris, France
8. Big Bear Lake, CA
9. San Antonio, US
10. Orlando, FL