To inspire: meet some of our hosts and learn more about Experiences in Brazil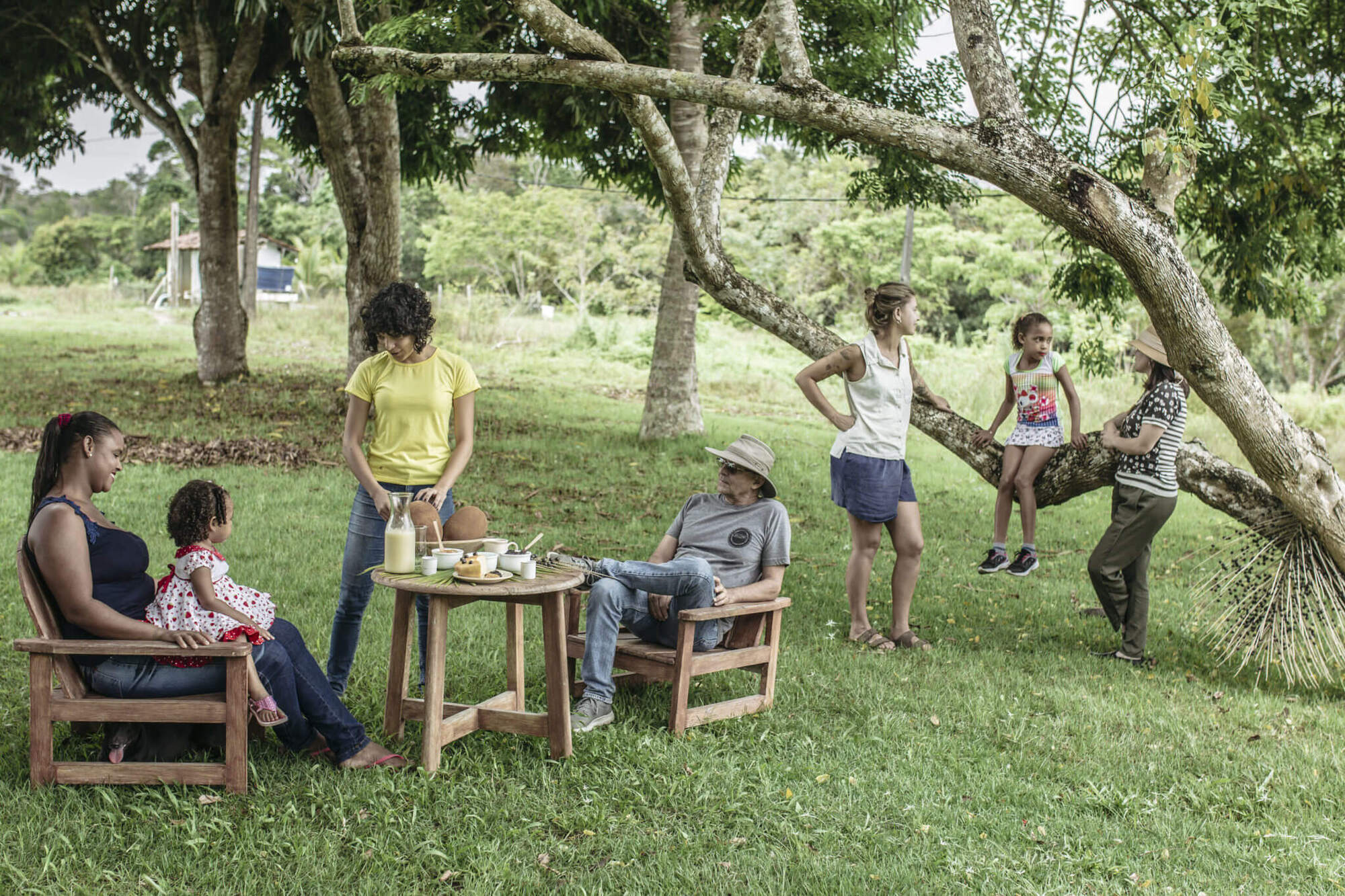 Fabrício is a photographer from Rio de Janeiro who showcases iconic scenes from downtown Rio through unusual angles and perspectives. As he explains photographic techniques, Fabrício provides an opportunity for travelers to delve into the precious details of the city, gaining a new appreciation for the sights of Rio from a local professional. After capturing scenes of Rio with popular landmarks like the Municipal Theater and the Museum of Tomorrow as a backdrop, he then edits and sends about 20 photos to each participant. Travelers may bid farewell, but the memories remain.
In this same downtown Rio area where the concrete overwhelms the greenery, architect Juliana also organizes intriguing tours. Her tour, however, uses the lens of a woman's perspective. During her walks, she talks about how women have lived throughout the different historical periods in Brazil, and how their memories are preserved on the walls of local architectural classics.
If you yearn for less urban spaces, meet Bruno — he takes people from all over the world to appreciate some of the most spectacular views of the city. Within the span of a few hours, he leads participants on a walk through Pedra da Gávea — you may even get to do some climbing in certain areas. There couldn't be anyone better suited than Bruno, who grew up so close to nature, to introduce travelers to these breathtaking landscapes — where nature is still almost untouched, and the blue horizon is blurred by the immensity of the sea.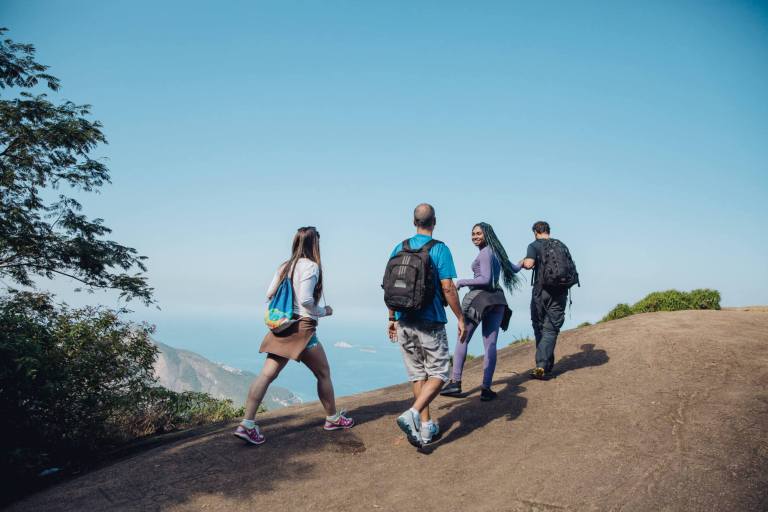 Music lovers also have their place under the sun. The perfect spot to listen to many "bossa novas" and "sambas" is the old heritage house that hosts the studio of musician Cecelo Frony, a professional guitarist who, for over two years now, plays to, sings and enchants whoever arrives. The reward? Sounds from his guitar reminiscent of Nara Leão, Tom Jobim, Vinicius de Moraes and other iconic voices, as well as 1950's radio programs. From the moves that sway to the rhythm of the sea, from the memories of Elisete Cardoso, who lived on 107 Nascimento Silva street, to anyone who always recognized the melodies that echoed from those walls. Bossa Nova is universal, and as this young teacher — who wisely reminds us that he's "a young, 54-year-old musician, because musicians are always young," — means much more to the neighborhood than just as a neighbor.

With more than 60 nationalities on its crowded visitor list, the Experience "Secrets of Bossa Nova", which also extends through Ipanema's sidewalks, is a true declaration of love to the most traditional rhythm of the South Zone of Rio de Janeiro.
Experiences in Brazil
Rio de Janeiro was the first Brazilian city to host Airbnb Experiences — with more than 250 activities already happening on its soil. Today, you can sign up from multiple cities in the country, and the goal is for the host community to become more and more authentic and integrated.
Among the fastest growing destinations on the platform is Greater São Paulo, that has been up and running for almost a year now. It has been offering a variety of opportunities such as a bar crawl masterminded by a beer sommelier and an underground nightlife tour, as well as a chance to not only explore Vila Madalena's famous graffiti route, but also its hidden murals, alongside Lu, an artist who is also a resident of the neighborhood. It's impossible not to feel at home!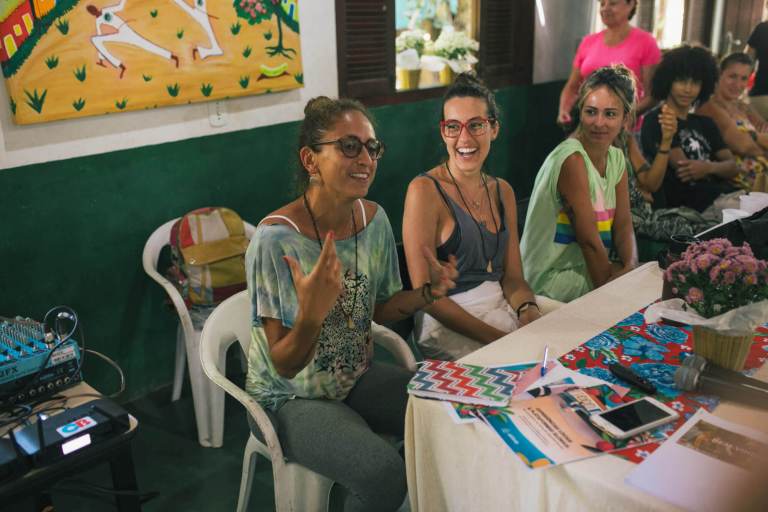 Locals Initiatives and Global Platforms
In November 2018, Airbnb offered the communities of Trancoso and Caraíva (in the state of Bahia) a series of activities aimed at creating, developing and providing initiatives for sustainable and inclusive tourism. The region's community leaders and entrepreneurs attended lectures and workshops addressing the many opportunities that can be generated through comprehensive and creative proposals, resulting in sustainable, authentic and local tourism.

About Airbnb Experiences
These are activities offered by anyone who wants to share their knowledge, talents, passions or skills, as well as turn them into extra income by connecting with our global community of travelers.
Just like Fabrício, Juliana, Bruno, Cecelo and so many other real people, our hosts are photographers, athletes, writers, architects, musicians, artists, baristas, artisans, chefs… They are what they want to be. As anyone can be — our doors are open to locals from anywhere, who want to share their unique and original perspectives, creating, co-creating and conducting inspiring activities based on their interests, outlooks and talents.
By participating in these initiatives, in addition to appreciating the uniqueness of a particular place, travelers contribute to the local economy, generating extra income for those who mastermind, organize and conduct the activities.