Airbnb, Aruba Tourism Authority sign historic agreement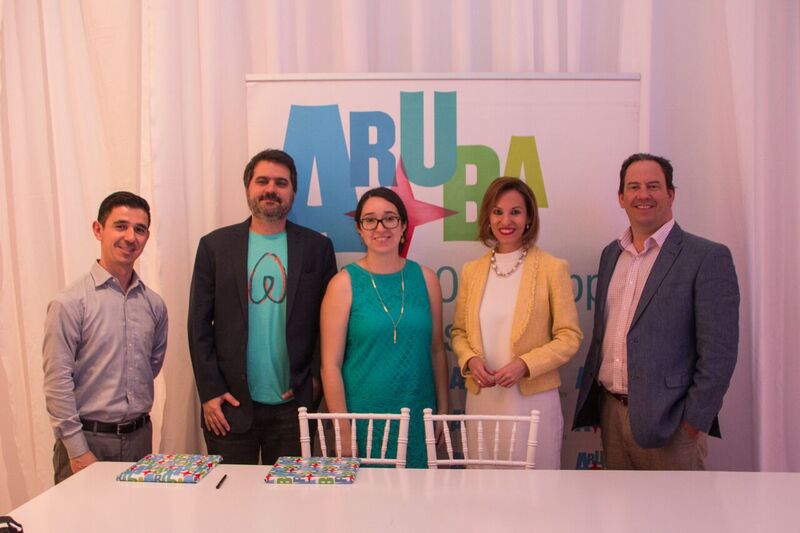 The Aruba Tourism Authority and Airbnb, the world's leading community-driven hospitality company, signed an agreement that will position Aruba as a regional leader in the sharing economy and help to promote more tourism to the island. It will also create a framework to allow the Aruba Tourism Authority and Airbnb to address the issue of taxes, host accommodation standards and regulations and ensure that it is in line with Aruba's tourism policy.
"As the No. 2 most tourism-reliant nation in the world, Aruba's continued growth relies on having a healthy balance of on-island accommodations, offering a quality of experience to our visitors, ensuring that we meet consumer expectations and demands, and making sure the benefits of the sharing economy are beneficial for the industry, community and island as a whole," said Ronella Tjin Asjoe-Croes, CEO of the Aruba Tourism Authority. "Aruba embraces the shared economy and is eager to formalize the first partnership in our region with Airbnb. Together as industry leaders, we will add value to authentic travel experiences while ensuring this on-island development is managed successfully."  In this way, A.T.A. will ensure fair competition between all on-island accommodations providers.
Airbnb's presence within the island's tourism industry is rapidly growing. In the past year, Airbnb hosts in Aruba received 13,000 guests from around the world. Hosts in Aruba typically earn $4,400 USD a year, affording expanded economic opportunities.
"We are excited to announce the first ever partnership between Airbnb and a Caribbean nation. Building on Aruba's reputation as a world class tourist destination, we will work closely with the Aruba Tourism Authority to broaden the island's appeal to the millions of Airbnb users who are interested in unique travel experiences" said Shawn Sullivan, Airbnb's Public Policy lead for Central America and the Caribbean. "This collaboration will give those visiting Aruba more traveling options while promoting sustainable tourism as part of the local economy."
Currently, there are 1,360 Airbnb listings across the Island, welcoming a broad range of travelers to the country's award-winning beaches, diverse culture and delectable culinary scene. This is part of A.T.A.'s strategy, which focuses on the diversification of the tourism industry and maintaining a good balance by keeping the happiness of its people at its core.