Airbnb and Curaçao sign agreement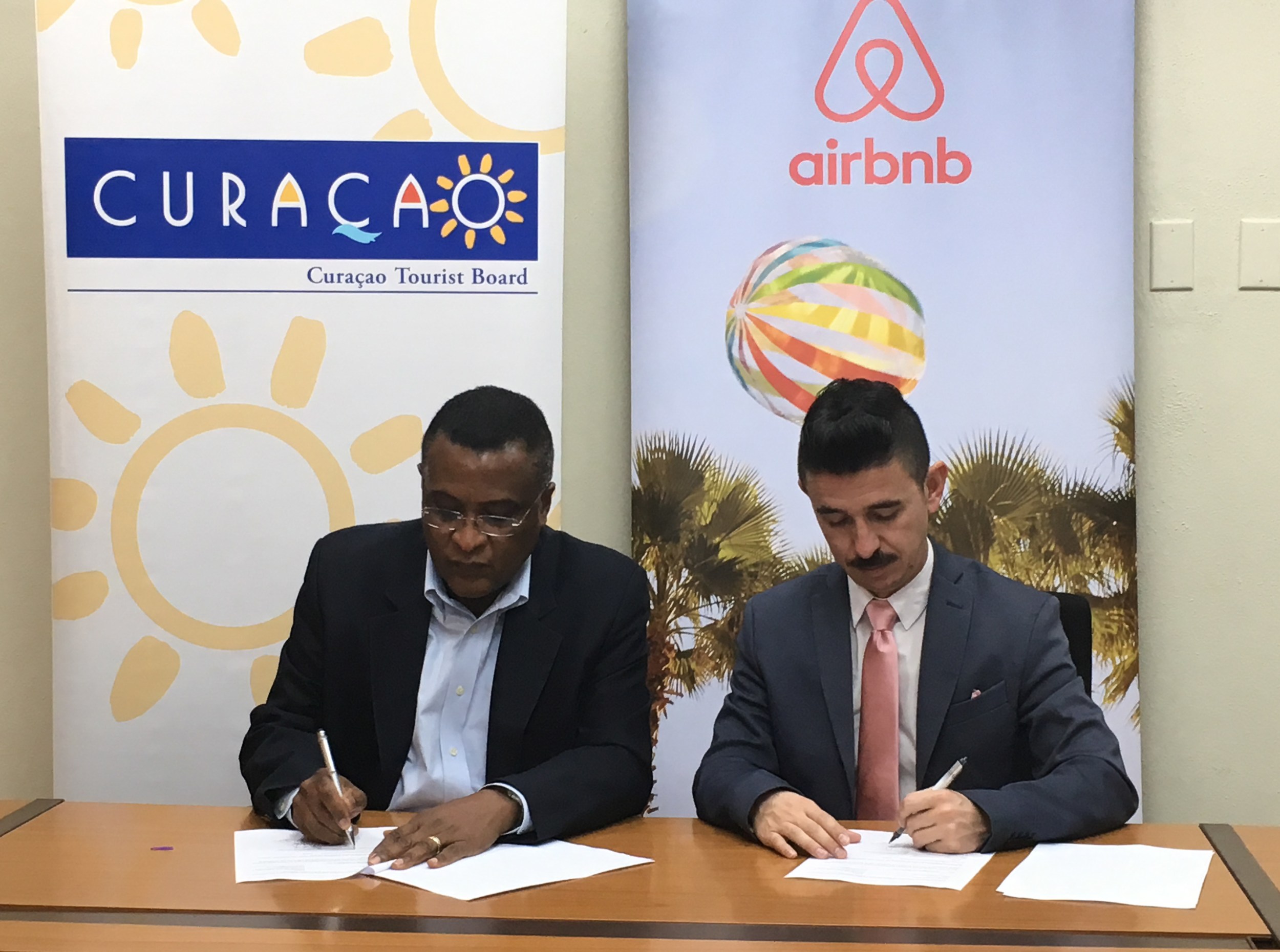 On February 7th, the Curaçao Tourism Development Foundation renewed a significant agreement with Airbnb to promote Curaçao as a leading tourist destination and cooperate in areas of common interest. The agreement, which was signed in the city capital Wellemstat, just one day after Airbnb signed a MoU to continue to cooperate to drive sustainable tourism in Aruba, further cements the mutual partnership to generate sustainable economic growth of Curaçao's tourism industry through home sharing.
"Airbnb is an unrivaled global community of hosts and guests that has created a whole new way to travel and experience a destination. Curaçao is pleased to deepen our partnership with the platform and amplify our tourism product while empowering our citizens," stated

Paul Pennicook, CEO of the Curacao Tourist Board.

Curaçao more affordable and accessible with Airbnb
Home to more than 35 captivating beaches, a diverse heritage spanning over 55 different cultures, including Dutch, Spanish and Portuguese, a 'live and let live' attitude and stunning European architecture; Curaçao remains an unrivaled tropical escape in the Southern Caribbean.
Airbnb democratizes travel in Curaçao by making it more affordable and connecting global travelers to local communities where they can "live as a local." In 2018, Airbnb hosts in the island welcomed approximately 23,300 guests with an average trip length of about 8 days, significantly longer than the average stay in other places throughout the Caribbean.
With more than 1,900 listings throughout the country, Airbnb plays a significant role in Curaçao's economy. "We are pleased to continue to work with the Curaçao Tourist Board to help grow the tourism industry by promoting healthy travel that directly benefits Curaçaoans," stated Carlos Munoz, Airbnb Campaign Manager for the Caribbean and Central America.
The home sharing community in Curaçao is an important asset to the island's wealth. More than 950 hosts in Curaçao benefit from the economic empowerment Airbnb provides through home sharing. Curaçaoan hosts are a diverse group; fifty-seven percent of hosts are female and seventy-five percent of hosts are between the ages of 30 and 59.
With its strong partnership with the CTO, Airbnb is steadily working to drive tourism to the region and expand economic opportunity by promoting authentic travel throughout the Caribbean.