Airbnb and JalisConnect promote tech innovation in Latin America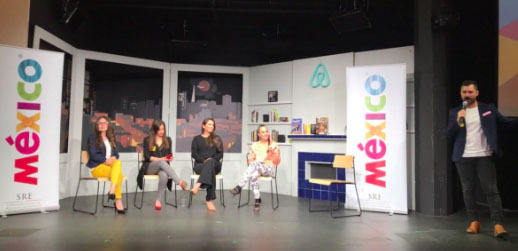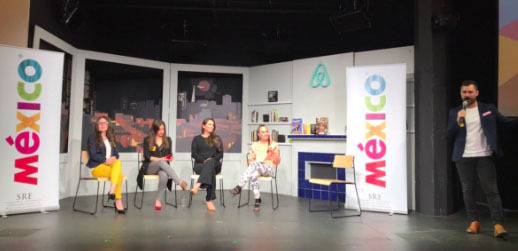 On May 7th, at the Airbnb headquarters in San Francisco, California, Airbnb, in partnership with the Mexican Consulate in San Francisco and JalisConnect, hosted the TECH-ILA event: Technological Innovation and Opportunities in Latin America, where a panel of experts from different countries of the region shared experiences, challenges and opportunities they face in their countries, talked about the talent of the new generation, and the excellent investment opportunities in Latin America.
The panelists were: Marisela Garcia, CEO of Iberus; Jolynn Vallejo, Director of LatinSF; Patricia Hansen, Commissioner of Investments for North America at InvestChile; and Mariana Larragoiti, Director of California in ProMexico. The event was attended by employees from all areas of Airbnb (in particular from Juntos, the group of Latin American employees of the company), and was open to the general public.
"We are very happy to host our TECH-ILA event with Airbnb. We signed a partnership agreement back in February and are working on some great initiatives that will highlight Jalisco as a destination, not just for travelers but for digital nomads and entrepreneurs in the digital economy", said Refugio Vega, Director of Centro Jalisco, the innovation office of the
Government of Jalisco in San Francisco.
TECH-ILA is one of the first results of the collaboration agreement signed by the Government of Jalisco and Airbnb on February of this year, in which they committed to work together to promote the entrepreneurial and innovation ecosystem in the state. JalisConnect, as an initiative created by the state government to promote alliances and relationships between Jalisco and Silicon Valley, was key in achieving this agreement and plays a fundamental role in the development of events like this, that brings people to the ecosystem of technology, entrepreneurship and innovation in Latin America.