Airbnb and Yucatán celebrate agreement to promote sustainable travel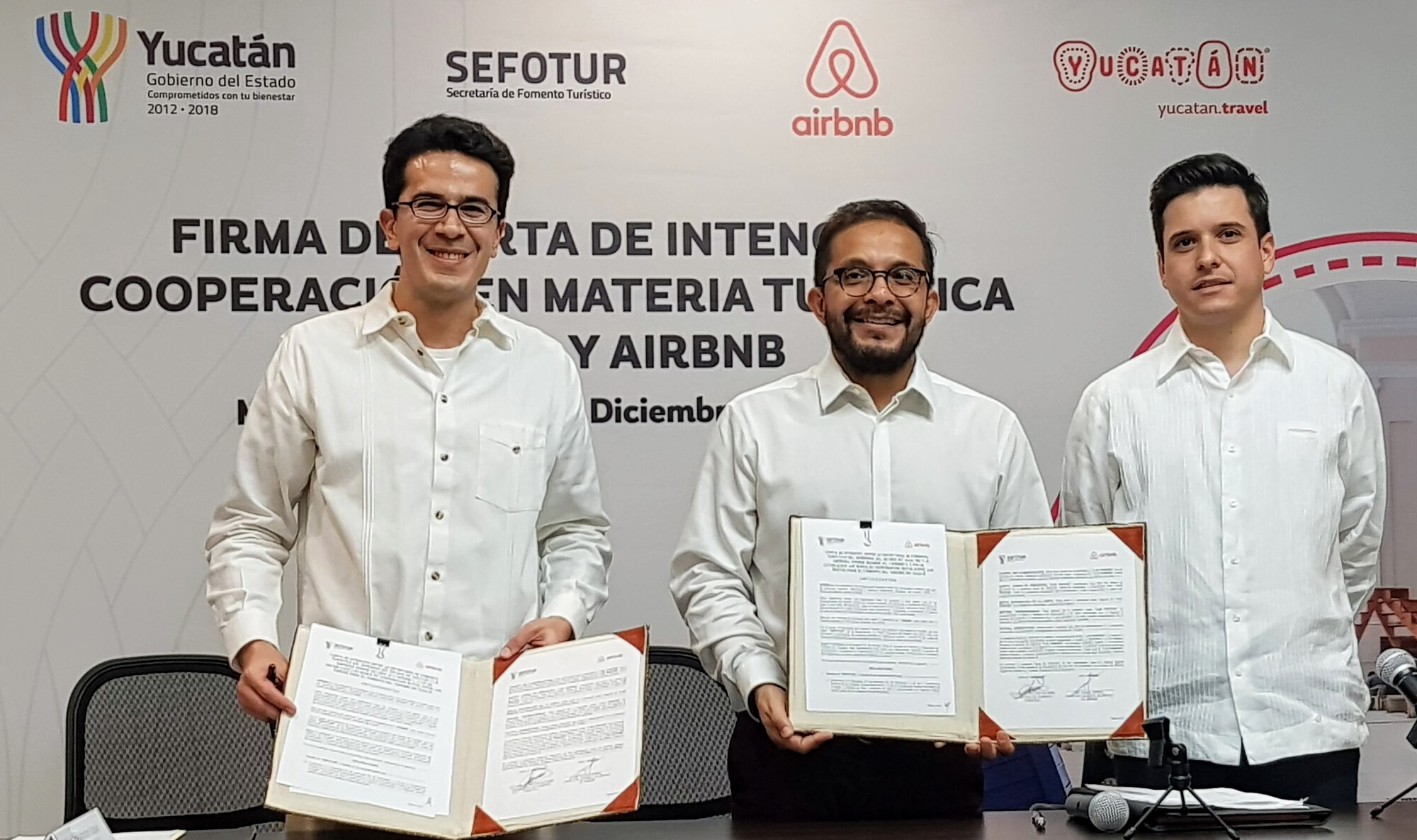 On December 8th, Angel Terral, Country Manager for Airbnb México and Saúl Ancona, Secretary of Tourism in Yucatán, celebrated a Memorandum of Understanding to promote entrepreneurship, sustainable travel and innovation in the state.
Airbnb is a platform that connects travelers looking for a new experience, with hosts that have space and are looking for extra income. Hosts make a modest but significative income through our community and platform; from the first of October 2016 to November 30th, 2017 an average Airbnb host in Yucatán made approximately 33,000 pesos a year sharing their home on our platform.  
Airbnb also benefits neighborhoods, through the economic impact of tourism revenue. In markets like Yucatán, this translates into more tourists being able to visit every corner of the state, including places that don't have traditional accommodations.
There are 2,200 hosts and 3,500 active listings in Yucatán; 51% of our local hosts are women. "Some of our hosts are single mothers, students and elders that have access to extra income thanks to Airbnb. They are pioneers that have converted their extra space into a modest but sustainable income that helps keep their families afloat. At the same time, they are becoming ambassadors of their state and culture." noted Terral.
"We will collaborate so that this technological platform, through our agreement, helps create resources that promote and celebrate Yucatan. All while remaining within our legal framework." noted Ancona Salazar.
Yucatán is the second Mexican state to reach an agreement of this kind with Airbnb, placing them as frontrunners in entrepreneurship, innovation, and sustainable travel.