Airbnb announced tax deal with Sinaloa during Tianguis Turístico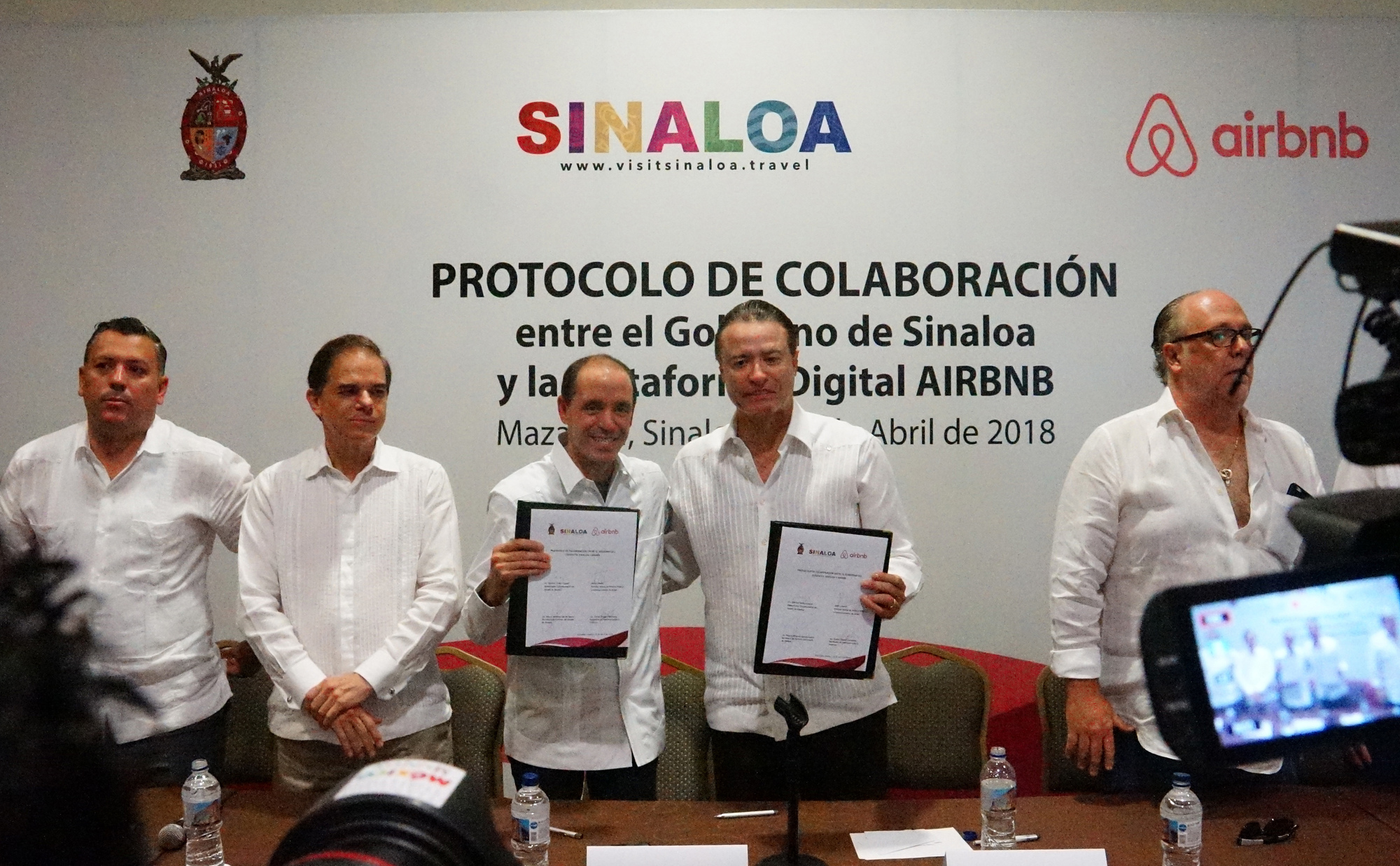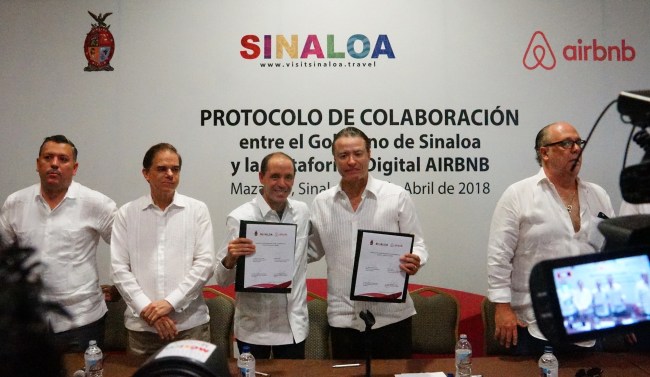 During the 2018 edition of national tourism event Tianguis Turístico, Chris Lehane, Global Head of Policy at Airbnb, and the governor of Sinaloa (Mexico), Quirino Ordaz Coppel, announced an agreement for Airbnb to take necessary steps to start to collect and remit 3% lodging tax on behalf of our host community for reservations beginning June 1st in that state. The passing of a tax law amendment and issuance of new tax rules in Sinaloa allow for such opportunity.  Making Sinaloa the fourth state, after Yucatán, Quintana Roo and CDMX to reach this kind of agreement with Airbnb.
The Secretary of Administration and Finance of Sinaloa, Carlos Ortega, the Secretary of Finance of Mexico City, Edgar Amador, and the Vice-President of the Associations for Hotel and Touristic Companies of Mazatlán, Carlos Berdegué, were present during the announcement.
"By celebrating an agreement with the most important platform in the sector, one that innovates in tourism by allowing direct interaction between supply and demand, we ensure that all players are contributing and helping promote Sinaloa," highlighted Carlos Ortega, Secretary of Administration and Finance of Sinaloa.
In 2017, 36,500 guests arrived at Airbnb listings in Sinaloa, helping a typical host earn 37,800 pesos during that year. Our host community also grew to over one thousand members last year.
"Something that we're very interested in and that Sinaloa has been delivering on is tourism that is open, authentic, inclusive, diverse and sustainable. I know all the people joining me in this table are working together to make sure Sinaloenses benefit from the economics that travel and tourism bring," said Chris Lehane.
Sinaloa joins Mexico City, Quintana Roo and Yucatán as the third state to reach an agreement of this kind with Airbnb, underlining our commitment to work with state governments across the country to promote forward-looking public policies.