Airbnb has launched Music Experiences on its global Trips platform, offering access to intimate live music performances, underground nightlife and special experiences hosted by artists, industry professionals and those plugged-into the local music scene.
From attending intimate concerts to gaining exclusive access to in-demand gigs or even producing or performing their own music, people that book a Music Experience will be able to experience a different and culturally unique side of the city they are in. Open to travellers and locals alike, people can now use Airbnb to engage with local music scenes in a personal and authentic way.
A major pillar of the new 'Music Experiences' category is intimate concerts in unique spaces, enhanced by hosts such as Sofar Sounds, a brand that has revolutionised the live music scene by bringing informal gigs to local neighbourhoods in over 300 cities around the world.  Sofar alumni – those who have played at Sofar gigs since it launched in 2010 – include Bastille, Hozier, Leon Bridges, James Bay, Yeasayer, George Ezra, Karen O, Tom Odell and Wolf Alice among many other globally acclaimed artists.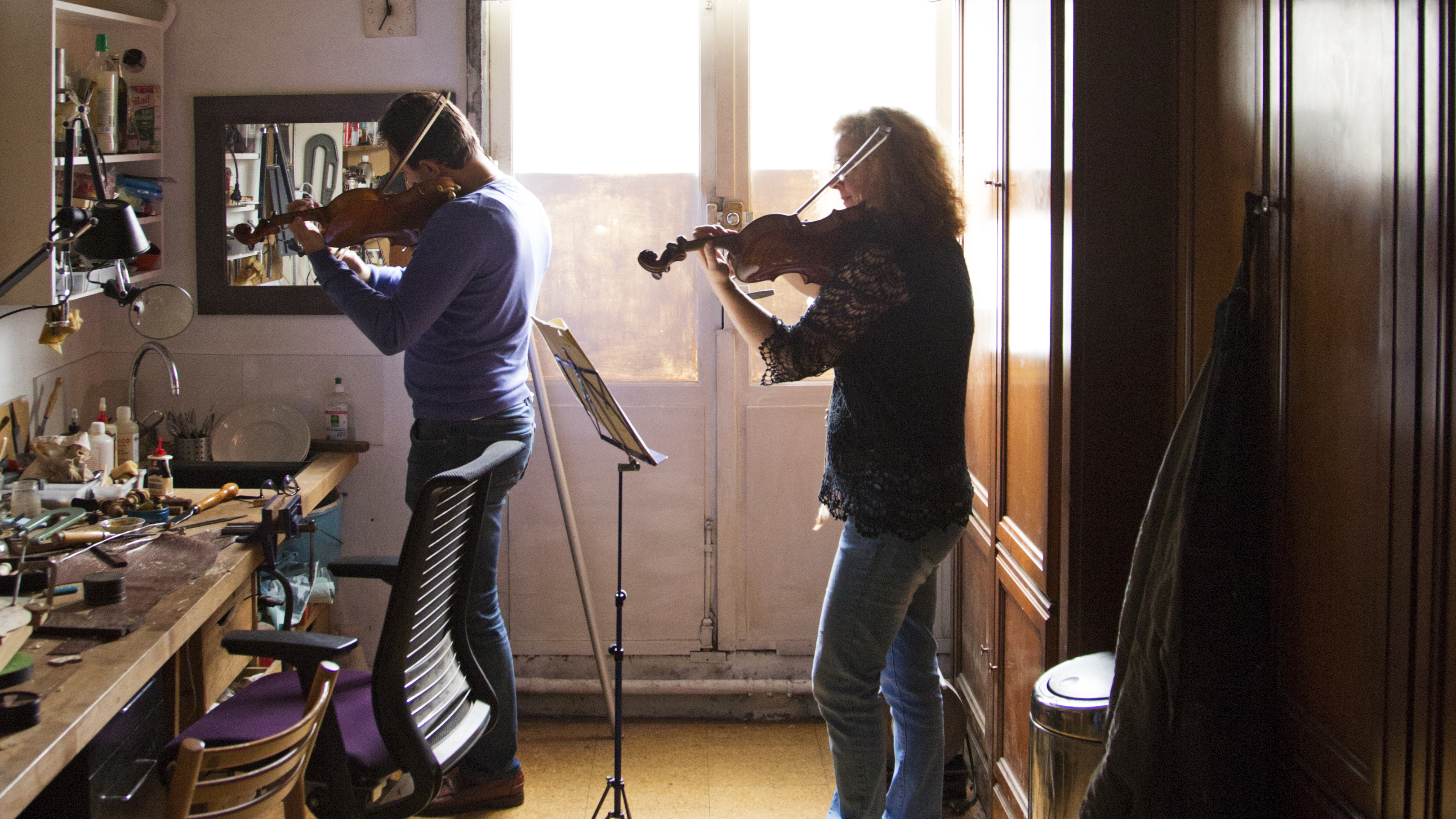 The launch of Music Experiences builds on Airbnb's launch of the Trips platform in November, which saw the company move beyond accommodation by expanding to bookable local experiences, insider recommendations and social meetups to the 3 million homes available on the Airbnb platform. Bringing together where you stay, what you do and the people you meet all into one place, Trips initially launched in 12 global cities,with 39 more to be added by the end of this year.
Music Experiences currently features in 13 cities, drawing out the specific musical influences and genres in each location: London, Los Angeles, San Francisco, Barcelona, Nairobi, Cape Town, Detroit, Miami, Paris,  Havana, Tokyo, Florence and Seoul. Select Sofar Sounds gigs are now bookable in San Francisco and will soon be available in London and LA, with a view for further expansion in the future.
Music is an incredible way to bring people together. We're launching Music Experiences to give people access to exclusive and immersive music events – from intimate live performances, special pop up gigs, underground music sessions and meeting local artists and performers. Through the platform, we're able to support up and coming and local artists by connecting people to their events and bringing their music to even more fans around the world.

Brian Chesky, Airbnb CEO and Head of Community

Sofar Sounds, like Airbnb, is all about global community; the magic that happens when people come together around the universal things that really matter, like music. We're excited to welcome Airbnb guests into that community – allowing them to discover and get closer to the best music experiences that cities have to offer, every night.

Rafe Offer, Sofar Sounds co-founder

There are almost 100 music-related experiences currently listed on Airbnb. In addition to secret gigs with the Sofar Sounds community, highlights include:
Backstage Pass, LA
See a concert production from start to finish and experience the ins and outs of the music industry from the perspective of a rising artist.
Grime Scout, London
Local grime music aficionado leads inside view on underground music and the nightlife that surrounds it
All Artists Here, Cape Town
Learn to play djembe drum and enjoy a Township experience in Cape Town
Motor City Rocks, Detroit
Immersion into the world of Kid Rock's guitarist and his passion for Motor City rock
Voyage into Sound, Tokyo
Shop for vinyls with a local expert, capture ambient sounds and produce your own record
Power Moves, Seoul
Enjoy the live music scene and dive into Seoul's street and party culture
Violin Whisperers, Paris
Learn the art of violin-making and attend an offbeat concert in the city
Director's Cut, Miami
Experience Miami from the perspective of a music filmographer and cut a music video of your trip
Nairobi's party master, Nairobi
Attend a behind-the-scenes party at local joint The Yard, take the reins as Jukebox master and get a taste for the day party music scene
For more information on Music Experiences from Airbnb, visit www.airbnb.com/new.
About Airbnb
Founded in 2008, Airbnb's mission is to create a world where people can belong when they travel by being connected to local cultures and having unique travel experiences. Its community marketplace provides access to millions of unique accommodations from apartments and villas to castles and treehouses in more than 65,000 cities and 191 countries. With Experiences, Airbnb offers unprecedented access to local communities and interests, while Places lets people discover the hidden gems of a city as recommended by the people that live there. Airbnb is people powered and the easiest way to earn a little extra income from extra space in a home or from sharing passions, interests and cities.[/vc_column_text][/vc_column][/vc_row]