Airbnb Co-Founder Speaks with Miami High School Students, Donates Interactive Art Installation to School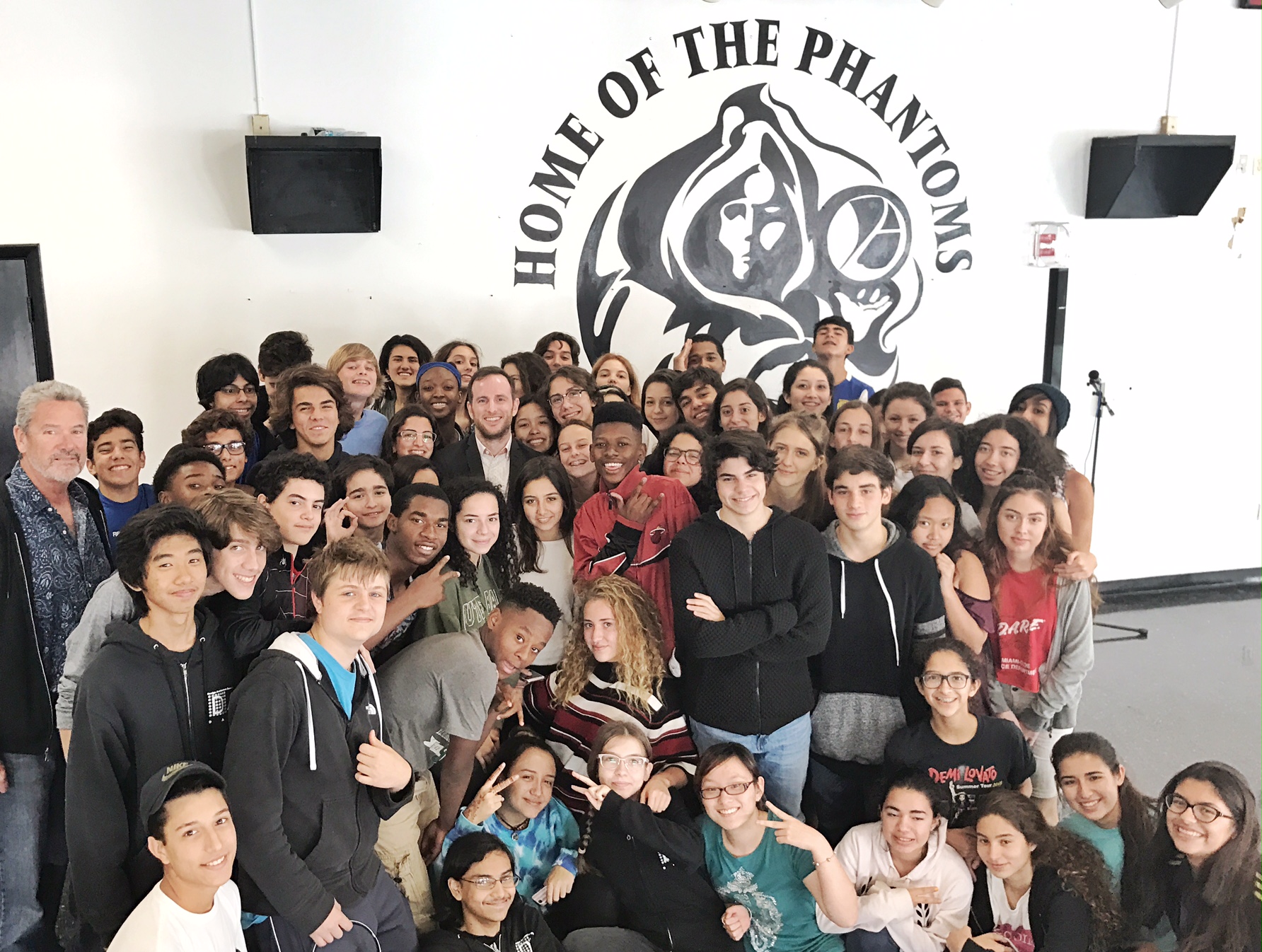 Airbnb Co-Founder and Chief Product Officer Joe Gebbia visited Miami's Design and Architecture Senior High (DASH) on Wednesday, November 30th, speaking with aspiring young designers and architects about his own experiences as a designer and entrepreneur. Gebbia, who earned dual degrees in graphic and industrial design from the Rhode Island School of Design (RISD) before co-founding Airbnb, spent more than an hour speaking with 50 sophomores who are studying industrial design and architecture at the renowned Miami magnet school.
The Airbnb co-founder discussed his lifelong love of design, the challenges he faced as a fledgling entrepreneur and the importance of developing a strong work ethic. He also fielded questions from the enthusiastic students and recounted how Airbnb began in the living room of his small San Francisco rental apartment in 2008 as a way to make ends meet.
In addition to his visit to DASH, Gebbia donated a new art installation to the school. Sobremesa by Mexico City design studio Pedro&Juana was commissioned by Airbnb and displayed at Design Miami 2016. The interactive installation demonstrates how indoor life can blend with the outdoors and how everyday objects can transform and enliven our living spaces. Following Design Miami, Sobremesa will make its permanent home at DASH, serving as an interactive learning tool for students.