Airbnb community explores local businesses in Fruitvale during merchant walk

The Oakland Airbnb host community recently gathered for a merchant walk through the Fruitvale District, visiting six neighborhood small businesses.
Airbnb guests stay longer and spend more money in the neighborhoods they visit than typical hotel guests, and many guests visit businesses based on their hosts' recommendations. Merchant walks help introduce hosts to new and interesting small businesses that they can recommend to their guests. During the walk, hosts sampled unique products while learning how Airbnb is positively impacting their small business community directly from business owners.
The walk began at Kick City, an independent retailer of trendy shoes and apparel.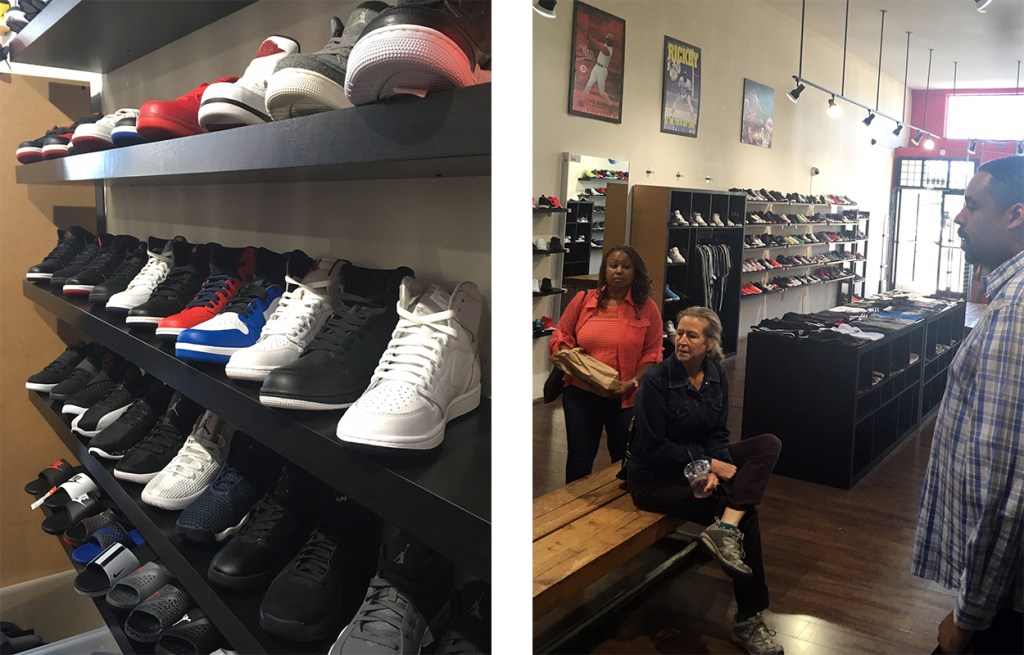 Christian, the store's manager, walked hosts through the store's extensive collection, and emphasized their focus on providing great customer service and helping customers find great shoes at any budget.
Hosts then sampled snacks from Powderface, a cafe conveniently located next to the Fruitvale BART station that specializes in fresh-made beignets, a deep-fried French dessert that's traditionally coated with powdered sugar—perfect for travelers looking to grab a quick snack before boarding the train. Owner Lauren Montoya, treated the group to beignets while she shared the history of her business which first opened in 2003, and has been serving sweets from Fruitvale Village ever since.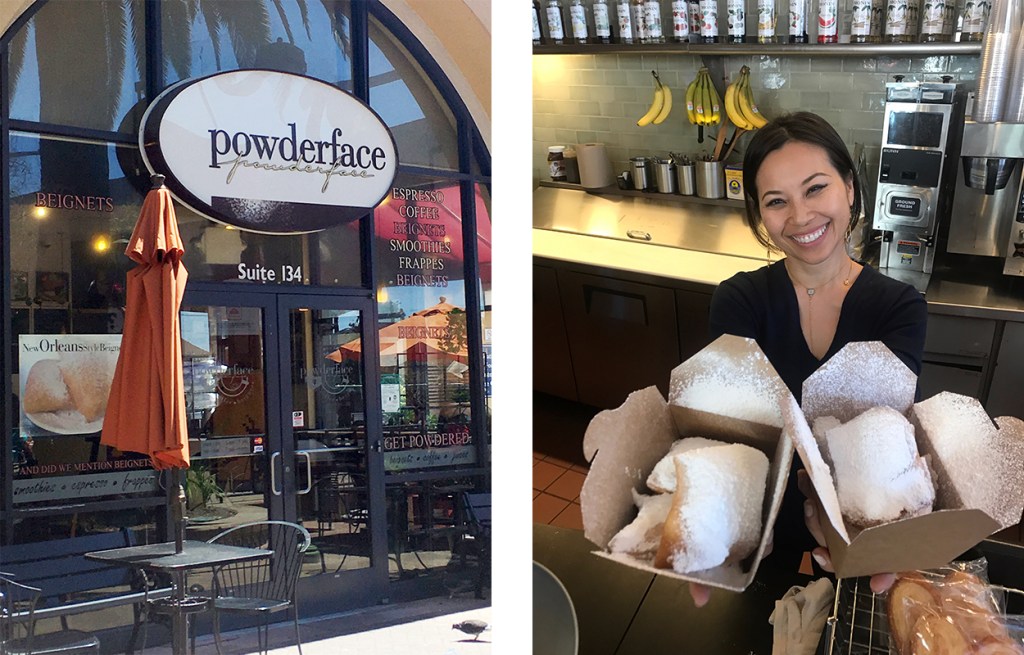 But Powderface isn't the only business operated by entrepreneur Lauren—she also runs World Dance University, an online social dance program intended to bridge the gap between expensive dance lessons and students. She invited hosts, and their guests, to the free dance lessons taught each Friday in Jack London Square.
Hosts also visited Tombstone Western Wear, a cowboy apparel store popular in the area, before heading to Ale Industries. Joseph Gudino, Ale Industries' Marketing Director, took hosts on a tour of the brewery, highlighting the beer making process and the company's growth from a small room in Concord, CA to an actual brewery in Oakland.
After the tour, hosts sampled the most popular brews Ale Industries offers, including the East Bay IPA, Golden State of Mind, and Sriracha Beer.
The merchant walk ended at The Half Orange, a business run by an Airbnb host in the Fruitvale Village.
Jay Porter, owner of the Half Orange, began sharing his extra room to help finance the restaurant. He's used his earnings as a host to improve the restaurant's decor—he was even able to add a beer garden. Jay invited hosts to enjoy the restaurant's signature dishes, including grass-fed burgers and wild-caught yellowtail tacos.
After a morning of visiting local businesses in Fruitvale, hosts said they could not wait to go home and share these recommendations with their guests.