Airbnb, Korea's Gangwon province partner in advance of 2018 Winter Games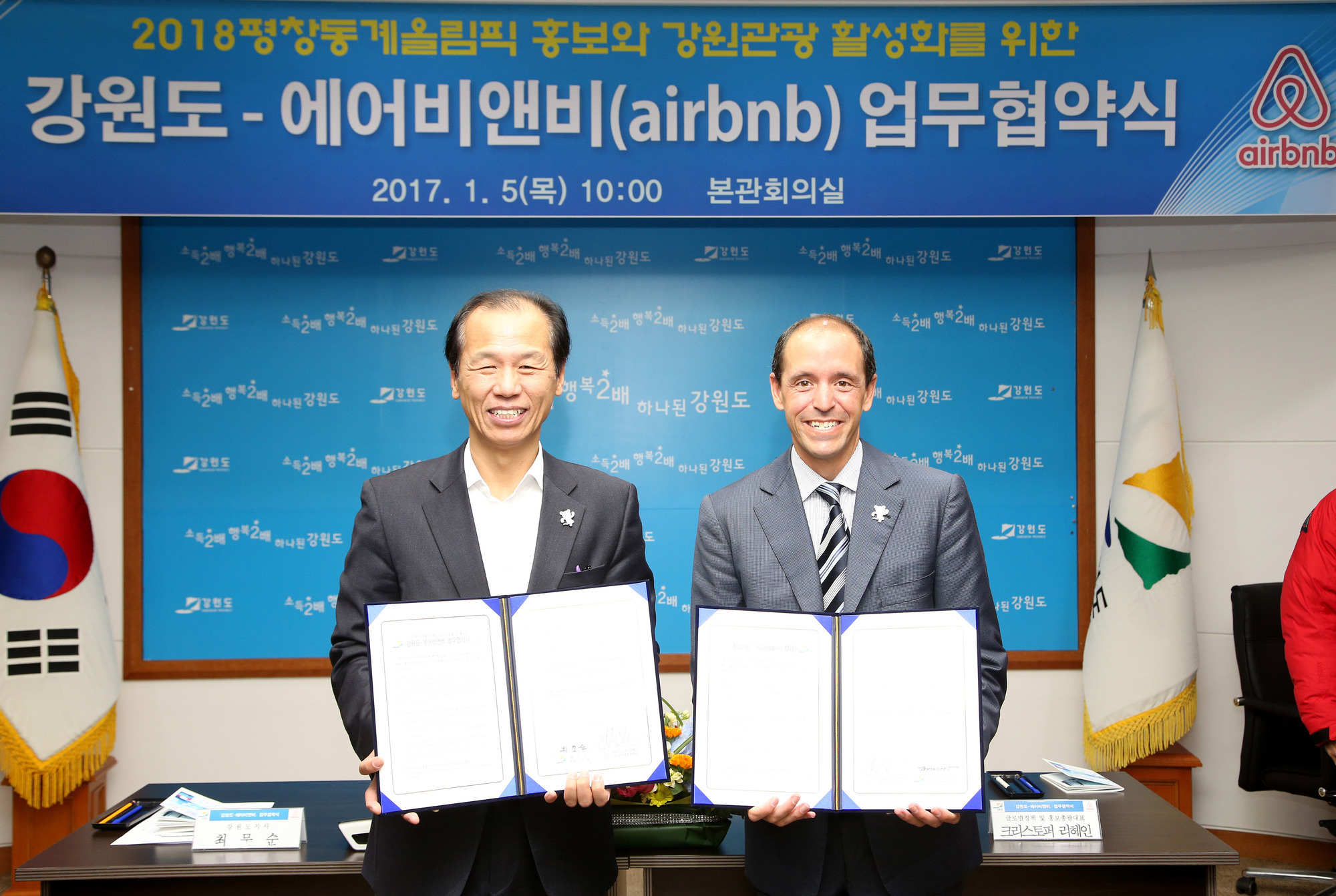 Airbnb's new agreement with Korea's Gangwon province commits us to providing lodging and promotional support for the PyeongChang 2018 Winter Olympics and for the region going forward.
Gangwon is facing an accommodations shortage in advance of the Winter Games, and the agreement is the latest example of how Airbnb can help local governments quickly scale up accommodations when hosting globally or nationally significant events.
It also represents a deepening of our commitment to promoting travel across rural regions of Asia, including in Korea and India.
Airbnb currently offers more than 1,000 listings in Gangwon. The effort with local policymakers includes:
Expanding Airbnb listings in the region to further support the influx of travelers for the Winter Games
Airbnb educational and consulting support to improve the quality of local hospitality
Use of data and analytics to gain further insight into the local tourism ecosystem
The agreement was announced formally by Governor Choi Moon-Soon of Gangwon Province and Airbnb's Head of Global Policy and Public Affairs Chris Lehane.
"Through this agreement, I am hopeful that the promotion of Pyeongchang 2018, Gangwon's tourism marketing, and improving quality of rural lodging facilities gives strength to solving the accommodation shortage for the Olympics and boosting local tourism," Governor Choi said.