Airbnb announces today the launch of Experiences in Porto, adding bookable local activities to the thousands of homes listed on the home-sharing platform. These new activities will enable   Portuguese   residents  to become micro-entrepreneurs who participate and benefit from tourism by sharing their interests and passions with guests from around the world. For visitors, Experiences are a way to discover different areas of the city, immersing themselves in local communities, while for cities, they can help to diversify tourism away from busy city centers. These activities are also a great way for local residents to discover new passions and meet new people.
Starting today, visitors and locals can choose from over 30 Porto-based Experiences, bookable through the Airbnb platform and designed and led by local experts. Experience hosts include local residents, travel agencies and professional tour guides, who are signing up regularly and meeting Airbnb's quality standards.
Some    Experiences available in Porto include:
Sunrise on the Top of Bridge's Arch:
Travelers will climb 262 steps to reach the summit of Arrábida Bridge and enjoy a tasty breakfast while watching the sunrise  over the most stunning views of the city.
Historical Side of Porto's Gastronomy:
An unexpected tour of the city will take guests through a historic tasting journey highlighting the gastronomic specialties that have been shared by sailors since 1415.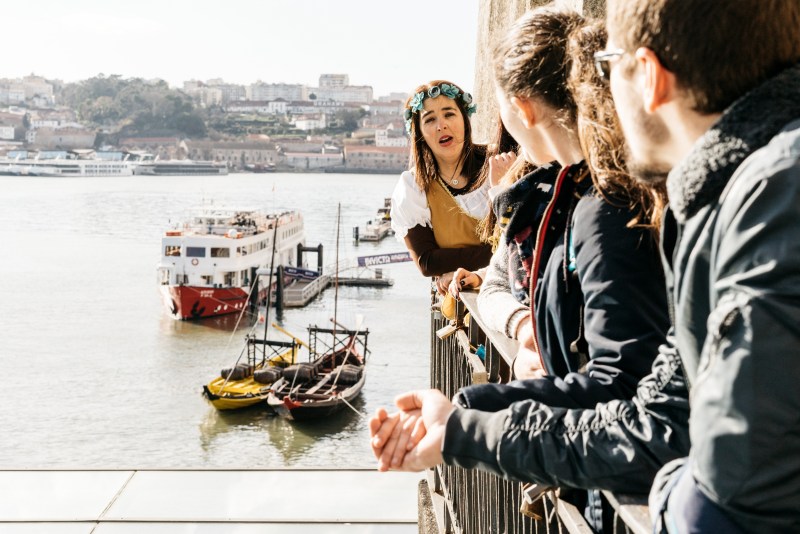 Visit a Fishing Village in a Retro Car:
After a short journey in a 1959 Peugeot 403, travelers will discover the secrets of a fishing village at the Douro River estuary and the beauty of its nature reserve.
Bike & Bites Along the Douro River:
Ride a bike along the river to admire the historical beauty of Porto while taking detours to try some of the most appreciated delicacies in the city.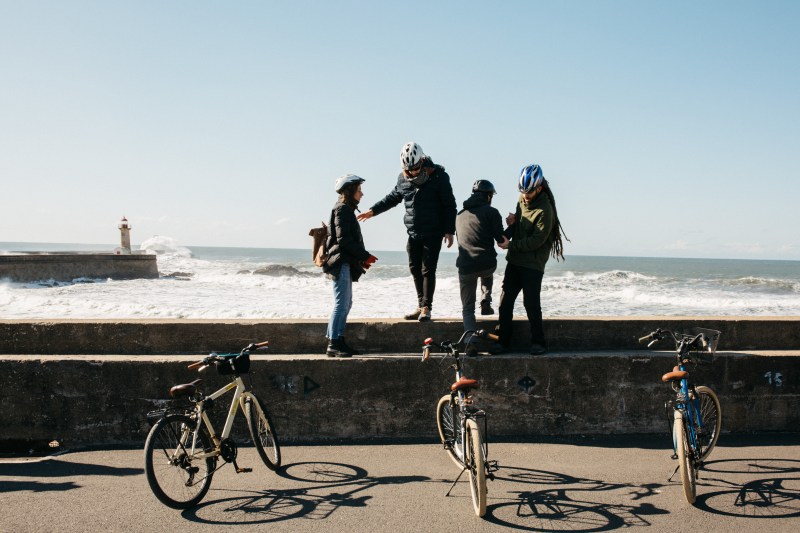 At a time when machines are replacing jobs at a fast rate, Airbnb has emerged as a platform that allows people not only to share their homes, but also to monetize their passions and talents, enabling them to become micro-entrepreneurs. Thanks to Experiences, Portuenses will be able to be part and benefit from the arrival of guests to their city, all while ensuring that travelers visiting their home town can discover its authentic history, gastronomy, architecture and nature that make Porto a unique destination in Europe.

 Arnaldo Muñoz, General Manager of Airbnb Marketing Services, Spain & Portugal
Portugal, a leading destination among travelers using Airbnb
Since the launch of Lisbon Experiences last June, Portugal has emerged as one of the top 10 Experiences destinations worldwide. Food & Drink is the most popular category within the country, capturing 47 percent of the bookings, and Lisbon's best flavors has become one of the five most booked activities in 2018 so far. With the launch of Experiences in Porto, travelers visiting the country will be able to book over 200 activities led by Portuguese hosts in both cities.
Since the global launch of Experiences in November 2016, the Airbnb platform has more than tripled the number of these activities: currently travelers can book over 4,500 Experiences in more than 55 cities worldwide.   So far, hosts have earned roughly $10 million hosting these activities, which include over $1 million in proceeds to hosts of Social Impact Experiences.
The Porto community, including individuals, professional tour guides and travel agencies willing to host a unique and exclusive Experience can request to list it on: www.airbnb.pt/host/experiences