Airbnb announces today the launch of Experiences in Madrid, adding people-powered activities to the thousands of homes available to stay in. Part of the new Trips platform, Experiences is a way for visitors to enjoy a different side of the city, immersing themselves in local communities. For  cities, it can help to diversify tourism away from busy city centers and allow local people to participate and benefit from tourism by sharing skills and making a little extra money from their interests and passions. Experiences are also a great way for local residents to discover new things to do and meet new people.
The most significant development in Airbnb's nine year history, Trips is what Airbnb is today, seeing the platform expand beyond accommodation and taking the same people-powered approach to the rest of the trip by offering Homes, Experiences, Meet-Ups and much more all through one app. Starting today, visitors and locals can choose from over 30 Madrid-based Experiences, designed and led by local experts. Experiences Hosts, including local residents, travel agencies and professional tour guides, are signing up regularly with all of them adhering to Airbnb's exceptional quality standards.
Highlights include:
Blanca and her family are passionate beekeepers with a love of local gastronomy – and the perfect hosts to discover the gastronomy and countryside of Madrid. After learning all the basics of beekeeping and visiting the beehives of the family, visitors will enjoy a tasting session of local honey in a picnic overlooking the beautiful landscape of Madrid.
Santiago, a guitarist at a famous dance school in Madrid, will guide visitors to a secret flamenco gathering of his Flamenco peña, a jam session in which everybody claps, dances, plays or sings to create an outstanding performance. At this intimate location, participants will be able to learn everything about this superb music genre – including its tricks, harmonies and pauses- and even join the group.
Churros con Chocolate Temptation
Follow Susana, a travel journalist and blogger, in a journey to discover the best churros and hot chocolate in all Madrid. Participants will have the chance to visit the best churrerías of the city and learn five different ways of cooking churros – as well as dip them in a cup of dark, thick, delicious chocolate.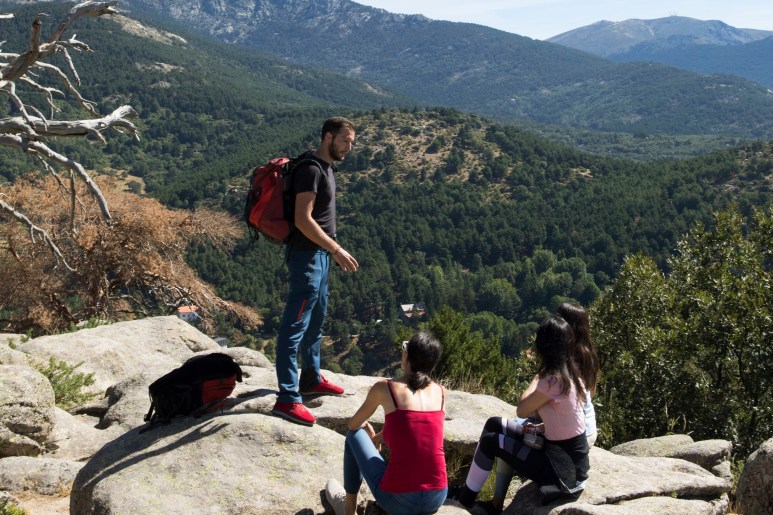 Breathe in, breathe out and commune with nature following a unique hike route in the Madrid Sierra that most locals haven't even discovered yet. Participants will be led by Marcos, an experienced mountain guide who will reveal some of the beautiful green gems hidden in the area, as well as teach travelers about the basics of orientation in the mountains – while they enjoy a deserved break from the fast-pace of Madrid.
"Airbnb Experiences will allow visitors to discover Madrid in a truly authentic way, through the eyes of locals. Artists, chefs, historians, photographers, dancers and sportsmen, in addition to many other Madrid locals, are truly looking forward to engaging with travelers, show them the city's hidden treasures and ensure they experience the most authentic side of the capital. Moreover, the launch of Experiences in Madrid will ensure that everyone can benefit from the arrival of tourism in the city and make a little money by sharing their passions".

Gloria Molins, EMEA Trips Lead
Barcelona has emerged as the destination with the most popular Experiences since its launch on Feb. 27, 2017. Barcelonians currently host over 130 different Experiences, which concentrate the highest number of weekly Experiences bookings worldwide, according to the platform. United States and the UK are the international markets whose visitors lead Experiences reservations within the city, while gastronomy Experiences have emerged as the most popular category and represent almost half of total bookings.
Launched in November 2016 in 12 cities, Airbnb Trips currently has over 2,500 available Experiences in more than 35 cities.
The Madrid community including individuals, professional tour guides and travel agencies willing to host a unique and exclusive Experience can request to list it on: www.airbnb.es/host/experiences