Airbnb & NAACP Launch Partnership to Recruit Hosts in Communities of Color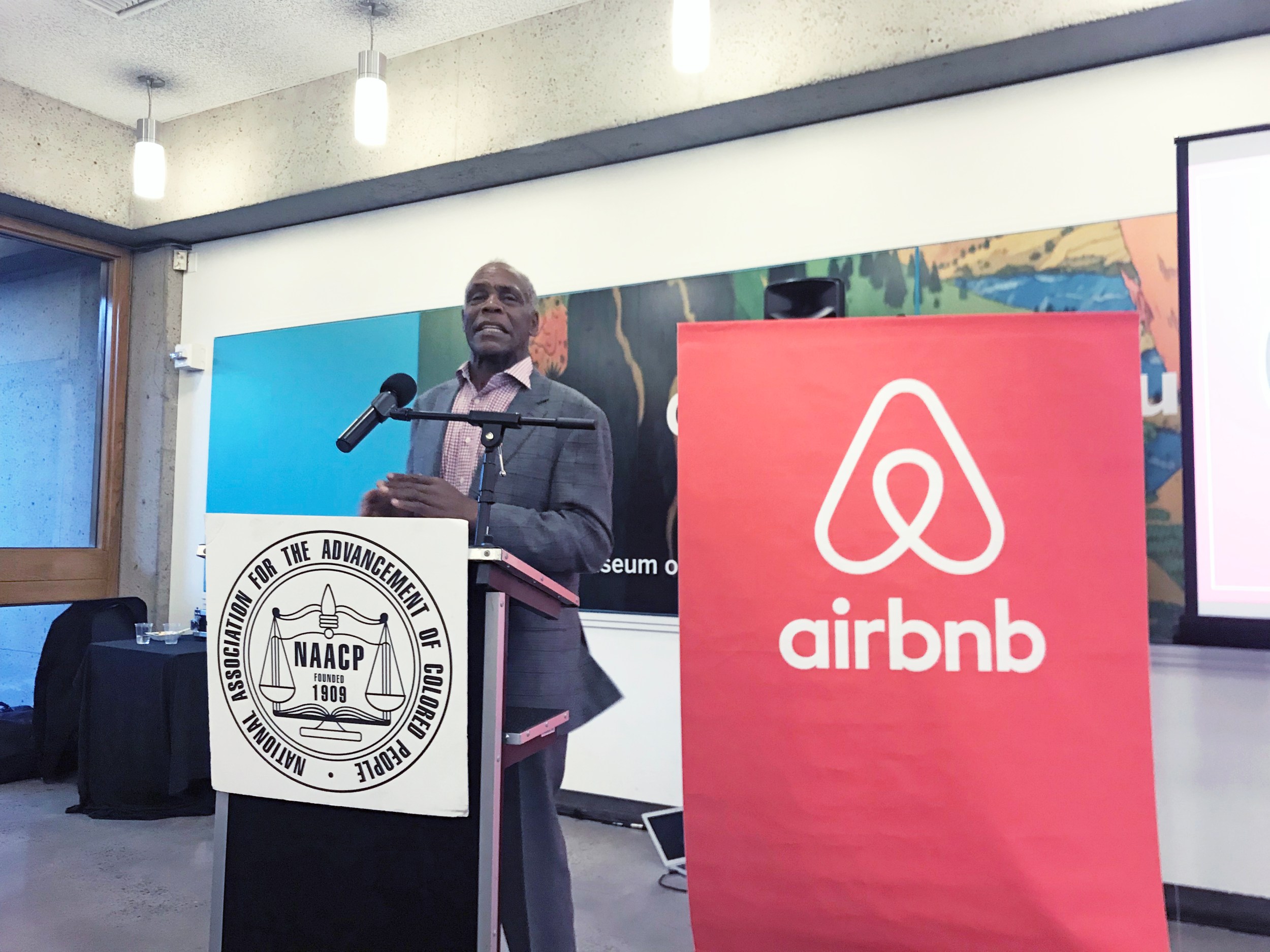 Airbnb and the National Association for the Advancement of Colored People (NAACP) launched their third regional partnership in the San Francisco Bay Area earlier this month. Following a national launch last year and regional partnerships in Los Angeles and Miami, the Bay Area partnership will consist of outreach to communities of color in San Francisco and Oakland to help more people use their homes to earn extra income.
"We want to make sure the benefits of home sharing are available to more residents and are incredibly excited to launch this partnership in the Bay Area as one of the first local programs in the nation."
Janaye Ingram, Airbnb's Director of National Partnerships
The announcement was made at the Third Baptist Church in San Francisco with civil rights activist and NAACP San Francisco Chapter President, Reverend Amos Brown, who talked about the importance of spreading economic opportunity to communities of color. "Guests coming to San Francisco, Oakland and the rest of the Bay Area will get a chance to see some of the most historic and undiscovered neighborhoods in the region," he explained. Rev. Brown was joined by local NAACP representatives from across the Bay Area.
An evening reception at the Oakland Museum of California hosted over 75 people interested in learning more about hosting opportunities with Airbnb. Attendees heard from actor Danny Glover who helped launch the national partnership last year.
As part of the partnership, Airbnb will share 20 percent of its earning with the NAACP and commit to collaborate with them on a series of projects to support Airbnb's ongoing efforts to increase workforce diversity and supplier diversity goals.
In the coming months, the NAACP and Airbnb will conduct community outreach to recruit hosts.
Oakland host Judi Townsend is excited about the partnership, "More hosts like me will have the chance to be an ambassador for the Bay Area," she explained.