Airbnb.org's commitment to diversity, equity and inclusion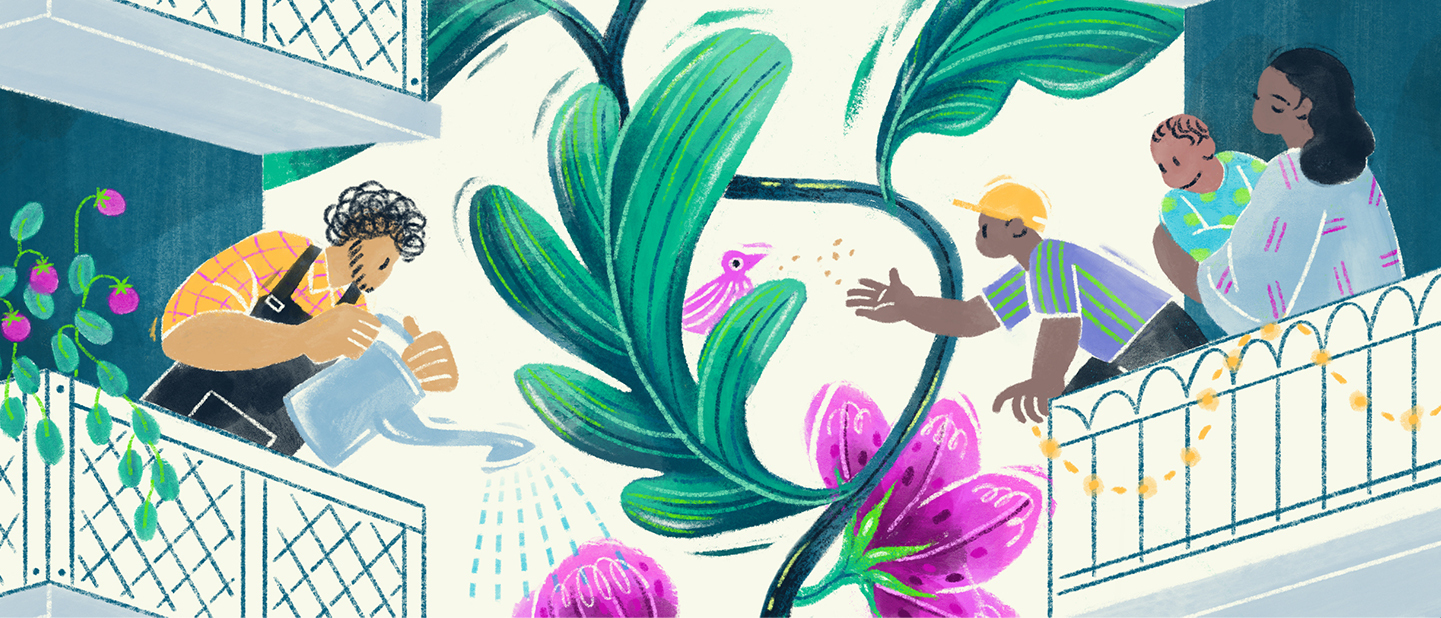 Last December, Airbnb launched Airbnb.org, a new nonprofit organization that builds on a long history of connecting people in times of crisis to safe, comfortable places to stay. This work began at Airbnb in 2012, when a Host named Shell reached out wanting to offer her home for free to those impacted by Hurricane Sandy in New York City. Since then, Airbnb – and now Airbnb.org – has partnered with Hosts, nonprofit organizations, emergency management agencies and governments to provide stays to people around the world in times of crisis.
Today, building upon 8 years of learnings and experience providing temporary housing to 75,000 refugees, asylum seekers and people displaced by disasters or other crises across 104 countries, Airbnb.org is announcing a series of commitments to diversity, equity and inclusion.
We at Airbnb.org seek to create connection and belonging as individuals confront crises. In order to do that, we must acknowledge and work against inherent power structures and historical oppressions that have created and perpetuated systemic barriers faced by those we intend to serve.
We are working with leading diversity and equity experts, including a new partnership with We All Count, an organization dedicated to bringing an equity-focused approach to robust quantitative and qualitative projects that bridge academic researchers, policymakers, and grassroots communities. We will also further our funding of partners that share our commitment to equity like CARE, a nonprofit that is leveraging our program for a new project focused on providing housing for essential workers from Black, Indigenous, Latinx, Asian, and other communities of color who are on the frontlines of COVID-19 response in the US, and HIAS, which provides both temporary and longer term housing solutions to refugees and asylum seekers across Latin America. We humbly acknowledge that there are many who have come before us whose expertise and voices we hope to amplify through collaboration.
As we move forward, Airbnb.org will focus our collective efforts on the following commitments:
Centering our program and work on individuals from marginalized communities who have historically experienced limited access to resources as a result of social, cultural, economic and political oppression.
Working to ensure that any guest who comes through Airbnb.org experiences the same quality of services and stays.
Building a diverse and inclusive team and leadership; which includes, as a starting point, that by the end of 2025 at least 33% of our US workers will be underrepresented minorities.
In order to do so, we will:
Partner with leading diversity and equity experts in order to improve fairness, inclusivity, and knowledge sharing in our program and team.
Invest in foundational research on diversity and equity in geographies where Airbnb.org operates to better understand the local contexts and nuances of marginalization.
Embed equity-centered design methods into the foundation of our work through diversity of representation, co-creation with communities, and a guiding commitment to public transparency.
Explore and implement data-informed approaches to ensure Airbnb.org is serving individuals from marginalized communities.
Share our progress and learnings publicly through an annual accountability report.
We are committed to imagining new ways to transform the Airbnb.org stays product, program and team to align with the urgent call to center equity, deliver impact, and help create a world rooted in belonging and healing.
Airbnb.org is a 501(c)(3) nonprofit organization dedicated to facilitating temporary stays for people in times of crisis. Airbnb.org is a separate and independent entity from Airbnb, Inc. Airbnb.org leverages Airbnb, Inc.'s technology, services, and other resources, at no charge, to carry out Airbnb.org's charitable purpose. Airbnb, Inc. does not charge service fees for Airbnb.org supported stays on its platform.