Airbnb Signs Tax and Marketing Agreements with Bermuda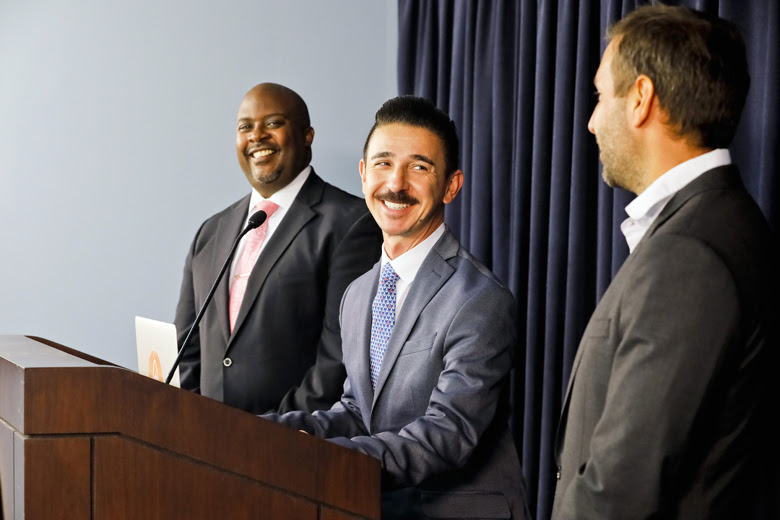 Airbnb announced a partnership with the Bermuda, whereby the Bermuda Tourism Authority (BTA) will begin marketing the destination across Airbnb's channels, reaching a global audience of travellers who favour vacation rentals, and the platform will begin collecting and remitting a new visitor fee. Airbnb will also launch Experiences on the island, allowing for locals to share their crafts, culinary, hobbies and insider tips to guests.
As explained in the event last Wednesday, October 10, in Hamilton, the capital of the country, Airbnb will collect the new 4.5 % visitor fee from guests staying at Airbnb listings in Bermuda, offering a frictionless transaction for guests and hosts. The fee will be redirected to the BTA, thereby not impacting hosts' bottom line, and eliminating any additional paperwork.
The agreement will help the growth of the local tourism industry by enhancing the on-island vacation experience and is a result of the collaboration between Airbnb and the BTA since both parties signed a Memorandum of Understanding (MoU), in March 2017.
The new partnership is part of BTA's ongoing efforts to support Bermuda's entrepreneurs and grow the island's tourism industry in impactful ways. 
 "The growth of vacation rentals provides an exciting opportunity for Bermudians to go 'Back to the Future', bringing back the Bermudian warmth, the Bermudian friendliness and the Bermudian hospitality that has lured tourists to our shores time and time again", said the Minister of Economic Development and Tourism, Jamahl Simmons.
Experiences by Bermudians
Airbnb will also launch Experiences in the country, creating opportunities for Bermudians to share their talents and show the best spots of the island to visitors, expanding the options for visitors who seek to immerse themselves in the local culture. Bermuda will be the fourth Experiences destination in the Caribbean region, following successful rollouts in Cuba, Puerto Rico and Jamaica. Experiences are hosted by passionate locals who love sharing their community and expertise with guests.
"Experiences are hosted by passionate locals who love sharing their community and expertise with guests by planning and leading experiences. Each Experience is featured on the Airbnb website and marketed to millions of Airbnb customers through the brand's website, social media and email channels. Hosting an Airbnb Experience is an opportunity for a Bermuda host to highlight his or her insider knowledge of the island and reach a worldwide audience of highly engaged travelers," said Kevin Dallas, chief executive of the BTA.
Airbnb's Experiences create value as a source of cultural promotion that highlights local traditions. At the same time, this platform opens economic opportunities for a larger group of hosts who can use their passions, crafts and hobbies to make some extra money.
Over the next several months, Airbnb representatives will host a series of informational town hall events to educate hosts about the new tax structure, as well as promote the Experiences product.