Airbnb and SoCal Pipe Trades offer home repair services to LA County hosts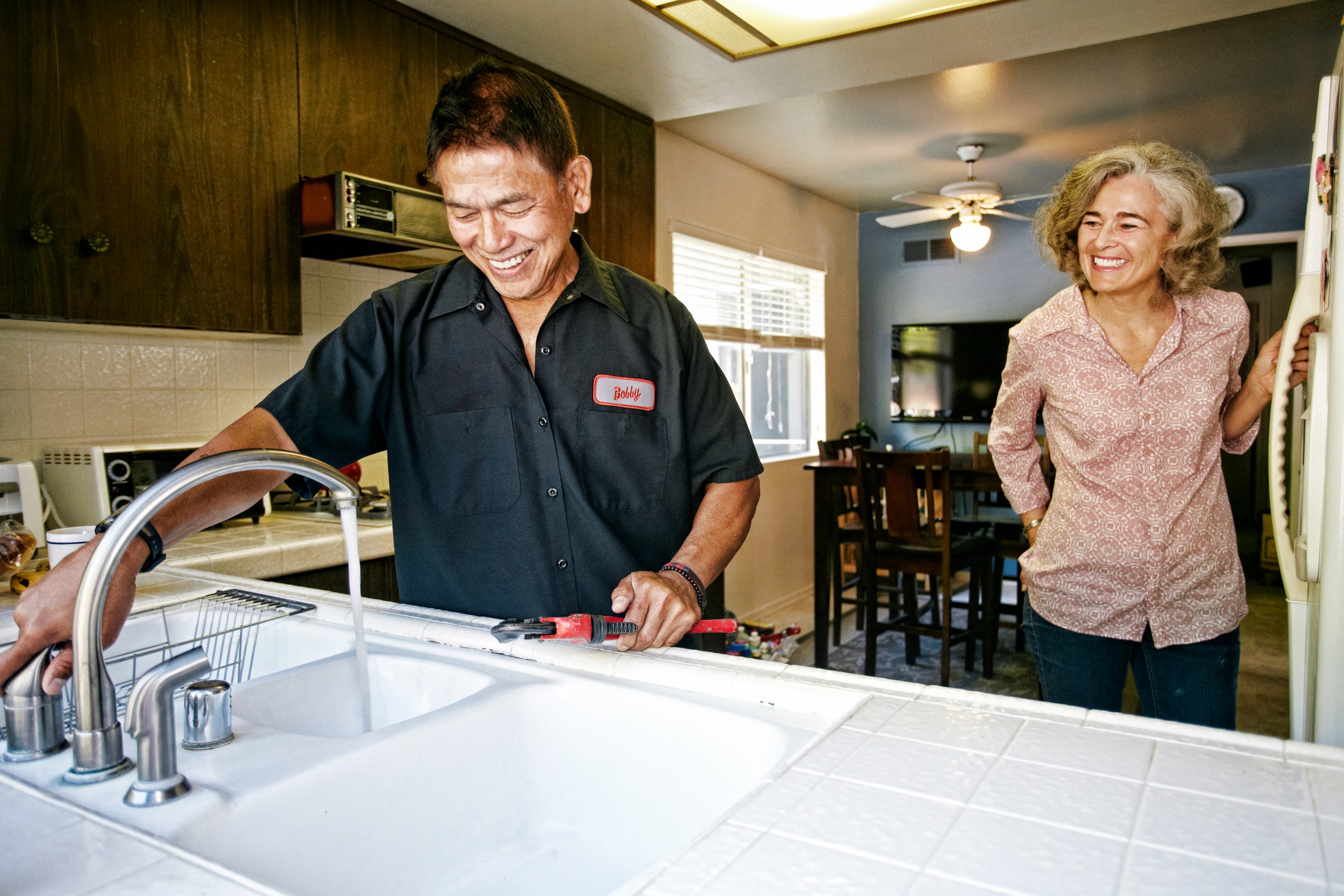 Ahead of Labor Day, Airbnb and the Southern California Pipe Trades District Council 16 today announced a new program that will give thousands of hosts across Los Angeles County easy and convenient access to high quality home repair services.
Starting today, Airbnb hosts will have access to services offered by SoCal Plumbers 911, a trusted network of licensed, trained, and insured tradesmen and tradeswomen that are part of the Southern California Pipe Trades District Council 16 and the United Association (UA), an international union of over 340,000 plumbers, fitters, welders and service technicians. These highly trained men and women will help hosts address some of the most common home repair needs, such as air conditioning repair, plumbing, and water heater services.
"We are excited to work with a company like Airbnb that is committed to empowering residents and supporting local jobs in the communities it serves. This collaboration will connect members of our highly-trained SoCal Plumbers 911 network with thousands of hosts throughout LA County, thus strengthening each of their small businesses."

Rodney Cobos, Business Manager, Southern California Pipe Trades, District Council 16
This program builds on Airbnb's Economic Empowerment Agenda, a series of actions the company is taking to generate new economic opportunities within the communities it serves. For SoCal Plumbers 911 members, the program opens new opportunities in the residential sector and helps support more well-paying jobs across Los Angeles. In Los Angeles, over 50% of Airbnb hosts report that home sharing helps them afford their home and 40% say they rely on the income to make ends meet.
"Working with the Southern California Pipe Trades District Council 16 and SoCal Plumbers 911's professionals will help make home-sharing easier for our host community throughout Los Angeles County," said John Choi, Airbnb's Public Policy Manager. "We are excited about the economic opportunity that this program will create for the hardworking men and women in the union's network by conveniently connecting them to our hosts and expanding their presence in the home repair market."
Airbnb hosts interested in booking a service can contact SoCal Plumbers 911 at 1-877-888-8808 and receive $75 off** their completed service call by mentioning Airbnb.
** $75 promotional offer is valid until 2/26/2020.