Airbnb Toasts to Wine Country: Hosts on the Platform Offer $1 Wine Experiences on National Wine Day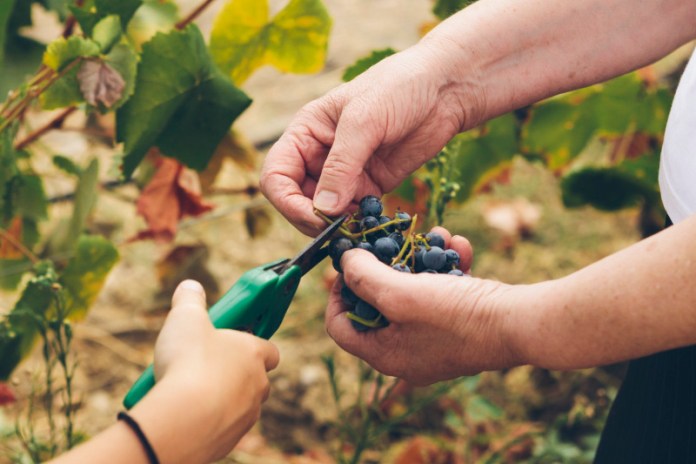 In conjunction with National Wine Day, Airbnb's Wine Report highlights the economic benefits of Airbnb to 11 major wine regions in the United States, Canada and Mexico.
In 2017, Airbnb hosts in 11 major wine regions welcomed more than 1.3 million guests and earned $185 million.
Featured wine regions include Sonoma; Napa; Santa Barbara; Finger Lakes, NY; Willamette Valley, OR; Texas Hill Country; Prince Edward County; Niagara; Okanagan Valley; and Baja.
On May 25, select wine Experiences in North America will be offered by hosts at a special $1 rate.
Airbnb guests love to eat, drink and be merry, and there's no more enjoyable way to experience a place than by tasting its local wines. In honor of National Wine Day, several Airbnb hosts across the United States will make their wine Experiences available for booking for only $1, offering wine lovers the limited-time opportunity to connect with wine experts from coast to coast in a truly unique way.
Last year, Airbnb hosts in 11 major wine regions in the United States, Canada and Mexico welcomed more than 1.3 million guests into their homes, earning $185 million during 2017. These regions include old favorites like Napa Valley, CA, as well as emerging wine destinations like Texas Hill Country, which has had over 200,000 guest arrivals with a typical host earning over $4,000. Read more about booking and earnings trends in 11 North American wine regions in Airbnb's Wine Report.
1.3M+
Airbnb guests last year in 11 major wine regions globally
$185M
earned by Airbnb hosts last year in 11 major wine regions globally
300
wine Experiences offered around the world
Whether it's savoring the lush pinot noirs of Willamette Valley, OR or the famed chardonnays of Canada's Prince Edward County, Airbnb is making wine tourism accessible to more travelers and extending its economic benefits to more hosts. With the average nightly price of an Airbnb much less than typical wine country hotels, guests can explore wine country more sustainably and connect with local businesses and residents along the way.
Over the years, we've watched Ithaca become a destination for wine lovers and hosted numerous guests ourselves interested in touring the nearby wine country. As visitors pour in, Airbnb helps cities like Ithaca open its doors to tourism and homeowners like me share in the benefits.

Alexis, Airbnb host, Ithaca, NY
In addition to the 11 North American wine regions featured in the report, wine lovers can take advantage of nearly 300 wine Experiences all over the world. On May 25, Airbnb hosts will offer a selection of wine Experiences occurring on May 26-27 available to book for $1. Below is a taste of some of the wine Experiences guests can book at a special rate on May 25, and see the full selection at airbnb.com/NationalWineDay.
Host Kim, a certified wine expert and educator, will share her passion for wine and educate guests on how to engage their senses to fully appreciate what is in the glass.
Kick off your heels, pull on your boots, and hit the hills with host Susan. Guests will get to venture off the beaten path for a full day hike down charming country lanes and through private vineyards, with private tastings throughout.
With host and international winemaker Sebastien, guests will taste different custom blends and learn the intricate process of how wine is produced from vine to glass. Plus they will discuss other topics like aromatics, wine faults, aging, and the concept of pairings.
Host Donita, a 25-year resident of Metro DC's wine country, will whisk guests out to wine country to hear the local stories and taste the wines the area provides.
On this experience with host Jeff, guests will learn about the history of Oregon wine, as well as the different styles, processes, and regional differences that make the state so dynamic. And guests will get to taste Oregon wine, some of which are limited in production.