Airbnb welcomes award-winning female entrepreneurs to San Francisco
Airbnb recently welcomed the two winners of the 3rd edition of the São Paulo Tech Women Prize to visit its headquarters in San Francisco, California. The prize is the result of a partnership between Airbnb and SP Business (SP Negócios), a branch of the Sao Paulo City Hall, and aims to promote female entrepreneurship in the technology sector.
Elisa Volpato, co-founder of the startup Testr, and Tatiana Pimenta, co-founder and CEO of the startup Vittude, met with Belinda Johnson, Airbnb's Chief of Business Affairs, as well as with representatives from different sectors of the company.
The entrepreneurs were selected from a larger group of enrolled startups, all from the City of Sao Paulo, and received mentorship and assistance to develop their businesses. The partnership also received support from the Women's Entrepreneur Network, an organization dedicated to entrepreneurship support and training. The third winner of the Prize was Maria Alice Cabral, co-founder of the startup Na Hora.
"Getting to know Airbnb was amazing, especially as we remember that everything started with only 3 people and a good idea – and a lot of work. It is a source of inspiration for startups such as mine in their very beginning".  –Elisa Volpato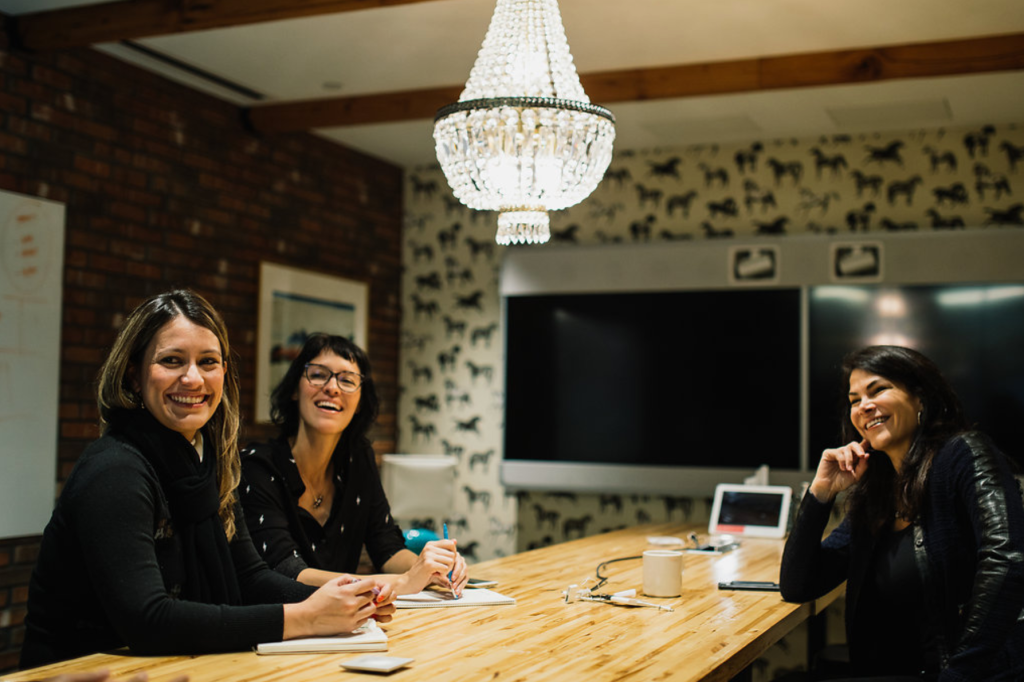 "Visiting Airbnb was one of the most enriching experiences of my career. Many things called my attention, like the importance of the culture and the purpose/mission. Many people asked me about the type of company I would like to build and highlighted the need to maintain a strong culture and a clear vision of purpose. All this is related to the people you will hire right after the founders as well as in the years to follow. So I heard: hire people who are better than you, always! I believe this one of the greatest lessons I ever had."

–Tatiana Pimenta
Airbnb is committed to supporting female leaders around the world. We hope that partnerships like the Sao Paulo Tech Women Prize will inspire other women to engage in the Brazilian startup ecosystem.
We are also proud to economically empower women through hosting, to help them pursue their entrepreneurial goals. Since Airbnb's founding in 2008, our female hosts have made $10 billion. Tatiana, one of the Prize's winners and an Airbnb host in Sao Paulo, exemplifies the importance of this contribution: "In a way Airbnb helped finance my company's existence. This year alone I made an extra income of R$10 thousand". Airbnb celebrates female entrepreneurs, and congratulates our winners Elisa, Maria Alice, and Tatiana on their accomplishments.