Airbnb's Lehane in Toronto: Beyond income, home sharing means jobs
The Economic Club of Toronto, Canada's premier podium for policymakers and business leaders from around the world, recently hosted Airbnb's Head of Global Policy and Public Affairs Chris Lehane as the keynote speaker on the benefits of home sharing in Toronto and around the world.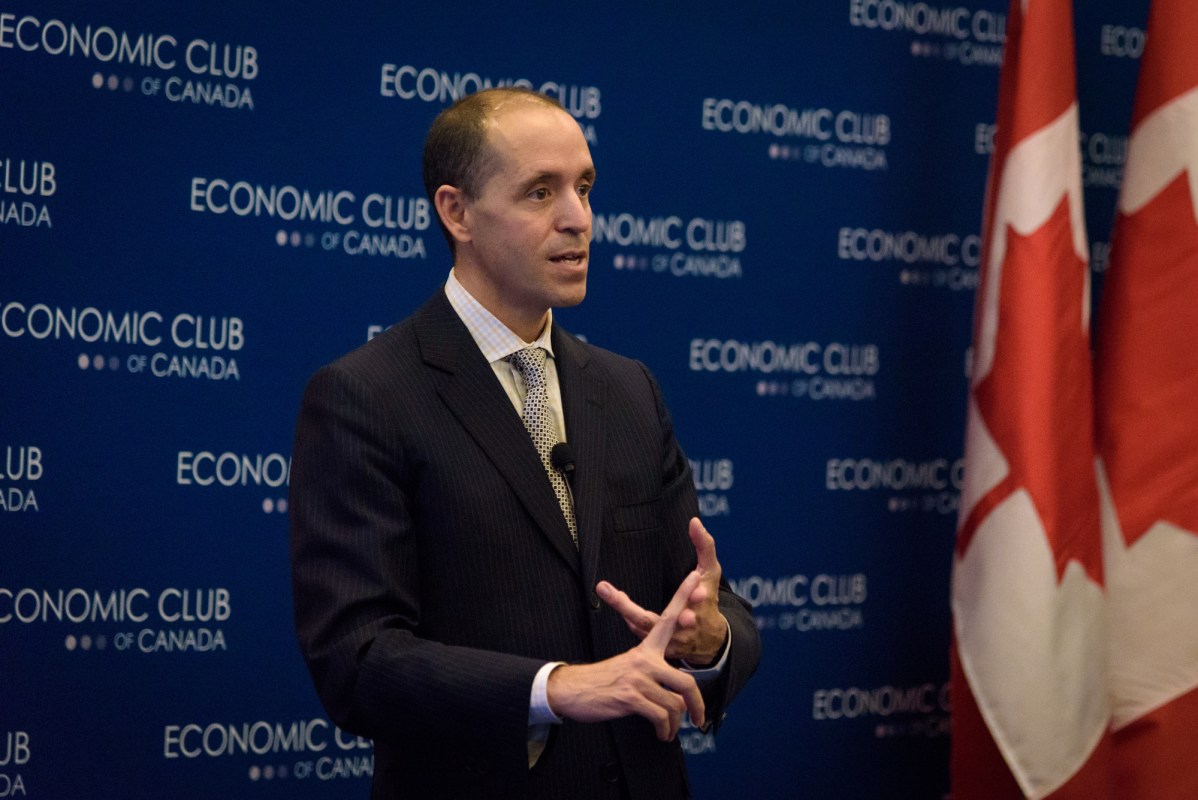 Lehane was accompanied by members of Airbnb's public policy team in Canada and several members of our Toronto host community, who are strong advocates for home sharing in their city.
Before launching into the many benefits the home sharing economy brings to Toronto, Lehane remarked upon Canada's valiant efforts to be inclusive and accepting of immigrants and refugees.
You should all feel exceptionally proud of what your country stands for in having spoken out and stood up.
Canada's efforts are very much aligned with Airbnb's core mission of creating a world in which everyone belongs. Brian Chesky, Airbnb's CEO, recently announced that the company would be offering temporary housing to refugees and those displaced by an immigration ban.
Lehane's keynote rested on the five key pillars of how the world is changing, including the growth of millennials in cities, technological advancements leading to increased connection, the future of sustainable living, and changing patterns in how people travel and work.
Citing the data from a recent study on the economic impact of Airbnb in Toronto, Lehane pointed out, "Our guests have spent $417 million in Toronto in 2016. We generated $292 million for the GDP and helped create 5,900 spin-off jobs. So, a real, significant economic impact for the city of Toronto through this platform."
As with all big, sweeping ideas that disrupt industries, home sharing faces its own unique set of policy challenges with various nuances to take into consideration on the local level. Lehane assured the crowd that Airbnb is working on creating fair regulations on home sharing by partnering with local governments on various initiatives, including tax collection and implementing core tenets of our Community Compact.
How do we make this work for everyone? That's really our commitment. We really do want everyone to benefit from this.
Lehane then provided a window into our most powerful advocacy tool, our host community, and described our commitment to creating over 100 Home Sharing Clubs around the world in 2016. "We have a different economic model where our hosts are very connected and then our guests who travel on [Airbnb] are having wonderful experiences. That allows us to have an advocacy community out there through home sharing clubs," he said.
In recapping the recent launch of Airbnb Trips, Lehane explained what makes Airbnb so unique in the travel and hospitality space within the tech industry. "We are all about people," he noted. "The types of trips and experiences we're offering are people to people trips. A robot can't do it. A machine can't do it. Artificial intelligence can't do it. And in a time period when many technology entities are looking to replace or displace humans, Airbnb is all about finding ways to use this platform to empower, create opportunity and enrich people's lives by using technology to connect people with people."
To learn more about Airbnb in Toronto, visit airbnbcitizen.com/toronto.