An Airbnb host-curated guide: find the Oltrarno artisans in Florence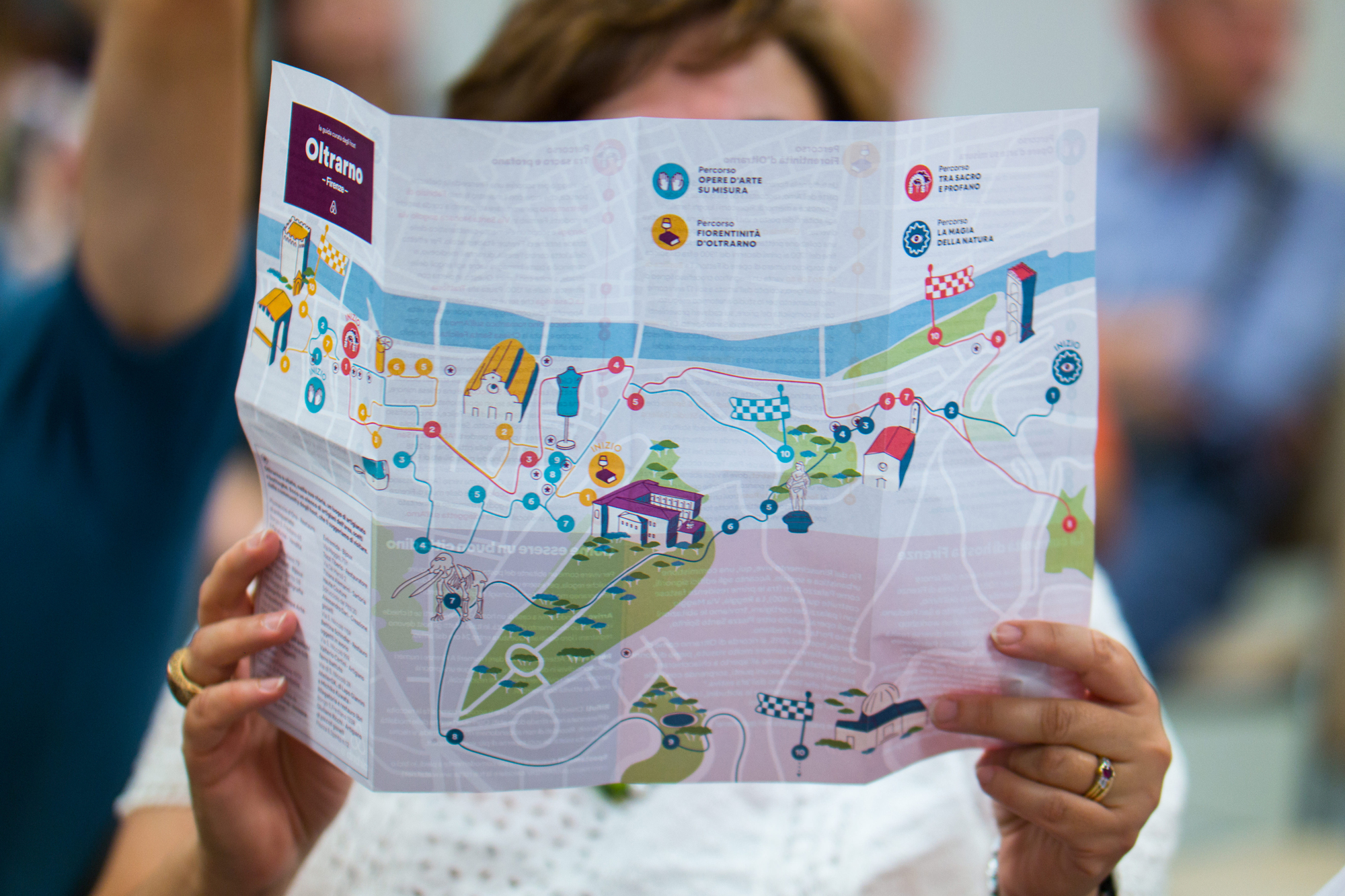 The history of Florence is endless, and the Airbnb host community is uncovering some of it. Hosts have helped develop a map that frames an authentic and lesser-known side of the city, the Oltrarno, on the left bank of Arno. It is an area where you can live and breathe history thanks to the artisans' workshops and monuments.
Locals call it "Dilladdarno" (which means, "over the Arno river"): Oltrarno shows an unusual city, less recognizable but nevertheless amazing, from Borgo San Frediano (an Italian writer Vasco Pratolini wrote a book dedicated to this neighborhood, Le ragazze di San Frediano), dotted with artisans' workshops. It stretches to the neighborhood of Santo Spirito, a gem where, in history, noble palaces rose next to working class homes.
The hosts attended a workshop organized by the Florence Home Sharing Club, and were also joined by local organizations such as the Italian Unesco World Heritage Sites Association, the Chamber of Commerce, and Alia (Tuscany Environmental Hygiene Services). Together they celebrated the beauty of these locations and their cultural value with pride. The meeting resulted in a unique local guide with a goal to illustrate the most beloved locations of all locals -from monuments and artisans' workshops, to gardens, views and traditional restaurants. The hope is that the guide would be helpful for first-time visitors in Florence, or to whoever wants to know more about the city.
Download, share and print the Oltrarno local guide: ITALIAN | ENGLISH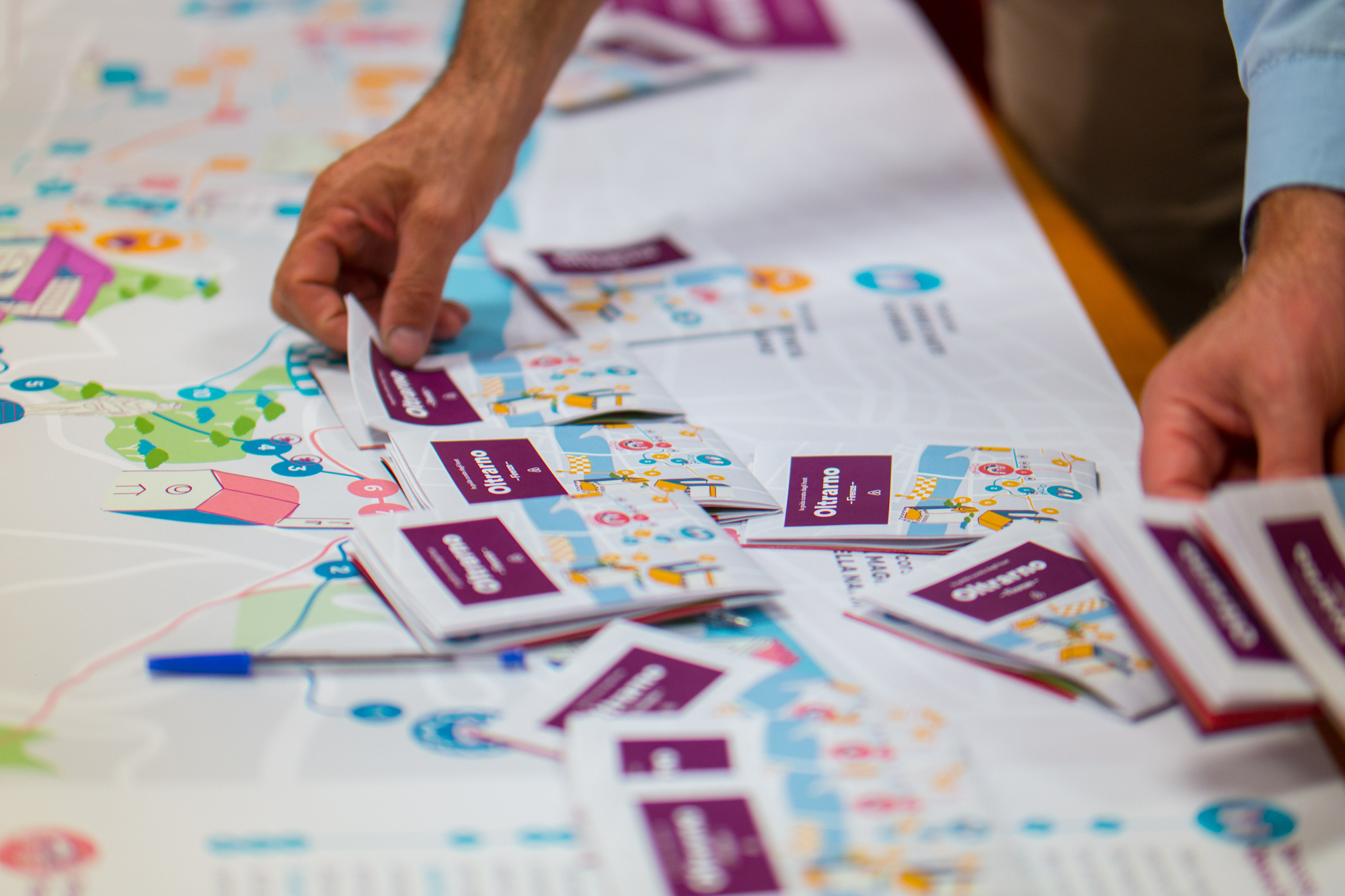 Every host contributed to a specific field, according to their knowledge or interest. Some hosts helped recall the history of the neighborhood, by pointing out monuments, while some mentioned not-to-miss panoramic points, others listed their favorite artisans in the area, the ones that who create magic through their artifacts. The workshop has been a chance for hosts to share the love for their city while also discussing relevant matters to the host community.
Oltrarno was described as a neighborhood that preserved its authenticity but that at the same time has been able to constantly re-adjust to today's needs. This has been done thanks to artisans who picked up local ancient traditions (and tools) and transformed them into something contemporary through artistic creativity, allowing them and their neighborhood to keep long-standing traditions alive.
Using the map is very easy. The visual shows four different tours dotted with local artisans' workshops – one is dedicated to nature, another to the art of manufacturing, one to leisure and another one that travels between the subject of the sacred and the profane with with picturesque Churches and beautiful landscapes. The map is integrated with a thorough list of artisans, all of who come recommended by hosts, for all those who'd like to discover the soul of this neighborhood. The map also reminds readers of the civic responsibilities in Florence and lists the golden rules one should always follow to be a good citizen, even as a temporary guest.
Curious about where these tours will take you? We are getting these four walking tours ready in September. They will be led by local hosts so that you can truly experience this unique neighborhood. Join us on the third weekend of September (14, 15).
Enjoy your walks!