An insider's guide to the Outer Richmond, with Yuka Ioroi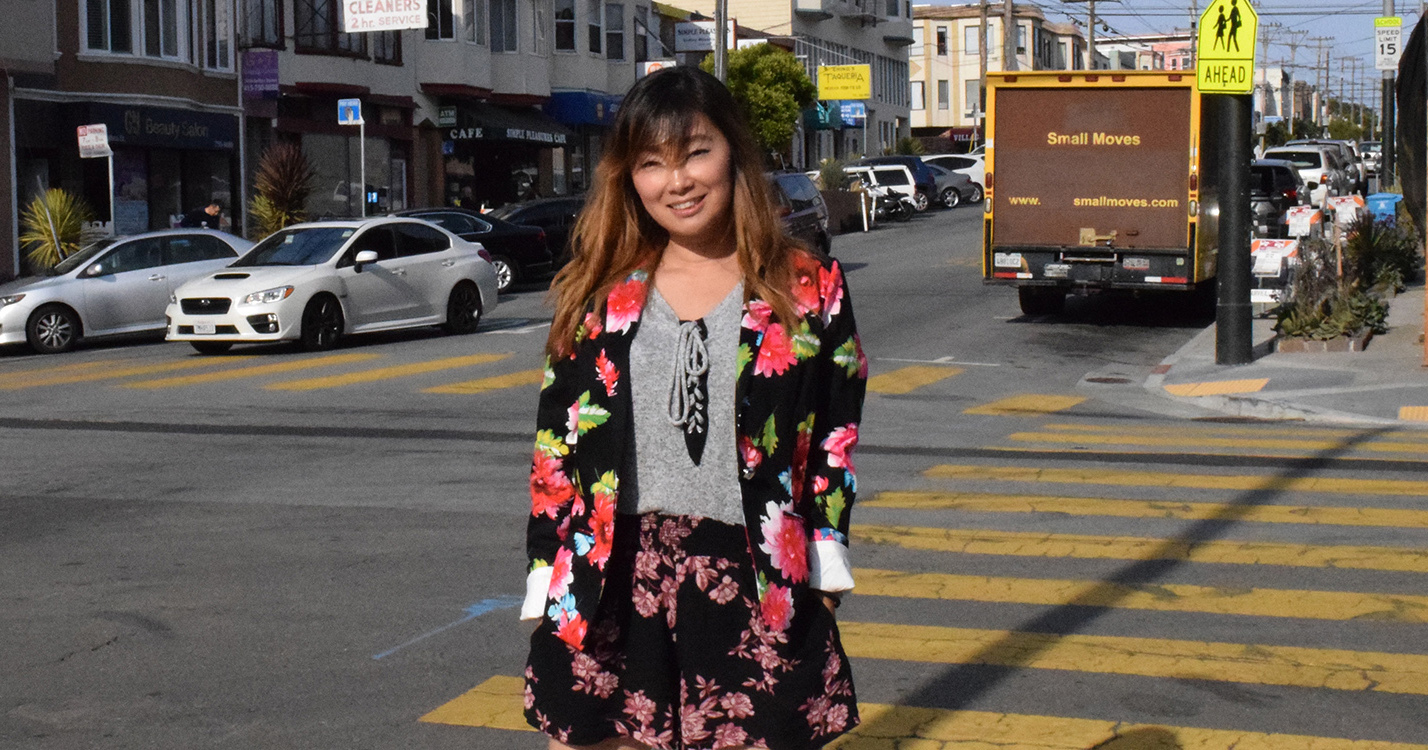 Balboa Village is one of San Francisco's best-kept secrets. Located in the Outer Richmond, the area balances the old-school charm and innovative spirit that defines San Francisco. When Yuka Ioroi moved to the City to fulfill her dream of starting a restaurant, she was committed to open a shop in a walkable, residential neighborhood.
Yuka opened her dream restaurant, Cassava, on Balboa Street in 2012, and has been working to promote the neighborhood's dynamic commercial corridor ever since. She co-founded the Balboa Village Merchants Association and serves as one of the area's most vocal advocates. We sat down with Yuka to highlight the neighborhood's gems, get her guide to the best of Balboa, and learn more about how Yuka sees Airbnb impacting her neighborhood.  
Tell us about Cassava. What made you and your husband want to open this restaurant?
My husband, Kris, and I met while we were working at the same restaurant in Los Angeles. We knew we eventually wanted to start our own restaurant together, but LA wasn't the right city at that time. When Kris was offered a job as Dominique Crenn's sous chef, we took that opportunity to come to San Francisco.
Kris worked at the restaurant with Crenn while I interned under a restaurant consultant to learn about the industry here. After that, we both felt ready, we saved money, and we opened Cassava in 2012.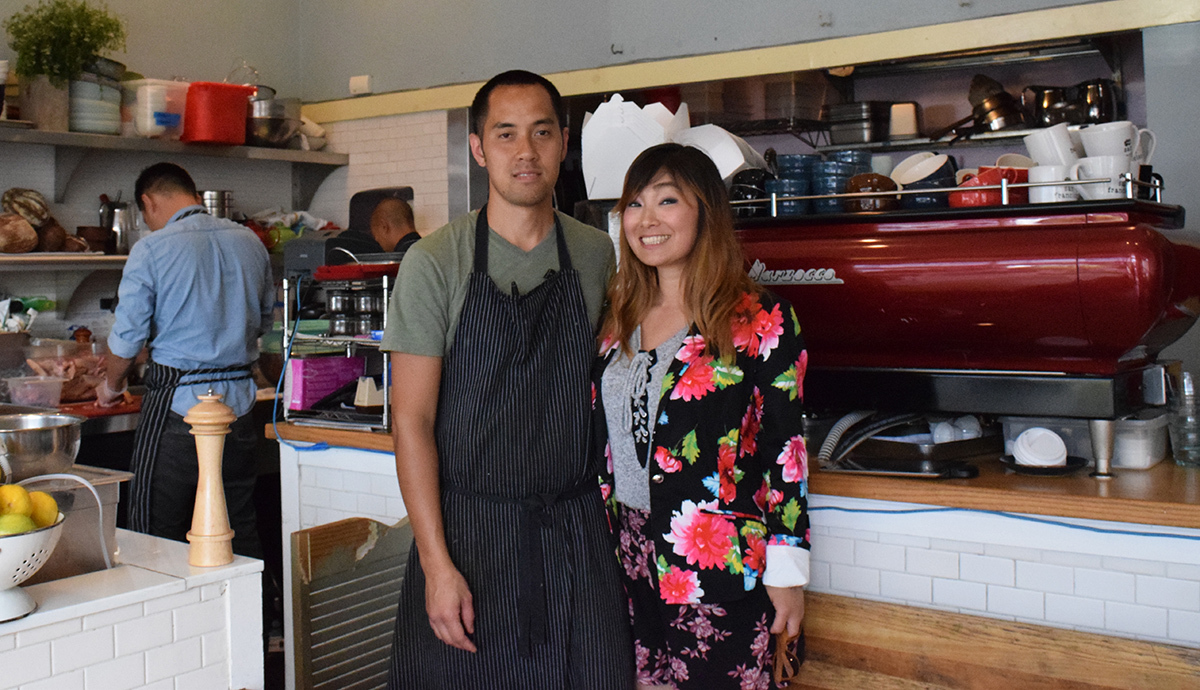 Yuka and Kris at Cassava
Every year, we've expanded on what we were doing. We started doing refined cafe food with Kris' fine dining technique. Then we added reservation-only pop-up seven-course tasting menus and that started expanding our clientele. Gradually, we decided to go all table service for brunch and now dinner is six nights per week and our biggest operation. So we just kind of added things here and there, little by little, and grew.
Let's talk shops—what are some of your favorite places along this block?
How did you get involved with launching the Balboa Merchants Association?
When we first opened Cassava, a few people had tried to start merchant associations in the neighborhood, but nothing had worked out. I wanted a merchant association here where people could exchange ideas and help each other get a bigger voice and bigger marketing power because that's how we can promote this neighborhood. So then, I started looking for people to help get a merchant association off the ground.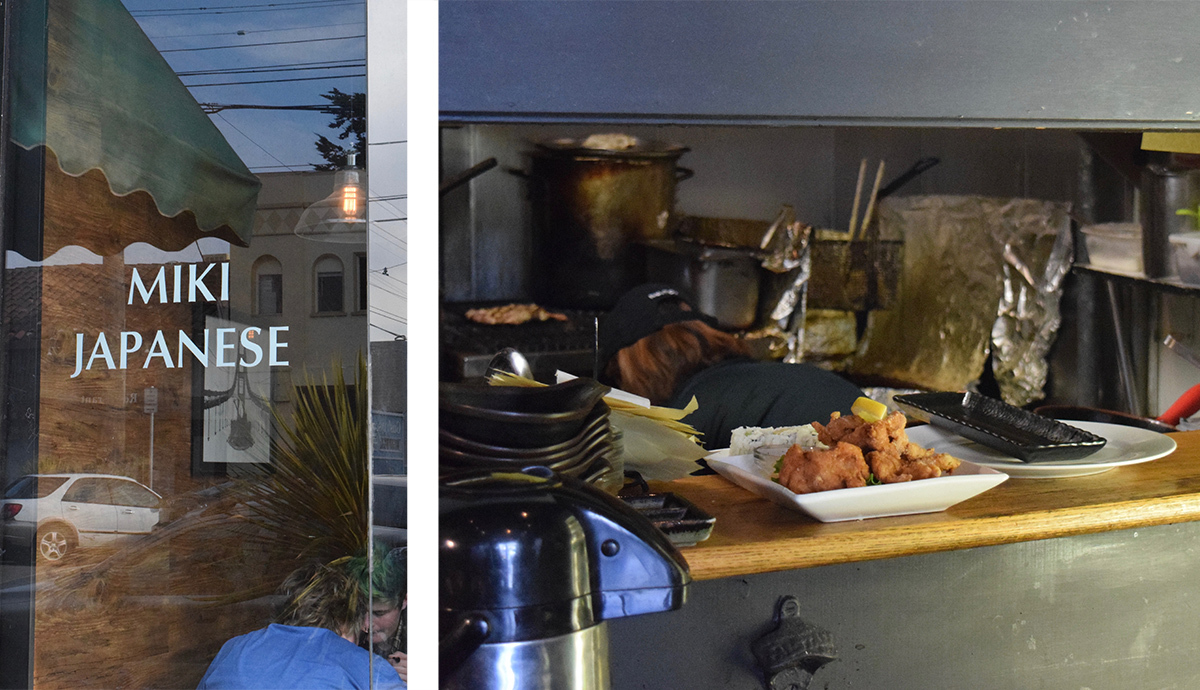 Miki Restaurant, a popular Japanese stop in Balboa Village
I met Marjan Philhour when she was organizing the Halloween Festival. She wanted to get the neighborhood merchants together. I was amazed at how she brought a crowd together, so I asked her to take a leading role in the association.
She introduced us to Henry Karnilowicz, from the San Francisco Council of District Merchant Associations, and Nick Belloni, who's been on the board of a lot of community organizations in the Richmond. Henry and Nick brought in the political and the community organization aspect. And now, our Merchant Association has gotten way further than we've seen before.
We hear there's an initiative to reduce cigarette litter? Tell us more about that.
Richmond residents really want to invest in their community. They're always thinking about ways to make the neighborhood better. The fight against cigarette butts is more visible now than it was before.
My friend, Pawel, told me about these ashtray cans he'd seen attached to light poles. We found out they were organized by the Surfrider Foundation and got in touch with the San Francisco chapter. They came up with this amazing effort to do a cleanup operation and then installed five "ash cans" right here.  
This initiative came together really quickly, got organized really well, and now it's bringing results.
How do you see Airbnb hosts and guest impacting the Richmond?
We don't have that many hotels in the Richmond. By having Airbnb hosts actively here and close to world-renowned resources and attractions, like the Golden Gate Park museums, I think they're providing more of what it's like to live in San Francisco.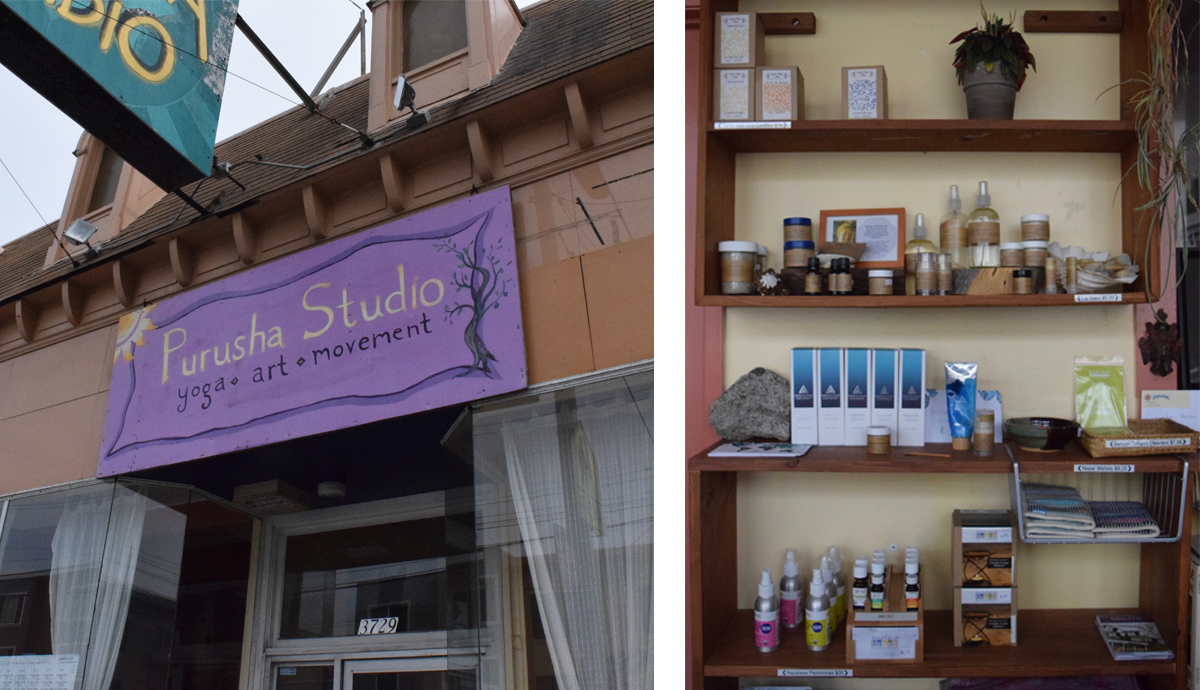 Purusha Yoga Studio offers workshops and daily classes for regulars and guests alike.
In our vicinity, there are such abundant nature blessings—Golden Gate Park, Ocean Beach, Land's End. We have one particular regular that comes to San Francisco whenever he can. He always stays in the Richmond—he loves that it's walkable and he can go to all these places.
Because more people are able to stay nearby, and so many of these places are walkable, Airbnb guests are visiting local shops more and more. Hopefully, they share their raving reviews with others!
Thank you to the Balboa Village Merchants Association and Yuka Ioroi. To learn more about the area, visit https://www.balboavillagesf.org/.