Ashley's Excelsior
After stumbling upon Carnaval in the Mission, Airbnb host Ashley decided she would move to San Francisco. When she arrived two years later, she nestled into the Excelsior and has stayed ever since.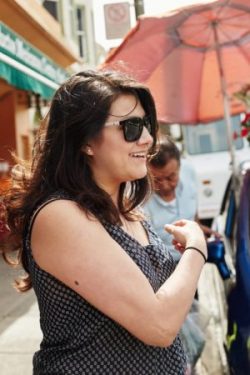 "I didn't know San Francisco very well," she recalls. "What I noticed about the neighborhood was that [it] had every resource I needed… As of yet, I've not found any offer in SF better than what I have now."
More than anything, Ashley loves living in a multigenerational, multicultural community. "I've gotten lucky with really great neighbors," she notes. "We meet for neighborhood safety meetings and on Monday morning for street cleaning in our PJ's."
Beyond her block, Ashley sees the same values across the Excelsior. "I feel and see that there is an open invite to all cultures to come celebrate and share in experiences across the neighborhood." Ashley explains, "Our small family owned business[es] close shop to celebrate family in town, staff vacations to Thailand, cultural holidays, Halloween, Chinese New Year, Dia de los Muertos. [It] shows me that family, traditions, and heritage comes first in this neighborhood."
Ashley notes, "I especially love that, on my corner, I have the opportunity to enjoy sushi, donuts, Thai, Korean, Filipino, Italian, Mexican, Salvadorian, and hunan every day — along with open markets with fresh fish, fruit, and meat if I want to cook."
60% of Airbnb guests in San Francisco say they visited local businesses based on their host's recommendation. Though guests can easily walk around the neighborhood to find something they like, Ashley highlights her favorites.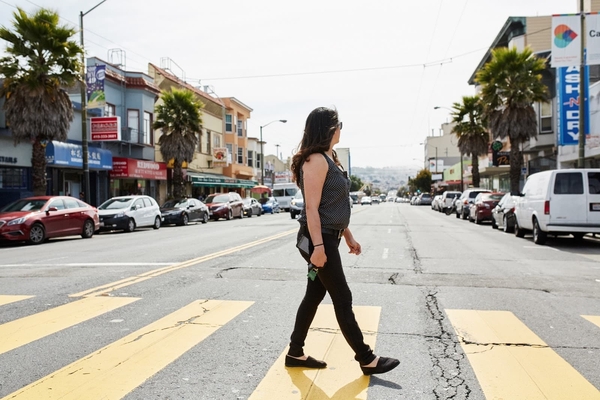 For guests seeking a night out, Ashley suggests they start with seafood ramen at Hwaro, followed by a game of pool at Rocks Den, and end with a nightcap at Pissed Off Pete's.
At Sushi Raw, Ashley insists upon the deep fried Spicy Salmon and Taraval Street rolls. Going often enough herself, she has a favorite table at nearby Zab Thai. "I've met all the family members running the Glaze Donut and sandwich shop. And the staff at Casa Lucas and Red Sea Pizza are the best!"
On a wall in her apartment, Ashley displays an article about the Excelsior's history. "[What] I want to share with my guests is that the Excelsior means '"Ever Upwards" – a positive mantra hoping to always improve… I think people who still live in this neighborhood know the struggle to stay in the city. I want guests to know a small community wanted to invite them in and share."
"I hope to one day make this neighborhood a permanent home," Ashley added. "Although if I have to leave, it will always be home." Learn more about small business in the Excelsior. 
See more of Ashley's recommendations at abnb.co/theexcelsior.