Airbnb is giving Malaysian literary fans a "novel" opportunity to spend one night at BookXcess, the largest bookstore in Malaysia. For one night only, Airbnb will transform a space in BookXcess' latest outlet at Tamarind Square, Cyberjaya, into an exclusive bedroom for a sleepover. For the first time, your bedtime will not be an issue, and you can fall asleep to the variety of literary adventures that awaits you.
The newly opened BookXcess branch at Tamarind Square will be listed on Airbnb from September 29-30, offering one lucky winner and a guest the chance to stay at the bookstore for the weekend. The "Once Upon a Sleepover" contest aims to encourage a love of reading and the idea that books enable people to travel to a different world.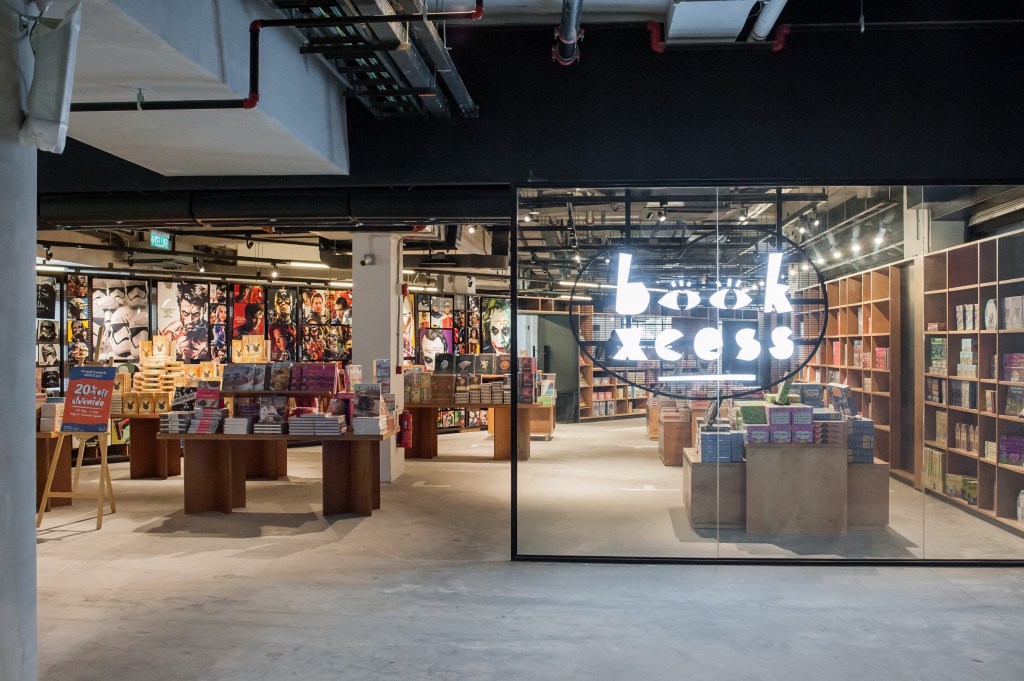 What is it like to run a bookstore that is home to half a million books? The winning pair will gain an immersive experience in bookstore management and be their own boss for a day. The host will be giving an exclusive behind-the-scenes on how to run a bookstore. There, you can live out your dreams as you work the register, learn how to pick books for the store, learn how to pick books for the store and interact with customers.
Also – hold on to your bookmarks – there will be a "Grab-&-Go" session where winners can take home as any books as they can 'grab' in two minutes! Do note the house rules though!
No chewing on books unless you are a bookworm

No loud music that might disturb others, have some "shelf"-awareness

Do not attempt to stack the books into a fort. We have a bedroom for you.

If you see any dragons, do not disturb them, it's just your imagination.

Do not judge a bookstore by its cover. As there will be no bathing facilities at BookXcess, there will be an Airbnb for the winners to freshen up.
Before bedtime, winners will be part of a late-night book club, hosted by BFM89.9's Umapagan Ampikaipakan, to discuss books that inspire travel the most. Following their overnight stay, winners will be the author of their own adventures where they write about the special hyper local Airbnb Experience they are going on.
"Travelling is a great way to decompress and catch up on your favourite reads.

Beyond just booking a home with a conducive reading space such as a living room, Airbnb enables travellers to pack light and borrow a book from their hosts' bookshelves. With more than five million homes, travellers not only have a global library at their fingertips, but can also gain invaluable insights from connecting with their Airbnb hosts who can recommend local books and bookstores to explore."

Siew Kum Hong, Regional Director of Airbnb, Asia Pacific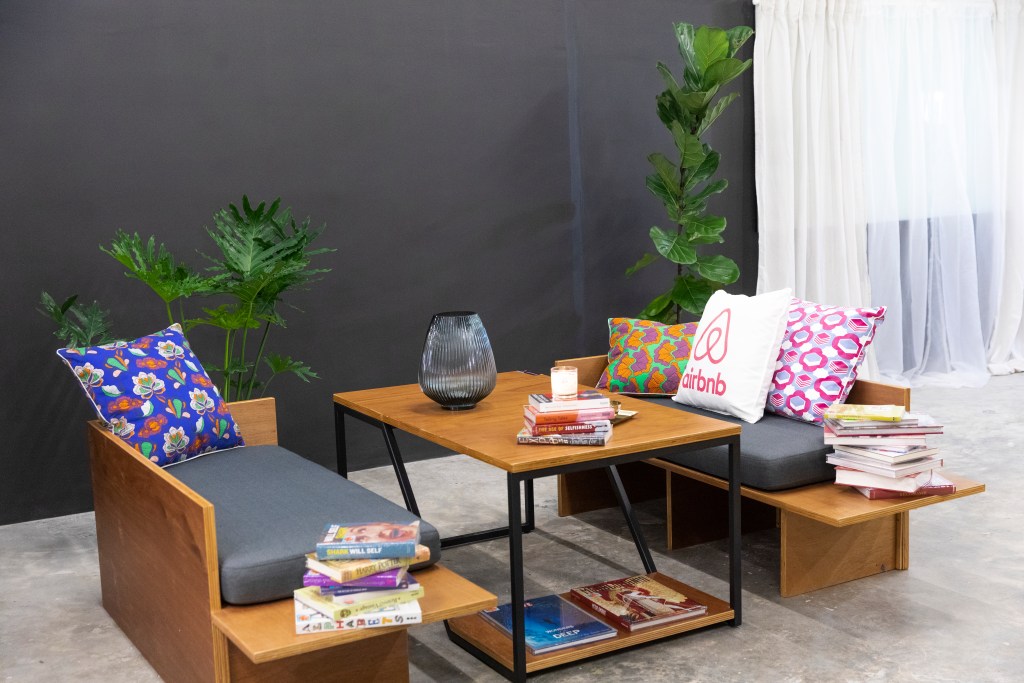 "We are excited to partner with Airbnb on this exciting project. We always believe that reading can create an opportunity to inspire people to dream bigger and to travel through the books.

Just like travelling, reading also takes people on a journey as the plot thickens. This event with Airbnb further strengthens the possibility for bibliophiles to live in their dream bookstores and libraries. We're humbled to be the chosen store in Malaysia to give this unique experience to the lucky winner."

Andrew Yap, Founder of BookXcess
By encouraging travellers to connect with local Airbnb hosts' and their bookshelves, it further promotes a connective and sustainable way of travelling. The campaign also aims at empowering local communities and businesses; beyond BookXcess, guests can feel at home with local artisans building out the space –  Kedai Bikin, Real.m, Tish Lifestyle, Hive Remedies and Roots Remedies.
Contest Entry Details:
For a chance to win, travellers must answer the question of what their favourite book (genre and title) to travel with and why. Enter by 11:59 PM (Kuala Lumpur time zone/GMT+8) September 20, 2018. The listing page will include the instructions for the submission of the entries. Winners will be flown in from anywhere in Malaysia. For eligibility requirements and full contest terms and conditions, please see the listing page.
About Airbnb
Founded in 2008, Airbnb is a global travel community that offers magical end-to-end trips, including where you stay, what you do and the people you meet. Airbnb uniquely leverages technology to economically empower millions of people around the world to unlock and monetize their spaces, passions and talents to become hospitality entrepreneurs. Airbnb's accommodation marketplace offers access to millions of places to stay in more than 191 countries, from apartments and villas to castles, treehouses and B&Bs.
With Experiences, people can see a different side to a destination through unique, handcrafted activities run by locals, while a partnership with Resy provides access to the best local restaurants in selected countries. All of this is brought together in one easy-to-use and beautifully designed website and app. www.airbnb.com/press
About BookXcess
BookXcess has built a reputation for offering a wide selection of books – from bestselling novels, children's books, cooking and architecture to literature, history, evergreen classics and décor – at hugely discounted prices. As a remainder bookstore, it offers a wide range of overprinted and unsold copies from publishers around the world. The company's primary aim is to encourage the joy of reading by making books available at affordable prices.
BookXcess opened its first outlet in Amcorp Mall in 2006, and have retail outlets at the Starling, as well as gift stores called BookXcess XS in 1 Utama, SS15 Courtyard, Centro Mall, Klang. In 2018, BookXcess also introduced Malaysia's biggest 24-hour bookstore at Tamarind Square, Cyberjaya.The company also offers online shopping at bookxcessonline.com to meet the needs of customers outside the Klang Valley. BookXcess is also well-known for organising the annual Big Bad Wolf Book Sale, the world's biggest book sale under a single retailer.