Airbnb, the world's leading community-driven hospitality company, provided a local mother-daughter duo the exclusive opportunity to spend a magical night at the largest bookstore in Malaysia as part of its "Once Upon a Sleepover" contest, leaving them with a memorable tale to tell.
Airbnb transformed a space in BookXcess, Tamarind Square into an exclusive home just for one night, where Shila and her daughter Alyssa lived out their dreams of spending the night surrounded by half a million books. Through an immersive experience, they got to learn the inner workings of running a bookstore, as well as attended a book club session with like-minded individuals, and took home a complimentary basket full of books!
The contest, which aimed to encourage a love of reading and instill the idea that books enable people to travel to a different world, required participants to answer a simple question: What is your favourite book to travel with and why? Shila beat over 80 entries with her answer of 'The Little Prince' by Antoine De Saint-Exupery. She explained, "The book taught me since I was young that when travelling to where others call home – be it countries or planets – everything may be different and unfamiliar, but it's not necessarily a bad thing as long as we have an open heart and mind. … I'm so glad I got to bring my daughter along to experience this as it's a once in a lifetime opportunity. It's truly a dream come true for book lovers like us."
"Travel and reading are similar in the sense that they can take you on an adventure, help you leave the worries of everyday life behind, and see the beauty of the world around you.  While the 'Once Upon a Sleepover' contest has ended, Airbnb will continue to delight book lovers around the world – not only do we enable travellers to pack light as they can borrow a book from their hosts' bookshelves, they can also receive recommendations from hosts on local bookstores to explore, or even book a stay in legendary authors' former homes, and sign up for literature-related Experiences."

Siew Kum Hong, Regional Director of Airbnb, Asia Pacific
"We are delighted to host Malaysia's first ever sleepover in a bookstore with Airbnb, and provide such a unique and unforgettable experience to Shila and Alyssa through this contest. Just like how The Little Prince inspired Shila to have an open heart and mind, we constantly encourage people to explore different genre of books and widen their horizon to achieve their dreams. We strongly believe that reading allows for the minds to escape to a land of adventure, knowledge and creativity."

Yu Jeen Chua, Chief Product Officer, BookXcess Sdn Bhd.
In conjunction with the "Once Upon a Sleepover" campaign, please see below for a few notable Homes and Experiences (selected as a taster to inspire and illustrate) that would also take you on a literary adventure, literally.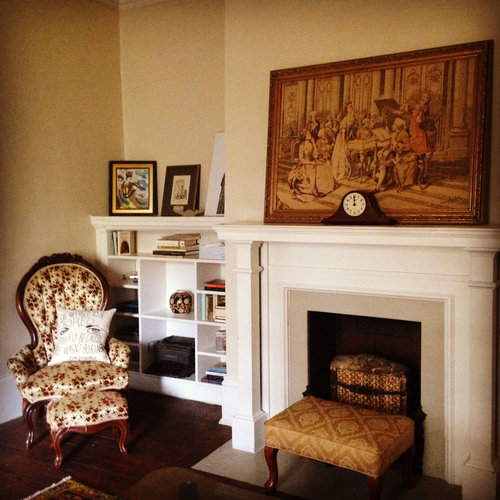 The Fitzgerald Home – Montgomery, Alabama
High atop the native magnolia trees sits a quaint two-bedroom apartment housed in the former home of Jazz Age celebrities F. Scott & Zelda Fitzgerald. This historic home houses the only museum in the world dedicated to this famous people. The family lived here from 1931 until 1932, writing portions of their respective novels, "Tender Is The Night" and "Save Me The Waltz" during their time here.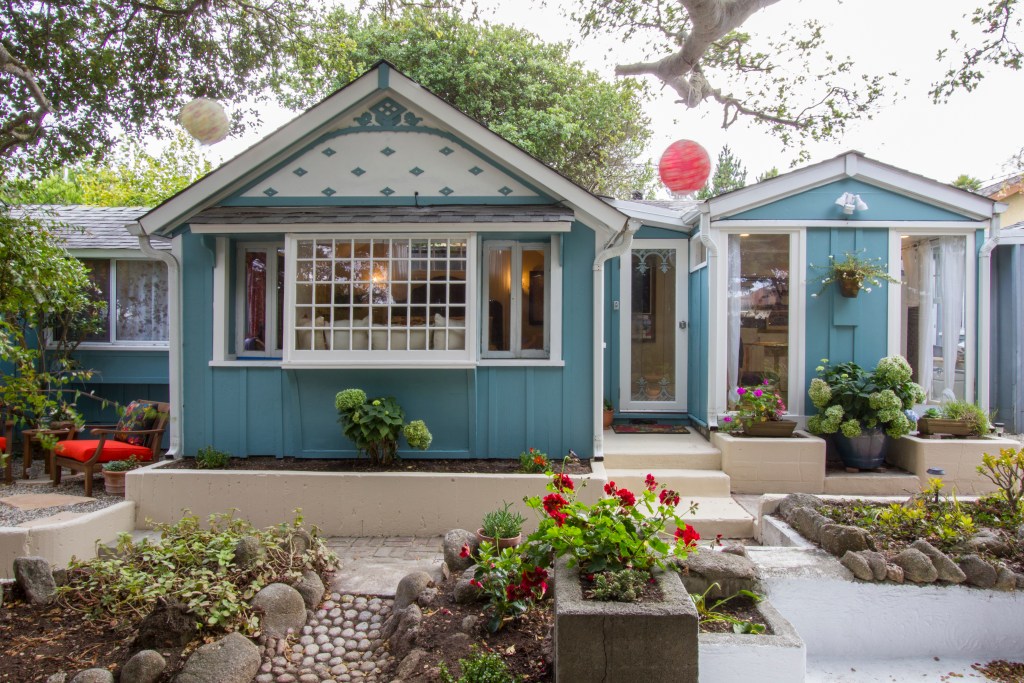 Historic John Steinbeck's Writer's Studio – Pacific Grove, California
This studio has a unique and rich literary history, having belonged to John Steinbeck in the early 1940's. He used it as his writing studio and worked on novels including The Sea of Cortez while living here. It has been renovated to pay homage to the period and history of the property. It has a masculine and sophisticated, yet romantic feel.
After Hemingway – Havana, Cuba
Many look for the places Hemingway frequented in Cuba and end up in touristy bars like El Floridita, but his relationship to Cuba went far deeper. Together with your host, Lisandra, travel the same rocky road he walked after having a few drinks in town, then find his old warehouse, the amazing garden, and finally his home: Finca Vigia.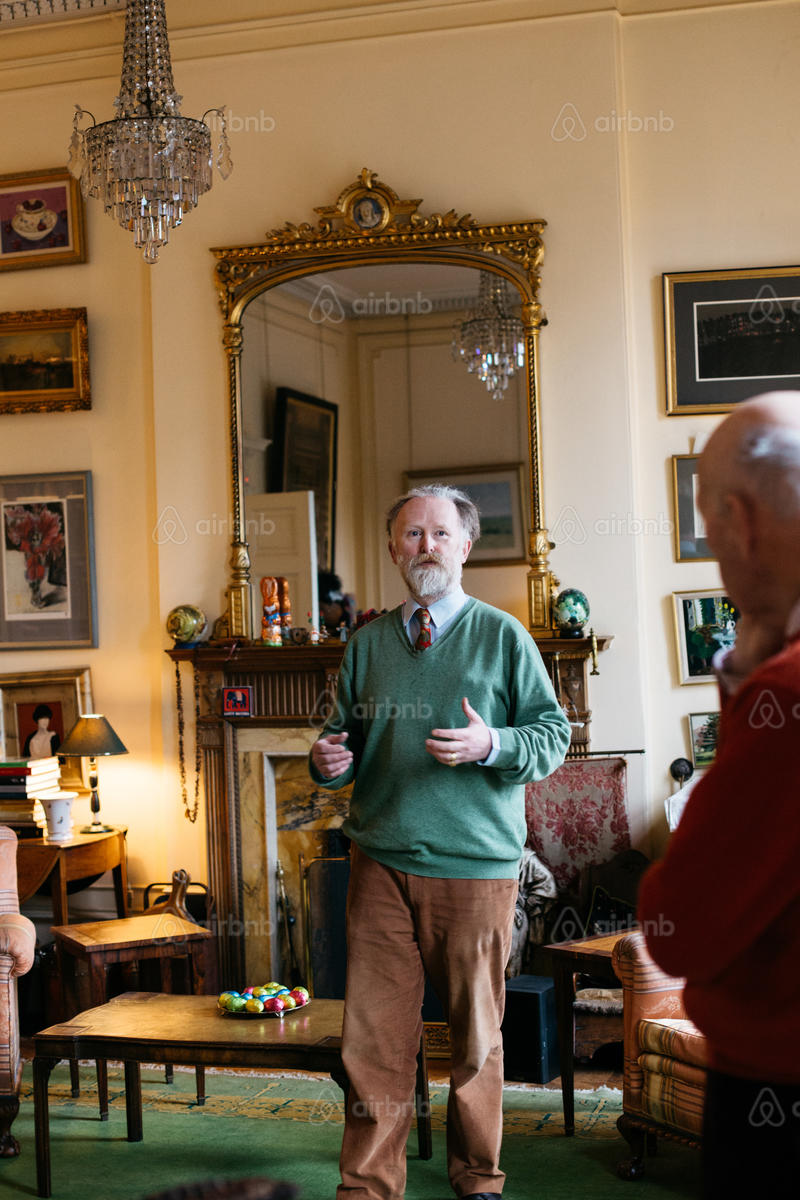 Drink tea in a famous author's home (Robert Louis Stevenson) – Edinburgh, Scotland
The Stevenson House is the historic childhood home of Robert Louis Stevenson, author of "Strange Case of Dr Jekyll and Mr Hyde," "Treasure Island," and other famous works. You'll get the unique chance to see behind the facade of a historic building in Edinburgh's New Town, and learn more about life in Stevenson's day and now from your host, John, who grew up in the same home. At the end of the day, you'll be treated to home-baked cakes and tea or coffee in the formal dining room.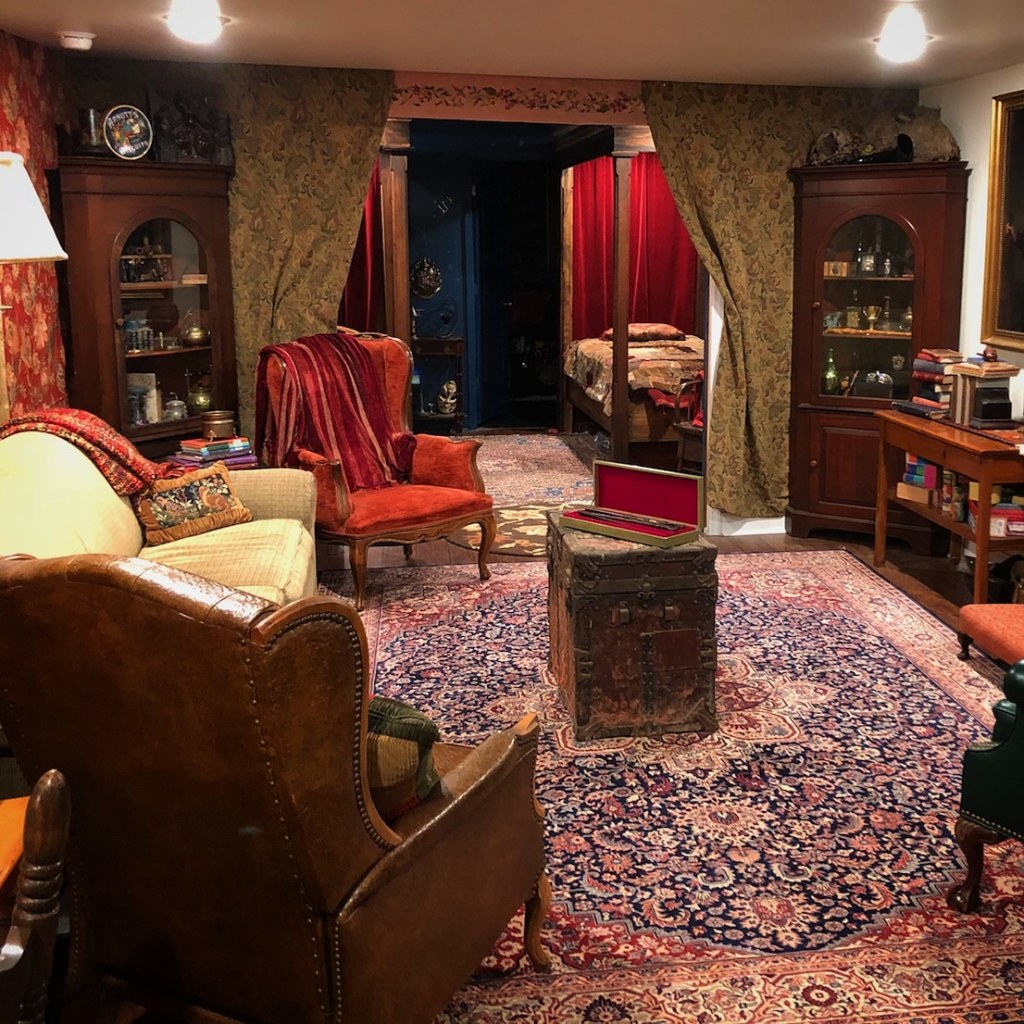 Harry Potter Fan's Dream –  Chickamauga, Georgia
Inspired by everyone's favourite school of witchcraft and wizardry, this cozy home is full of treasures in honour of Harry Potter and friends, and is full of charm and magic to explore during your stay. 303 and 1/3 is a wizarding getaway nestled under the stairs, away from the prying eyes of Muggles. It is an inviting and truly wonderful place filled with magical relics, games to play, books to read, movies to enjoy, and things to explore and experience.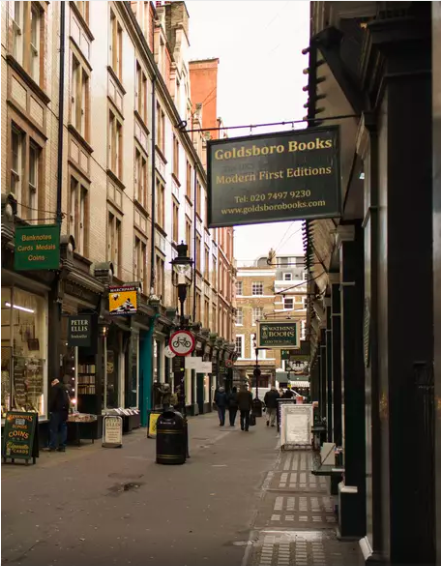 Harry Potter's London for Muggles – London, United Kingdom  
Step through the brick wall and feel the magic of Harry Potter's London. From the secret location of the Leaky Cauldron to the inspiration for Knockturn Alley, your hosts Amy and Mark will take you on a walking tour of the iconic sights featured in the films and the magical places that inspired JK Rowling's imagination. There will be trivia rounds to keep you on your toes and truly test your knowledge of the Harry Potter world. Get ready to be transported to the wizarding world!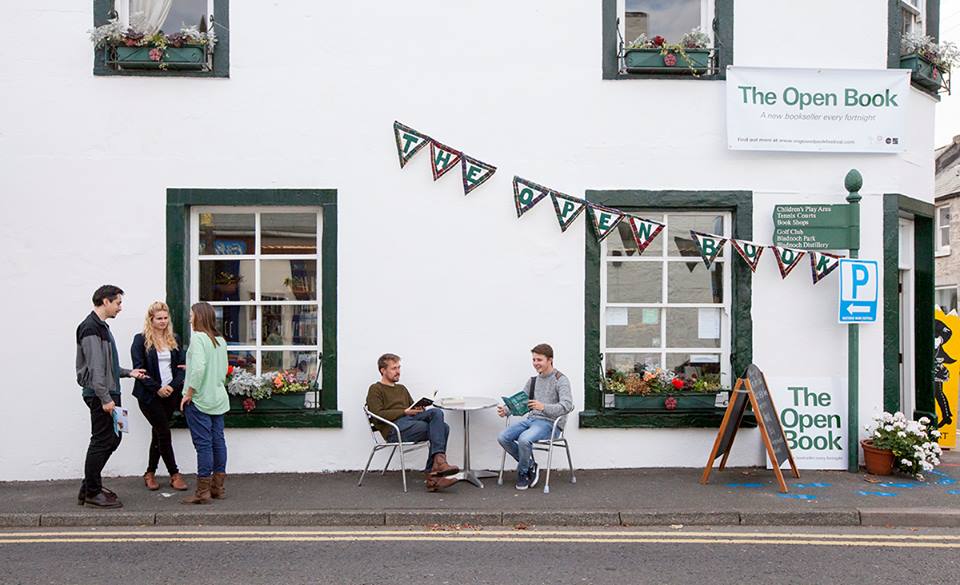 The Open Book – a bookshop holiday! – Wigtown, Scotland
For those who missed out on the "Once Upon a Sleepover" contest but would still love the opportunity to run their own bookstore, you can book this bookshop holiday! Nestled into the pristine lowlands, The Open Book is a charming bookshop with apartment above in the heart of Wigtown, Scotland's National Book Town. Live your dream of having your very own bookshop by the sea in Scotland for a week or two. The first ever bookshop holiday / residency experience, Scotland's National Book Town welcomes you to play-bookshop for a week or two. You'll get your very own apartment and bookshop below, supported by a team of friendly volunteers to make your trip as lovely as possible.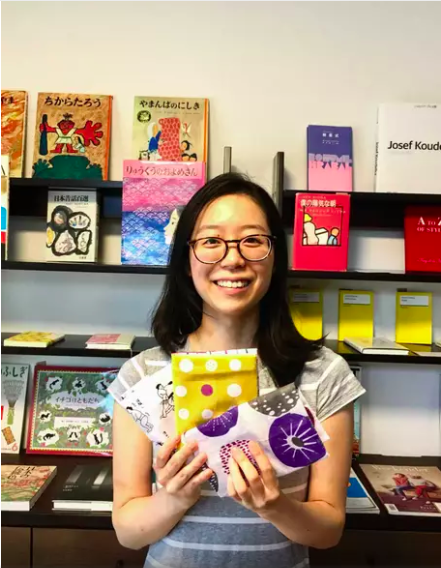 Sew your own book cover with an author – Tokyo, Japan
Saki is an author who opened her own bookshop to allow others to discover Japanese authors and attract book lovers to Japan. Join her at her bookstore as she'll teach you how to make your own original book cover simply by cutting a cloth and sewing – this is an important part of Japanese culture. You'll get to choose a book you like from Saki's bookstore, as well as a cloth design of your choice. While you can find book covers in bookstores and stationary shops all around Tokyo, making your very own unique one will help you to remember your visit for years to come.
All Homes and Experiences referenced are intended purely to inspire and illustrate. Airbnb does not recommend or endorse specific Home listings or any other Homes or Experiences on the Airbnb platform.
About Airbnb
Founded in 2008, Airbnb's mission is to create a world where people can belong through healthy travel that is local, authentic, diverse, inclusive and sustainable. Airbnb uniquely leverages technology to economically empower millions of people around the world to unlock and monetize their spaces, passions and talents to become hospitality entrepreneurs. Airbnb's accommodation marketplace provides access to 5+ million unique places to stay in more than 81,000 cities and 191 countries.
With Experiences, Airbnb offers unprecedented access to local communities and interests through 15,000 unique, handcrafted activities run by hosts across 1,000+ cities around the world. Airbnb's people-to-people platform benefits all its stakeholders, including hosts, guests, employees and the communities in which it operates.
https://news.airbnb.com/book-lover-wins-dream-sleepover/
About BookXcess
BookXcess has built a reputation for offering a wide selection of books – from bestselling novels, children's books, cooking and architecture to literature, history, evergreen classics and décor – at hugely discounted prices. As a remainder bookstore, it offers a wide range of overprinted and unsold copies from publishers around the world. The company's primary aim is to encourage the joy of reading by making books available at affordable prices.
BookXcess opened its first outlet in Amcorp Mall in 2006, and have retail outlets at the Starling, as well as gift stores called BookXcess XS in 1 Utama, SS15 Courtyard, Centro Mall, Klang. In 2018, BookXcess also introduced Malaysia's biggest 24-hour bookstore at Tamarind Square, Cyberjaya.The company also offers online shopping at bookxcessonline.com to meet the needs of customers outside the Klang Valley. BookXcess is also well-known for organising the annual Big Bad Wolf Book Sale, the world's biggest book sale under a single retailer.