Bringing Home Sharing to the Illinois Hispanic Chamber of Commerce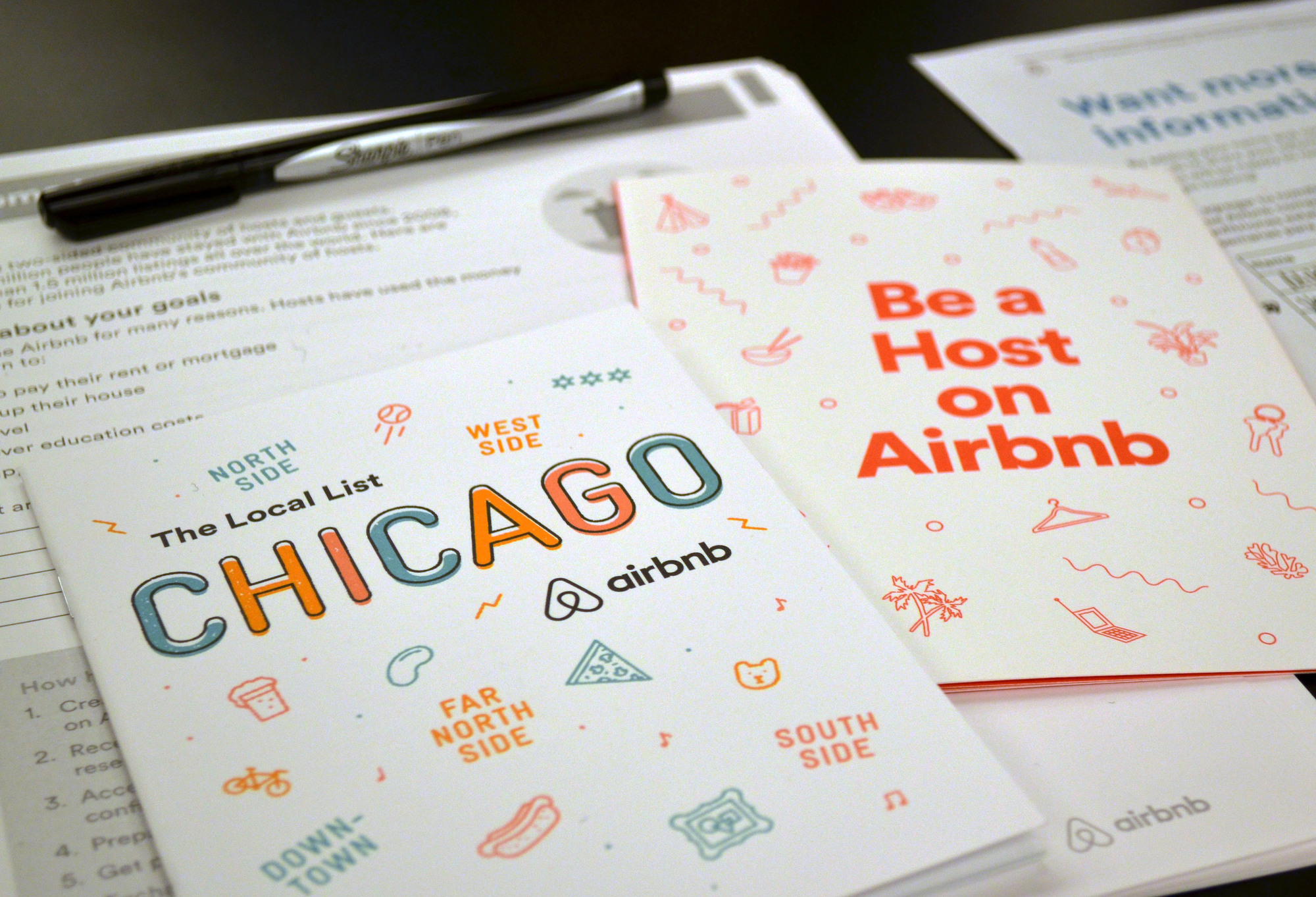 Airbnb was recently honored with the opportunity to attend, present, and meet with community members at the Illinois Hispanic Chamber of Commerce's Make the Connection Conference in Chicago.
Every year, the event brings together thousands of thought leaders, business owners, and influential decision makers to learn about new business trends and opportunities, hear from inspiring leaders and companies, and form lasting professional connections.
As first time participants, our goal was to demystify home sharing by providing information on how to begin hosting and connecting prospective hosts with home sharing leaders across Illinois.
We also sought to explain how hosting can be an invaluable economic opportunity for underrepresented communities and shared new data on how it is already being used to make extra income around the world.
On the event floor, we set up an information kiosk to meet with as many people as possible and throughout the day, our team had the chance to speak with hundreds of attendees. In addition, we were also thrilled to have one of the Senior Campaign Managers from our Business Affairs team, Luis Hernandez, speak on a panel about the sharing economy to help explain how it will grow and shape the future of business.
Working with the Illinois Hispanic Chamber of Commerce was an incredible experience for the Airbnb team in Chicago and a meaningful chance to reach out to an important community.
Moving forward, we are excited to continue with similar programs and partnerships, and we are already reaching out and working with prospective hosts, guests, and local Host Clubs, to create resources and connections that will improve home sharing in Chicago.