DC 8 small business spotlight: The Cakeroom, Ward 1's immigrant-owned bakery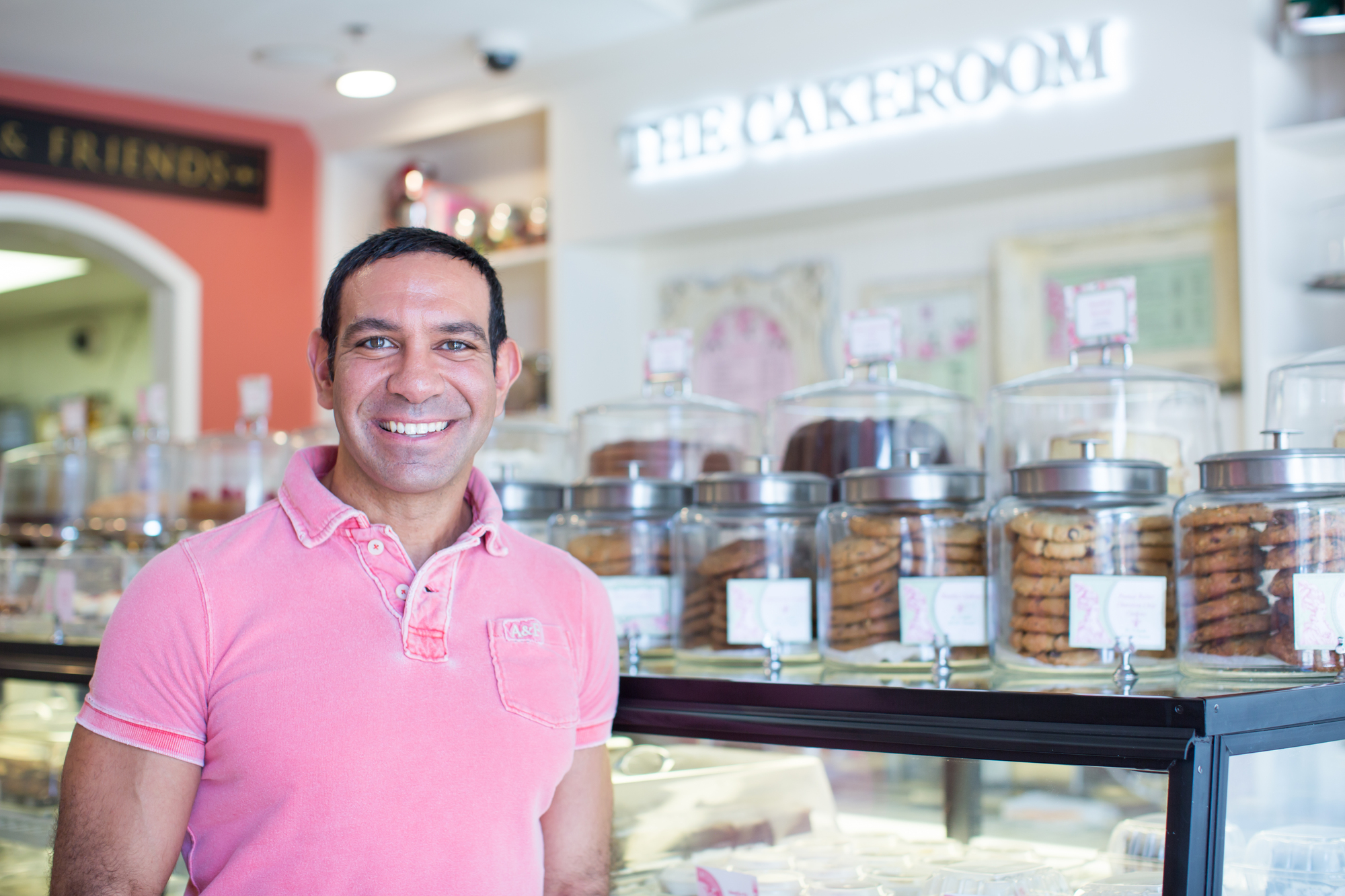 The DC 8 Spotlight Series features small business owners throughout the District of Columbia – representing each of the eight wards – who are all signatories to a letter of support for Airbnb in DC.
Meet Fadi.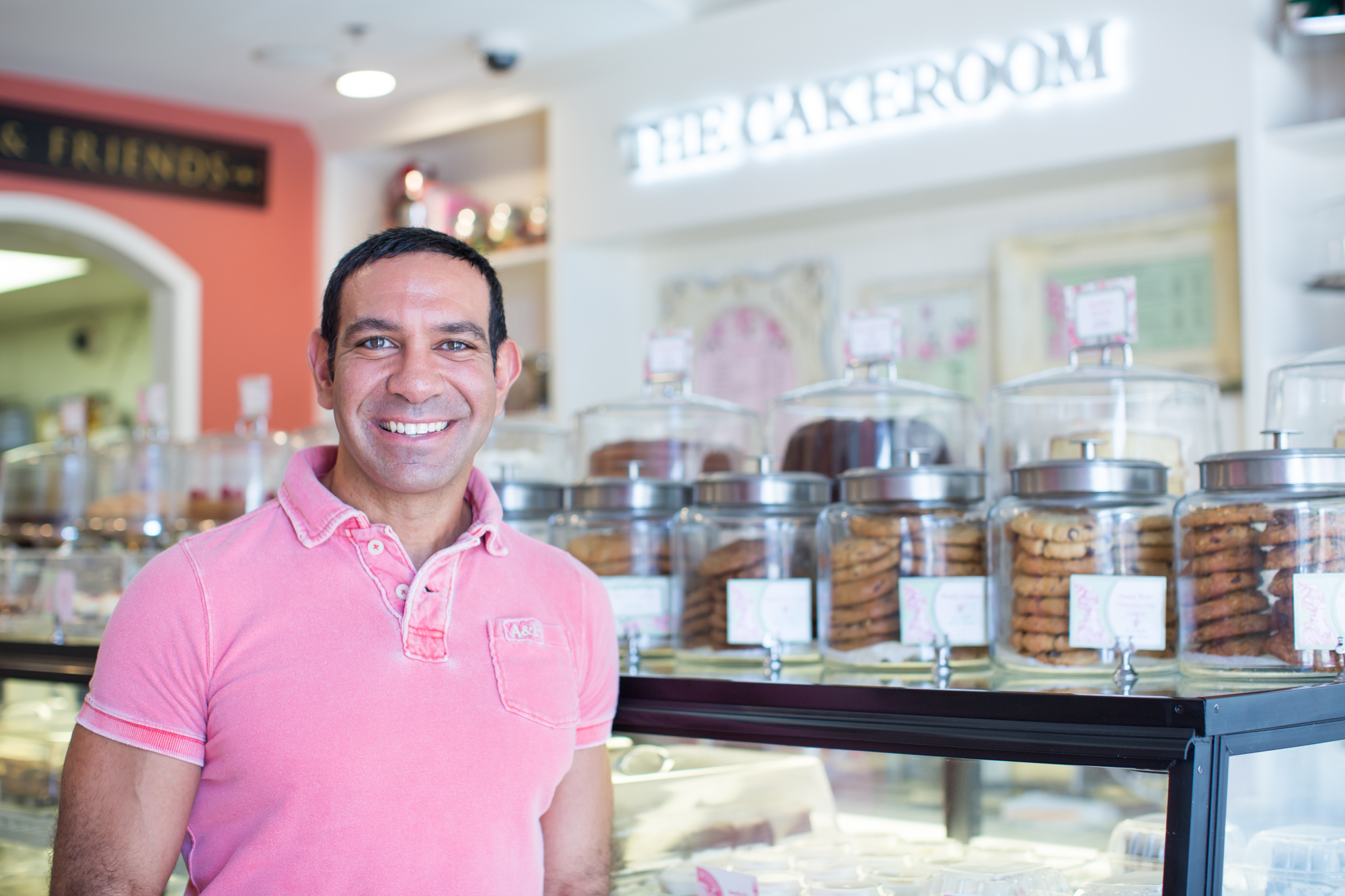 Perched squarely at the intersection of Florida Avenue and 18th Street NW in Adams Morgan is local fixture, The Cakeroom. With its hot pink facade and inviting decor, The Cakeroom is a storefront not to be ignored. Enticed by the scent of freshly baked custom cakes and sweet treats gingerly displayed in glass cases, those who enter the local boulangerie might be unaware that they're entering someone's very own American dream.
"I grew up in this American oil company compound in Saudi Arabia where all my American friends would always bring in cupcakes for their birthdays and I was always jealous because my mom never made those things. So I started baking when I was a kid," Fadi explained.
Fast forward several years later and what was once a weekend hobby turned into a career path.  Having attended William & Mary for college, Fadi knew he wanted to return to the States. "Several years after college I was working in Saudi Arabia. There wasn't much to do on the weekend, so I got a Kitchen-aid and got the courage to experiment more." Soon after, Fadi set up his first bakery, Sugar Daddies, in Jordan, where his parents had retired.  By living with his parents in Jordan, Fadi was able to save money to invest in his business with the goal of immigrating to the U.S. "I'm not an American citizen," he explained. "My bakery was my way."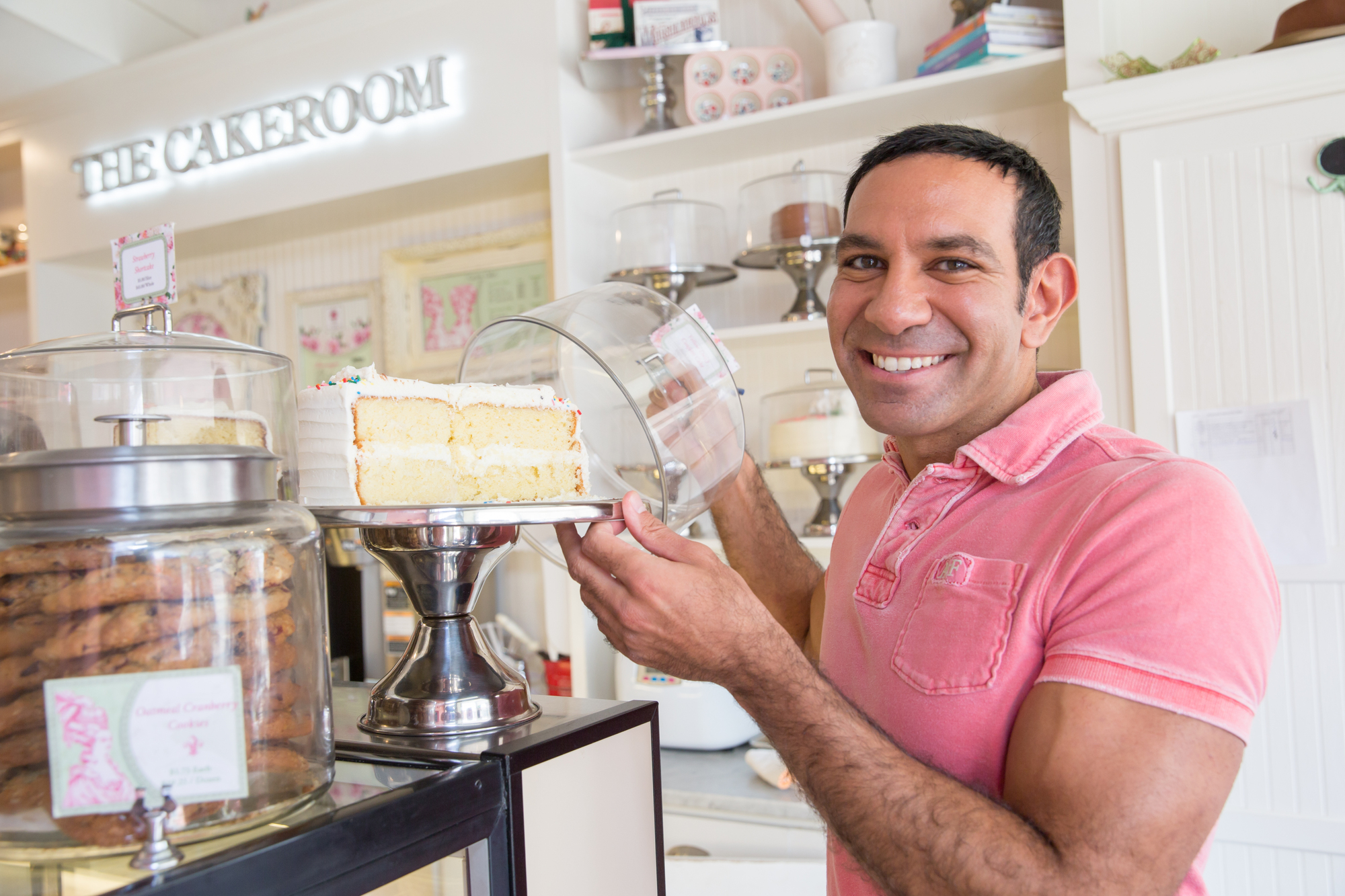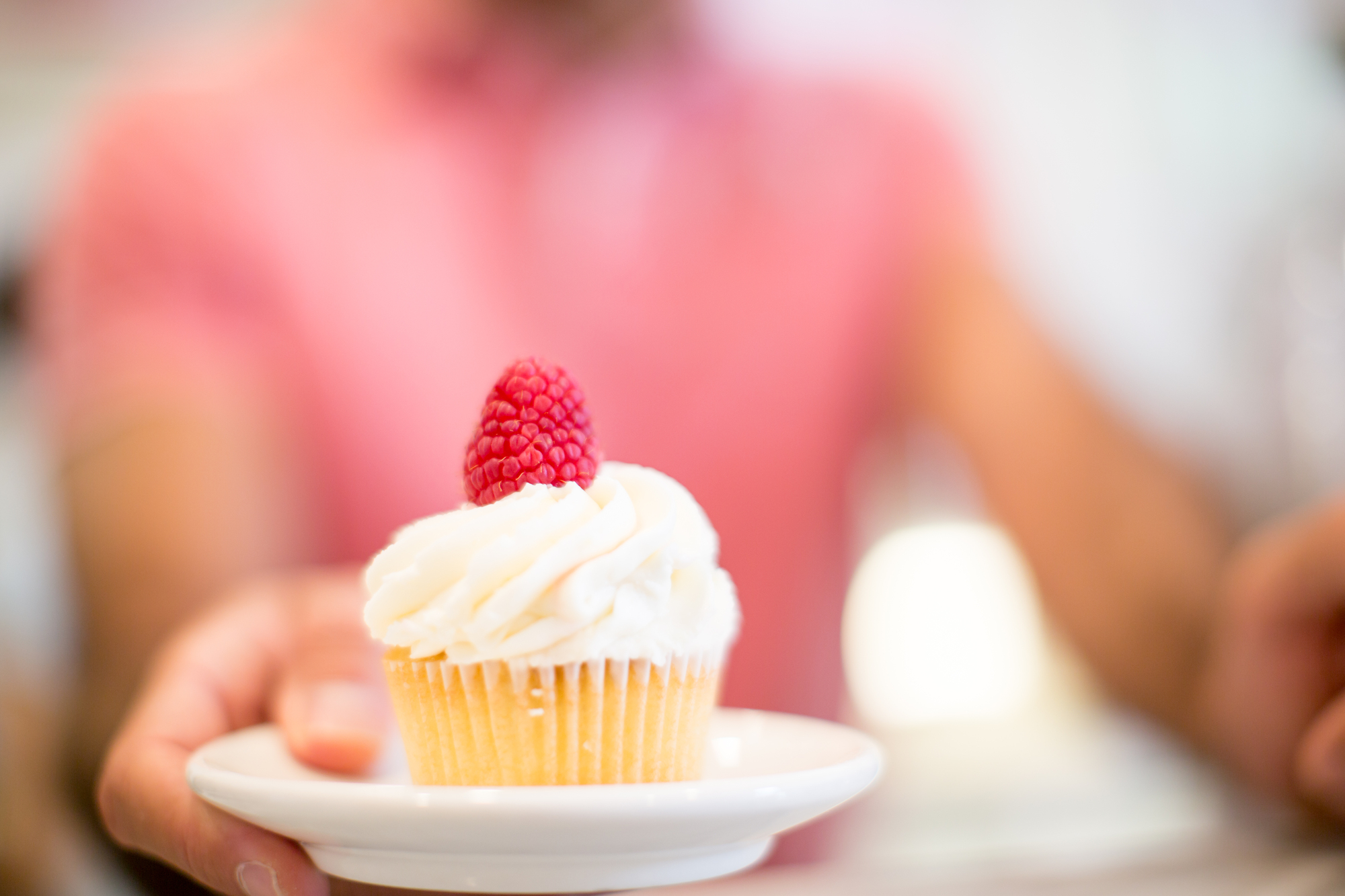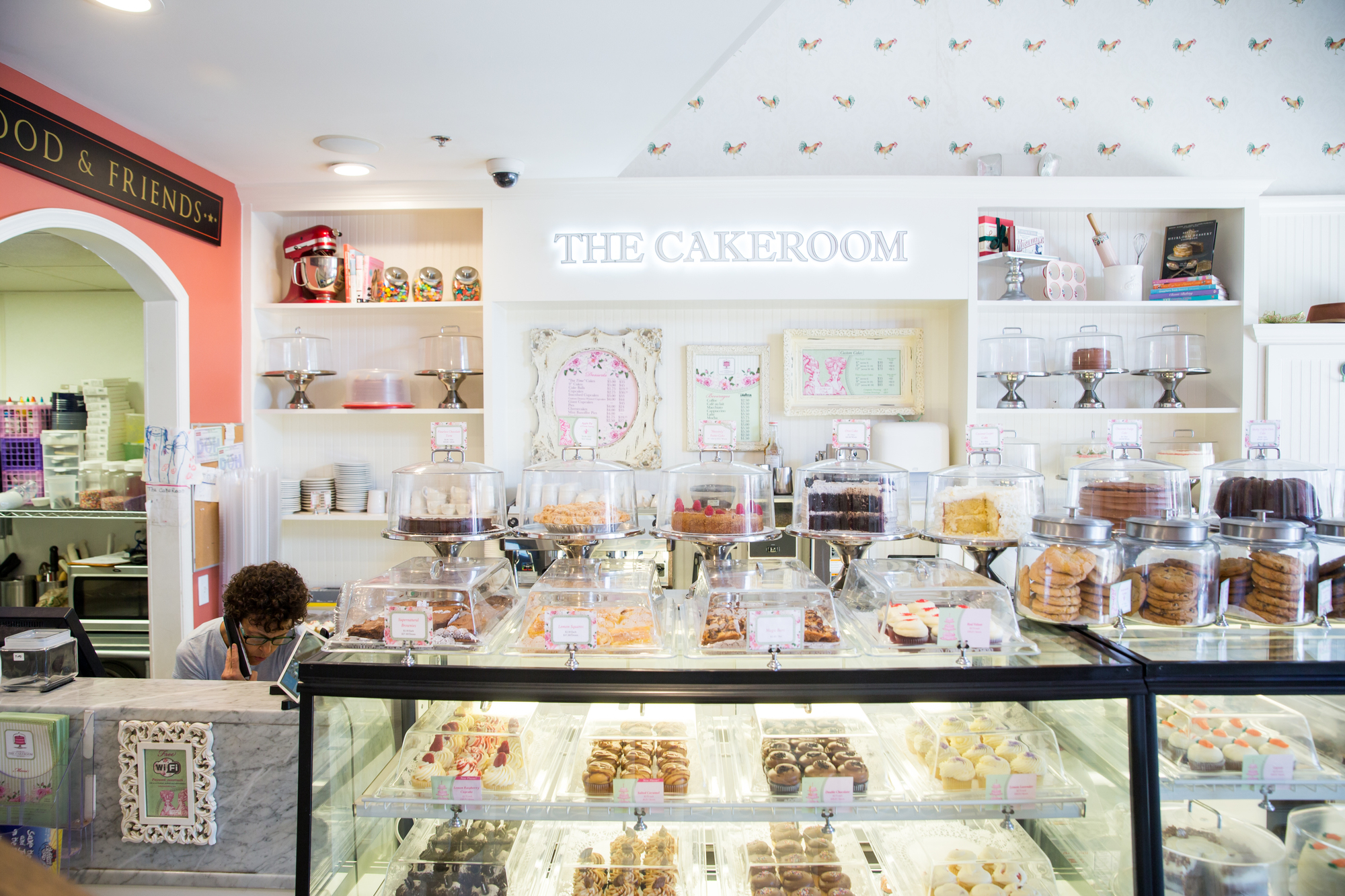 Fadi's entrepreneurial spirit naturally lent itself to becoming an Airbnb host. When traveling back to Jordan to tend to Sugar Daddies, Fadi listed his apartment on Airbnb. Years later, when back in DC, Fadi leaned on Airbnb to help him make ends meet while trying to open The Cakeroom.
"I was able to pay my rent and then I had more financial resources for the construction of my shop. When the bakery did open, I wasn't earning a salary, so Airbnb was my lifeline."
The Cakeroom also sees a fair amount of foot traffic from Airbnb hosts and guests alike. "I'm friends with people in the neighborhood who are also hosts. They recommend the bakery to their guests. One Airbnb guest wrote me that they needed a cake to celebrate granddaughter's first birthday and what better way to do it than getting the cake from our host?" he remarked.
[content-index source="custom" limit="10″ layout="tiles" terms="caribbean-citations,core-72,dcity-smokehouse,homestead,miss-pixies,penny-brew,grandcata"]