Capturing the Castro with Jason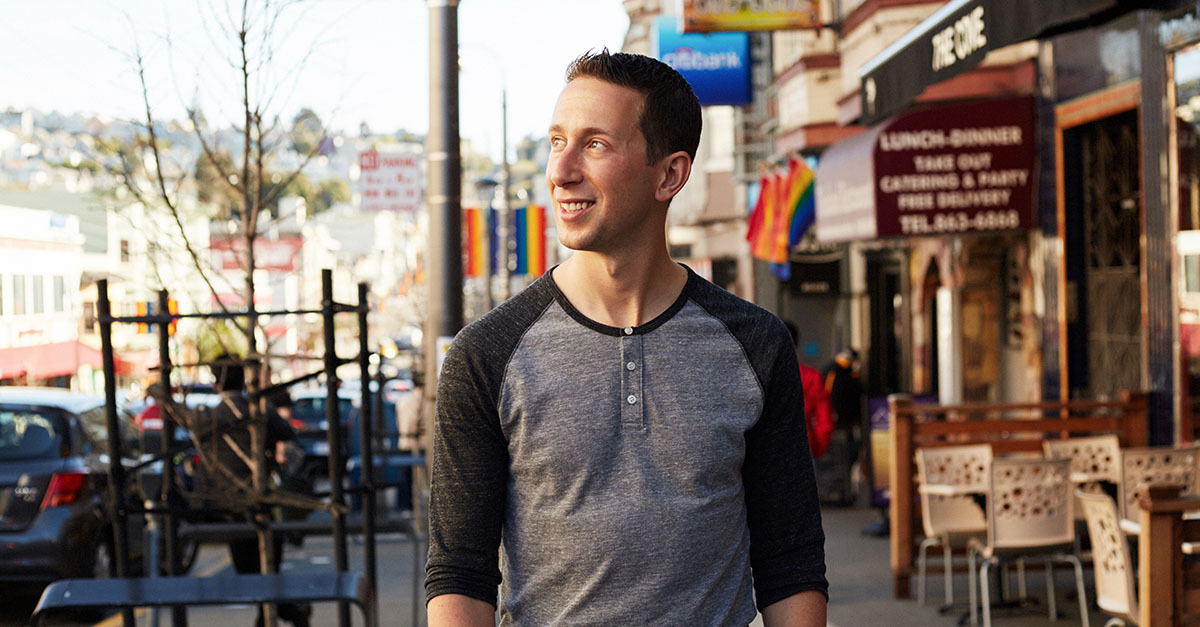 "I haven't always been a San Franciscan, but San Francisco—particularly the Castro—has always had a special place in my heart," says Jason, an Airbnb host who lives with his partner Ryan in the Castro/Twin Peaks area.
An ideal day for Jason? Brunch at Squat'n'Gobble or Starbelly, followed by sun and fun in Dolores Park, with ice cream from Bi-Rite Creamery, and a cocktail at Badlands or Toad Hall. "We usually go to Bi-Rite before lunch to avoid the long lines in the afternoon." Jason shares his local knowledge with his guests, referring them to his favorite locales in the neighborhood. In fact, 60% of Airbnb guests say they visited local businesses based on their host's recommendation.
Jason takes pride in sharing the vibrant history and culture of the Castro with his guests. "When guests stay with us, we make the usual recommendations like seeing the Rainbow Flag, the crosswalk, seeing the Castro Theatre, the GLBT History Museum, touring the bars and nightclubs, and enjoying a treat, no matter the size, from Hot Cookie."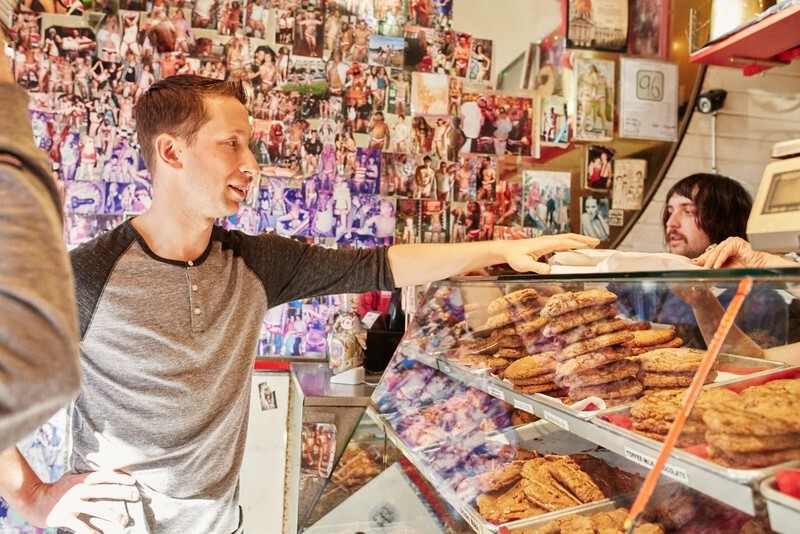 Hot Cookie has been a Castro stronghold ever since its establishment in 1997, drawing in crowds with its welcoming storefront and cases of warm, chewy cookies. Especially bold customers can pose in the iconic Hot Cookie attire and have their picture posted on the famous photo wall.  "We have visitors from around the globe who come to Hot Cookie to take part in this unique Castro rite of passage and have their moment of pride immortalized on our walls," notes owner Tony Roug.
But there are a number of local places that don't make it onto most guests' lists that Jason likes to add, like cocktails at Blackbird, lunch at Mama Ji's, any meal at Kitchen Story, and shopping at the HRC store. "Our guests enjoy supporting local businesses they would never have tried if they were staying in a large hotel, and we find ourselves trying out new restaurants and coffee shops to be able to recommend to future guests."
Jason's support of local small businesses extends beyond the typical shops and restaurants. "In addition to all of that, we spend more with local stores like Cliff's Variety, local contractors, HVAC, plumbers, and handymen than we might otherwise. We've remodeled a kitchen, fixed plumbing issues, refinished floors, bought furniture, and repainted almost every room in the house. Those dollars don't show up on a local tourism report, but they were spent preparing our home for our guests."
Beyond the bustling Castro Street, the area boasts some of the city's most iconic hikes and views. Nestled into Twin Peaks, there are lots of local outdoor adventures for guests to embark on like hiking up the Pemberton Steps to the top of Twin Peaks, walking to Corona Heights Park, and venturing up Kite Hill.
"When I sit down with guests over a glass of wine, my goal is to learn what they're passionate about and find something in our amazing city they didn't know about that aligns with their passion or interests. They usually end up loving it!"