Chicago hosts discuss ways to positively impact their neighborhoods at On the Table
Airbnb and our Chicago host community recently partook in On The Table, a region-wide initiative put on annually by the Chicago Community Trust. On The Table offers an opportunity for all 77 Chicago neighborhoods to come together to exchange ideas on how best to positively impact their neighborhoods. Participants collaborate in order to make their communities stronger, safer and more dynamic. Airbnb was fortunate to sponsor two On The Table meals — one on the Far North Side neighborhood of Rogers Park and one on the South Side in Bronzeville.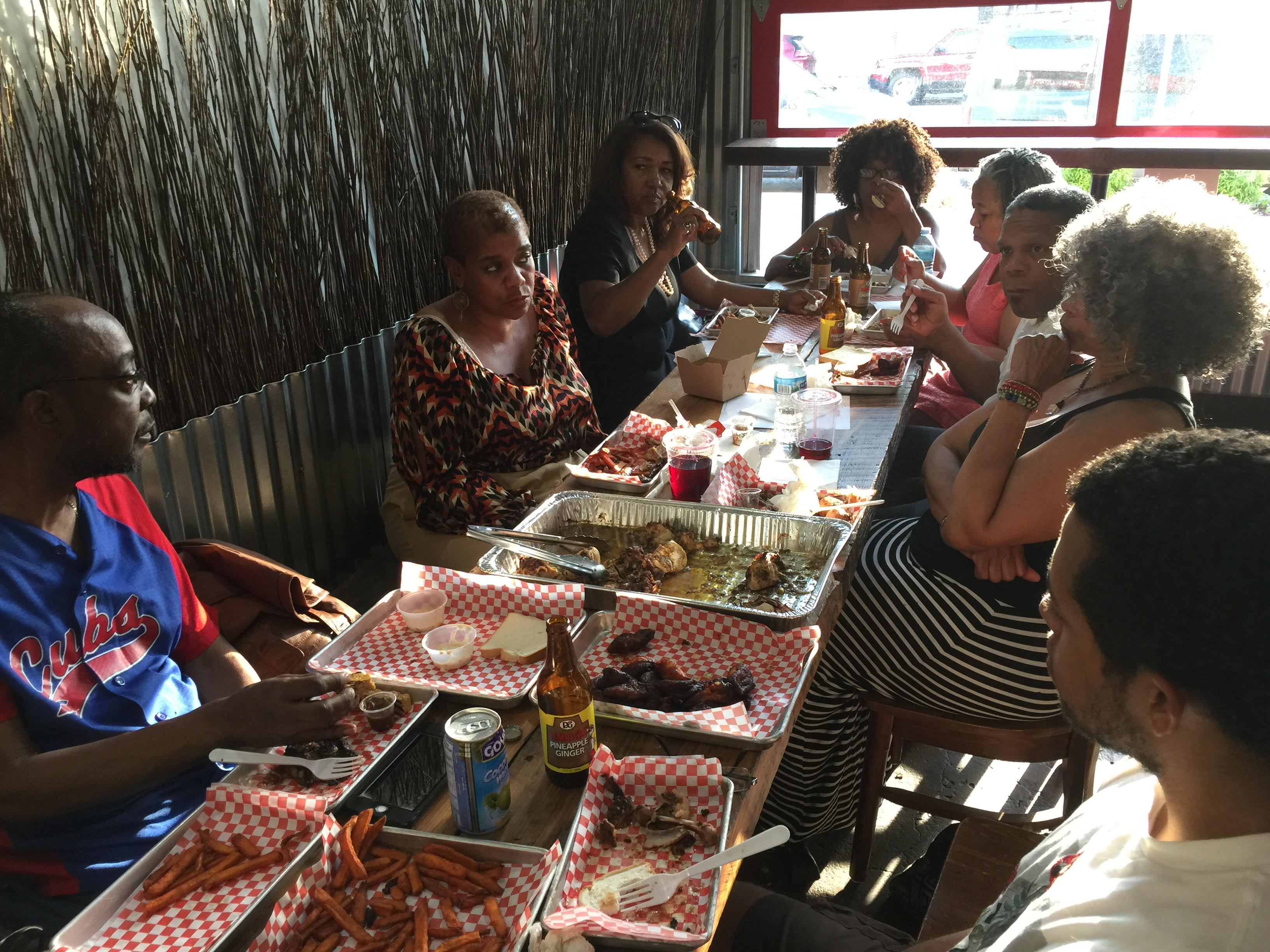 The first meal took place at the Jerk Shack, located in Bronzeville. Jerk Shack is a locally owned and run restaurant that is emblematic of the community driven revitalization of the community. South Side hosts discussed ways to encourage economic development by linking Bronzeville to tourists interested in an authentic Chicago experience. Hosts agreed that Airbnb, the host community, and small businesses should consider partnering with community development organizations to help catalyze change in the neighborhood.
At Charmers Cafe, a local independent cafe in Rogers Park, hosts discussed how best to bridge cultural divides in what was once branded as a segregated neighborhood. Through home sharing, hosts believe they are now more well equipped to tackle these issues by welcoming people from all over the world, regardless of background. Hosts also utilized the forum to brainstorm ways to enhance and maintain relationships with local North Side merchants.
Both events offered opportunities for hosts to effect change in their neighborhoods and see how their identities as Airbnb hosts extends far beyond the walls of their homes.