Discover Fresh Routines and Wellness Inspiration from Airbnb Hosts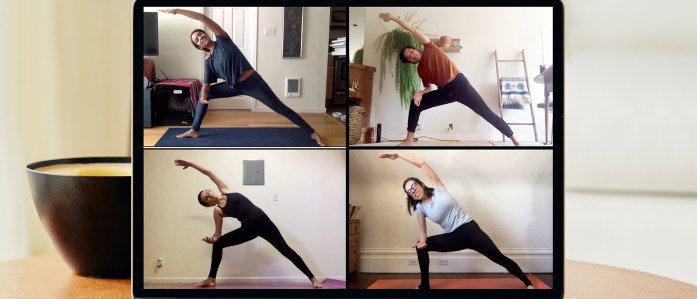 Prioritizing wellness has taken on a whole new meaning while spending more time at home, but it's a priority guests are increasingly paying attention to, with 35-percent bookings growth of wellness Online Experiences from November to December of last year. And now, Airbnb guests can discover new, uplifting ways to find mindfulness and balance in their daily lives with Online Experiences led by expert hosts around the world.
As we ease into a new year, these hosts are sharing their expertise to help guests get in touch with their physical, mental and spiritual well-being. From yoga and meditation practices, to intuitive divination sessions, to inspiring goal setting routines shared by Olympian and Paralympian athletes, there are many ways to get a wellness refresh.
If one thing is clear, it's that travelers are daydreaming of secluded, relaxing retreats. Over the past year, there has been 85-percent growth in searches for listings with private hot tubs. For those dreaming of the day they can take their next restorative getaway, hosts from all corners of the world are creating one-of-a-kind, tranquil stays to add to your future wellness travel wish lists. In fact, if sweating away some tension is high on your list of goals, since last January, there has been 130-percent growth in homes that offer saunas on Airbnb.
From private retreats with spa-inspired amenities, to calming escapes nestled in nature, simply looking at these wellness-forward stays can transport you to a more serene state of mind: