Airbnb hosts explore unique makers and merchants on Divisadero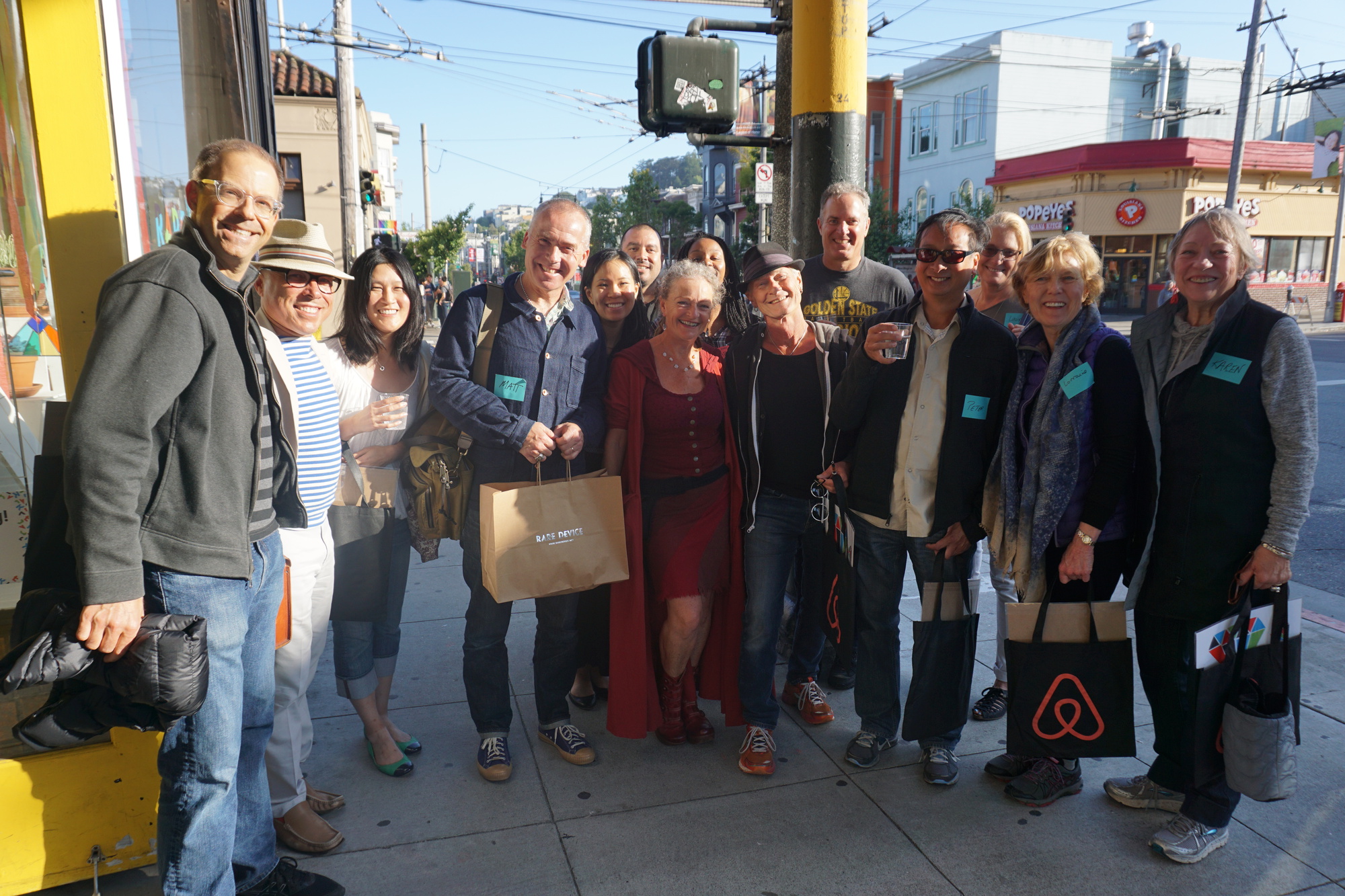 On a beautiful Tuesday evening in San Francisco a group of about 75 Airbnb hosts went on an organized walk to explore the lower Divisadero merchant corridor and have a closer look at some of the best local shops and eateries the City has to offer. Airbnb hosts help get travelers off of the 'big bus' tours and into diverse neighborhoods they might otherwise not be aware of to enjoy a more original and meaningful City experience.
When travelers use Airbnb they are more likely to be staying at a location outside of a well known tourist zone. In the US, up to 50 percent of Airbnb guests' spending happens in the neighborhoods where they stay which supports local merchants, in many cases, that do not typically benefit from the tourism economy. For example, Airbnb guests spent $4.5 billion at local restaurants in just 36 major cities worldwide in the past year. That's why we work with our hosts in cities across the US to introduce them to local business owners, shops and restaurants — so they have awareness about local gems to recommend to their guests.
The Divisadero walk started at Rare Device. The store promotes a variety of designers, artists and artisans. A wide variety of products are available for sale, spanning from artwork and books to jewelry and household items, that are locally and globally sourced and most are handmade. The store sources products by working with local artists and by learning about unique items by word of mouth. Rare Device has two locations with the second in Noe Valley. They've been at the Divisadero location for 5 years. Store owner, Giselle Gyalzen said "There's definitely a lot of tourists that shop at the store … and many of them stay at Airbnb's in the neighborhood." And she loves the neighborhood, "I wanted to own a small local shop in a neighborhood and I knew this one was up and coming. From the day we opened our neighbors have been welcoming"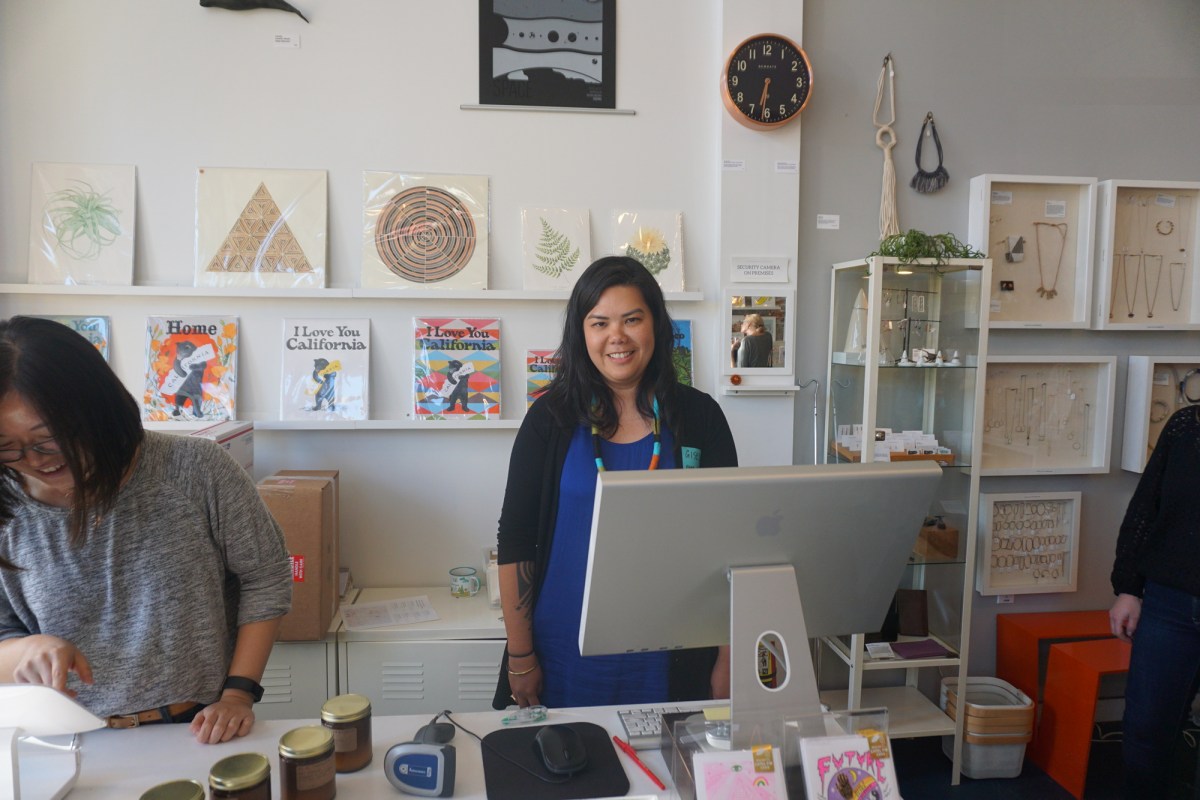 Hosts headed to Tanner Goods, another unique local shopping experience famous for handmade leather products. This store strives to create modern products that 'respect the past.' Their philosophy is that quality, longevity and value are all interdependent — an approach that extends to everything they do and make. They have been at their Divisadero location for a little over a year and a half and they make all of the leather goods, canvas bags, glassware and ceramics they offer in their own workshop. When they originally started the business they focused on mostly leather goods but have expanded their offerings to many unique items over time. The newest addition are Tekio Shelves which are designed in house. In addition to San Francisco, they have two other store locations in Portland and Los Angeles.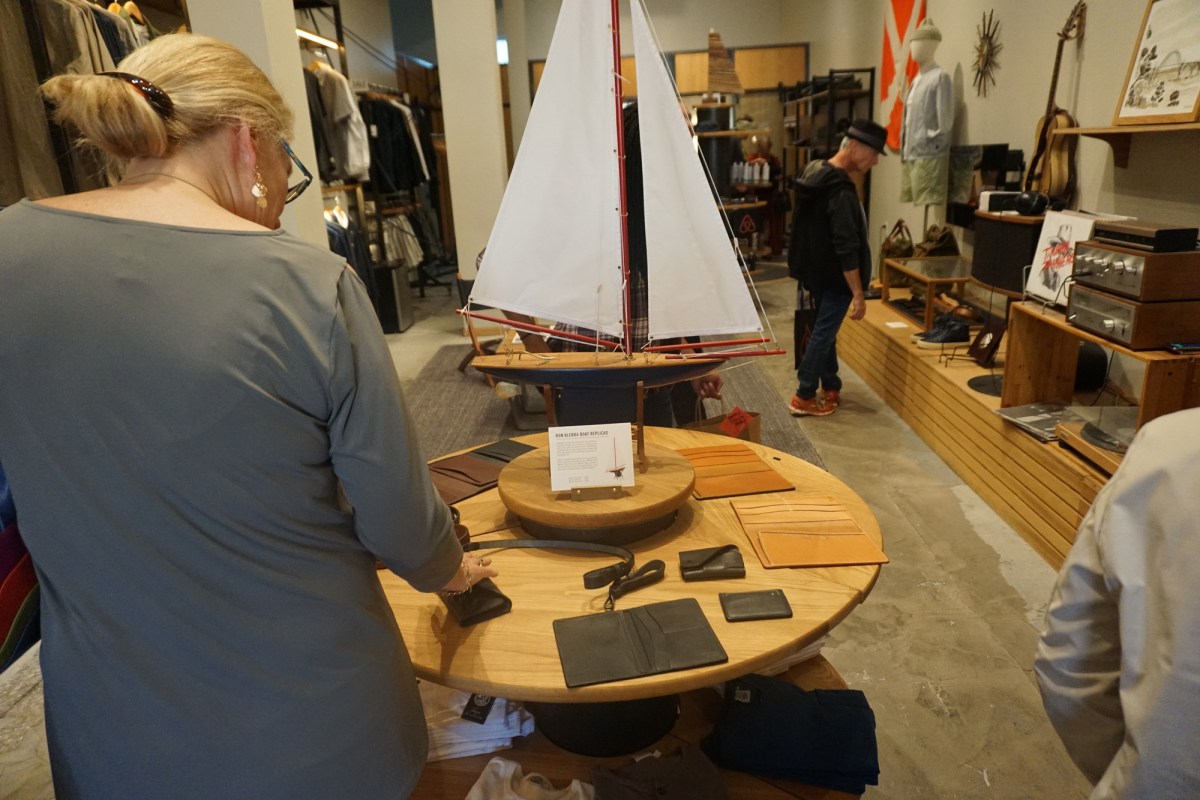 The third stop on the walk, Comix Experience is, according to their website, San Francisco's oldest and most diverse comic book store. They have been at the same location on Divisadero for 29 years and have a second location on Ocean Ave. The Divisadero location specializes in graphic novels, with the City's widest inventory of books in every genre and style imaginable. When you visit you'll quickly see that Comix Experience doesn't just like comics, they LOVE comics, and their friendly, dedicated staff are happy to help you find the perfect comic no matter what your interests are. Another unique offering here is their graphic novel club where every month, they choose the best brand new graphic novels for members to enjoy and discuss together.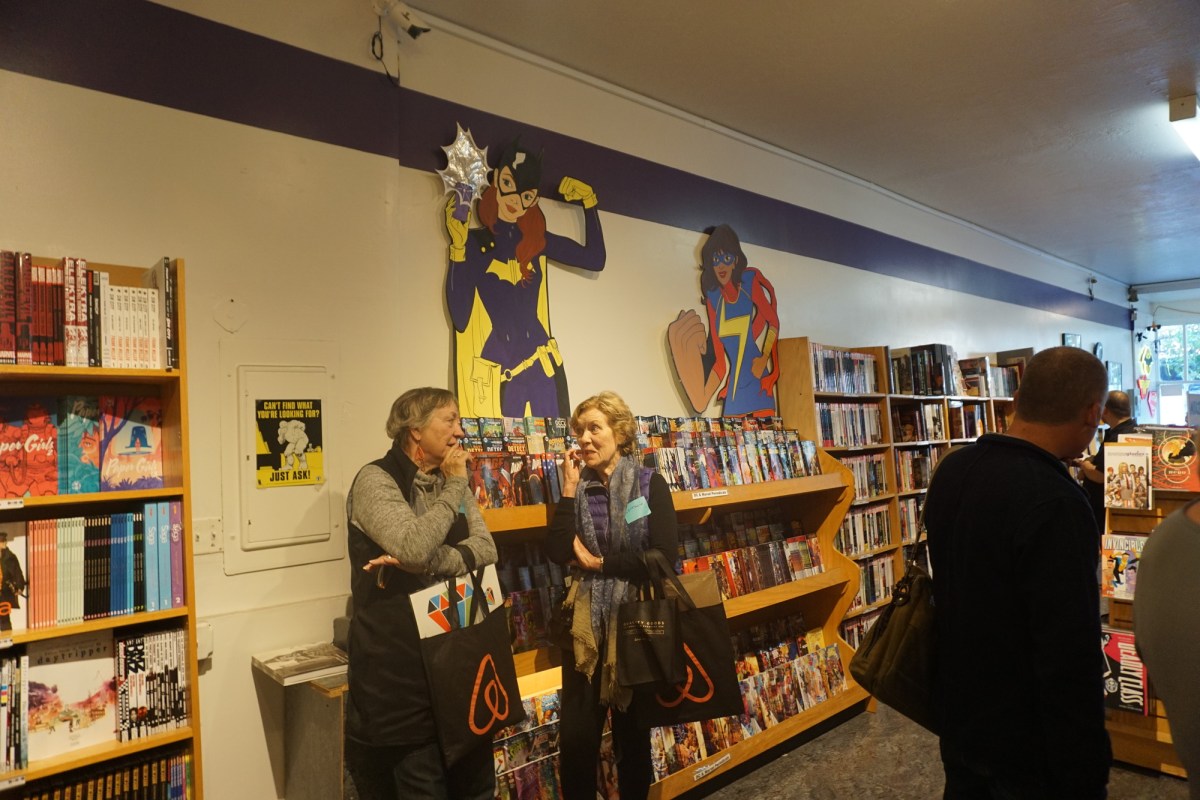 At Onyx Boutique, which has been on Divisadero for five years and has a sister store in Santa Cruz, hosts were treated to a wine tasting upon arrival. The store is focused on clothing from small fashion designers and locally made merchandise like candles that are handmade in Bernal Heights in addition to rotating local art shows. They curate items from fashion designers from around the world by traveling to trade shows in Las Vegas, Los Angeles and New York to identify a really amazing and absolutely uncommon line of products for both men and women.
Karen Cancino, has been an Airbnb host for four years and has lived in the neighborhood for 41 years. She loves recommending her guests visit Eddie's Cafe. "They are open from 7 to 3 and they serve breakfast all day, they're local and they've been around forever." She loves it "because there's so many different kinds of people, it's the neighborhood hangout, it's wonderful."
"It was as much fun for me as it was for them to share the experience and tradition."
Lorraine Bader, another host from the neighborhood has been living there since 1979 and has hosted on Airbnb for five years. "My guests are amazing, most of them are out exploring the city most of the day but whenever I get the opportunity, I love to show off this neighborhood and help provide a unique travel experience." She told us about the first year she was hosting, "I had a young woman from Beijing who was here studying for a while. Her mother came to visit from China and they happened to be here during Thanksgiving so I invited them to join my family and friends for dinner. They told me they never had this kind of food and experience before. It was as much fun for me as it was for them to share the experience and tradition."
The second to last stop of the tour was at Powder – a different take on an ice cream shop. They feature 'shaved snow' and we'll just let the photo below do all of the talking. Yum!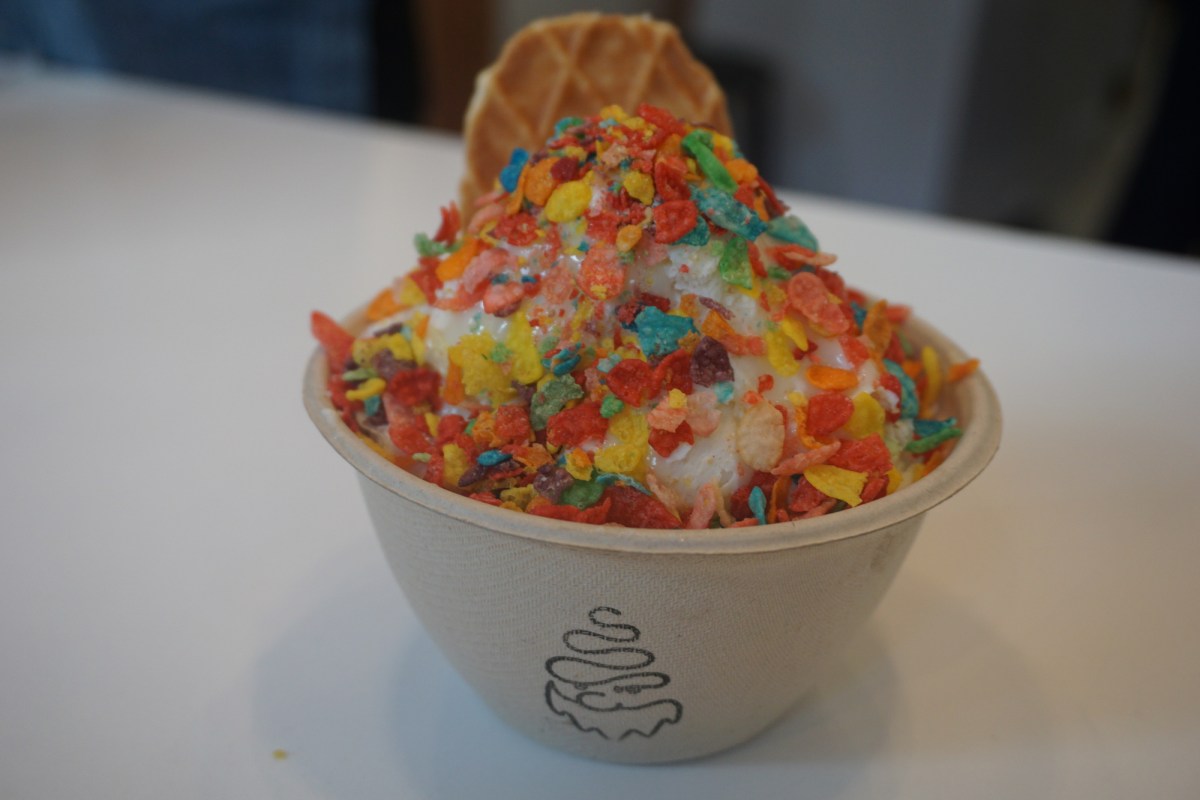 When the walk was over, hosts headed to a more traditional tourist destination, the recently redesigned and renovated Alamo Square — the City has done an amazing job refreshing the beautiful park. There they took a seat on the grass for a pizza party, conversation and of course to enjoy the view while enjoying whole grain crust pizza from The Mill, a joint venture between Four Barrel Coffee and Josey Baker Bread also located on Divisadero.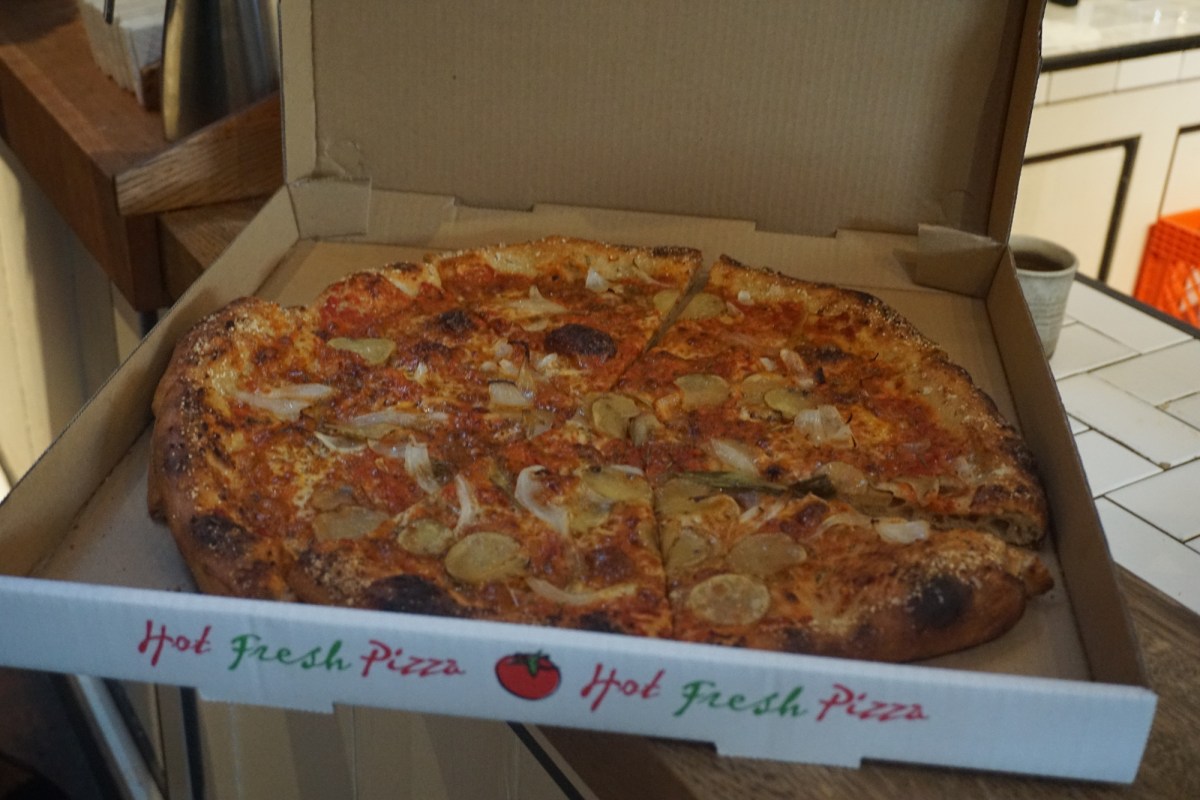 Check back here regularly for more news about our host community, activities and updates on public policy related to home sharing in San Francisco.