Dutch travellers are increasingly using Airbnb
Today we are highlighting new tourism trends on Airbnb in the Netherlands. The data shows record numbers of Dutch guests on Airbnb and shows how Airbnb is helping to spread tourism across the country. Airbnb is reiterating its support for clear, proportionate and simple rules across the Netherlands to ensure tourism benefits can continue to be spread to more people and more communities.
Record number of Dutch Airbnb guests
Last year, an estimated 400,000 Dutch residents used Airbnb to travel in the Netherlands, representing over one fifth of all guest arrivals to the country on Airbnb. This has grown from 230,000 Dutch guest arrivals in 2016 and represents a new record. An additional estimated 2.3 million Dutch residents have used Airbnb to travel to other countries. This has grown from 1.6 million in 2016 and is another record.
Spread across the Netherlands
While Airbnb was initially known in big cities, 60 percent of all accommodations listed on Airbnb in the Netherlands are now outside the capital. Today, the Netherlands count 55,000 accommodations on Airbnb. In 2018, the most trending destinations for guests on Airbnb in the Netherlands were located outside of the main cities and include places such as Monnickendam, Serooskerke, Simpelveld and Zeewolde. Airbnb is also actively investing in the spread of tourism and has recently made the largest tourism sector donation to the Van Gogh Heritage Foundation, a nonprofit organisation with locations in Nuenen, Zundert and Etten-Leur.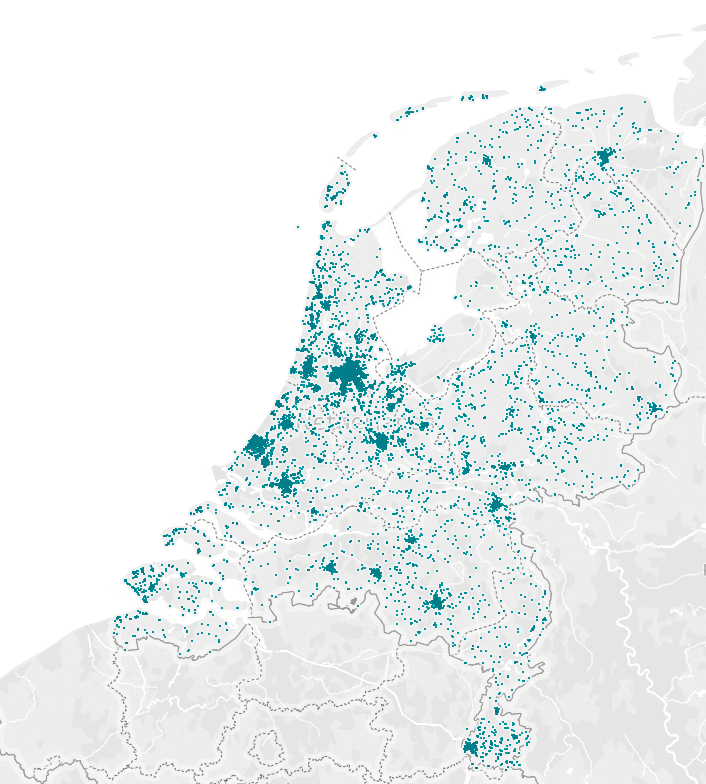 Clear and simple rules
In order to continue the spread of tourism, Airbnb wants to be good partners and work together with policy-makers to help more hosts share their homes responsibly. Airbnb is therefore supporting the creation of a national registration system – in line with EU law – as a user-friendly tool for hosts, allowing them to responsibly welcome guests from the Netherlands and from around the world and spread tourism.
"We are incredibly excited to see how Airbnb is helping more Dutch residents to visit their own country while helping them to discover places that have not typically benefited from tourism. To continue this positive trend, hosts on Airbnb need to benefit from clear, proportionate and simple rules and that is why we are supporting the creation of a national registration system which will allow more hosts to responsibly welcome guests and spread tourism."

Pieter Guldemond, Public Policy Manager for the Netherlands at Airbnb