Got Ghosts? 85 percent of Americans say we do.

According to a recent consumer survey commissioned by Airbnb*, 85 percent of Americans believe ghosts are real. Though the vast majority of respondents confess they are self-proclaimed scaredy cats (or "easily scared"), 90 percent of them will still celebrate Halloween this year.

Despite being the spookiest day of the year, Halloween is also considered the "most fun" among many traditional occasions. Of the 2,000 US adults polled, 40 percent prefer Halloween celebrations over wedding receptions, birthday parties and summer barbeques. And 83 percent of respondents would willingly trade another holiday for an extended Halloween, including Columbus Day, Valentine's Day and St. Patrick's Day.
Results show growing interest in experience-based commemorations of the haunted holiday, with 81 percent of respondents considering booking events or activities to embrace all things ghostly and gruesome.
And just in time for the much anticipated holiday, Airbnb hosts are elevating the fear factor with these spooky Experiences and listings to get your scary fix.
Create Movie Prosthetics in a Workshop
De Wallen, Amsterdam
Send tacky Halloween costumes to the grave for good with expert tips on blood, gore and guts in this Amsterdam experience. Learn how to create movie-quality limbs and wounds that are sure to spook everyone you know.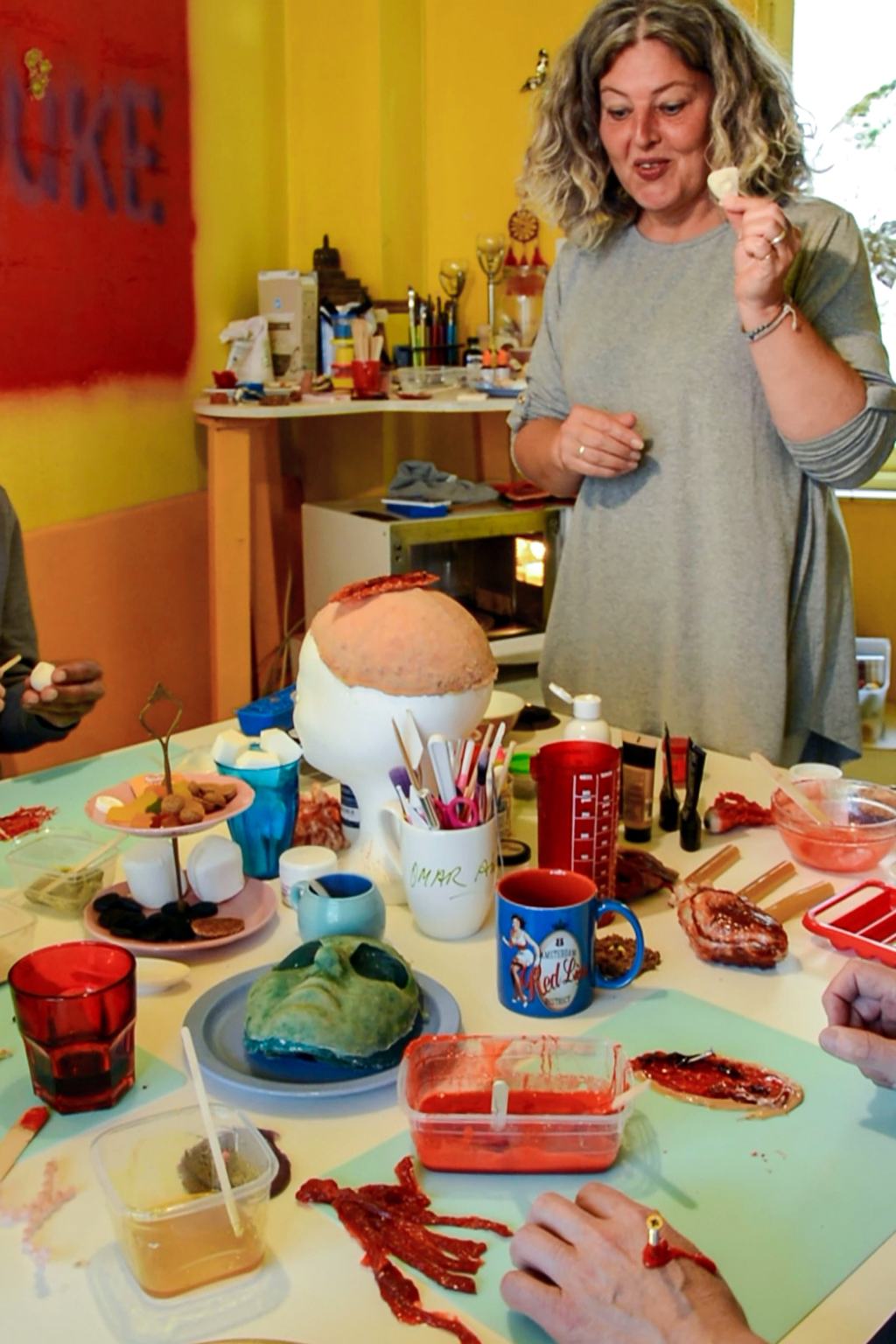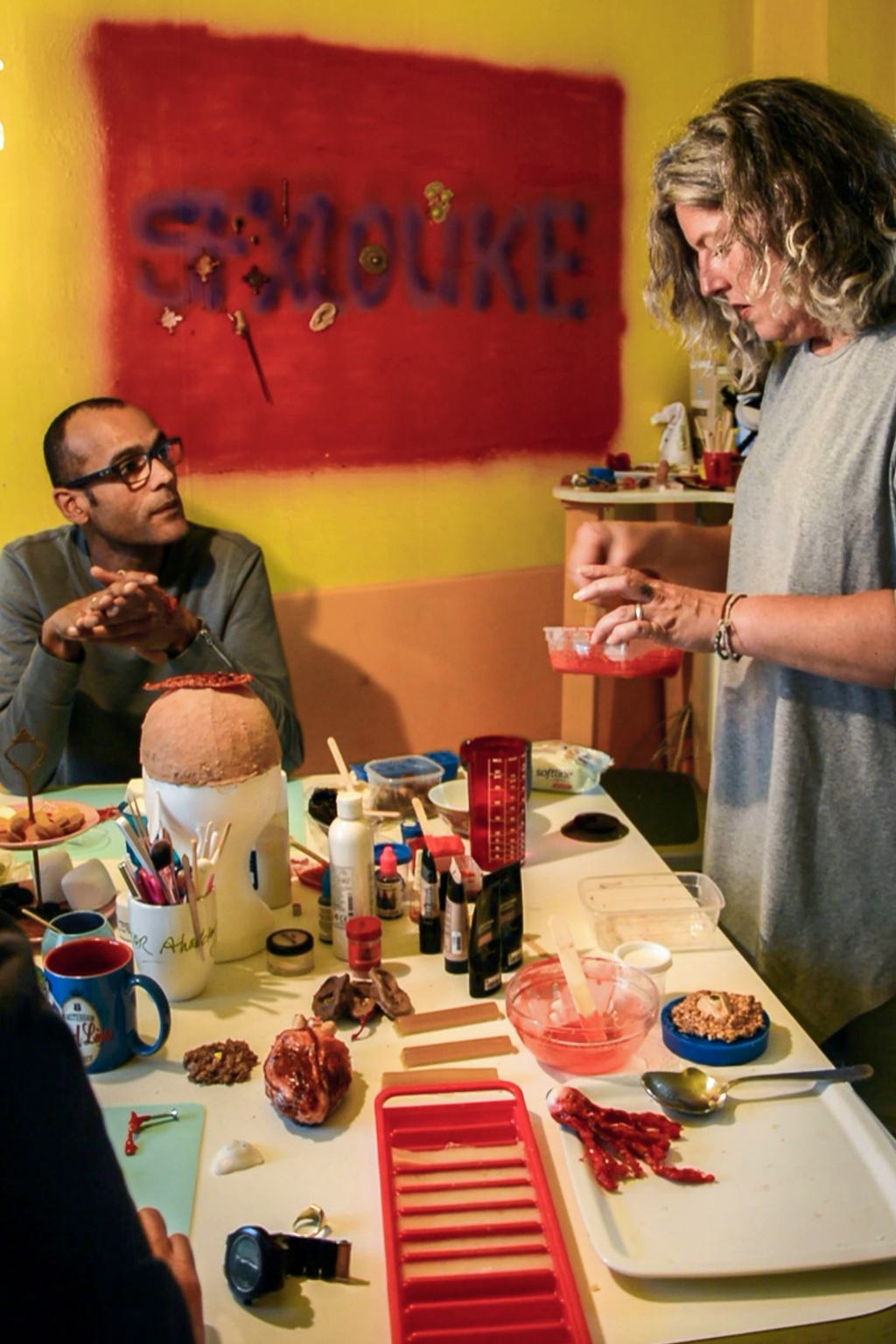 Safely Meet Many Reptile Species
Molalla, Oregon, US
Pythons, vipers and cobras – oh my. Confront your fears with a hands-on experience in a snake charmer's lair. Get up close and personal with Richard, "The Oregon Reptile Man," and his amphibian assortment – including a sidewinder rattlesnake (de-venomized for safety) and more of Mother Nature's creepiest creatures.
Ghosts & Mysteries of Dubrovnik
Dubrovnik, Croatia
See the darker side of Dubrovnik on a local-led ghost tour. On this fully narrated evening walk, you will explore haunted sites (including cemeteries and old castles) and learn all about the city's lesser-known turbulent history.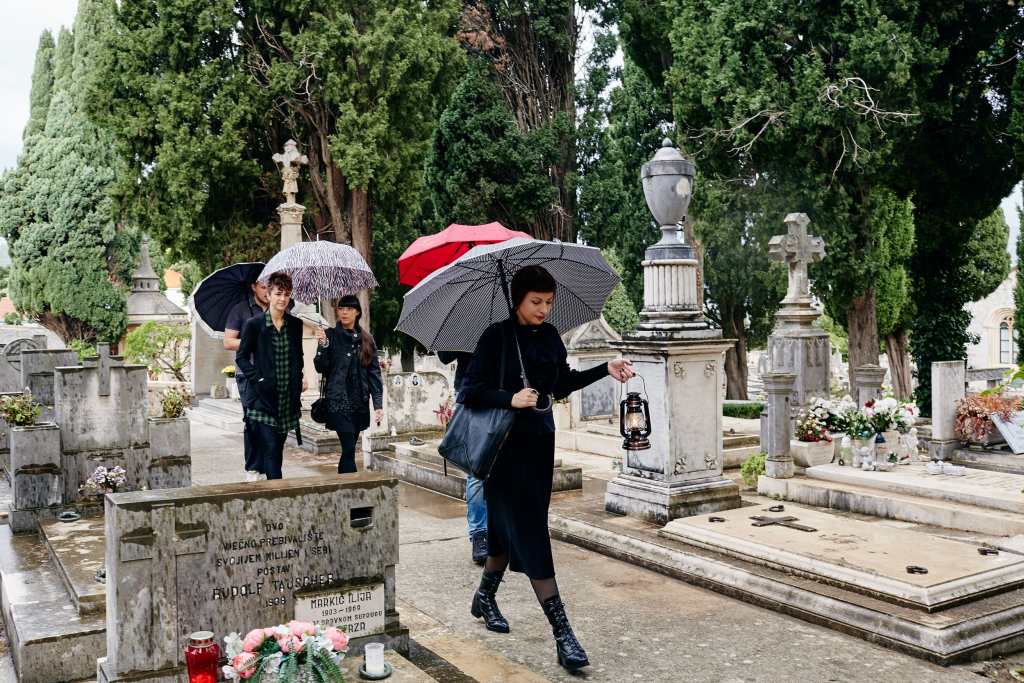 Bug Out with Gastropilgrims
Mexico City, Mexico
Nothing says Halloween quite like creepy-crawly cuisine. Take a taste journey through traditional flavors by foraging edible insects in the Mezquital Valley. Delight in bug-based delicacies and learn a few cooking tricks to dress up your next dish.
Speakeasy Murder Mystery
Chicago, US
Channel your inner Sherlock Holmes to solve a speakeasy murder mystery. Go back in time to revisit Chicago's rich Prohibition era and assume the role of characters based on actual historical figures.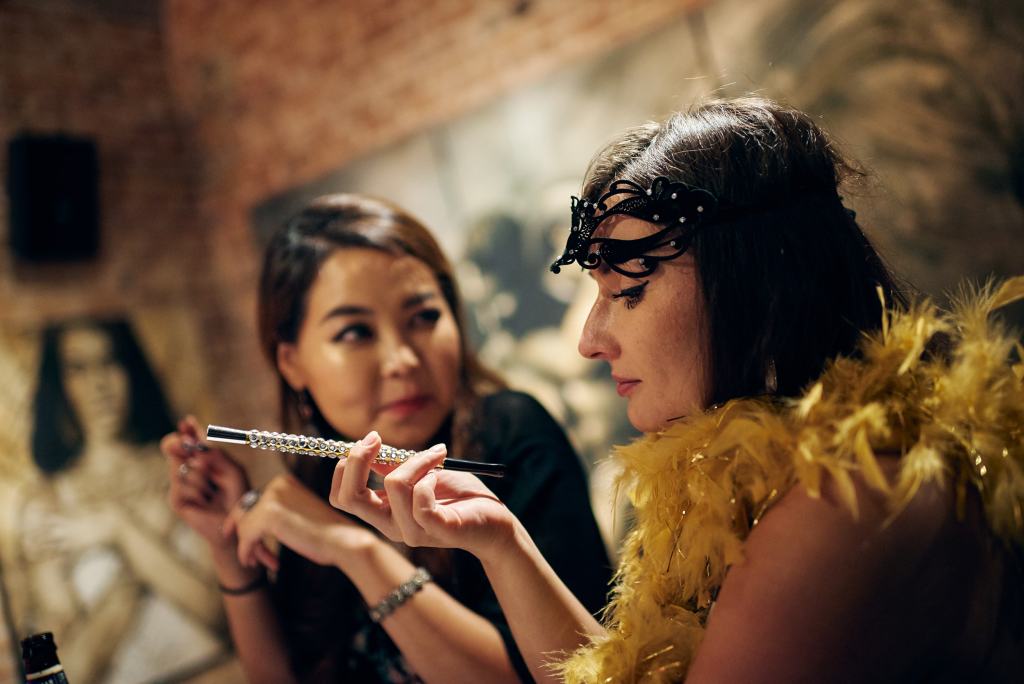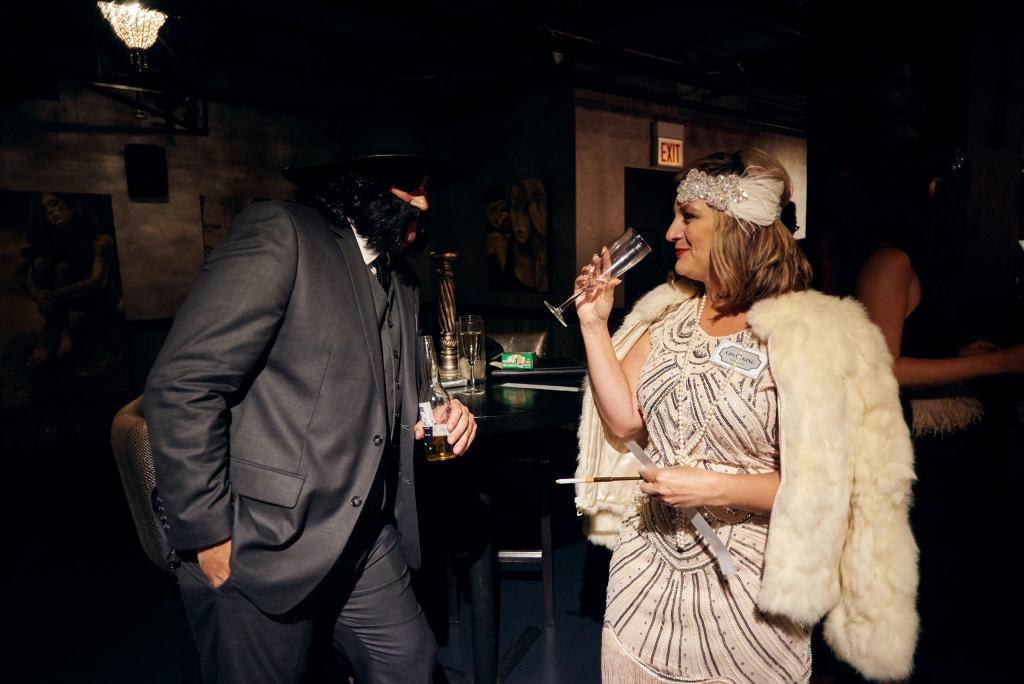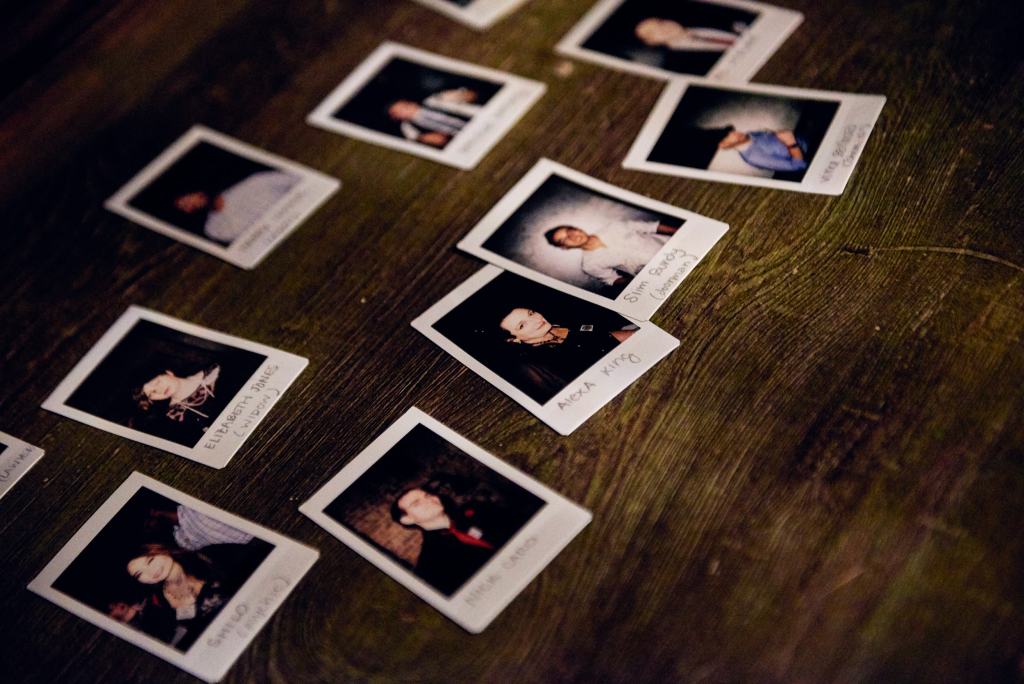 Explore Hollywood with a Ghost Hunter
Los Angeles, US
Lace up your ghost-busting boots and take on the streets of Hollywood. This walking excursion is led by a veteran ghost-hunter and long-time Hollywood resident. Discover the haunted past of famous landmarks and unearth mysterious clues that explain the unexplainable.
In the Mentalist's Mysterious House
Florence, Italy
Add some magic to your Halloween with a one of a kind experience in the home of a Florentine mentalist. Journey through "Hell, Purgatory and Heaven" and explore spirit manifestations, psychic phenomena and the extraordinary abilities of the human mind.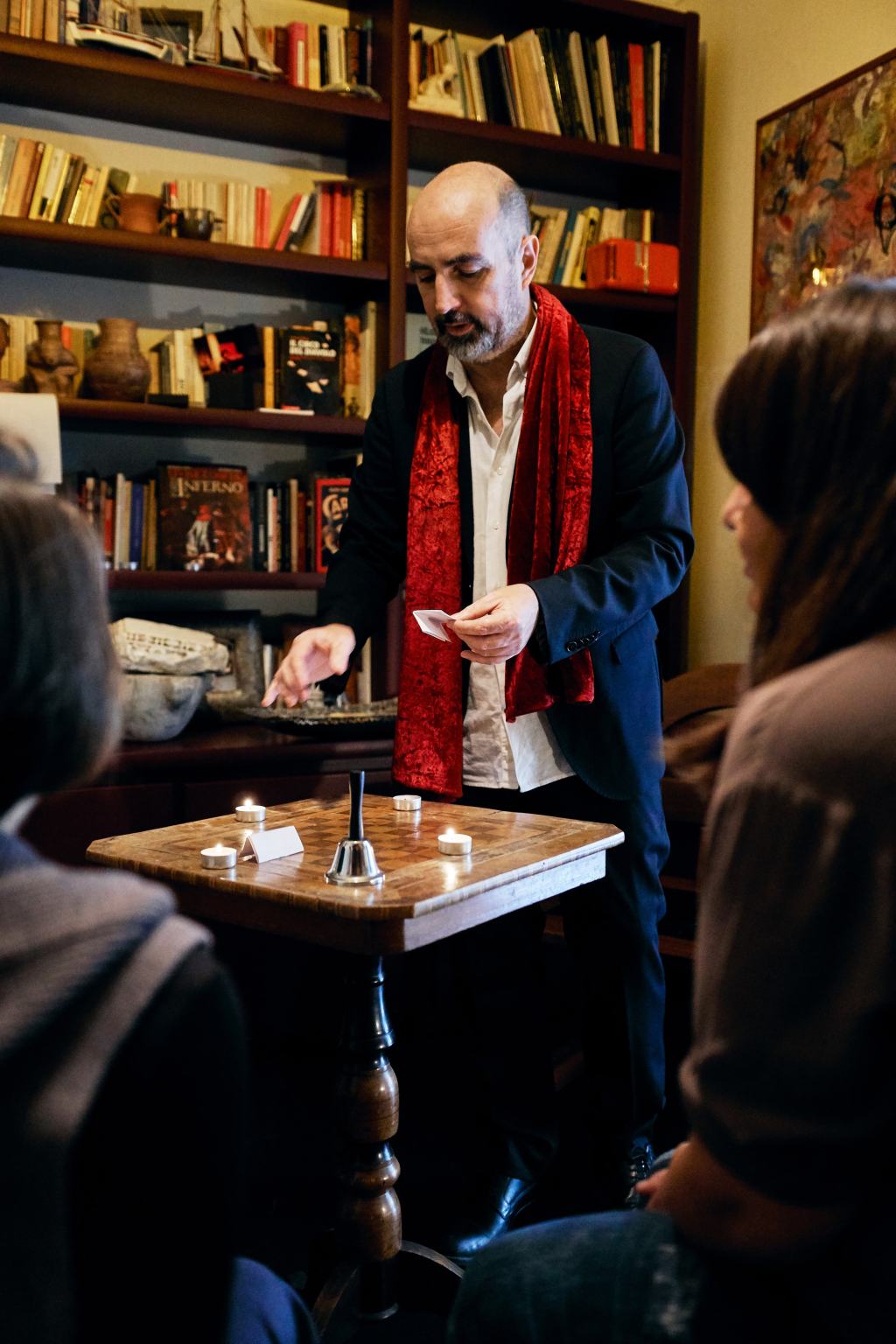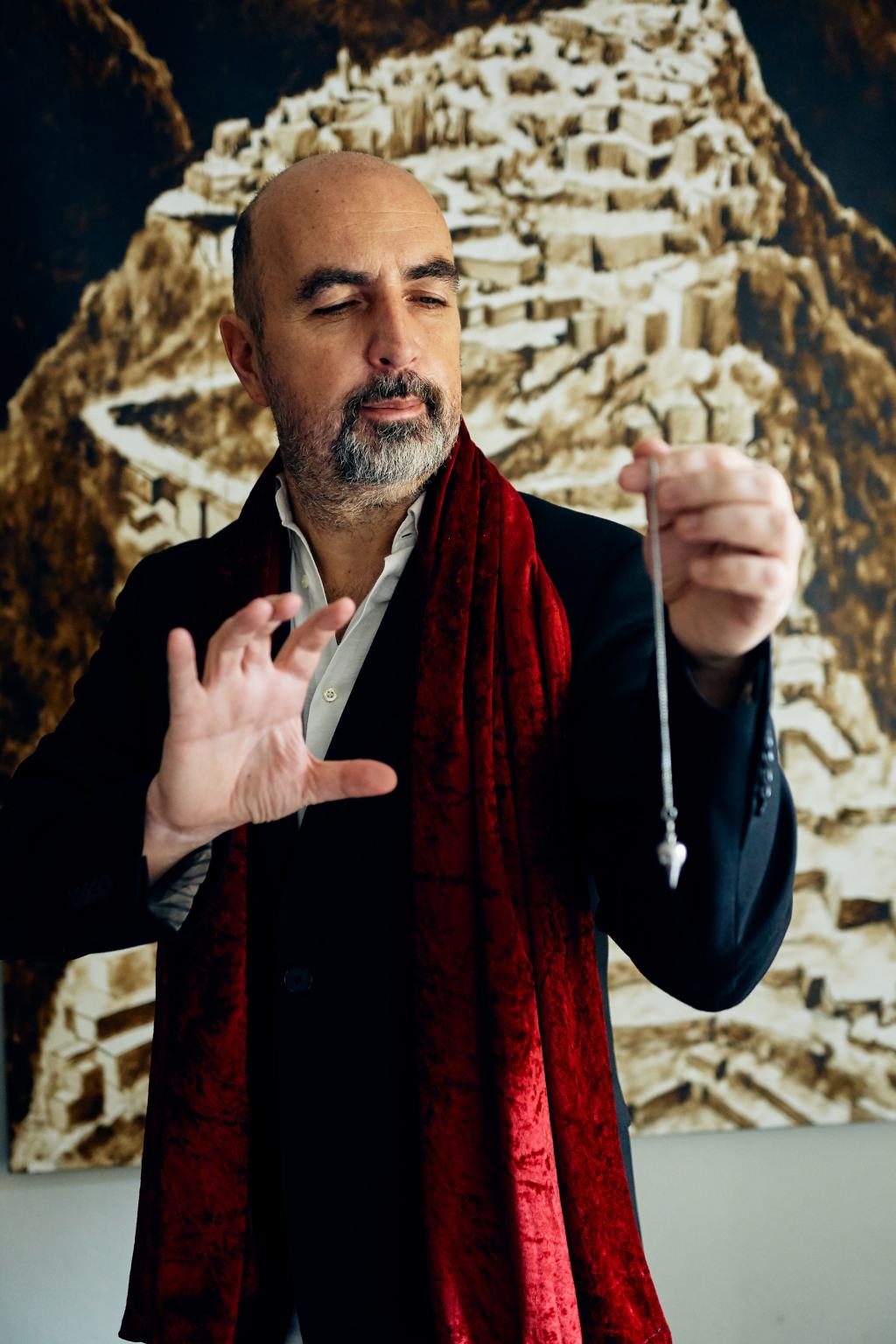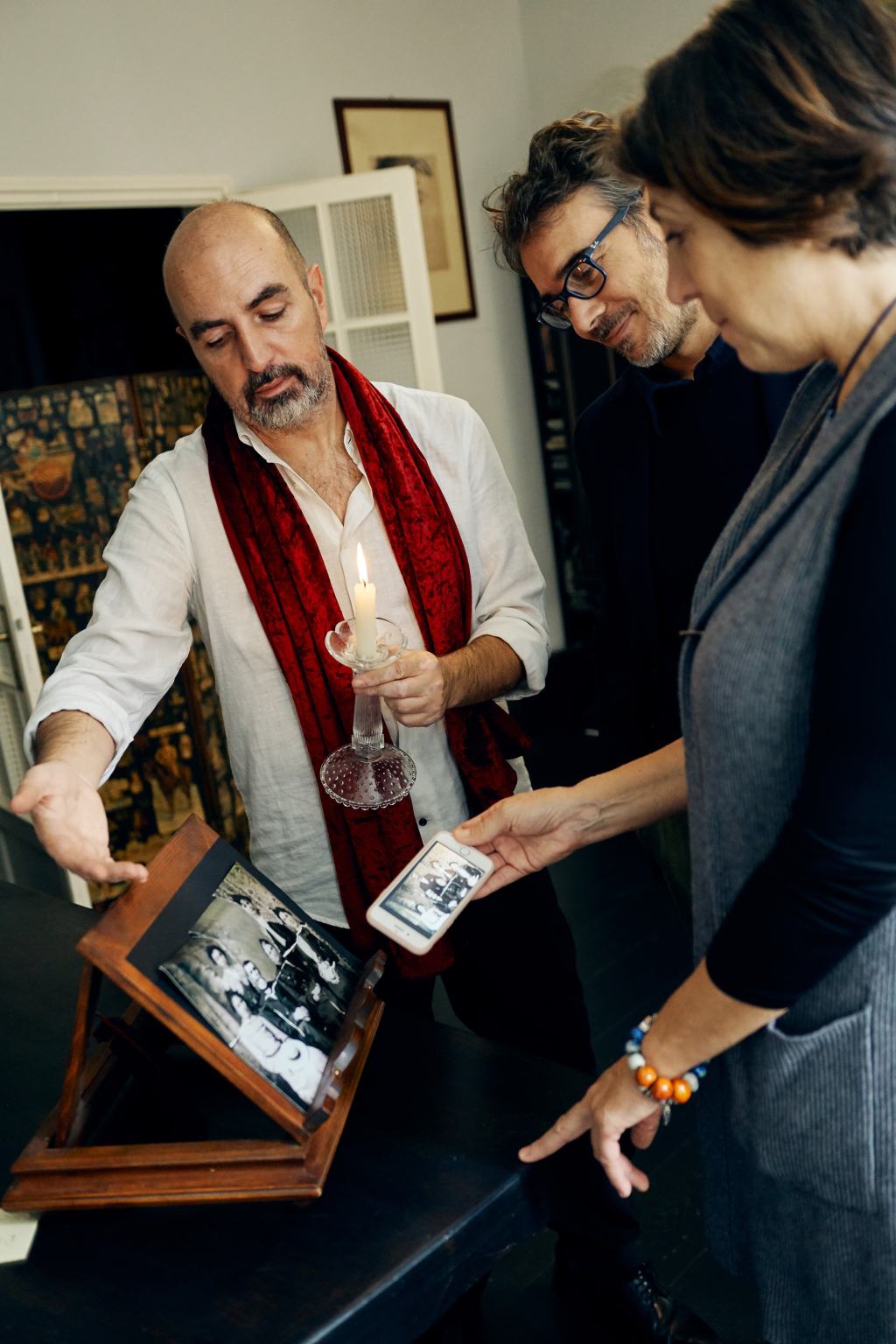 The Seance
Philadelphia, US
Communicate with a spirit in this supernatural adventure in the basement of a haunted building. With help from a psychic detective and modern equipment, you'll help solve the mystery surrounding the H. H. Holmes murders.
Catacombs by Candlelight
New York City, US
Explore the modern catacombs from the 1800s by candlelight in Old St. Patrick's Cathedral. Here you'll discover the resting places of legendary New Yorkers including Civil War generals.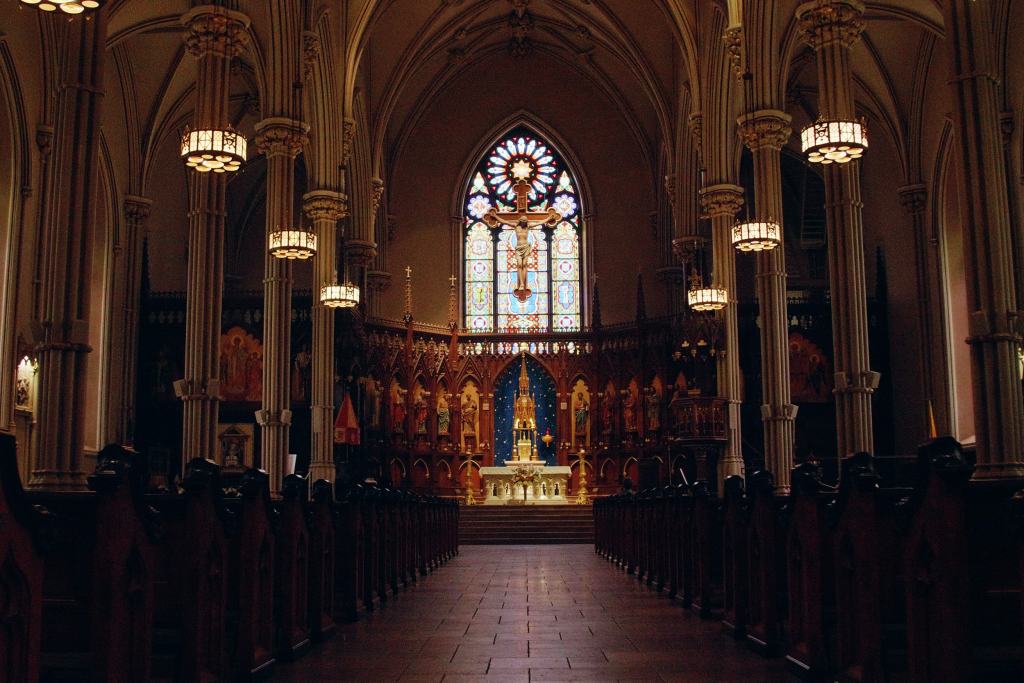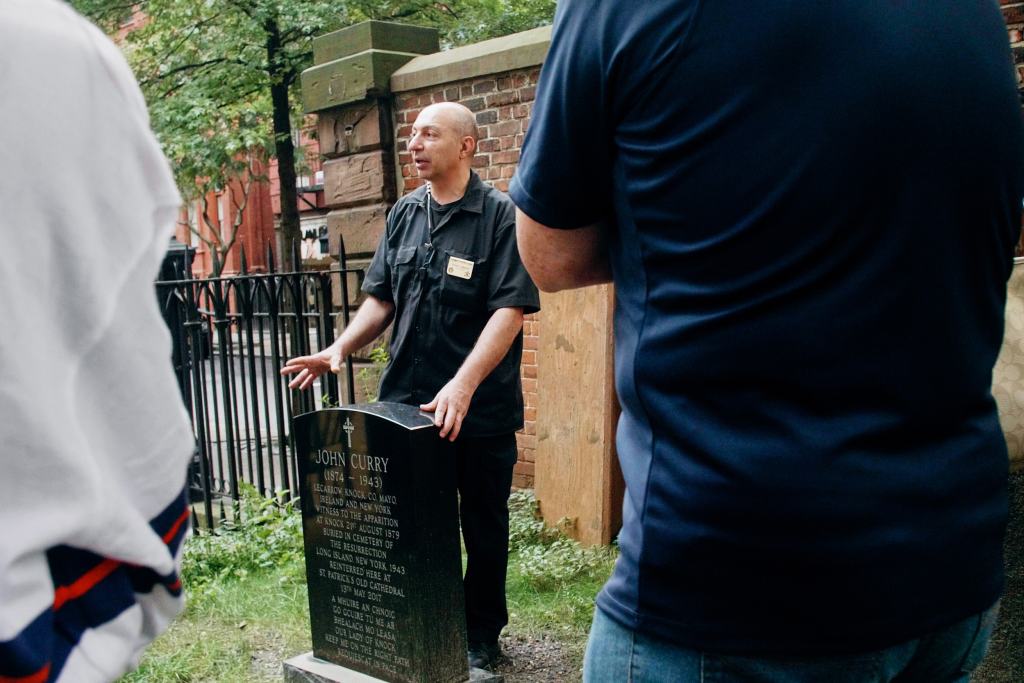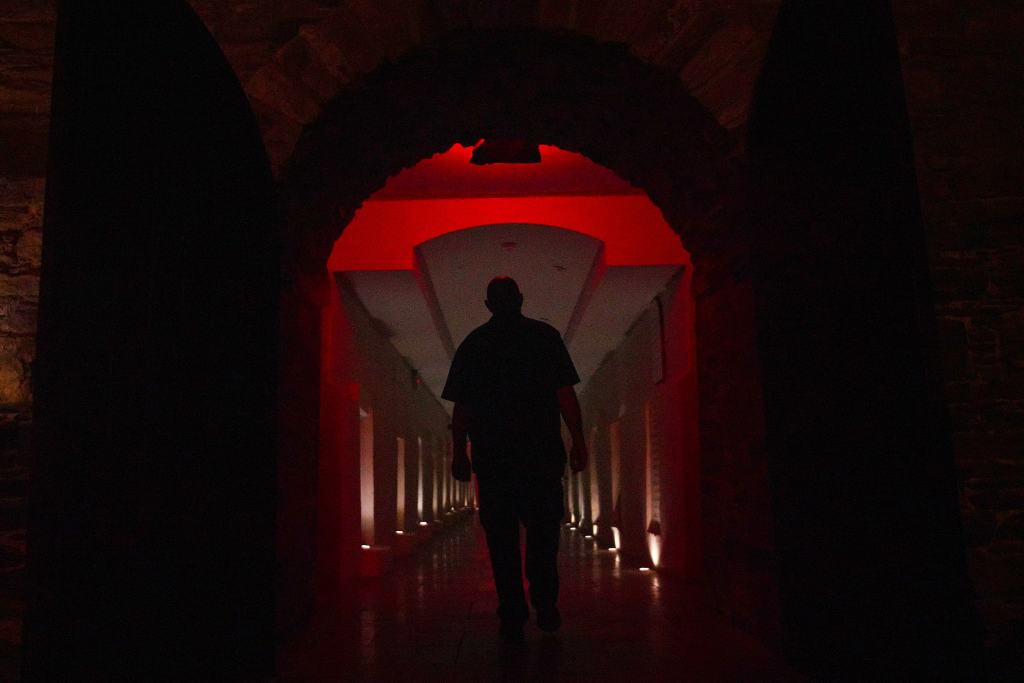 Vintage Estate
La Cañada Flintridge, CA, US
Knock, knock. Who's there? At this listing, possibly no one…who you can see, anyway. The invisible resident here, ornithologist Robert Moore, built his home in 1929,  according to the host. During construction, it is believed there were different workers hired every day so no one would learn the secrets of the paranoid Robert. Ultimately, he passed away in his bedroom the day before Halloween, on October 30, 1958, and some claim his spirit still roams the halls.
Captain Grant's Room
Preston, CT, US
This bed and breakfast stands today as one of the more spirited inns. Captain William Grant built this property in 1754 for his wife and children. During the Revolutionary War, troops were stationed there and during the Civil War, escaped slaves were sheltered.
Fast forward to present day, guests note one room – Adelaide's Room – close to this room on Airbnb is a hotspot for ghostly encounters. Guests have reported being awakened in their sleep to see a woman dressed in colonial clothing holding hands with two children. Others have claimed hearing random knockings, the TV turning itself on, and phantom footsteps in the attic.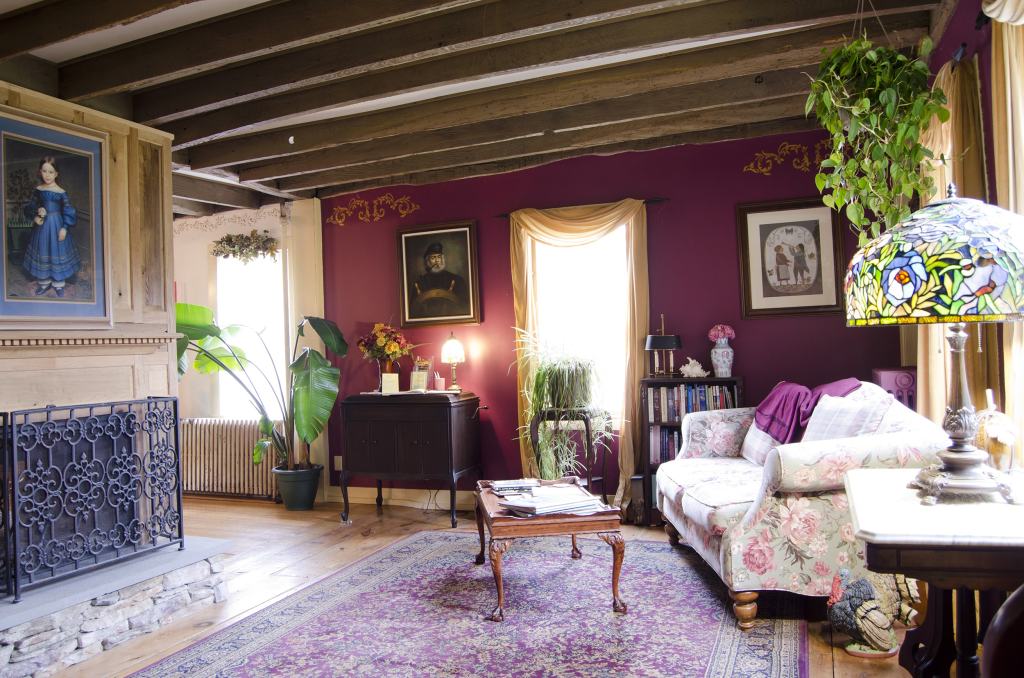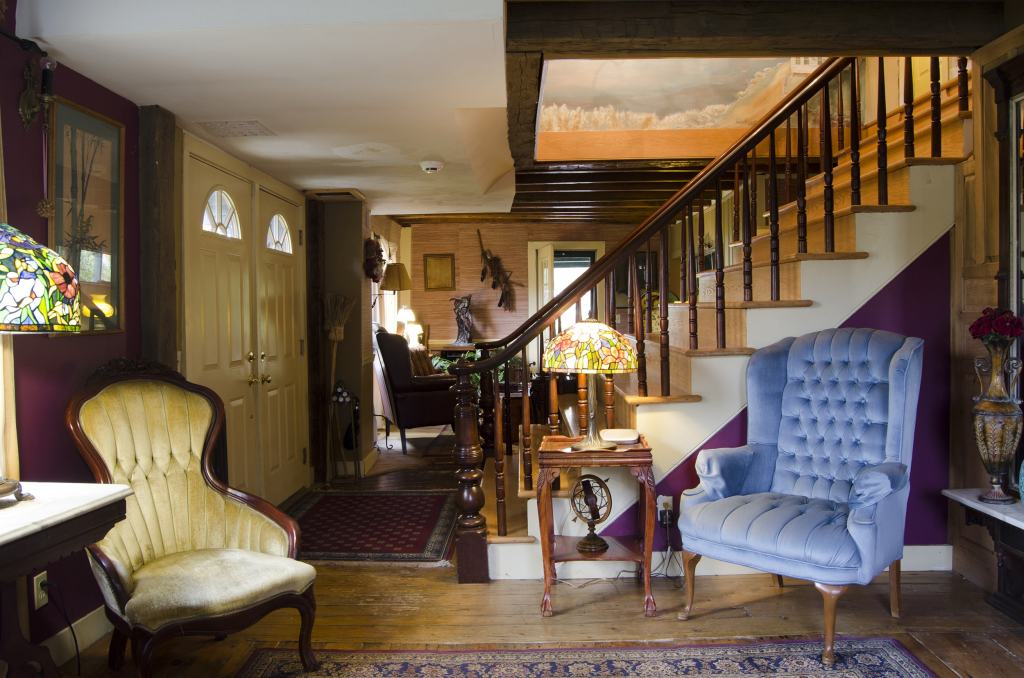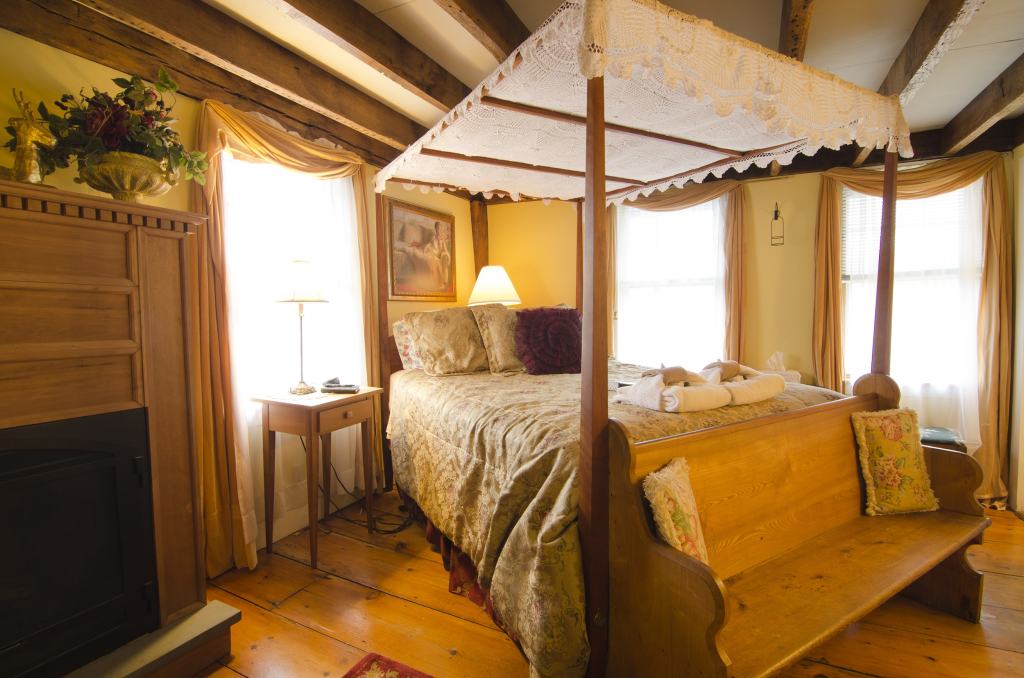 Elegantly Decayed Creole Mansion
New Orleans, US
Widely regarded as one of the most haunted cities in the US, New Orleans houses this mansion and there's something about this one that stands out as most eerie. The current owners opted to have the interior look like it is falling apart, letting finishings naturally decay over time. Built in 1855, the mansion belonged to Louise Vitry, an African-American woman, and her French consort, Archille Courcelle. In 1858, a Louisiana Supreme Court ruling let Louise keep her home – making it a beacon of hope for free women of color. Step inside this home and you'll be taken back to the 19th century – and maybe even see a lingering ghost down the hall.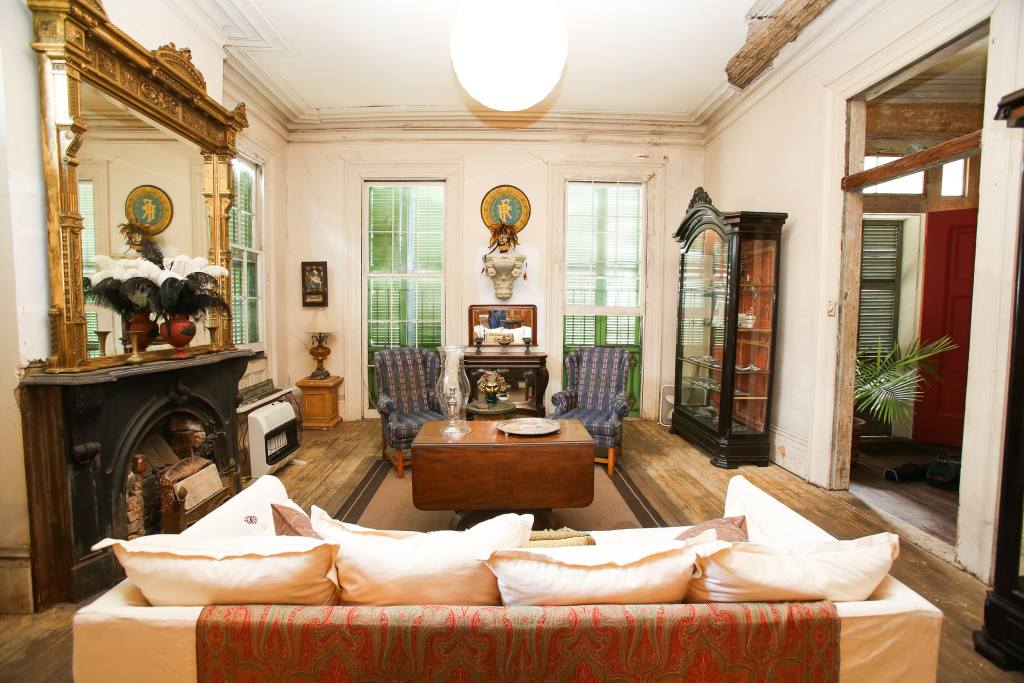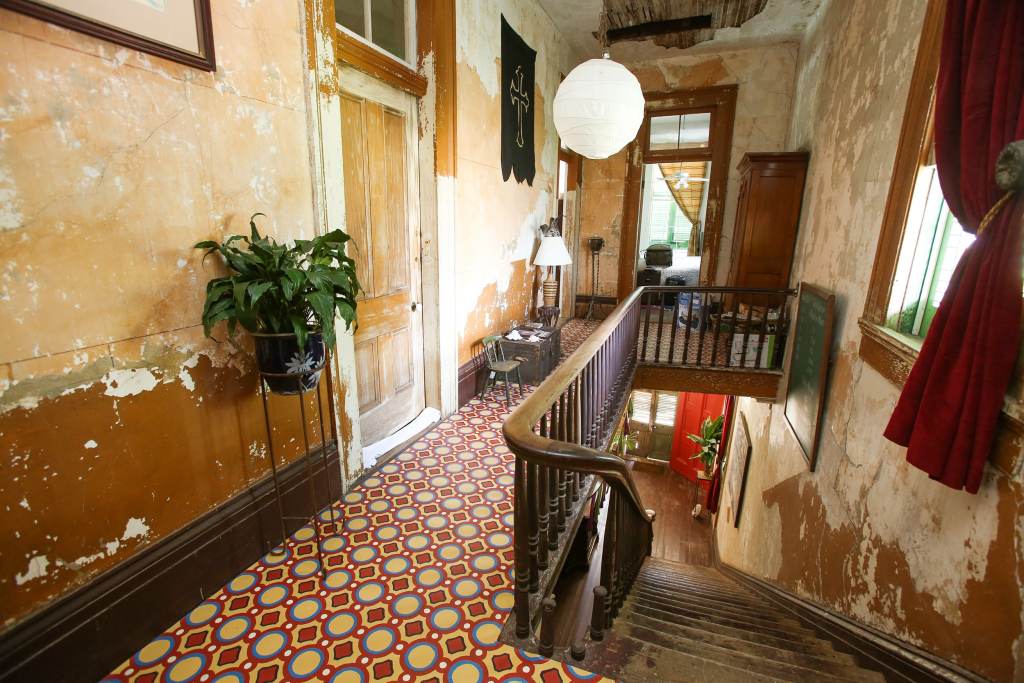 Victorian Gothic Castle
Ellicott City, MD, US
Some ghosts will leave you with the chills. This Airbnb was built in 1857, also known as Lilburn Mansion, and housed successful iron trade entrepreneur, Henry Hazelhurst. In 1923, the mansion was ruined in a fire and when the new owner, John McGinnis, went to rebuild, unseen entities did not approve of the changes. Being wealthy in the 19th century did not guarantee your health; the Hazelhurst family lost a child to an illness and Henry died in the home. Guests claim the Hazelhursts never left. Some guests have spotted the apparition of a girl wearing a chiffon dress playing in rooms and a heavy chandelier swinging with vigor.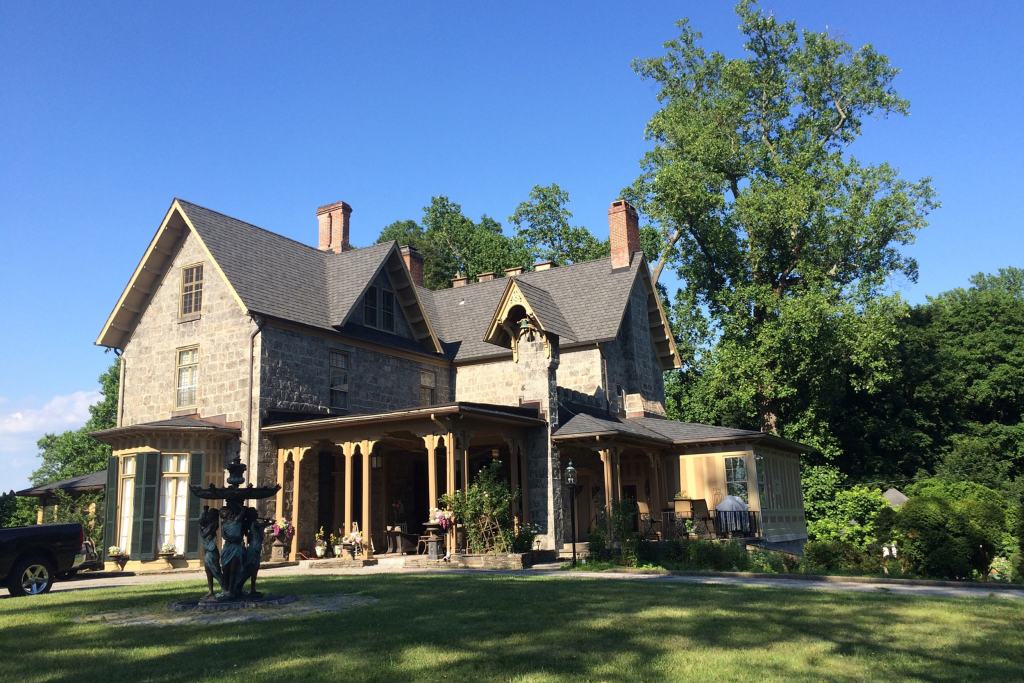 *Airbnb commissioned a survey of 2,000 individuals in the United States ages 18 and over on October 3, 2018 to better understand what elements of Halloween consumers enjoy most and how they differ by location and age.  

The Airbnb Press Room is aimed at journalists. All Homes and Experiences referenced on the Airbnb Press Room are intended purely to inspire and illustrate. Airbnb does not recommend or endorse specific Home listings or any other Homes or Experiences on the Airbnb platform.