For Emma Slater and Sasha Farber, dance is about so much more than learning the right steps. For the television co-stars, it's a career, a passion, and the catalyst that brought the two together as a couple on the set of Dancing with the Stars in 2011.
Emma and Sasha, who are in the midst of planning their own wedding, have romance on the mind as they prepare for Dancing with the Stars' new season. They're also hosting an exclusive Airbnb Experience that pulls back the curtain on the life of the celebrity dance team, and helps guests unlock their inner dance stars.
"We kind of unwittingly fell into this romance," Emma recalls. "Now, it's something we love sharing with other people: Giving people that experience of dancing together. It's a fantastic way to keep a spark alive, and we live this every day."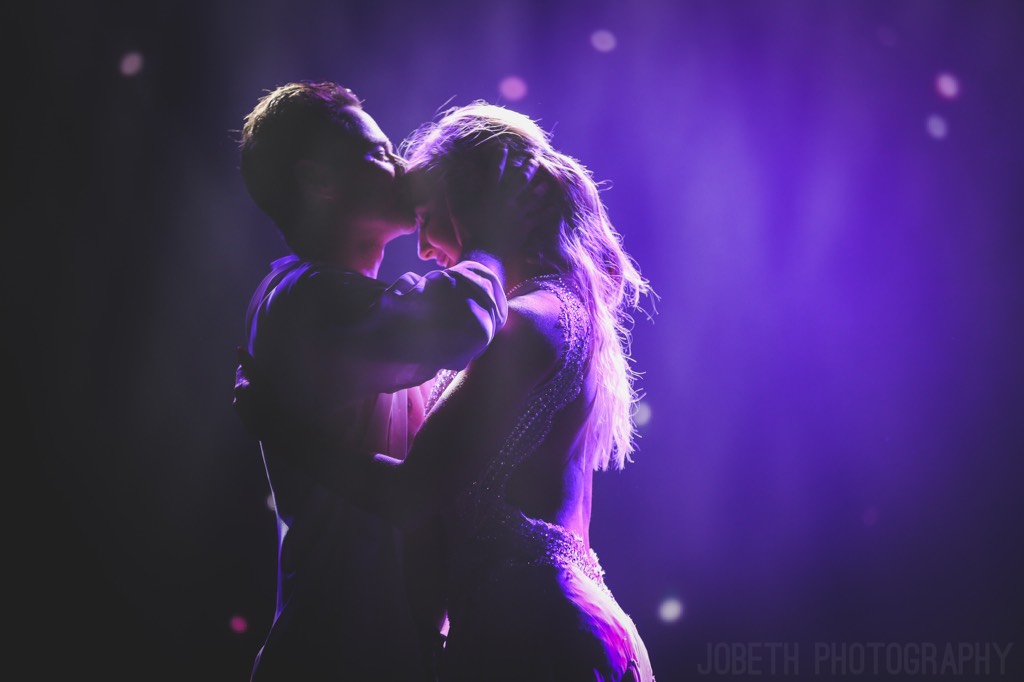 Their Learn to Ballroom Dance Experience, offered for a limited time in Los Angeles and bookable today, is one of several experiences that take guests behind the scenes of the entertainment industry: Others include a session with a film choreographer, a vintage shopping trip with a television costumier and a workshop with professional entertainment writers. Sasha and Emma's experience is tailor-made for couples: Beginning with a private couples' dance class, guests will learn essential ballroom dances like the foxtrot and the waltz. Beyond simply learning steps, Emma and Sasha reveal secrets to connecting with your partner, and how to incorporate new choreography into basic steps.
Basic ballroom steps like the waltz – involving a simple box step and three-count – are the ideal foundation for more complex routines, whether it's a 'first dance' at a wedding or just a date night on the town.
What makes the waltz fun is that it's pretty much the most traditional dance you can think of: It's three steps, and the gentleman leads. But it's very fluid. You're going across the floor; you're creating a lot of shape with your bodies with the 1-2-3 timing. It's really beautiful to watch, and it's timeless.
Emma and Sasha are known for making dance look effortless on television, blending athleticism with the personality and storytelling that makes a dance truly memorable. But they're also eager to show off the elaborate preparation, from rehearsal to costuming, that goes into each performance. After a costuming and photoshoot session – with Emma guiding guests through iconic ballroom poses – guests will prepare for their own performance to cap off the day.
There's no dance training needed for the Experience – in fact, giving beginners the confidence to dance happens to be Emma's and Sasha's specialty.
"I love working with people who think they can't dance, and to see that change. I love turning that feeling around for someone," Emma says. "Every dance is taking people on a journey, with every single dance being so full of flavor and completely different from the next."
As for their upcoming wedding, you can bank on a lot of dancing, a lot of family, and a cross-cultural celebration for Emma and Sasha, who were born in England and Russia respectively. Sasha adds that a Russian banquet with vodka is a must for their special day, joking: "A Russian and British wedding, what could go wrong?"